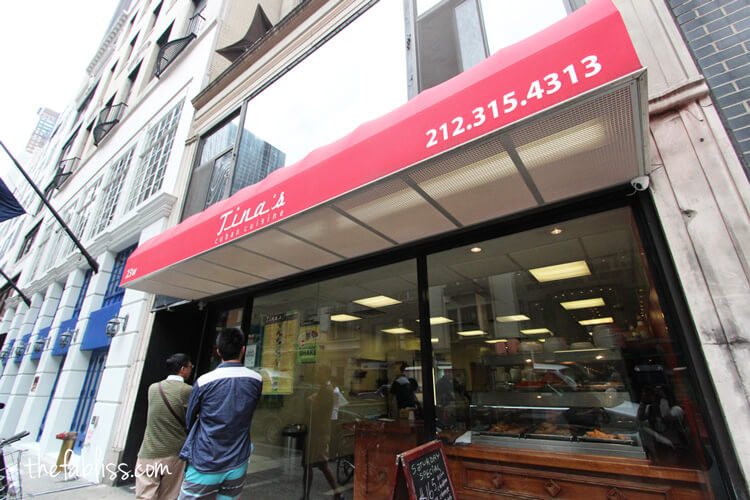 kyle had this place bookmarked before going to nyc. since it was down the street from momofuku milk bar, we stopped in.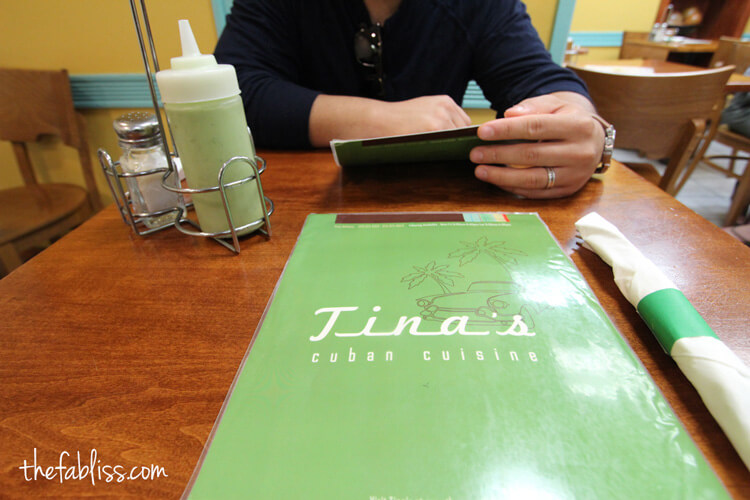 we ordered:
the spicy chicken plate with rice and plantains (comes with two sides)
beef empanada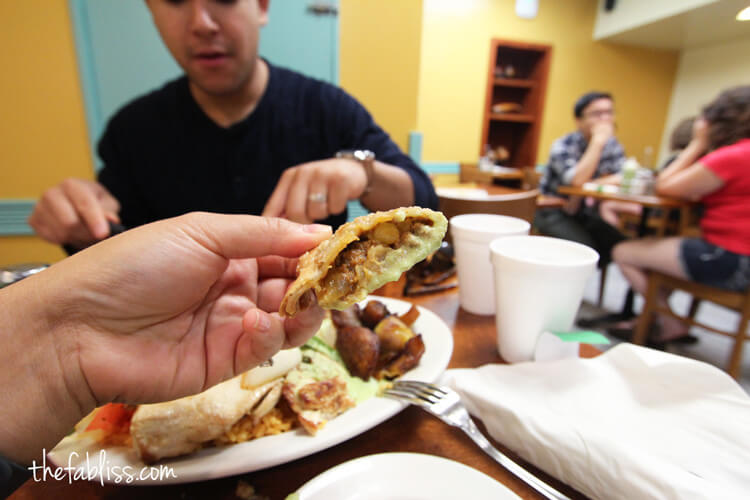 the beef empanada was definitely the winner. super flavorful meat inside the empanada.
tip: make sure you eat it with the spicy green sauce. actually, make sure you drench anything you get here with the green sauce. we will warn you, the green sauce bottle that innocently sits on each table is indeed spicy… but oh so good. i actually felt the burn an hour after our meal.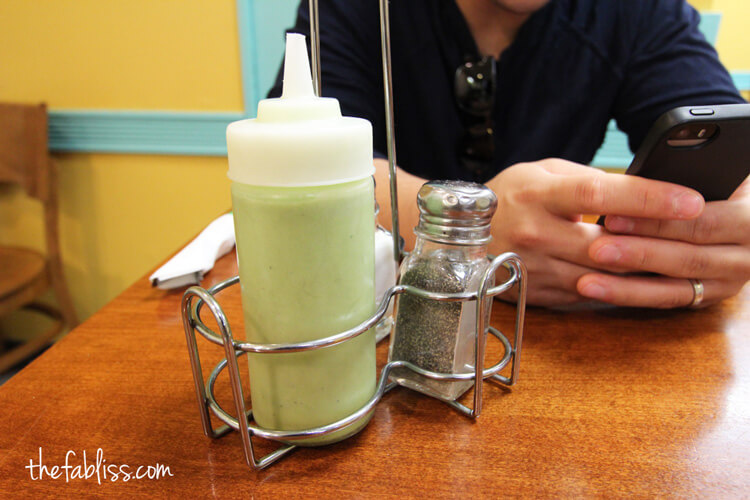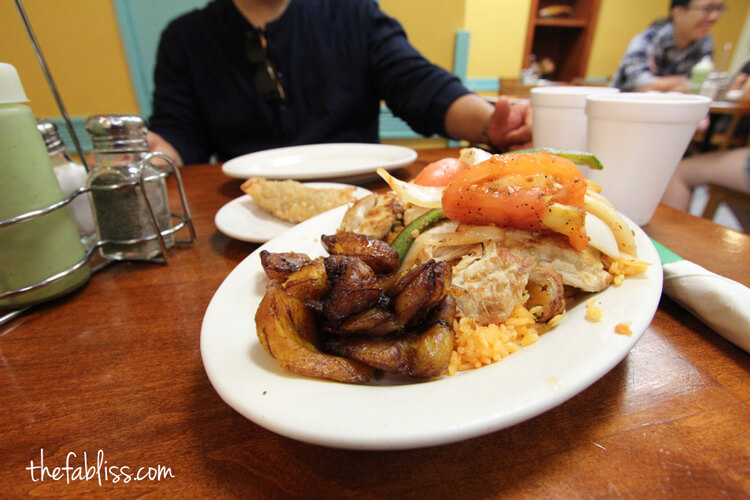 the spicy chicken plate was good. the chicken could have been moister but still delicious with green sauce. the chicken is topped with onions and tomatoes. mmm. the plantains were good (not the best) but great choice with our meal. i'm sure the other sides are bomb.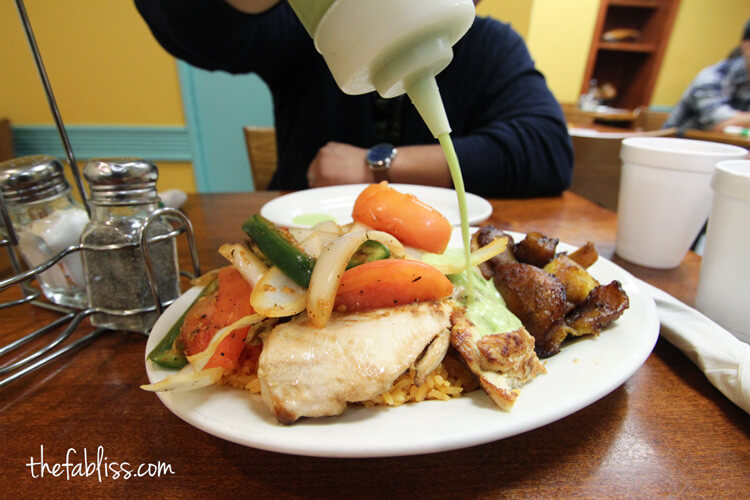 food: bomb. next time, i want to try all the empanadas.
ambience: casual cuban restaurant. you can either get hot food to go in the front of the restaurant (laid out cafeteria style) or go to the back where they have table service. keep in mind that the space in the back is pretty small. a little weird thing about the back room: there is a weird constant vibration on the floors… no idea why. but you really aren't there for that long. so i guess it's ok?
service: nice. since food is already made out front, food comes out quick. so you are in and out within 20 minutes.
overall: if you love spicy, flavorful food, come here. if you love sauce like me, try the green sauce. delicious. do yourself one and get an empanada!
Tina's Cuban Cuisine
23 W 56th St
Between 5th Ave & Avenue Of The Americas
New York, NY 10019
Neighborhood: Midtown West