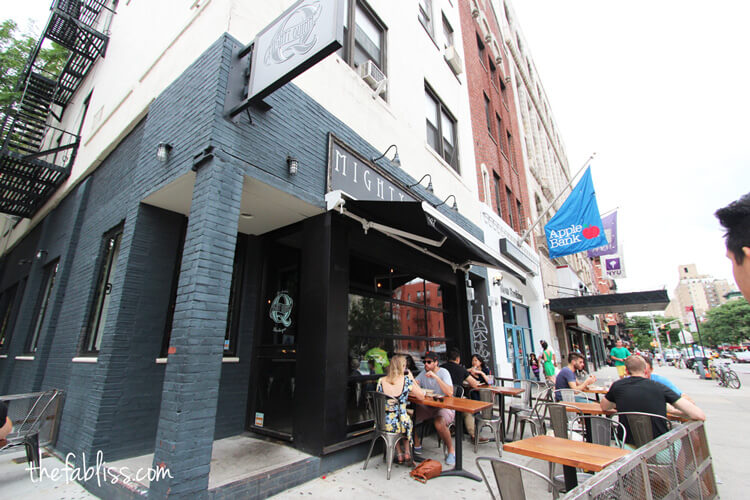 we came here since it was featured in a few magazines and everyone raved about this place.
we ordered the brisket sandwich. it looked amazing.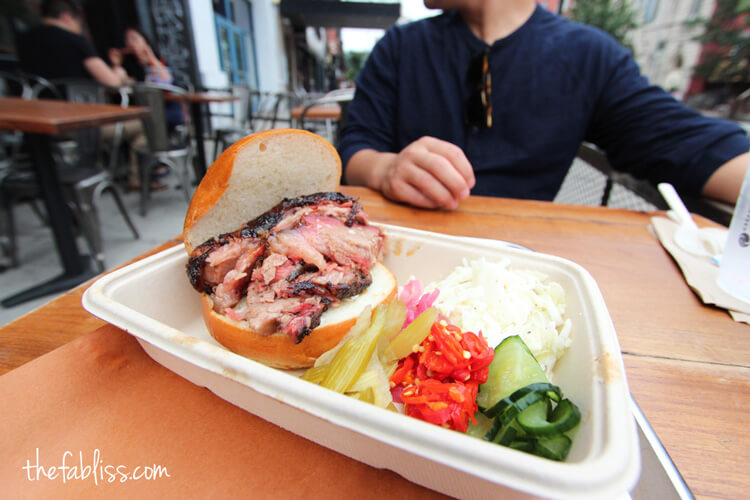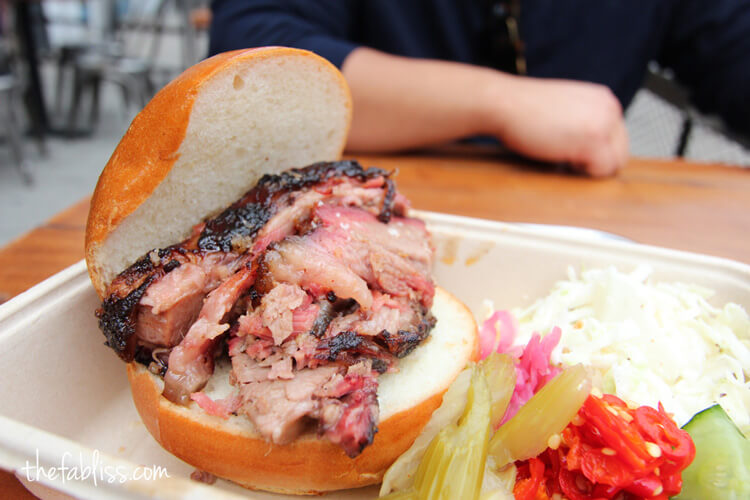 the brisket itself was on the dry side, which was a huge disappointment. we had to drench it in bbq sauce. the bbq sauce was good. it was on the sweeter side. another disappointing thing about this sandwich was the bun. even though our bun came from a fresh batch, it wasn't very soft. we weren't fans.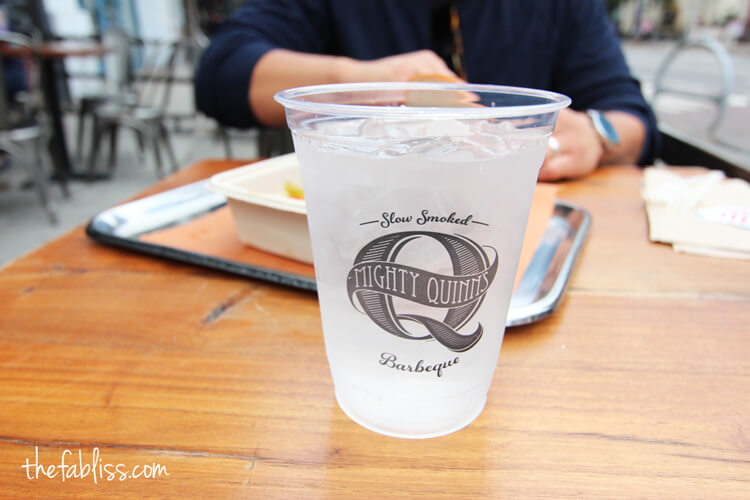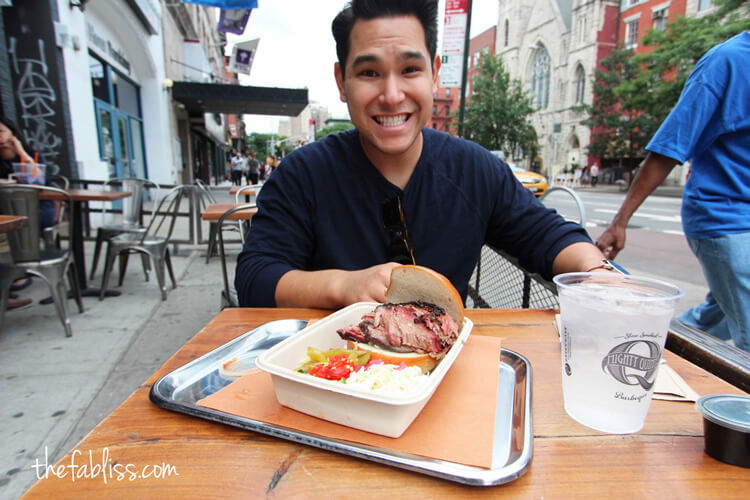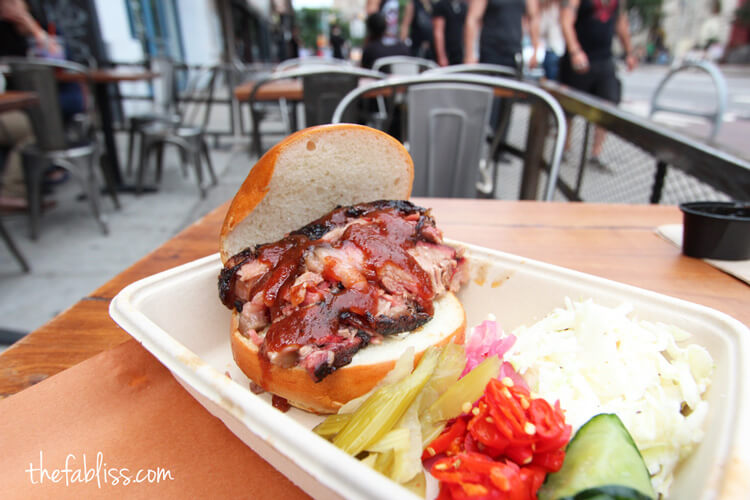 service: okay. there was a long line when we came here but the staff did a decent job getting people through quickly.
ambience: really cool place. dark interior (dark woods) but lots of windows. we went for the outdoor seats since it was a beautiful day outside.
overall: we wanted to love this place but it was a let down. we didn't love our sandwich… the brisket just fell short.
Mighty Quinn's Barbeque
103 2nd Ave
New York, NY 10003