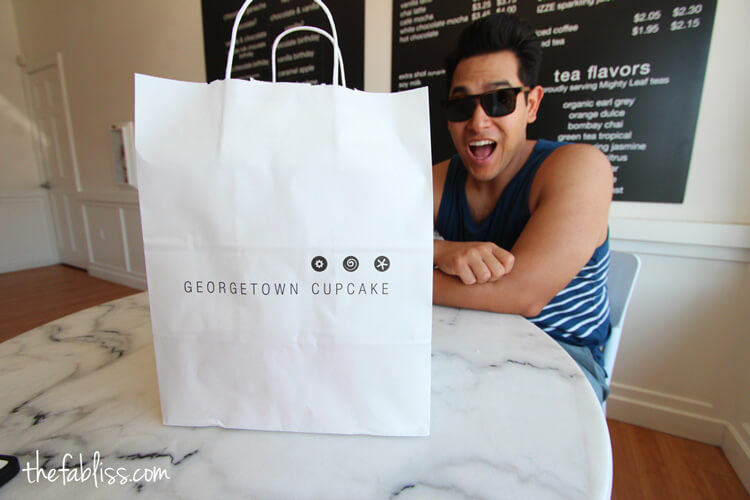 kyle is not a cupcake guy. he hates sprinkles (the frosting is way too sweet). he doesn't like magnolia bakery (cupcakes are dry). he's more of a nothing bundt cakes kinda guy. so when he came home and told me that he had the best cupcake at georgetown cupcakes… i was shocked.
he fell in love with the chocolate ganache cupcake… because it's uber chocolatey. very chocolatey. (i asked him why since i don't eat chocolate myself… this was all i got. that it was chocolatey.)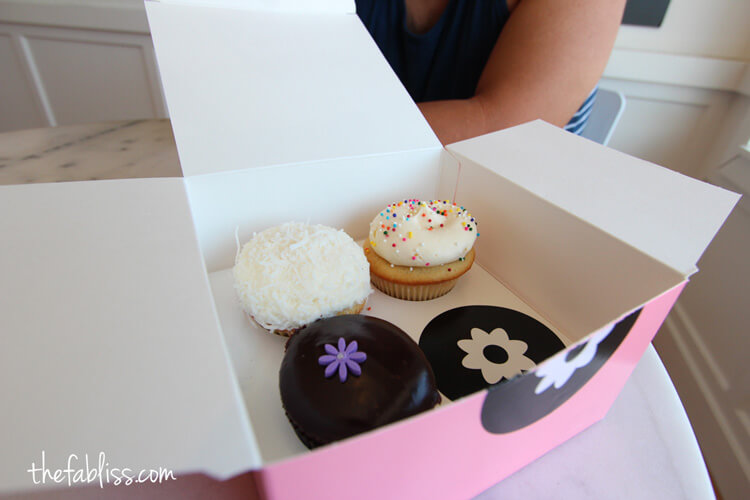 i ordered the vanilla birthday cupcake and coconut cupcake. oh the vanilla birthday… it was everything i wanted it to be. the cake was moist and the buttercream frosting was a nice touch. not too sweet. since i'm not really a frosting kinda person, i had to take half of the frosting off even though i liked it (i think i'm a minority on this one).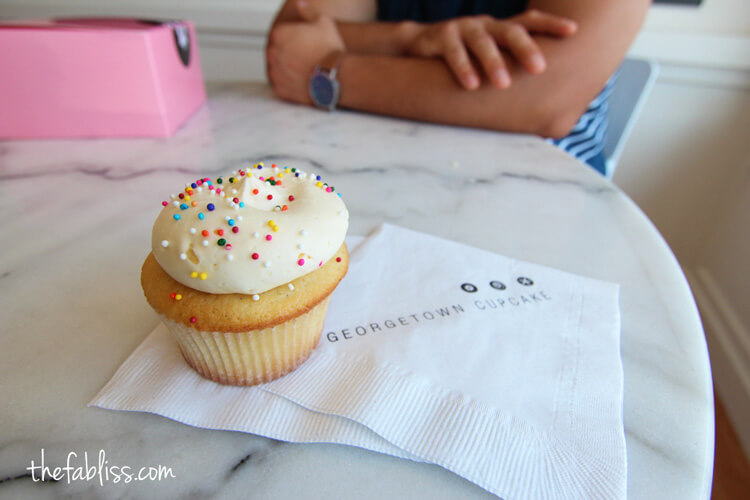 the coconut cupcake was okay. cake is still moist and frosting was good. i just wasn't crazy about it.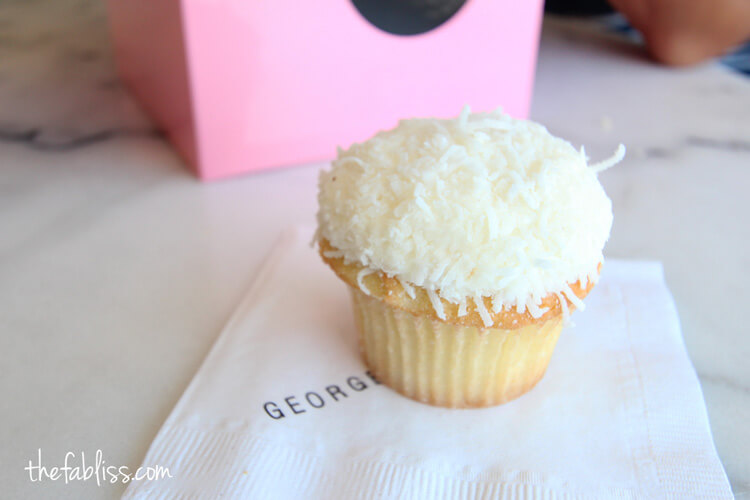 ambience: pretty spacious location. white walls. lots of natural light. when we stopped by, there was no line (the opposite of sprinkles… #overhyped). there are a few small tables inside if you would like to eat your cupcakes there.
parking: metered street parking.
service: friendly.
overall: these small cupcakes aren't cheap. one cupcake will run you $3 (but i guess that is the going rate for gourmet cupcakes these days). i really liked the birthday cupcake. it's a winner.
Georgetown Cupcakes
143 S Robertson Blvd
Los Angeles, CA 90048