we never actually venture out to newport beach often. so when we had to meet someone in newport beach, we took the opportunity to eat at bear flag fish company. fresh seafood at reasonable prices…near the beach? no wonder so many people rave about this place. it immediately reminded us of a modern version of places we ate in hawaii.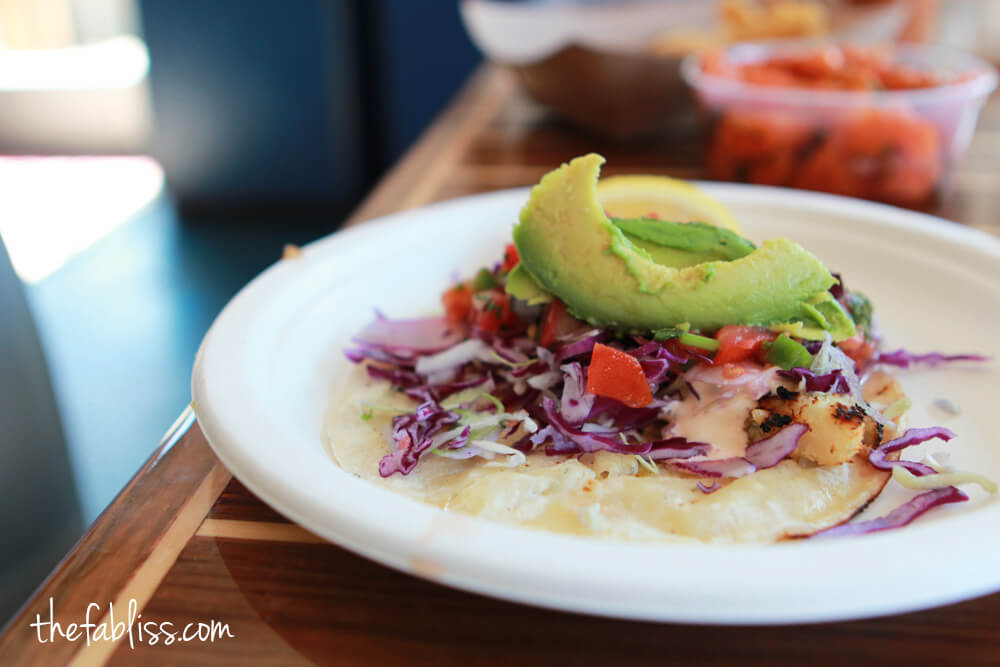 here is what we ordered:
fish taco – yum. try the special sauce.

clam chowder – thought this was pretty good.

salmon poke – good but have had better. kyle was a little weirded out by the tortilla chips with poke. i had no issues with this.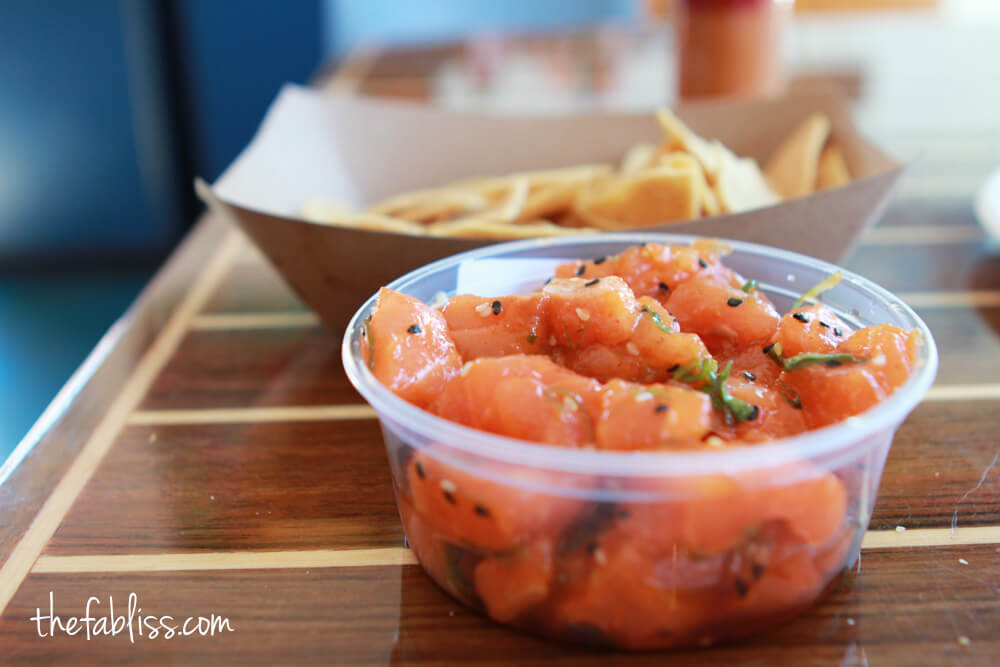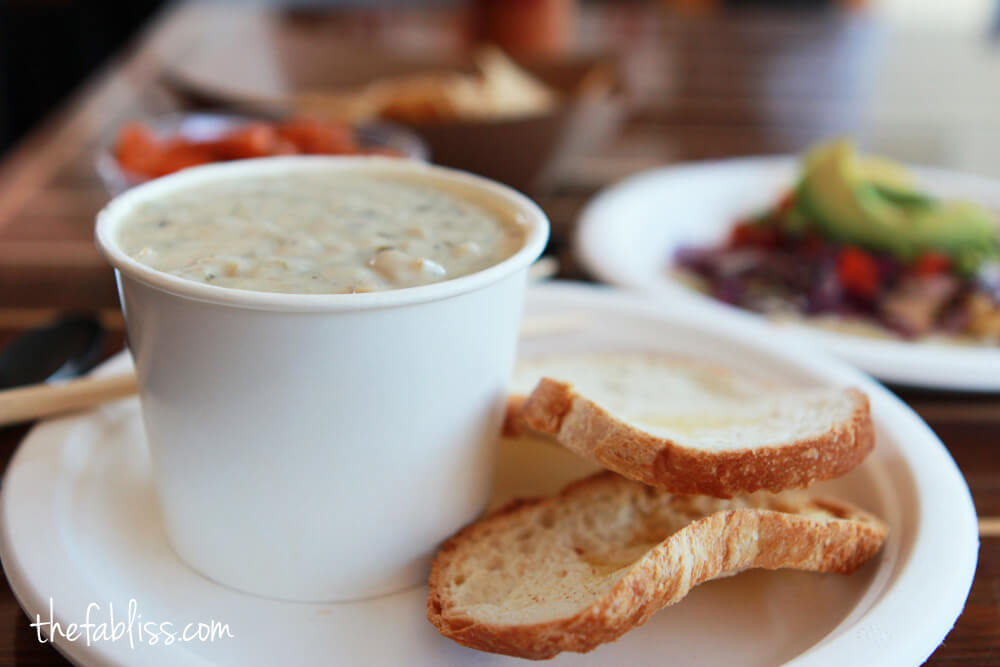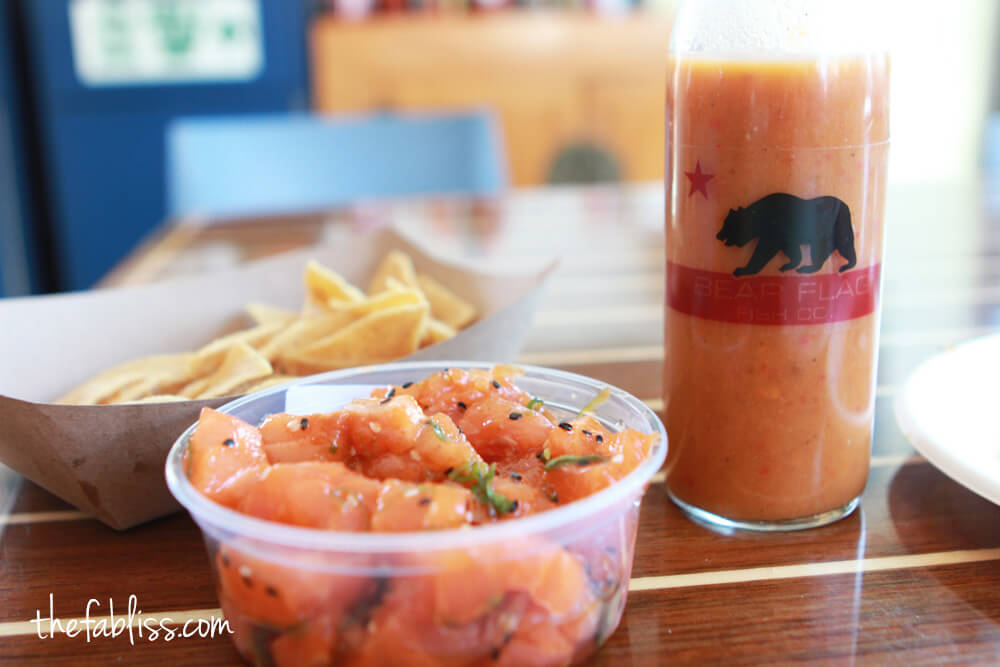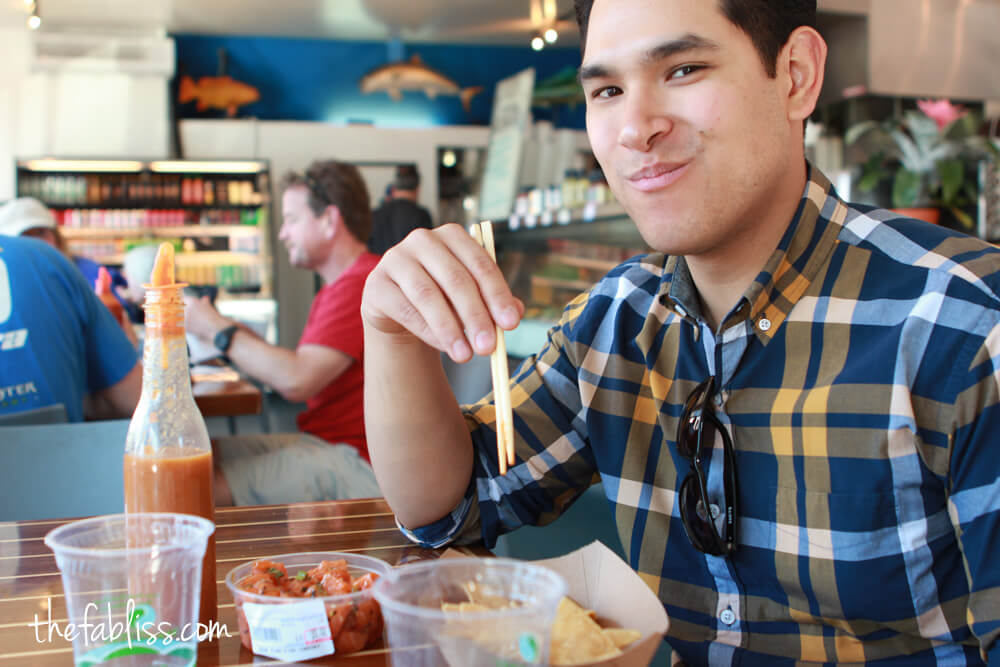 food: very fresh seafood.
prices: our total bill came out to $22. not bad at all.
parking: the lot was full when we got there so had to find street parking.
service: we ordered at the counter and sat ourselves. fast and efficient.
atmosphere: small, clean. long communal tables on the inside with some patio seating outside.
Bear Flag Fish Company
407 31st street
newport beach, ca 92663