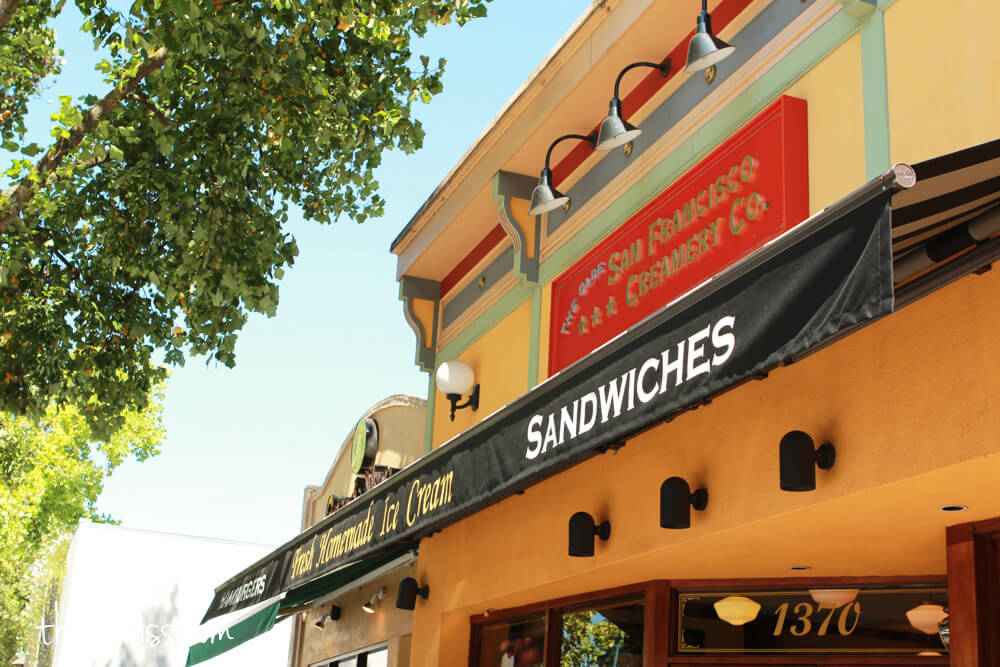 we were first introduced to the kitchen sink at the san francisco creamery via one of our favorite shows: man vs. food. kyle, as many of you know, is obsessed with eating challenges. (i think secretly he would like to be an eating champion in another life) so when we saw the kitchen sink challenge, we immediately put it on our MUST TRY list. ice cream, eating challenge in a sink? we are in.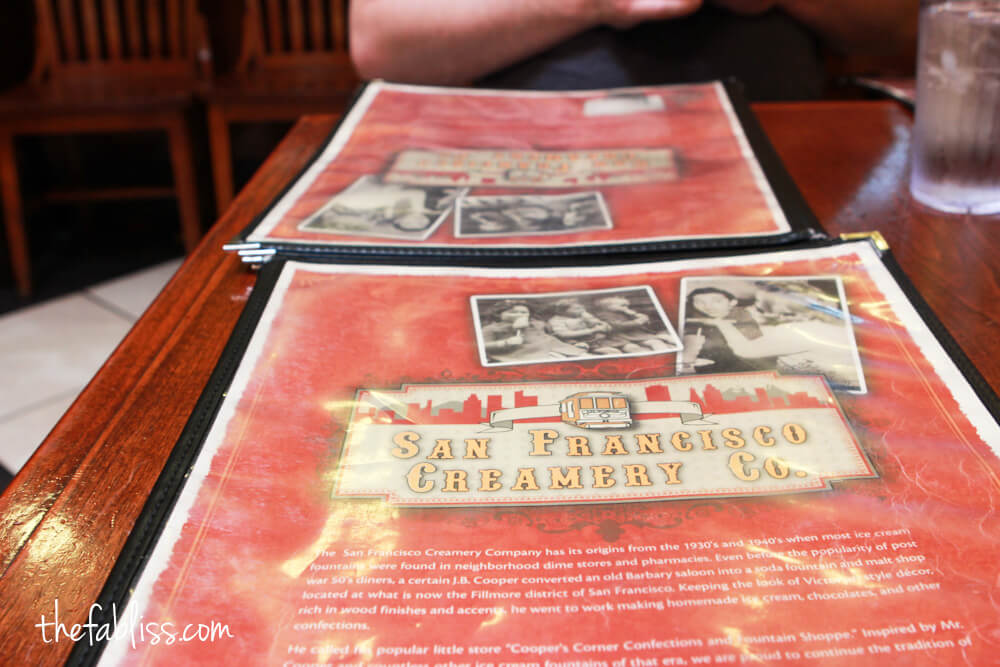 for $39.95, the olde san francisco creamery co, will put together (for your pleasure): 3 sliced bananas, 8 gigantic scoops of ice cream, 8 services of toppings, a mountain of whipped cream, nuts and cherries…in a specially designed sink! (i know) we are sad to say that even though we made a trek to walnut creek, kyle did not attempt this ice cream challenge (this time) because we had already been eating all day and had a fully day of eating ahead of us. we shared this baby with 6 people…and we all are very embarrassed to say that we did not even finish it. despite this embarrassment, kyle still believes he can do the challenge alone (i know).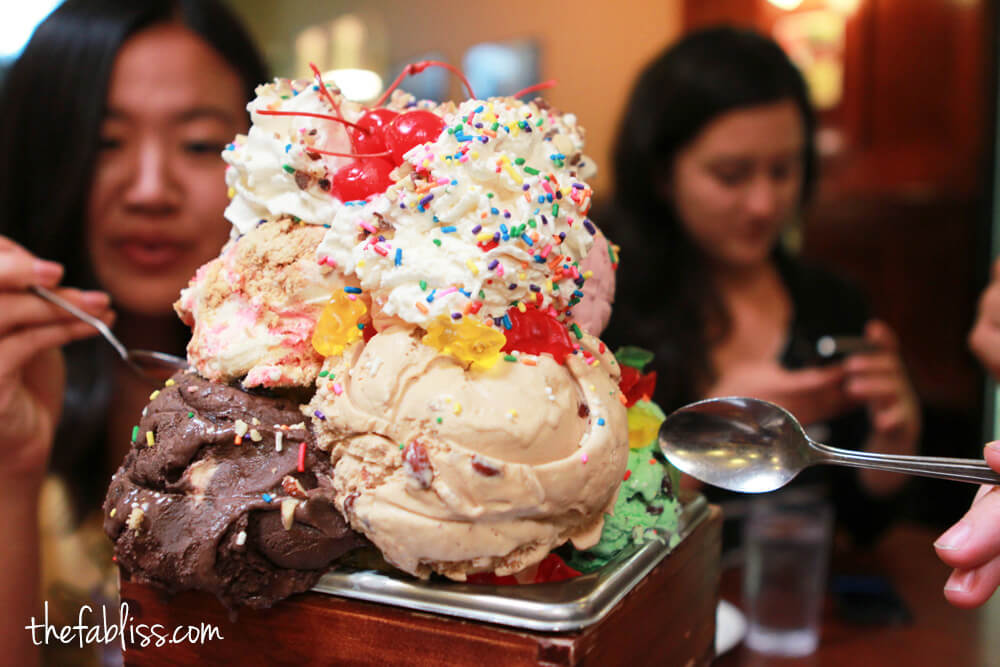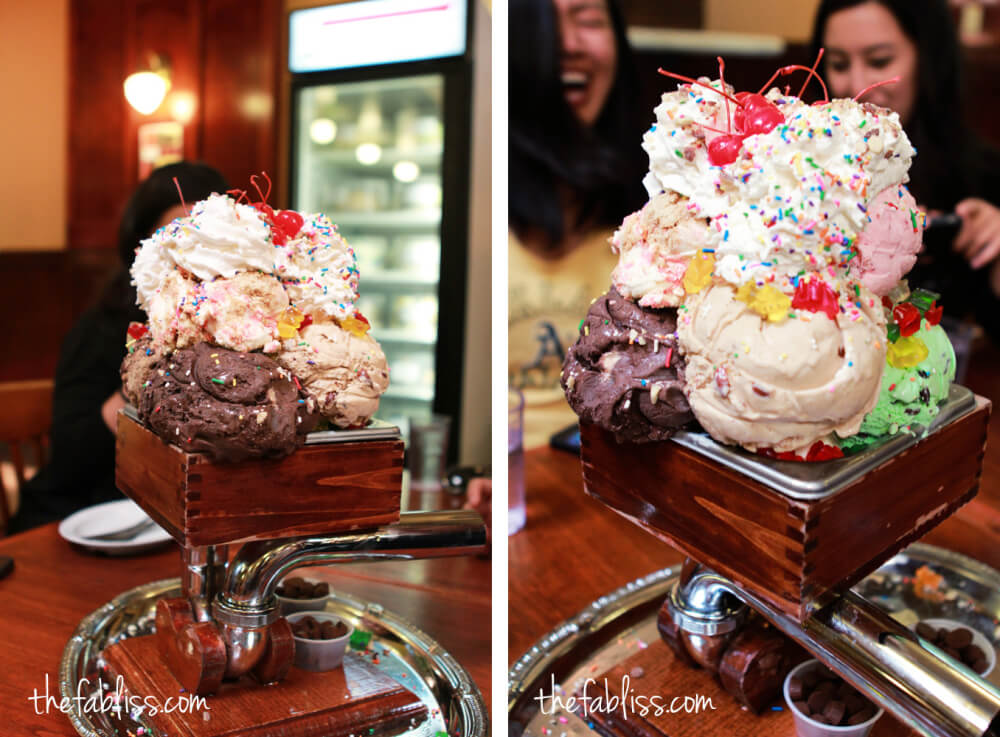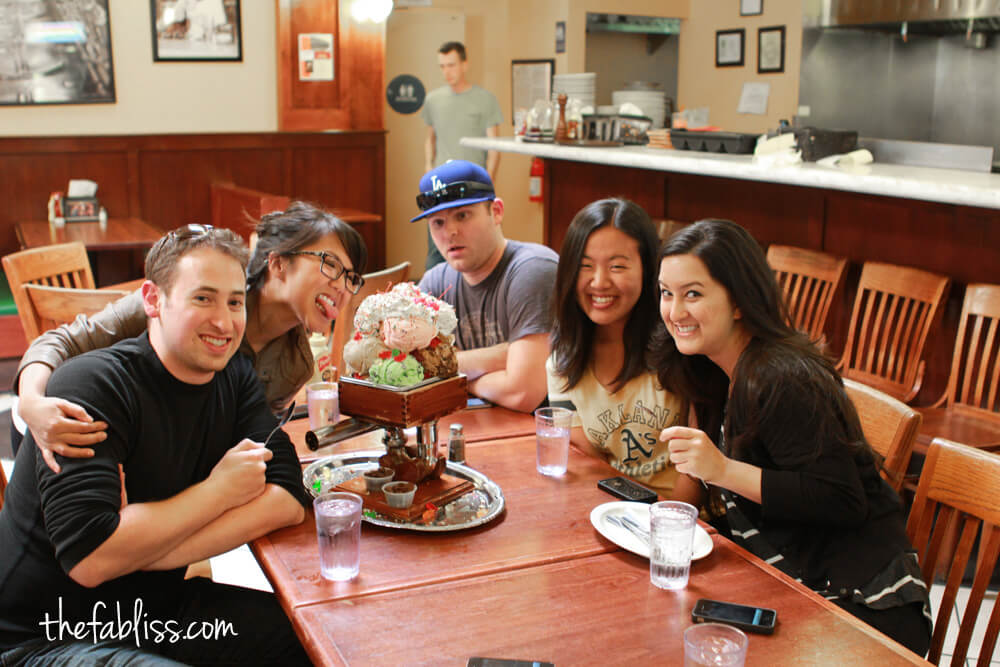 check this monstrosity for yourself (warning! these pictures get pretty gross at the end):favorite flavors: cheesecake and toasted almond
recommendations for next time: don't get gummy bears. not only is it scattered on top, it is stuffed inside the ice cream layers so they do become rock solid in a few minutes. not going to lie, i felt sick one and a half scoops in. but, it was definitely something that i loved doing with our awesome friends who agreed to do this for us. i recommend this for parties of 6 or more (the menu says for a party of up to 6) i think a party of 8 is fine.
ambience: cute creamery in a downtown walnut creek. everything you expect a creamery to be.
service: pleasant! they immediately knew we were doing the challenge! could it be because we came in there…guns blazing and looked amped?
overall: i'd come back here to watch kyle suffer through this kitchen sink challenge….and also to do this shinanigans for a celebration of some sort. ice cream was good but mind blowing? probably not. what will blow your mind is the sink they put it in. it's pretty cool. we went a good 5 minutes just taking pictures of it and with it. fact. oh, san francisco creamery, you were fun. until next time.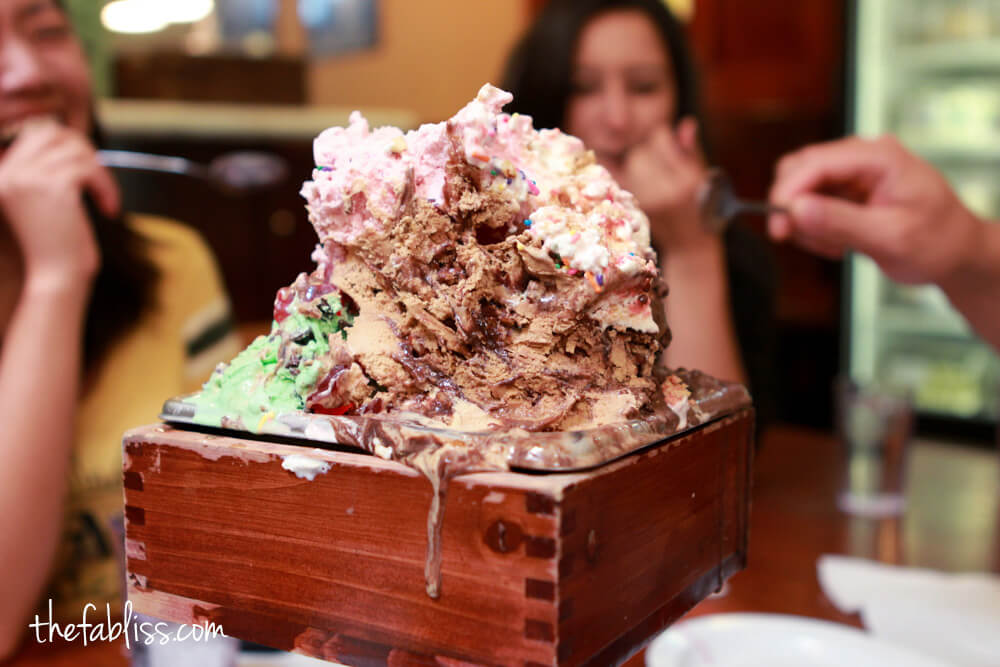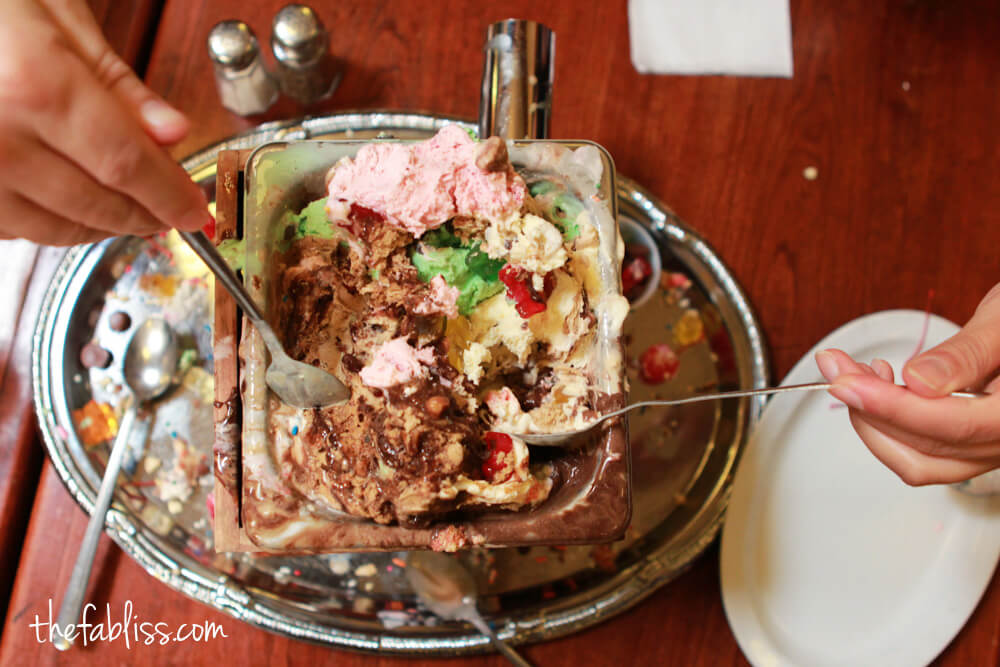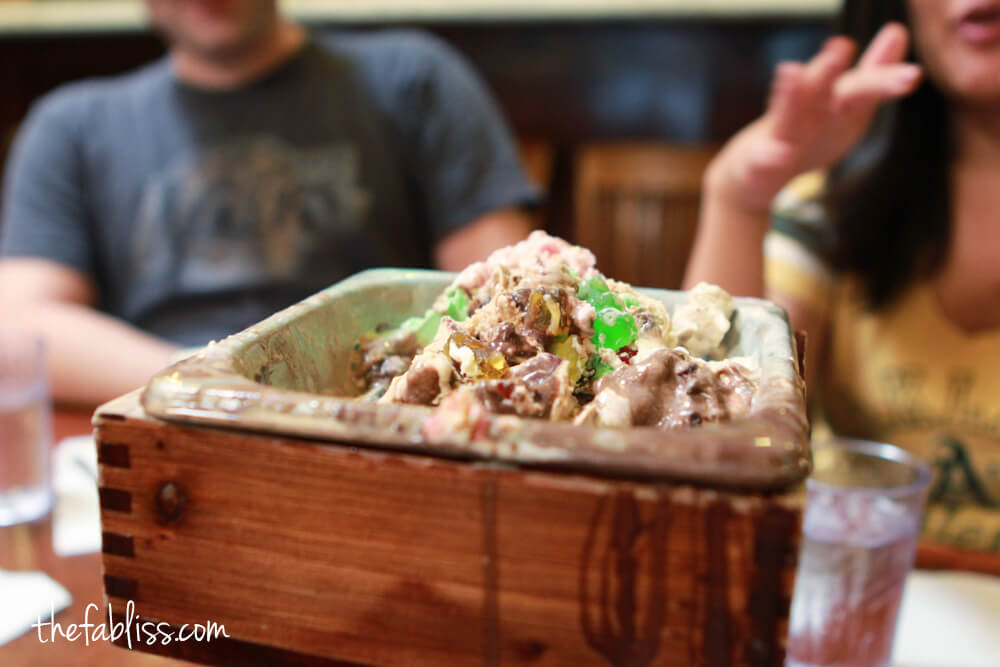 The Olde San Francisco Creamery
1370 Locust St
Walnut Creek, CA 94596