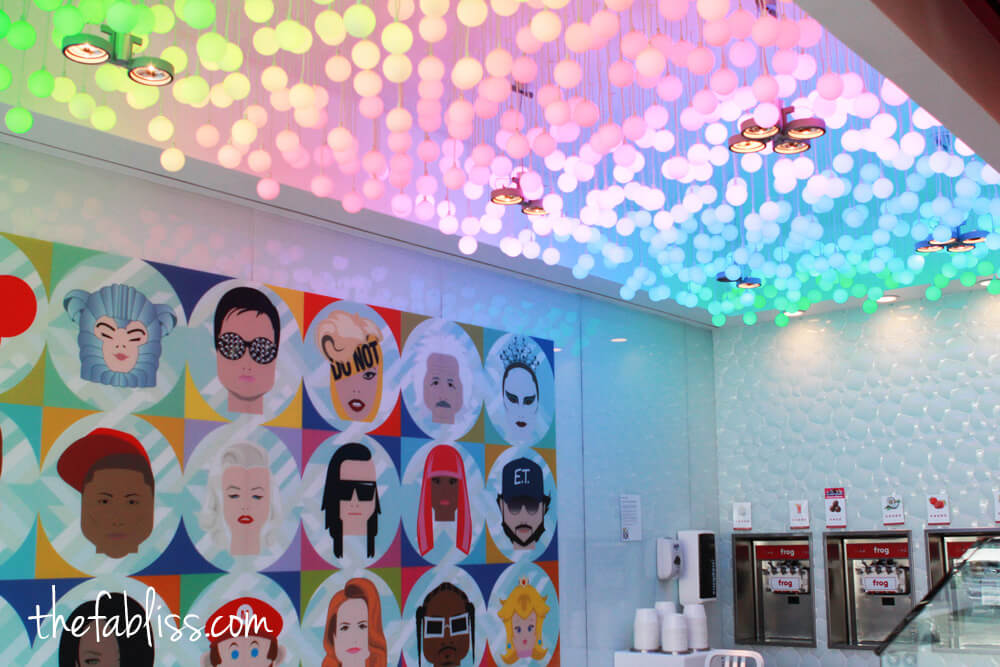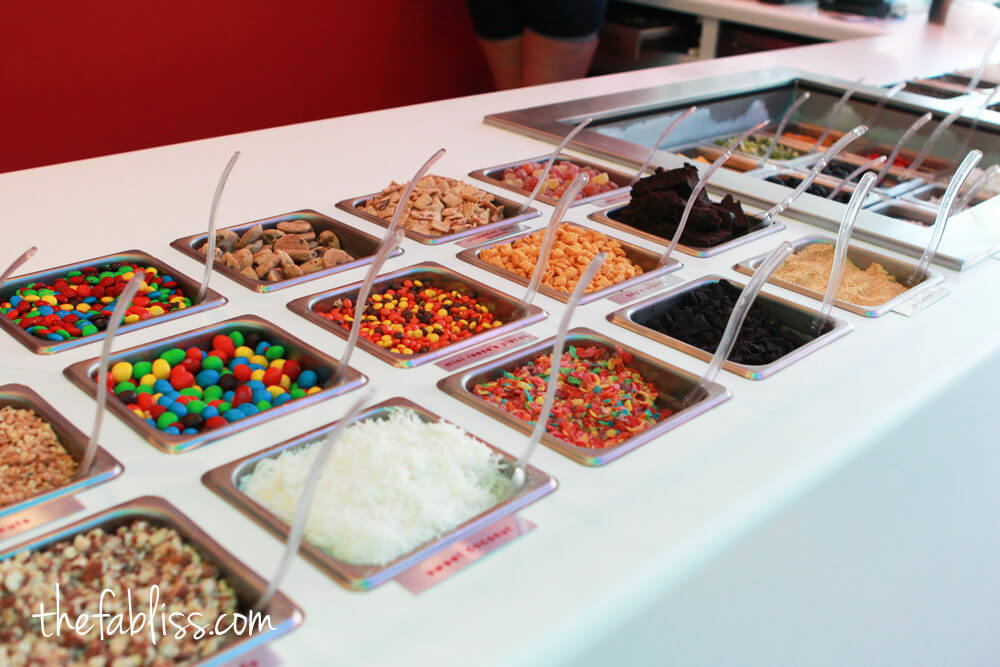 i cant rave about this place enough. frog frozen yogurt. we have been here a couple of times now and love it because:
yogurt is delicious with more non-chocolate flavors than chocolate (yay for me),
the lighting here is awesome! they can change the colors for you if you ask!
they give to the community! boom.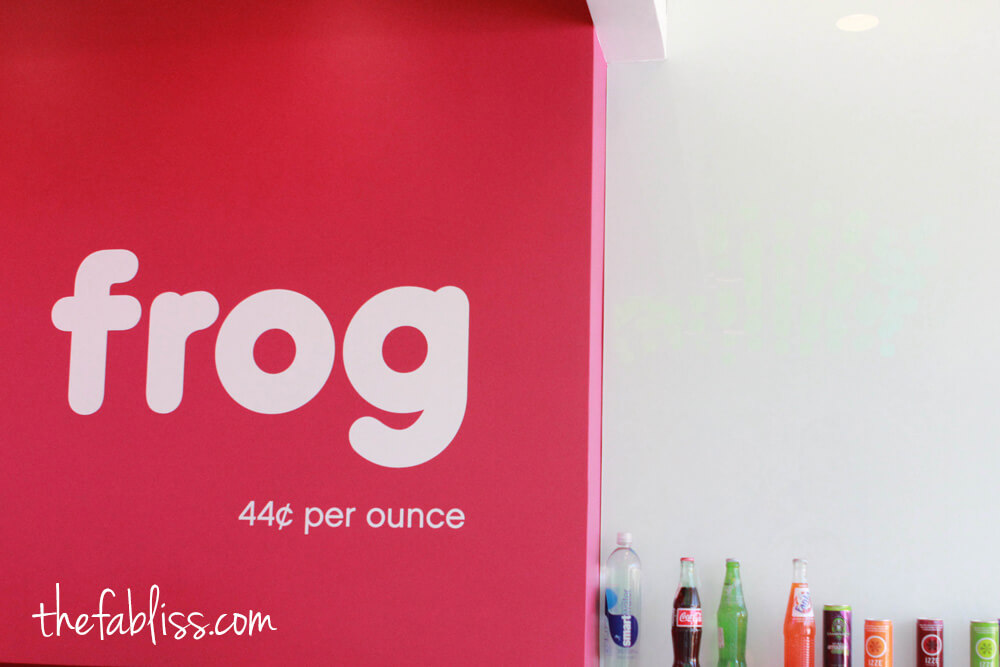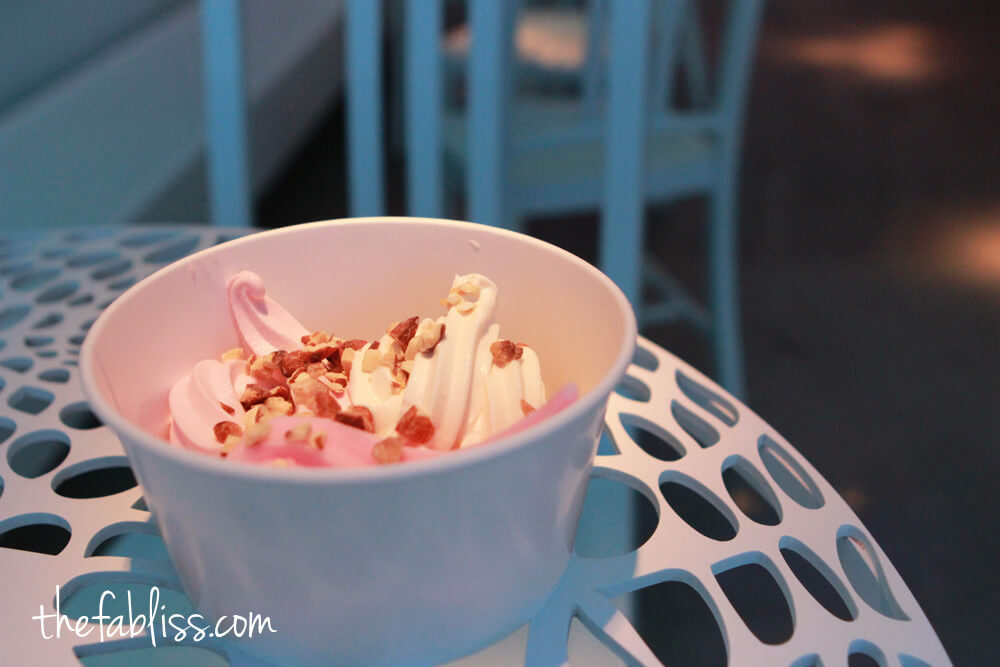 remember this post here? this is a mural by a local la artist, which was displayed for about a month and then auctioned off. proceeds go to a local non-profit organization. they feature local artists every month (i think this is awesome) and they also sell t-shirts with proceeds going to feedla! uh-mazing, right?
Frog Frozen Yogurt Bar
1550 Cahuenga Blvd
Los Angeles, CA 90028
Neighborhood: Hollywood