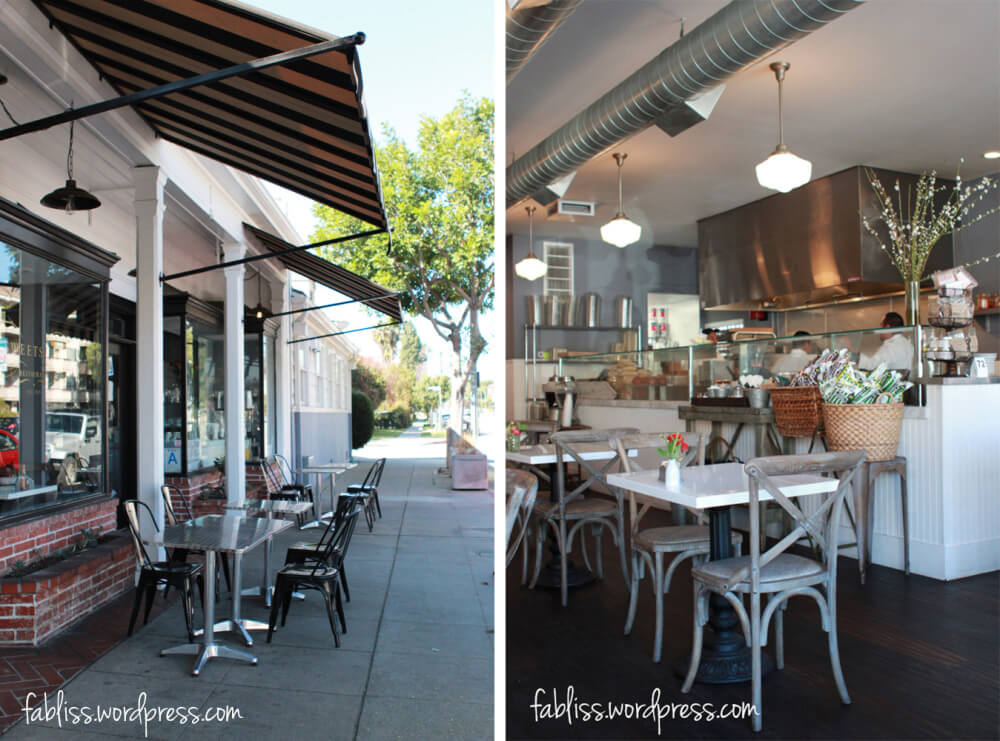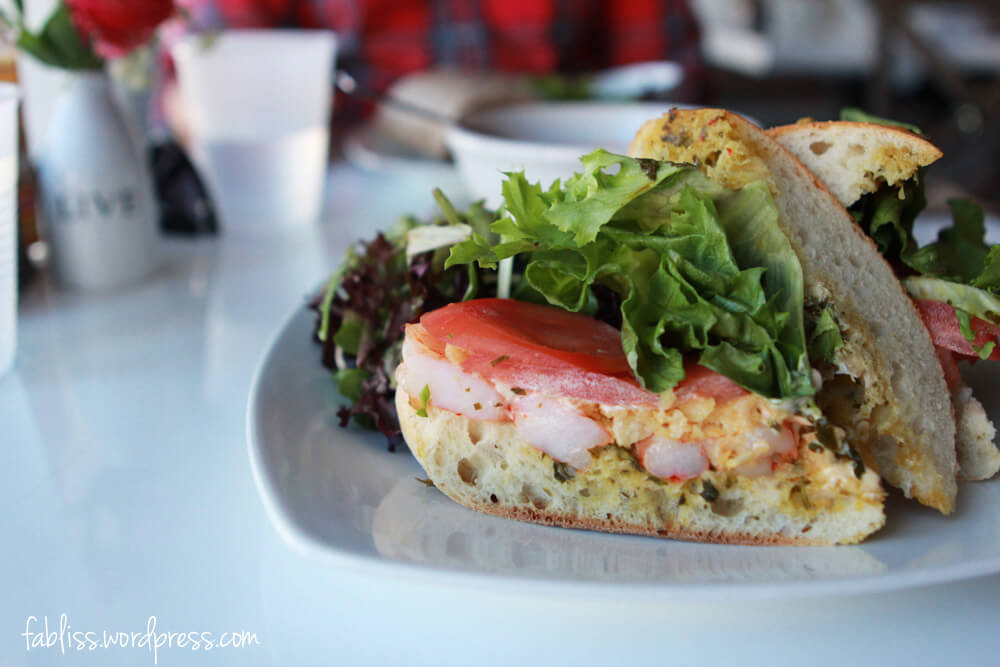 adorable place to have brunch in toluca lake. when we come here, we usually order the shrimp po' boy. its not like your average shrimp po' boy (ya know, the deep fried shrimp kind). this one has cajun shrimp with crumbled chips and a great spicy aioli. woo! we've tried the lobster roll, truffle chicken, pesto chicken panini, and the short rib sandwich but we always come back to the po' boy.
we tried the tomato soup this time… probably not again. oh yeah, and each sandwich comes with a nice little salad w/ champagne dressing. this salad always makes me feel uber healthy.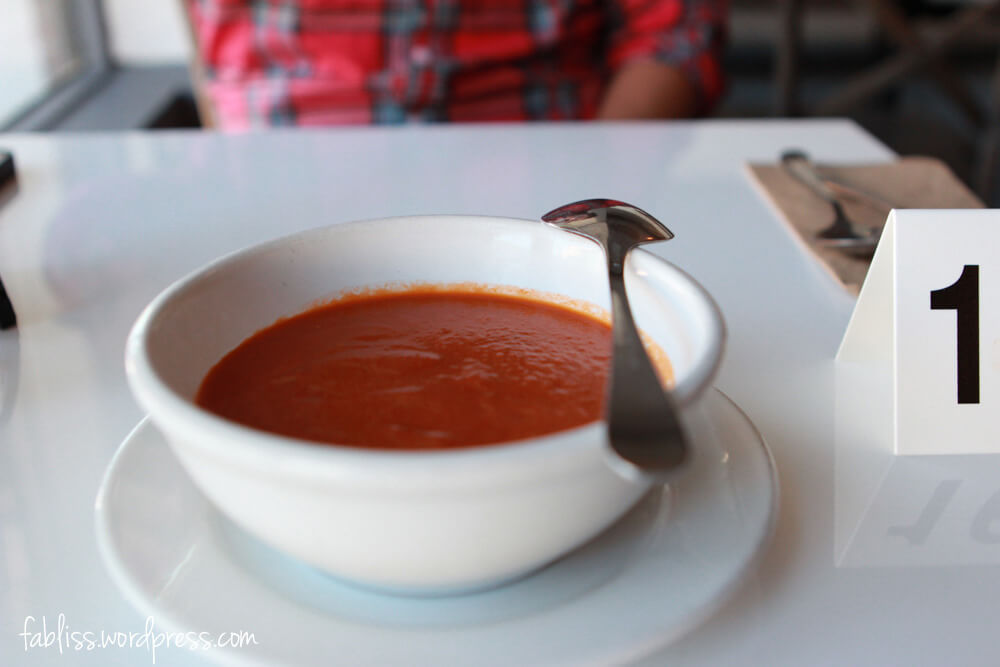 i think you guys know that we are always on the search for great breakfast burritos. well, sweetsalt has a pretty good breakfast burrito that comes with pretty awesome salsa (which i think makes this burrito).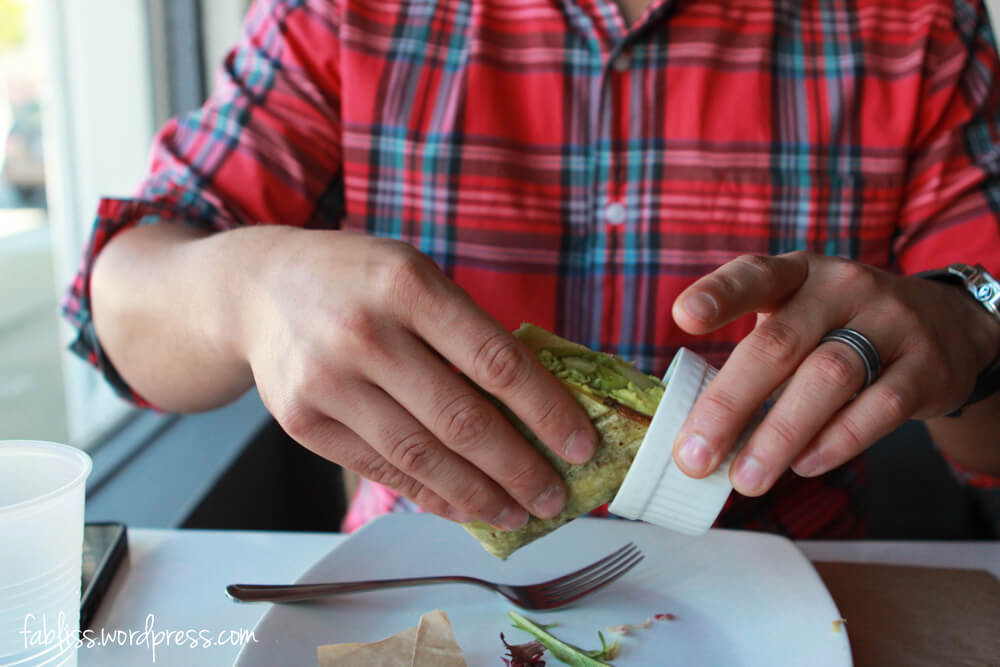 atmosphere: very cute.
service: everyone is always nice here. you order at the cash register, sit down. they bring your food out to you and you get water on your own.
parking: street. we never have a problem.
overall: always a nice choice for brunch on saturday/sunday.
Sweetsalt
10218 Riverside Dr
Los Angeles, CA 91602
Neighborhood: Toluca Lake