before coming to portland, ava gene's was not on our radar at all. it's actually relatively new to division street. we first heard about it from our new buddy at salt & straw. she said that it was her favorite restaurant. with all the places we had to try, we put it on our list but knew that we might not get to it. when another friend of ours (currently living in portland) also raved about it, we knew we had to try it.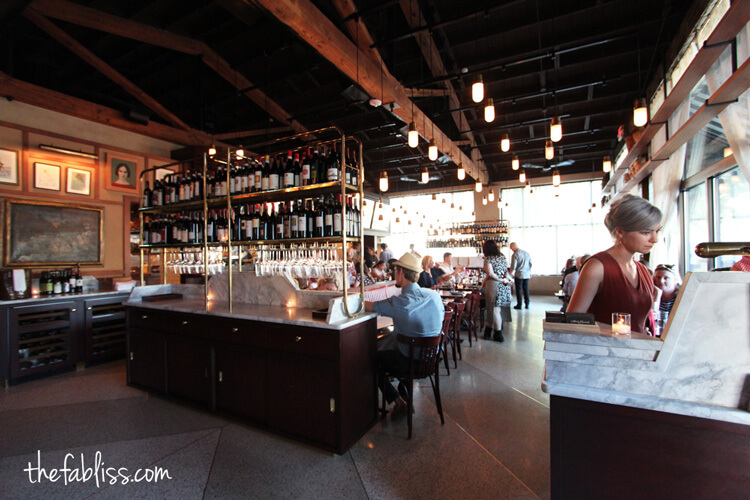 here…we…go.
this place did not have any available reservations online, which was expected since we were trying to make a reservation two hours in advance. determined, we decided to go there and try our luck with a party of 6! right place at the right time? the host let us sit down right away but let us know that he would need that table in 2 hours! can i just say that i am in love with this type of efficiency? we were/are grateful for such an accommodating host!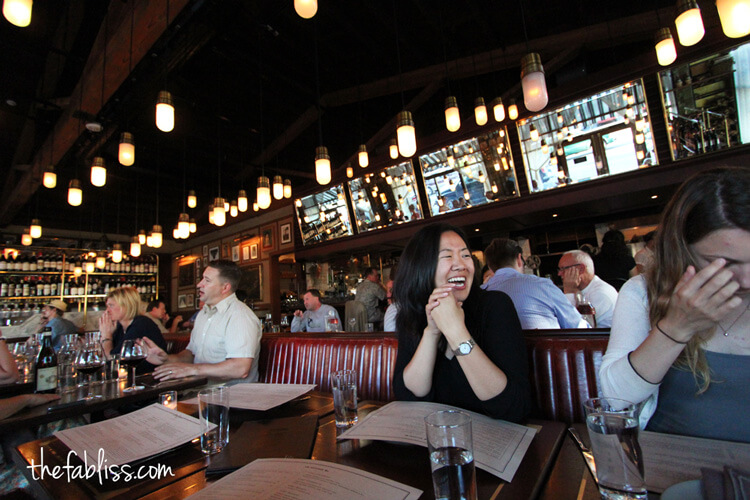 what we ordered:
random salumi
tre scelte dai giardini ($32) – three choices from the gardens (aka salads). this is a good choice if you want to try a few of their salads/veggies. we chose (i) cauliflower, asparagus, almonds, honey vinegar, (ii) zucchini, hominy, pistachio, oregano, aleppo pepper, and (iii) cucumbers, snow peas, squid, barrel-aged colatura, filberts.
gemelli fava beans, pistachio pesto, occhipinti ($20)
anneloni, rabbit ragu, ruby streaks ($20)
spaghetti, bay shrimp, pomodorini, chiles ($20)
ricotta cavatelli, sausage, purple broccoli ($20)
lamb leg, cauliflower, pistachios, couscous ($30)
we all enjoyed the salumi! great sharing app.
cocktails were pretty great and came in cute, tall glasses. since we had been drinking all day, we didn't really go crazy in this department. our focus was on the food.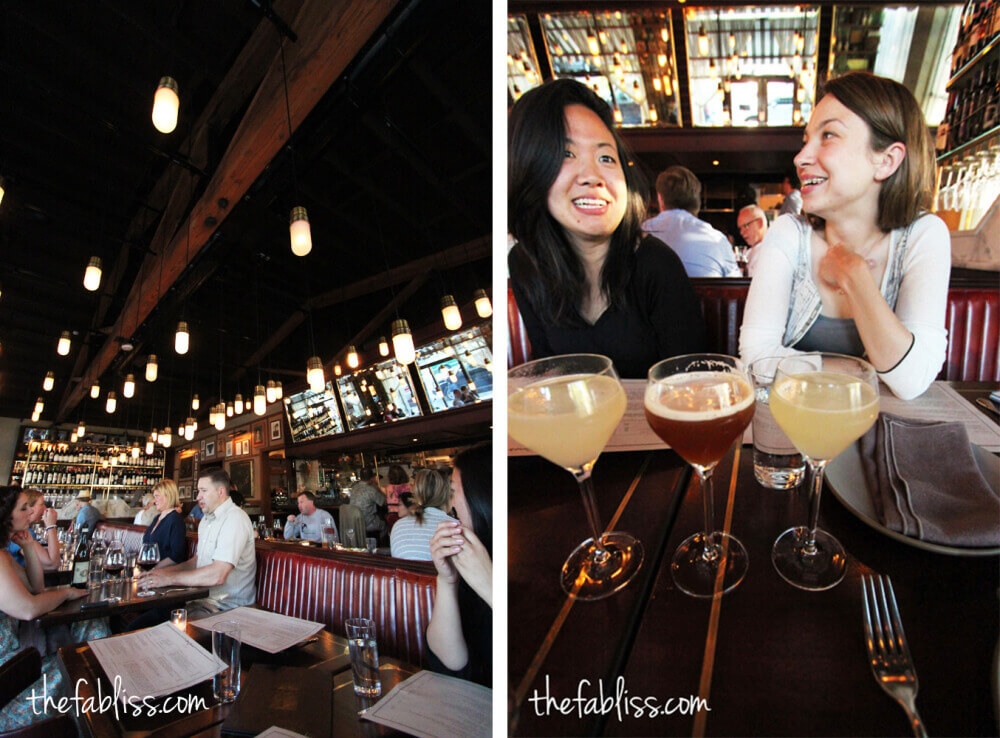 the salads were delicious! the zucchini / hominy salad was probably my favorite, while the cucumber / snow pea salad was a close second. surprisingly great flavors. something i would definitely recommend. the cauliflower is very light. while this was good, i probably would go for one of the other salads next time.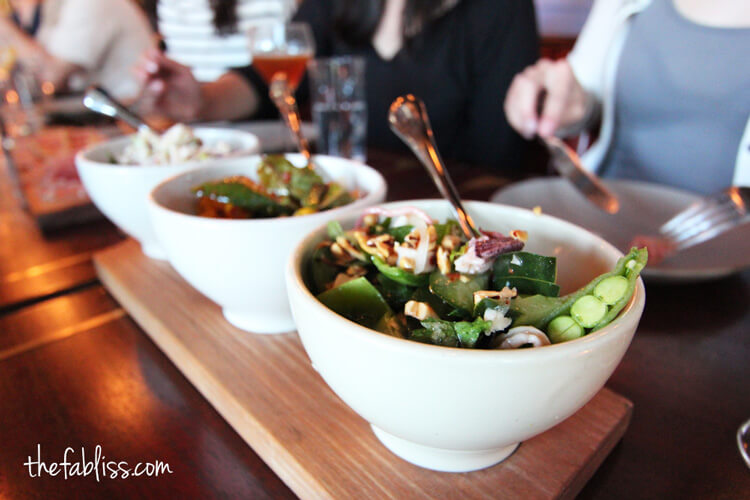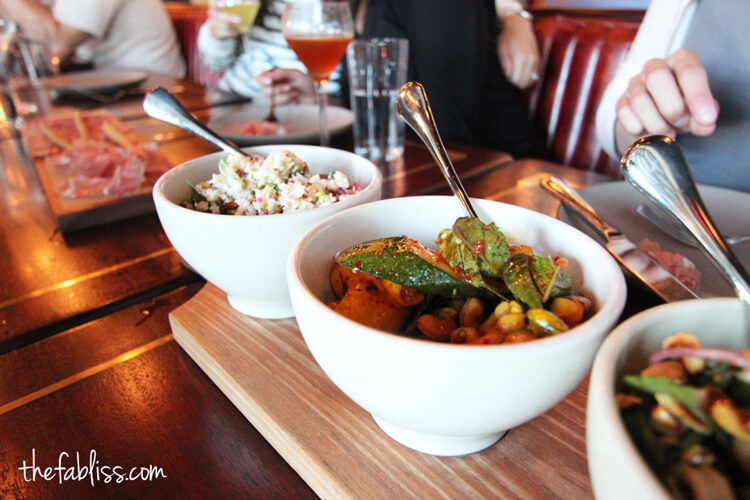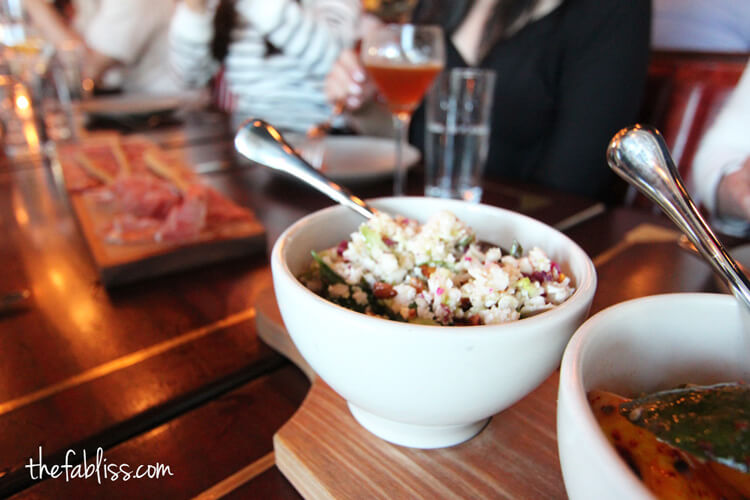 all the pastas were uh-freaking-mazing. i repeat. uh-mazing. we loved them all. fresh pasta. kick-in-the-face flavors. very well done.
if i had to pick one, i would suggest the spaghetti with bay shrimp… but i really would get them all again.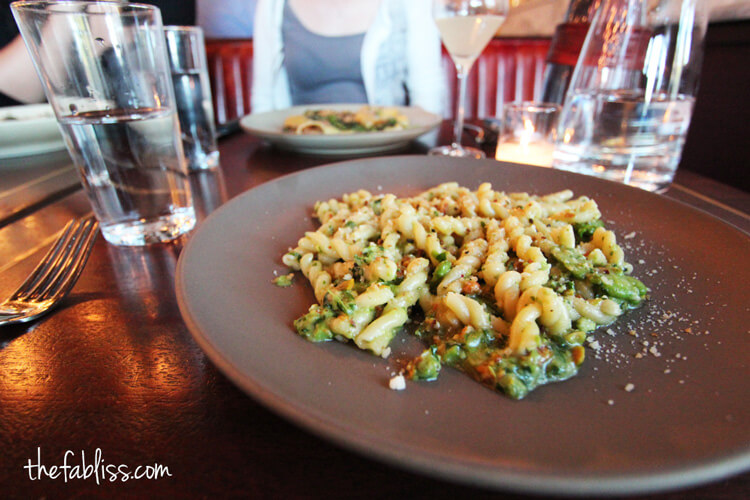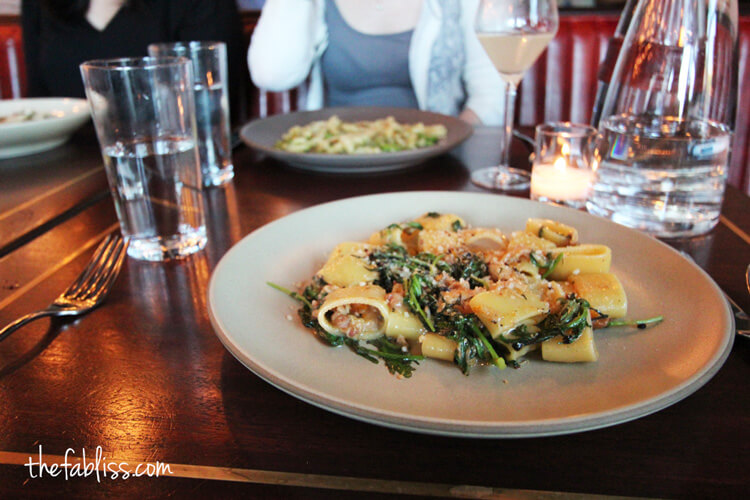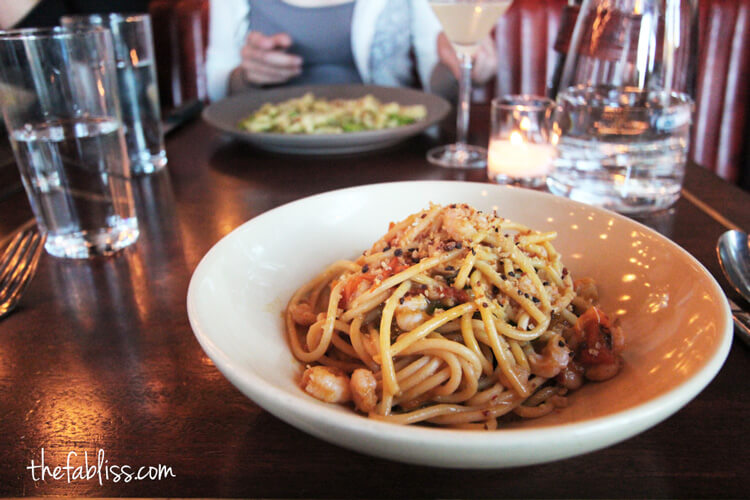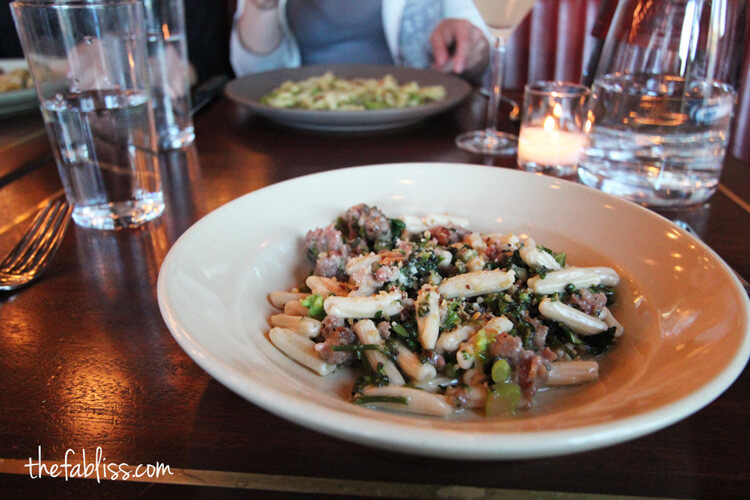 eric ordered the lamb. i'm not a lamb person (i find it a little too gamey for my taste) but this lamb was so well done that i didn't find it gamey at all! well done! this has made me very optimistic about my future lamb endeavors.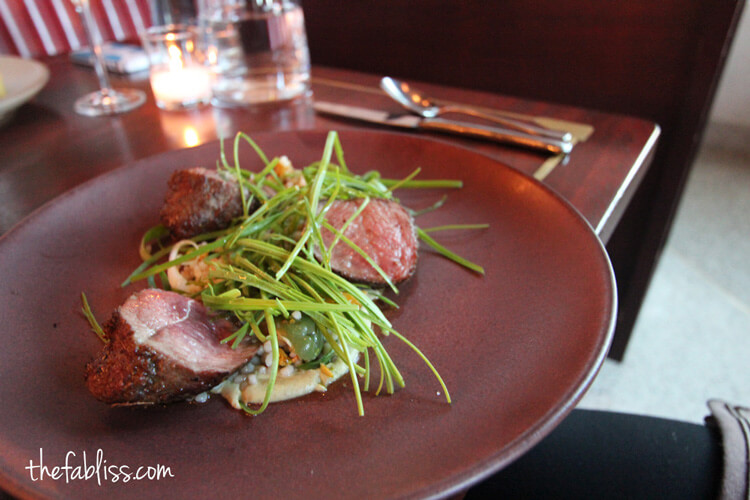 food: i can understand why so many people are in love with this place. pastas are excellent. definitely one of our favorite meals.
atmosphere: i loved the decor. think stylish with an old school feel. is that a thing? very trendy. marble, high ceilings, and great lighting. who doesn't love low hanging bulbs? if you're into restaurant interiors, you will find this place delightful. more importantly, check out the bathrooms! they are so cool! i wont spoil the surprise. just make sure you make a visit!
service: our waitress was great! staff in general is attentive… further adding to the charm of this place.
parking: this sits on the same street as pok pok and salt & straw. we didn't have an issue parking. we found spots in the local neighborhood (free).
overall: we had a great experience at ava gene's! i'm careful not to overhype this place. i know the reviews of this place go back and forth and a lot of people are not happy about the price. but i say…you get what you pay for… and this place is definitely worth it. this is a beautiful restaurant with a special take on traditional italian. mindblowingly great? some will think so (like us) but in general you are in for a great meal. get ready for some fantastic, quality pasta.
ps. according to our waitress. ava gene is the name of the owners daughter. cute, right? also, this is the same guy who founded stumptown!
Ava Gene's
3377 SE Division St
Portland, OR 97202