one of our favorite restaurants in la right now is son of a gun. we went there a year ago not thinking much about this place since we had to wait two hours to sit at a communal table (didn't eat until 9:45pm. one word – hunger). after this incident, we learned our lesson and made a reservation this time.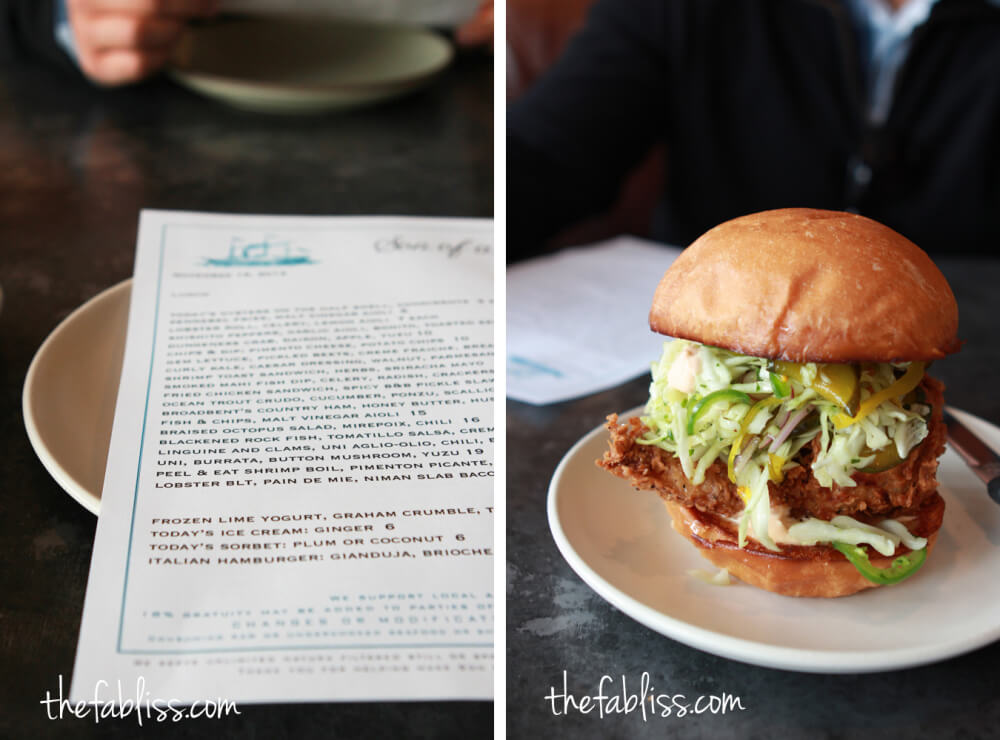 our absolute favorites:
lobster roll, celery, lemon aioli – delicious! (pictured below)
shrimp toast sandwich, herbs, sriracha mayo – i'm pretty much in love with the shrimp toast. its very small (smaller than my palm)… so i would recommend ordering at least one for yourself. (pictured below)
fried chicken sandwich, spicy b&b pickle slaw, rooster aioli – when we tried it the first time, we thought "is this the best fried chicken sandwich ever?!" second time we tried it, we thought "yep, this is the best fried chicken sandwich ever!" (pictured below)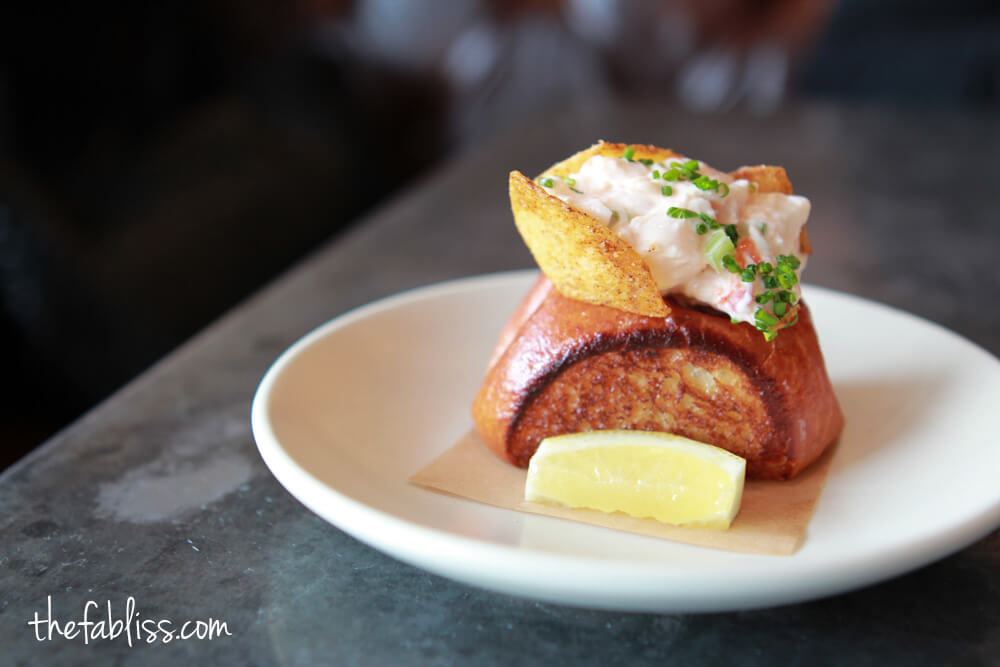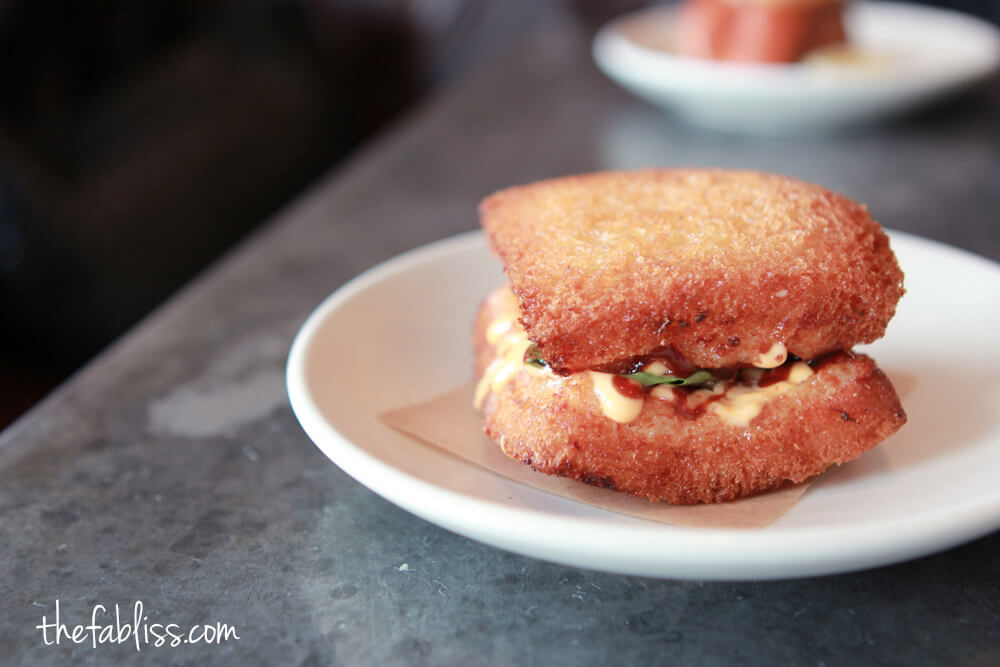 other things we have tried:
linguine and clams, uni aglio-olio, chili, breadcrumbs – i wasn't too excited or impressed with the linguine…sorry.
oysters on the half shell – these were okay. i have had better oysters before. (pictured below)
dungeness crab, daikon, apple, yuzu – good but very, very small. its on the sweet side. (pictured below)
ambience: small, nautical-themed. gets pretty loud (especially at the communal table at dinner time) but then again, i loved the vibe.
service: very knowledgable about the food and have really good recommendations.
thoughts: son of a gun has pretty outstanding dishes (i.e. shrimp toast, fried chicken sandwich, and lobster roll). we compare a lot of what we eat to these dishes because they are that good. (yep) the other dishes we have tried are okay but because they have such a relatively large menu, we continue to be excited about trying all their other dishes (lobster blt and peel and eat shrimp). this place is on the pricey side and plates are small…but discovering the most delicious thing ever? all worth it.
tips: there are no substitutions.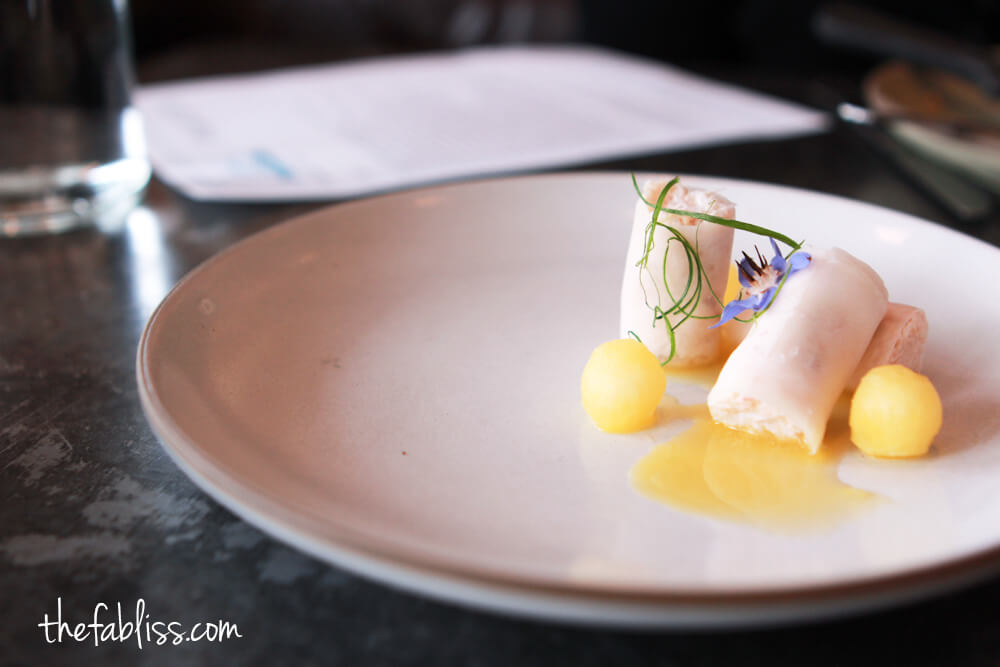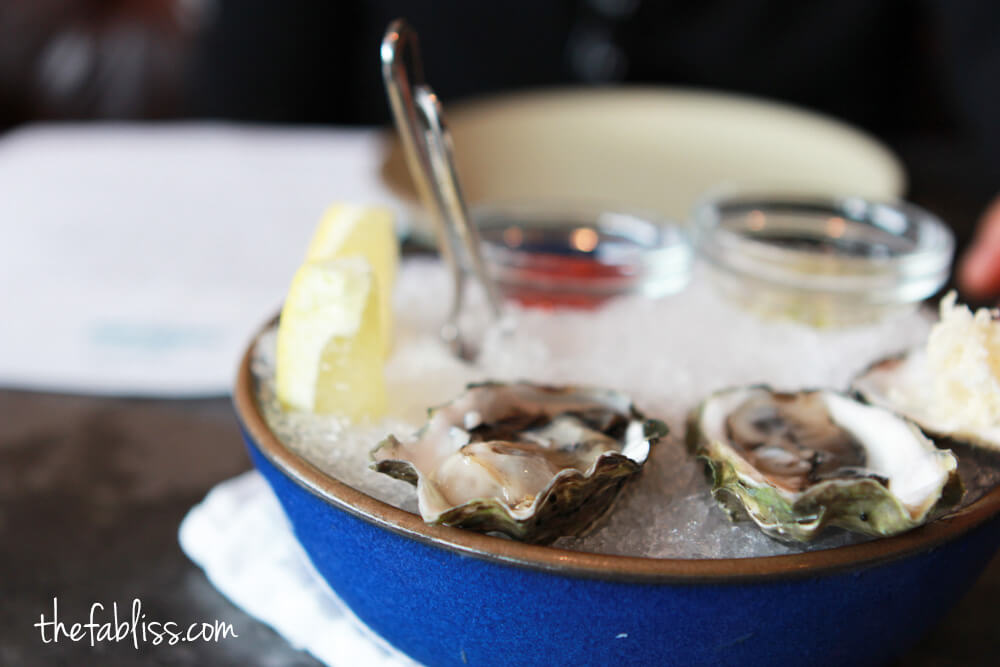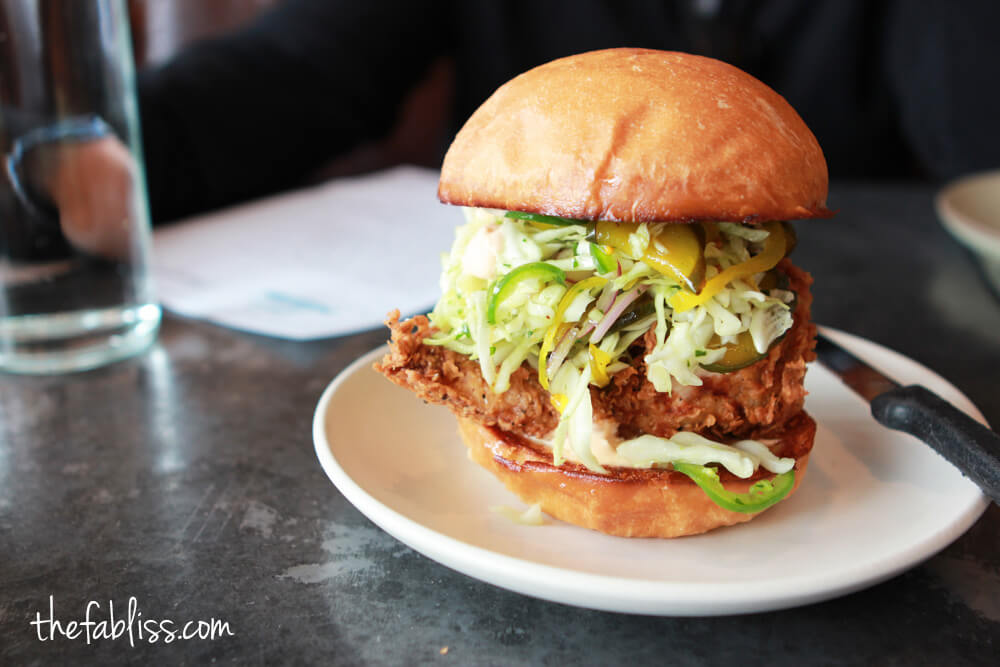 Son of a Gun
8370 W 3rd St
Los Angeles, CA 90048
Neighborhood: Mid-City West