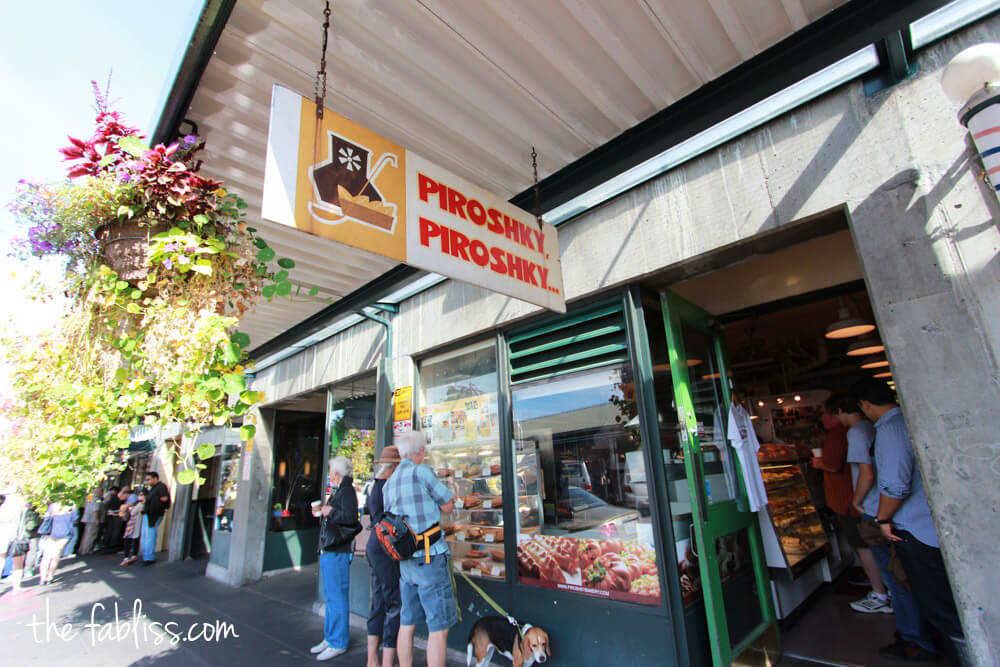 say hello to a small russian bakery in pike place market! i owe this little delight to kyle since he was the one who found it! i am not going to lie, i was not looking forward to this place. the sound of a pie after i just had a pink doughnut at top pot doughtnuts did not sound too great let alone a meat pie. so, what is a piroshky? a handheld pie…sweet or savory.
piroshky's most famous item is the meat and cheese piroshky…but they have a huge selection of other flavors. our little piroshky came out hot and fresh.
verdict: totally worth the wait. it was delicious! think buttery, flakey, cheesey, and beefy…all things great, right? and only $5! we shared one since we were in between meals. the piroshky is pretty sizeable so share if you are snacking…get your own if this will be a meal. next time, i want to try the potato mushroom and beef mushroom!
service: efficient and helpful!
atmosphere: small bakery so there may be a line. nothing too fancy inside. no seating. we took our piroshky and ate it while walking around pike place.
Piroshky Piroshky
1908 Pike Pl
(between Western Ave & Virginia St)
Seattle, WA 98101
Neighborhood: Downtown