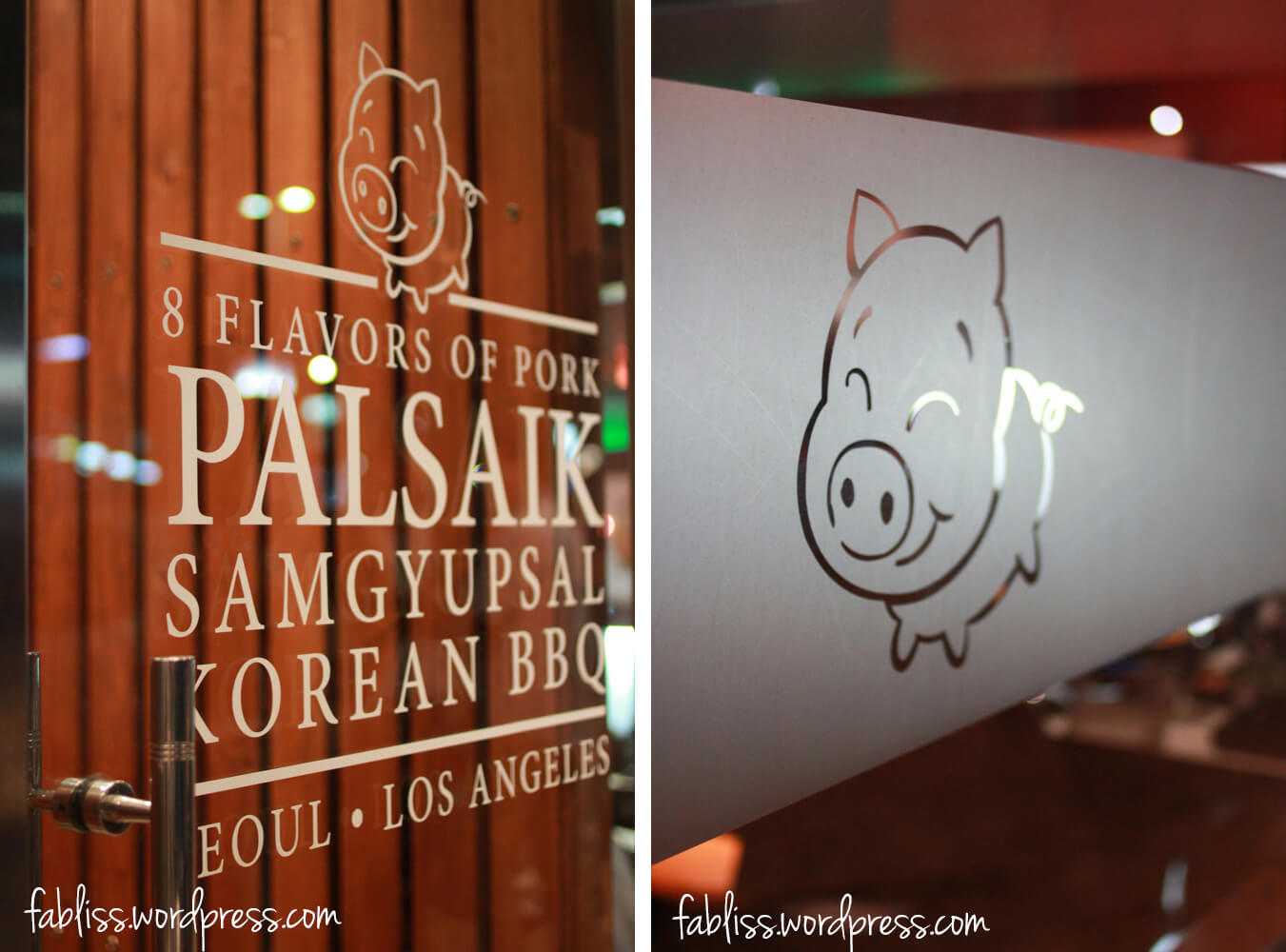 we have officially fallen in love with the eight colorful flavors of pork…a specialty at palsaik in k-town (their logo is a happy pig. how could you not come here?). we never really liked ordering pork belly at korean bbq places before because isnt as flavorful as bulgogi or kalbi. but we recently discovered that it is not meant to be! there are dipping sauces usually provided for pork belly: (i) sesame oil and salt and (ii) chili bean paste. yum! ok, enough with the pork belly backstory.
it's pork belly time! here are the eight flavors:
wine

original
ginseng
garlic
herb
curry
miso paste
red pepper paste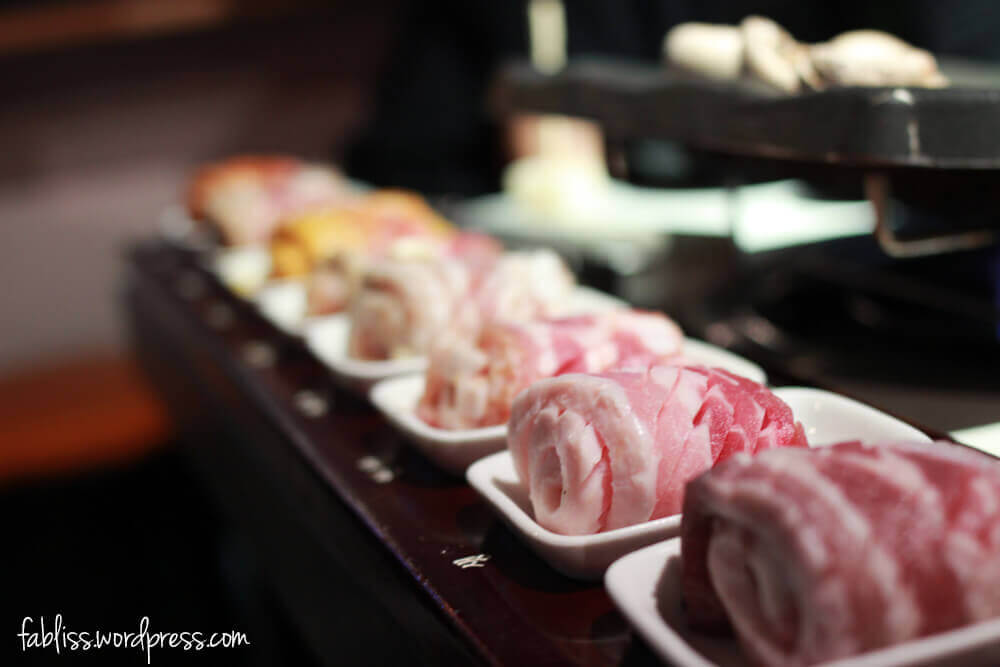 the eight flavor set runs $49.99. this is something that you have to order in order to get a feel of what this restaurant has to offer. also, the set is a good deal since one strip will run you $6.50-7.00.
we also ordered seafood soybean paste stew ($9.99). it is a little spicy but we loved the kick. it was a nice, refreshing palette cleanser too! we would definitely get this again.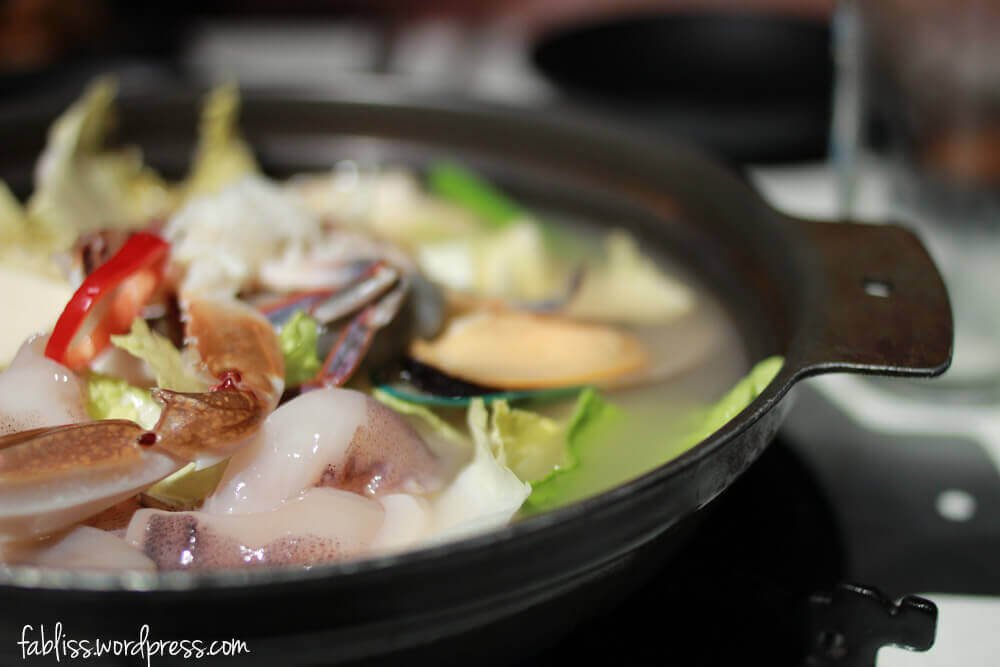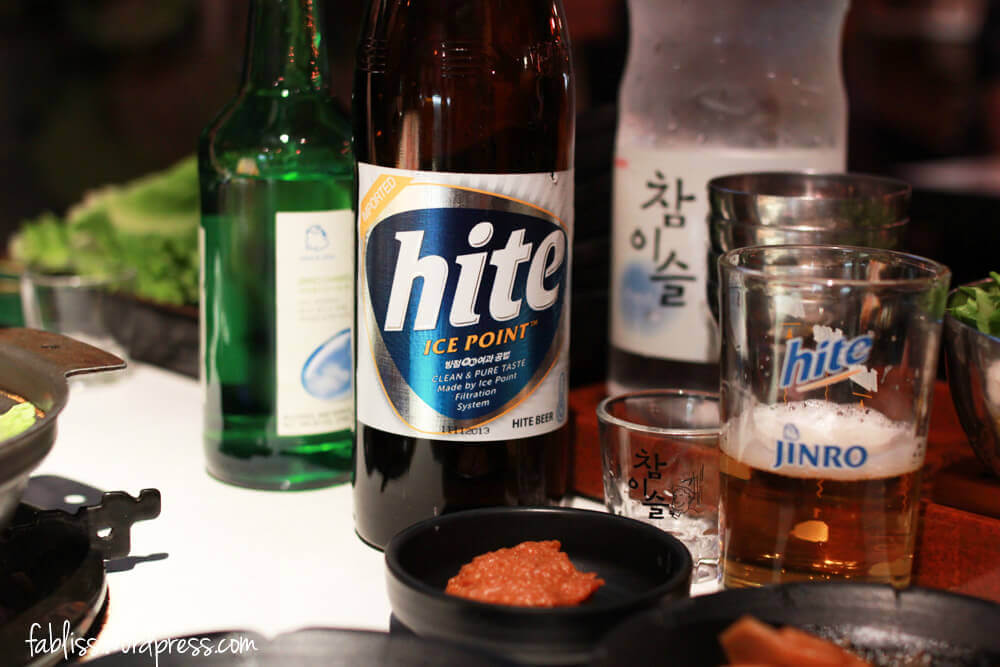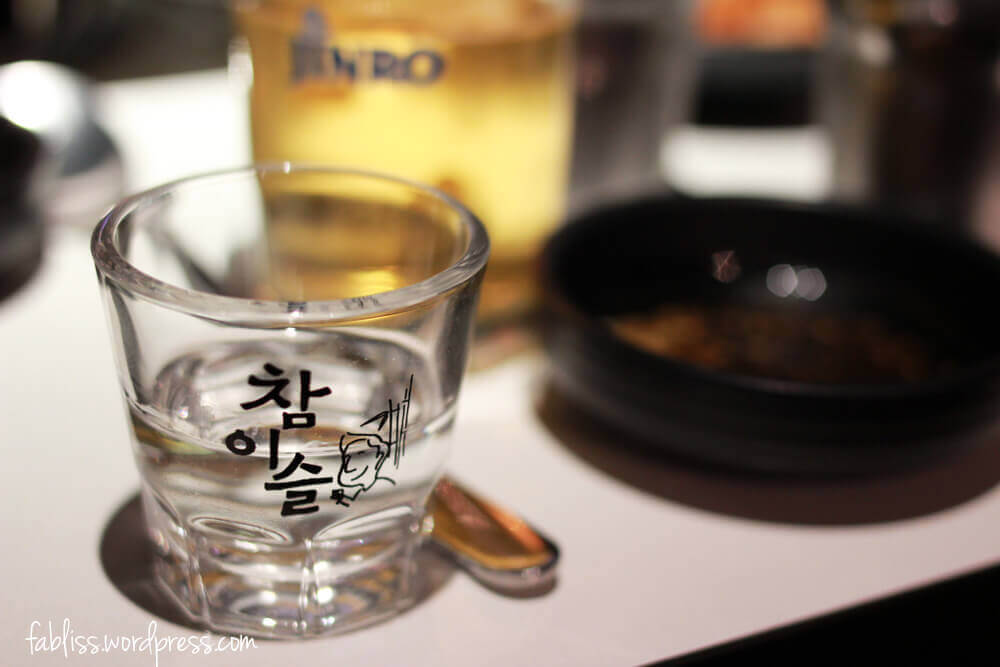 its always the best moments drinking with friends after a long week at work. agreed?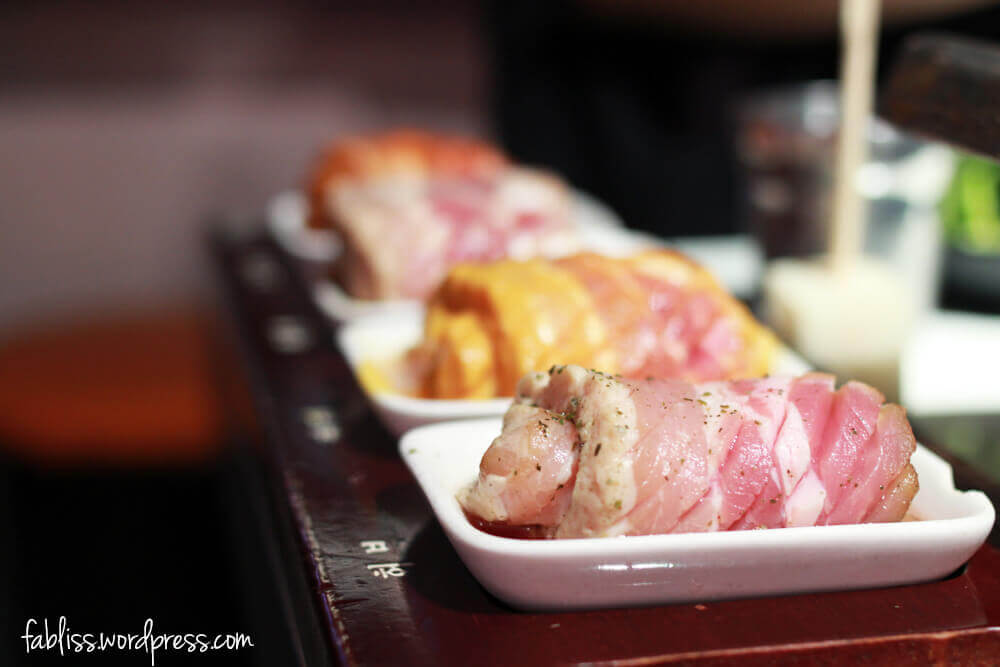 eight pork belly strips come out on little dishes. pretty impressive display if you ask me. four strips are cooked at a time. also on the grill is kimchi and bean sprouts for your eating pleasure.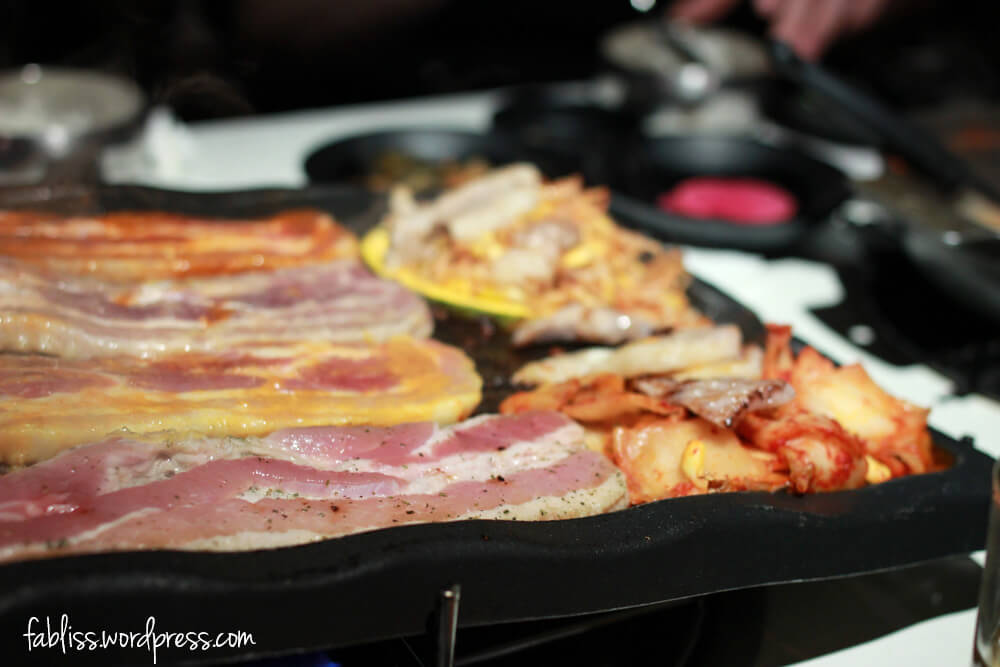 your waiter takes care of all the cooking so you can concentrate on eating and drinking your beer / soju. the strips are cut into manageable pieces.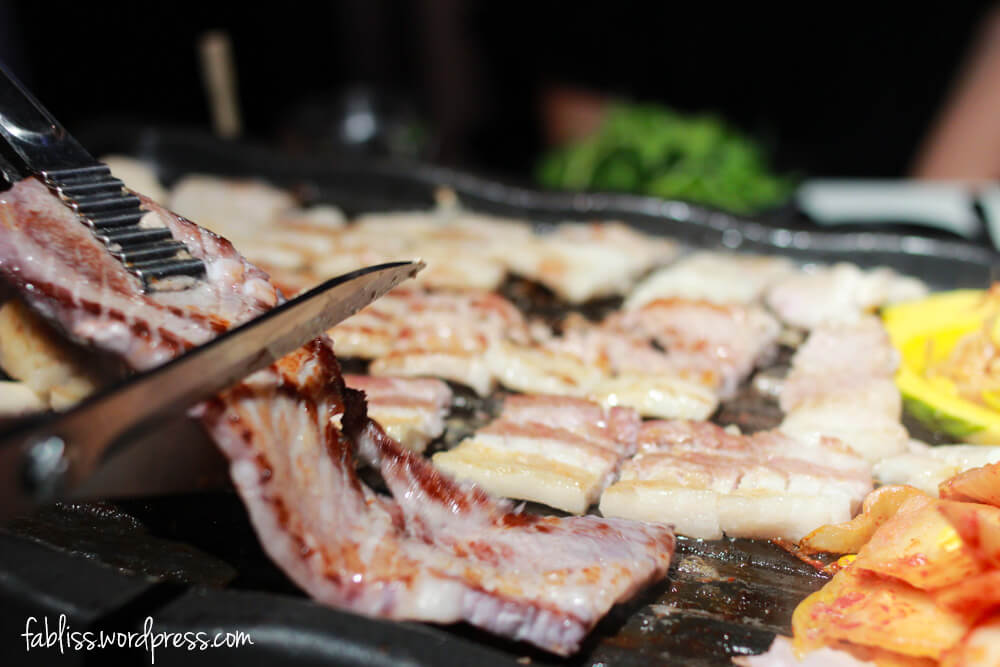 so you eat this with rice or you can wrap it in lettuce then dip it into sauces…or do both? …anyway you want!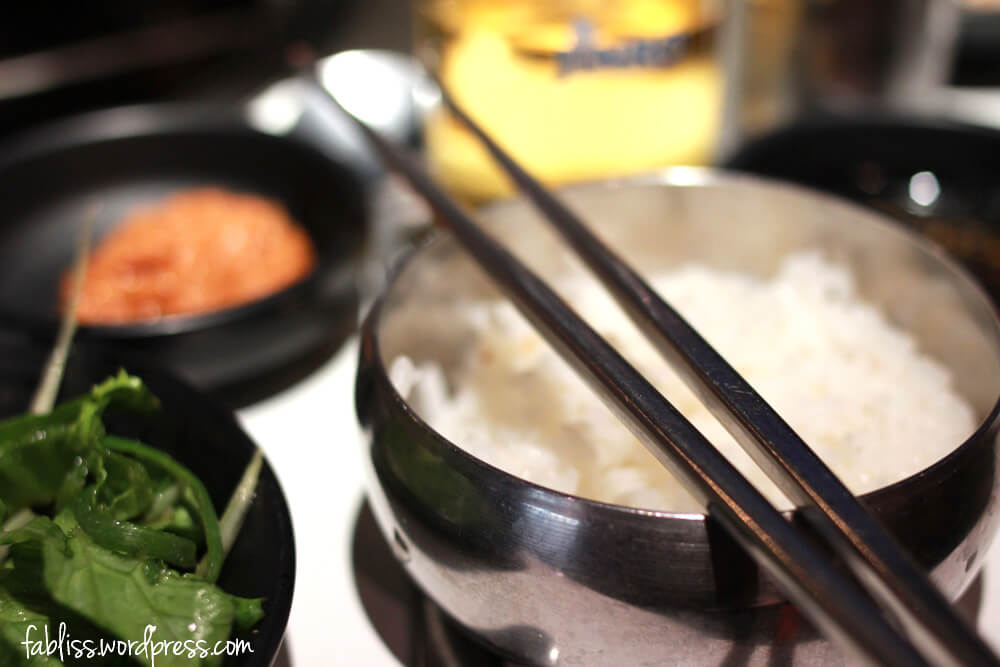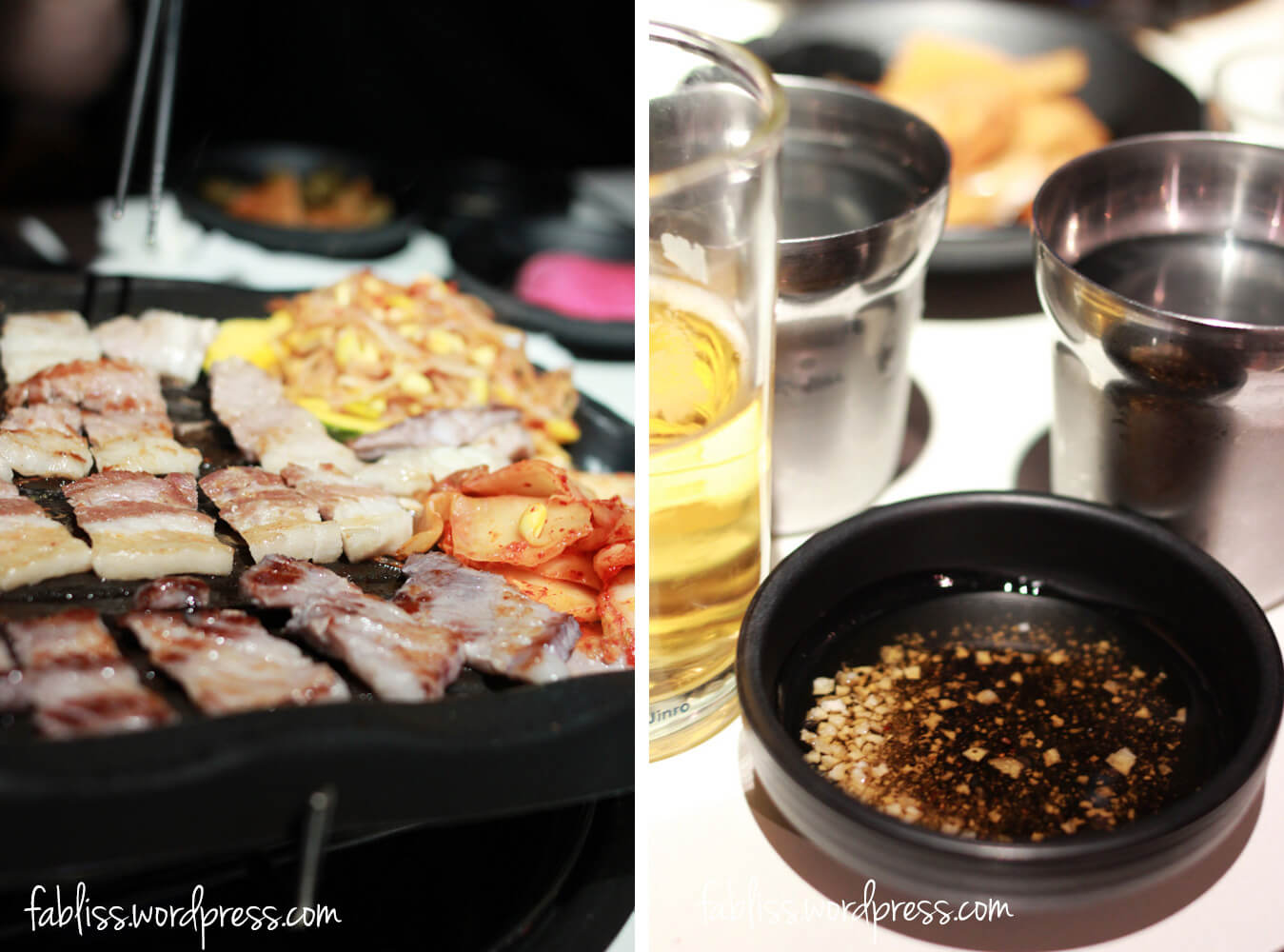 my favorite dipping sauce: sesame oil and salt! my first bite of the wine pork belly! yum!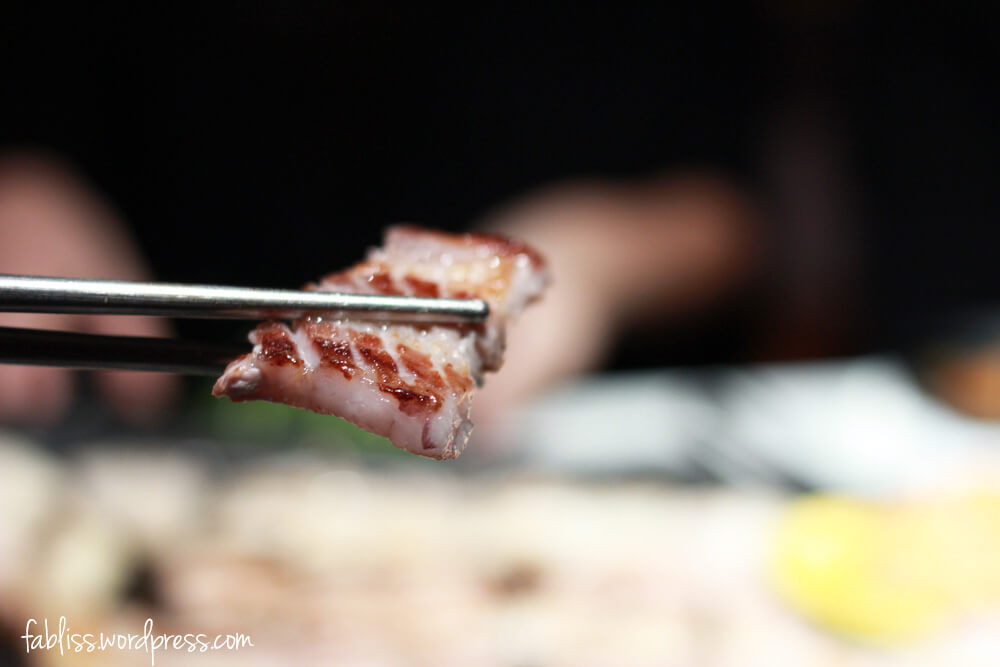 this is now one of our favorite places to eat in k-town now! our favorite is definitely the original, miso, garlic, and chili pepper. our least favorite was the herb…it just didnt jive with everything else (tastes like italian food). we had a party of four. the set of eight plus the soup was good enough to fill us but since we all eat in massive amounts, we also got two extra strips of the original and the chili paste.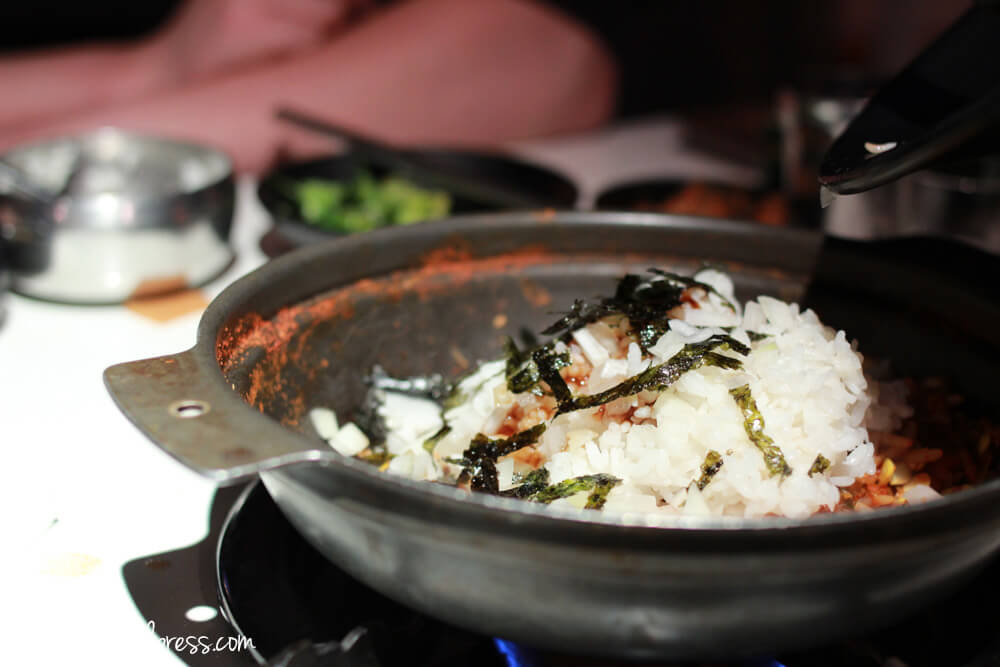 after you are done eating or finishing up, the waiter will come by and make you kimchi fried rice with your left over kimchi! yum part dos!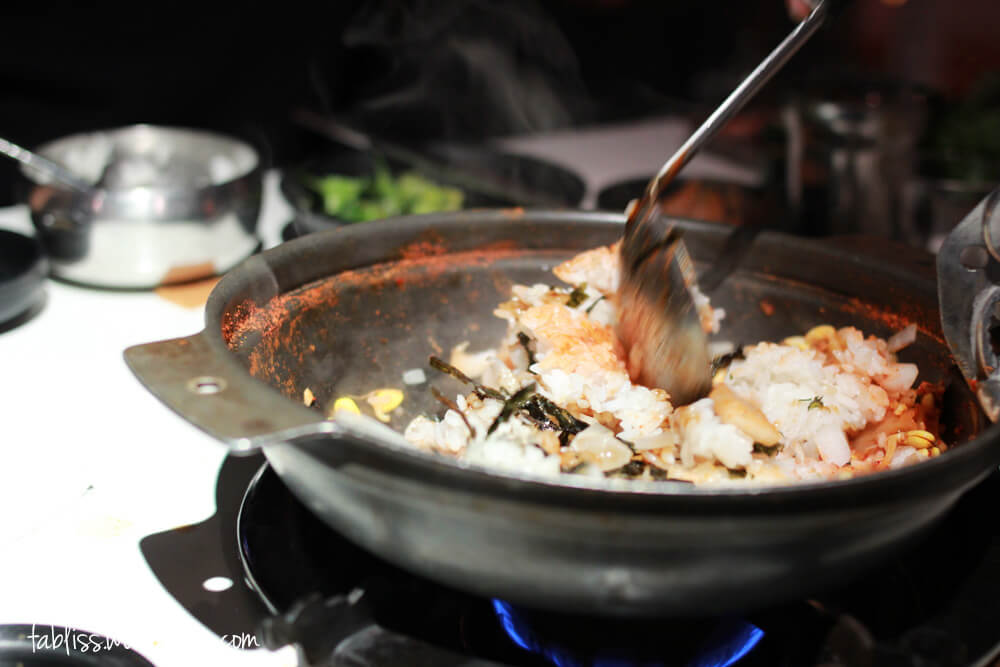 atmosphere: very clean. each table has its own vent, grill, and stools for you to put your purse and clothes so that they dont stink of bbq when you are done. (so smart) i heard the wait could run an hour but we lucked out and got seated within 15 minutes. not bad.
service: very pleasant!
parking: ample parking since there is a huge lot shared by other businesses in a plaza.
overall: go here. you wont regret it!
enjoy!
Palsaik Samgyupsal Korean BBQ
863 S Western Ave
Los Angeles, CA 90005
Neighborhood: Koreatown
palsaikbbq.com