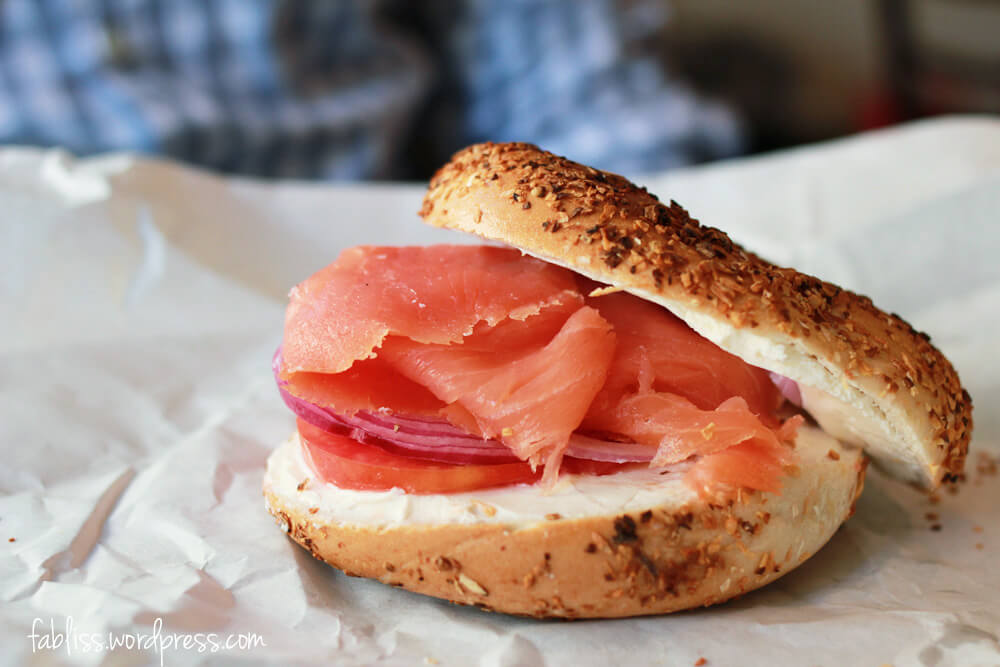 the bagel: we got the onion bagel (my fav), lox, red onions, tomato, (no capers). love. best bagel ever. why? the bagel itself is uh-mazing! i dont know what it is. it's fresh. great texture (i dont think fluffy is the right word…a cloud of heaven?). i normally like my bagels toasted but (i) they dont toast their bagels and (ii) its so fresh, you dont need it toasted. mind blown. ugh. how did i live without you?
notes: they have lots of different bagels but now that i have the perfect combo, i dont know how i eat anything else. they also have tons of different cream cheeses. go cray.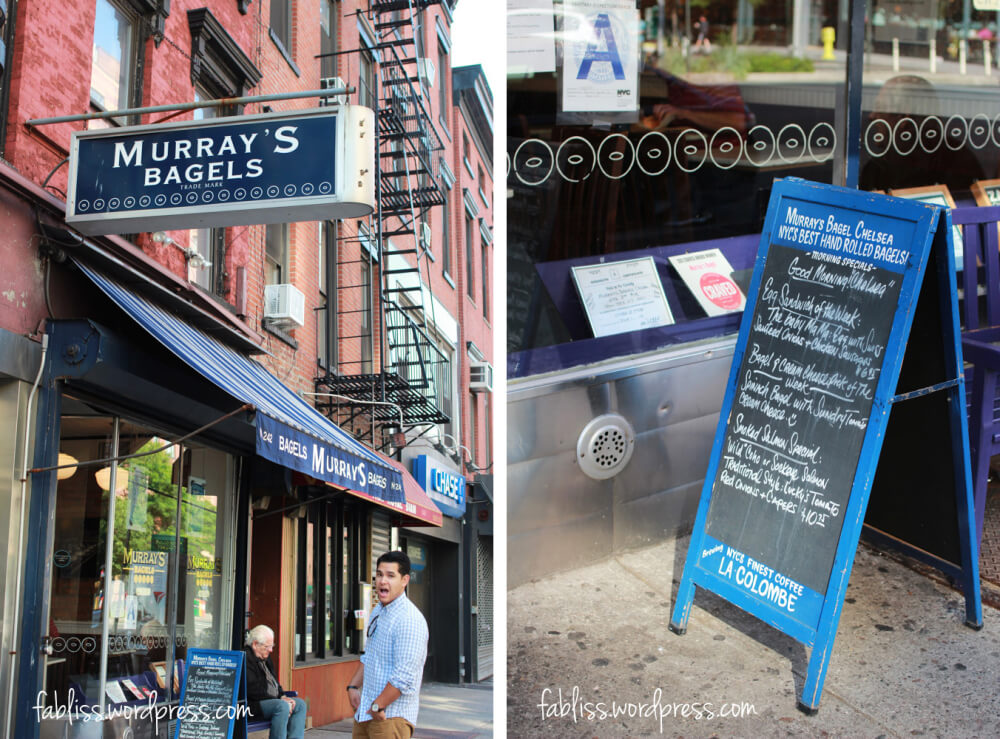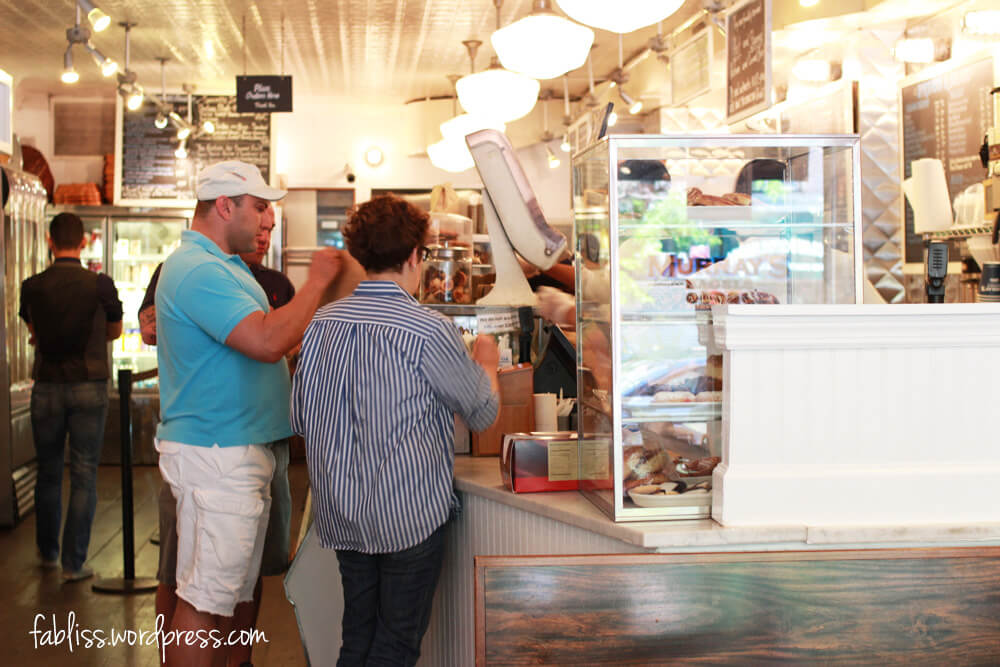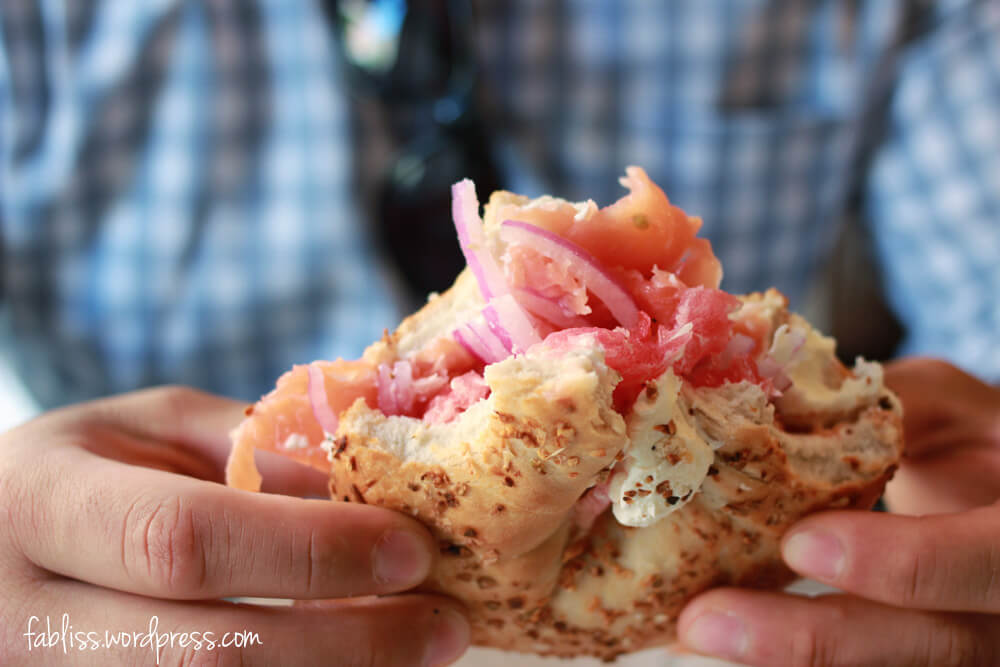 service: fast. you get in and get out.
atmosphere: small. limited seating. you are surrounded by lots and lots of bagels and cream cheese.
overall: this is my favorite bagel. ever. we have been to this location in chelsea and the one in greenwich village (made us hooked). i do have to say that the bagel at the greenwich bagel was a little more loaded (aka more cream cheese, more lox, more onions!)…and they cut it in half for us there. so i think if i had to choose between the two locations, i would choose the greenwich village one but again, best bagel we have had. los angeles has nothing compared to new york bagels.
242 8th Ave
(between 22nd St & 23rd St)
New York, NY 10011
Neighborhood: Chelsea
here is the info for the greenwich village location:
500 Ave of the Americas
New York, NY 10011
Neighborhood: Greenwich Village