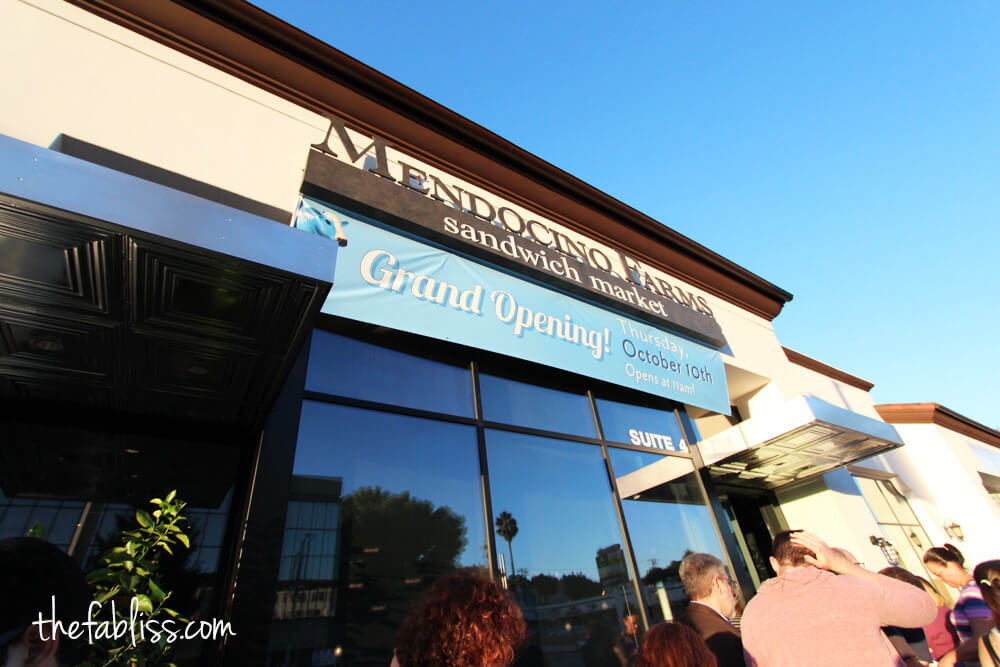 congratulations to mendocino farms on their brand new sherman oaks location!! mendo, which started in downtown los angeles, has now expanded to the westside, mid-wilshire area, and now the valley!
mendo is my absolute favorite place to eat lunch in downtown! i have been going to mendo when there was only one location (california plaza)! i am so happy that there's more than one location now! (3 in downtown alone). this place is a major hot spot for lunch! i will admit that i eat here at least 3 times a week. sometimes i'll come here for lunch and then also order for dinner if i stay late at work.
anyway, this is my favorite sandwich place and here are my favorite things to order:
kurobuta pork belly banh mi – my absolute favorite sandwich (in the world)
"not-so-fried" chicken (as a wrap) – i choose the bbq sauce but hear the buffalo sauce is very good.
prosciutto chicken – on the lighter side.
market roasted vegetables salad – great salad. roasted veggies, nuts, grape tomatoes with a basil pesto-balsamic vinaigrette… i die.
curry cous cous – delicious! lovely kick to it.
we were so lucky to have been invited to the pre-grand opening of sherman oaks location! this is a great spot since it is on ventura blvd!
soda fountain is always fun. the pork belly banh mi is a must. a little twist on a traditional vietnamese sandwich… epic.
kyle got the steak blt. hearty and packed with delicious flavor. he got extra blue cheese.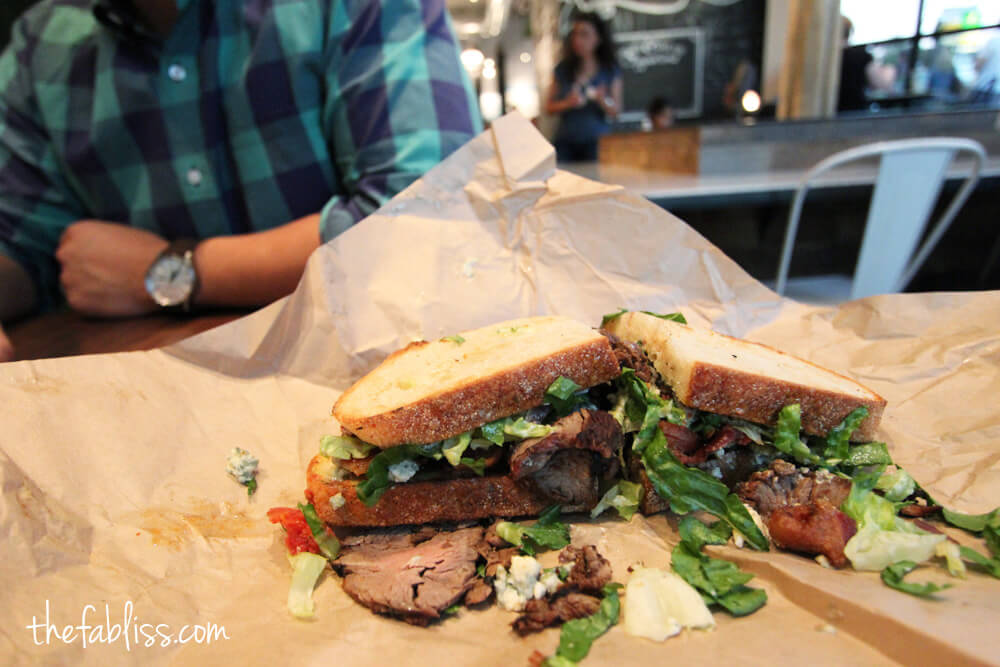 nat got drunk 'n goat on highway 128. goat cheese, brie, cranberry chutney, green apple, greens on cranberry walnut bread. she was a fan. she also got the kale salad. i'm not a huge fan of kale but i did like this salad.
ty ordered the carved steak pretzel melt since it was featured on thrillist as a sandwich everyone must eat. i didn't try it but he thought it was pretty good.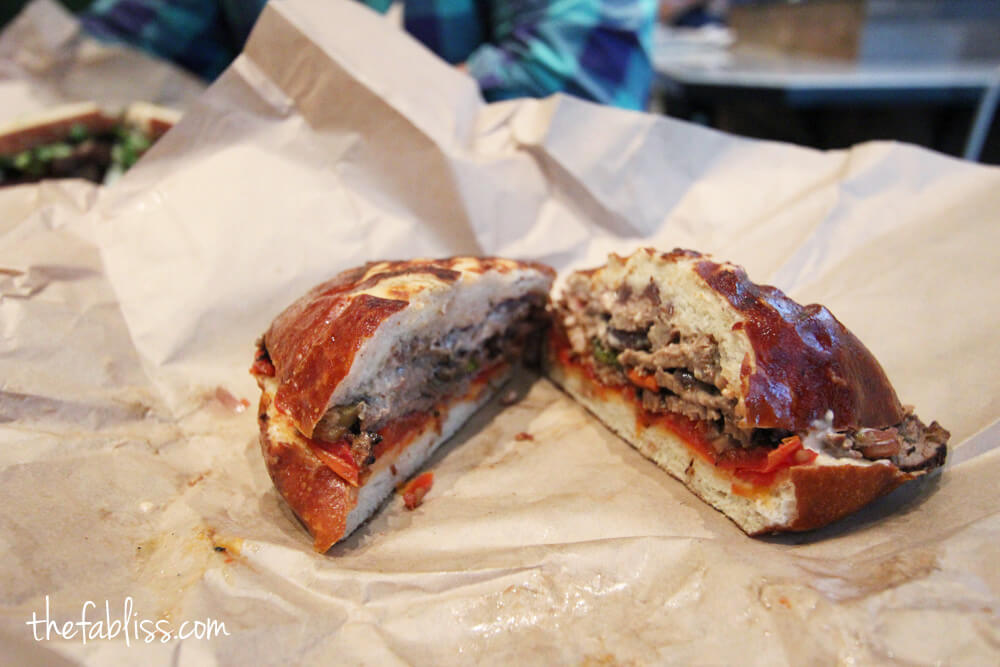 parking: since this location is located on ventura blvd. you will have to find metered parking. good luck!
service: mendocino always has amazing service. everyone is super friendly and working extremely hard to get your food out as fast as possible.
ambience: i love the open, airy decor of this place. they have a tree in the middle of the restaurant and a foosball table! very casual, happy atmosphere. i love everything about it.
food: you cant go wrong with any of the sandwiches here. quality is what they strive for and sandwiches are their niche. they are pretty much the bomb dot com.
Mendocino Farms
14141 Ventura Blvd
Sherman Oaks, CA 91423
Neighborhood: Sherman Oaks