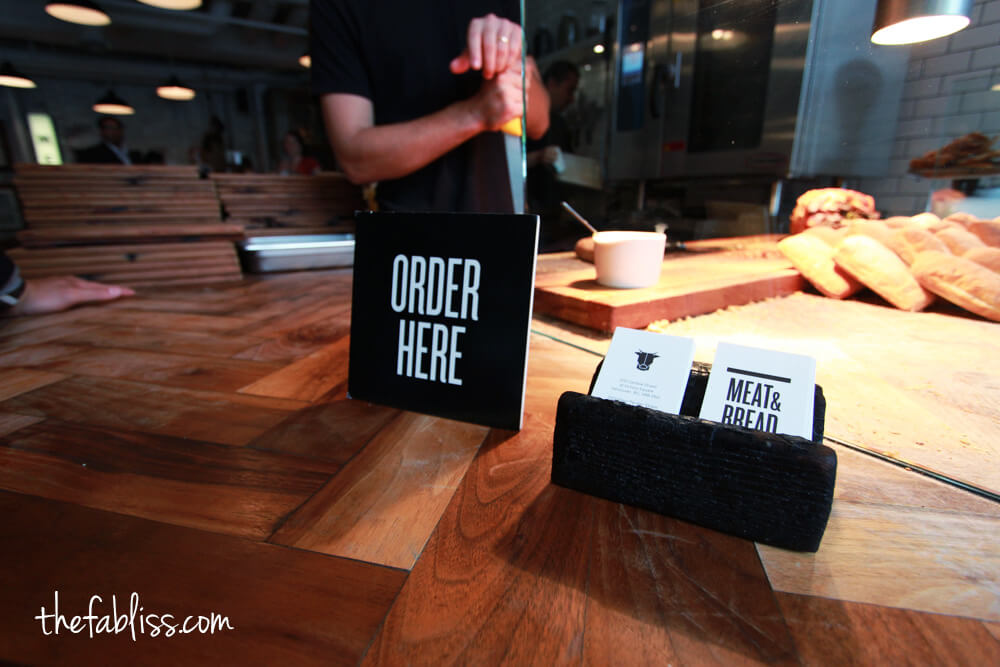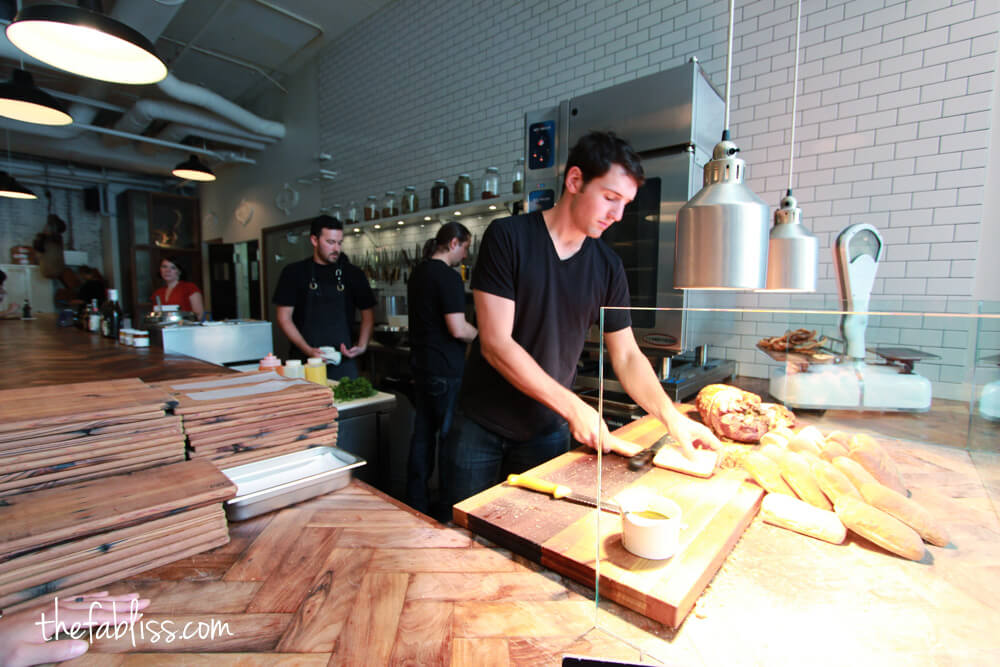 we were walking around in downtown vancouver and came across meat & bread. it was so flippin' cute, we had to try their sandwiches as a "light snack" before dinner.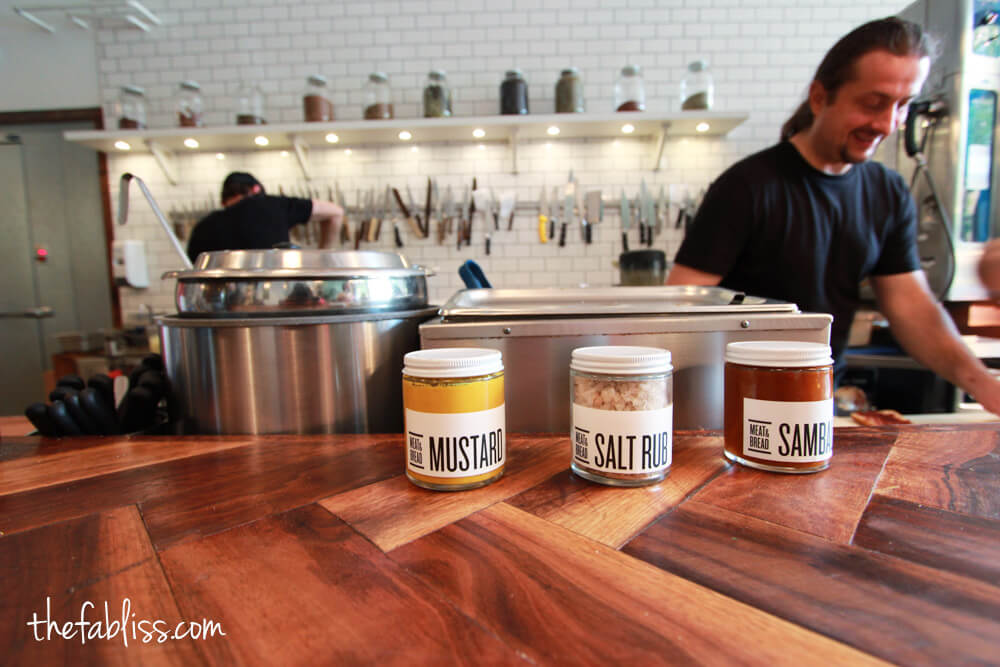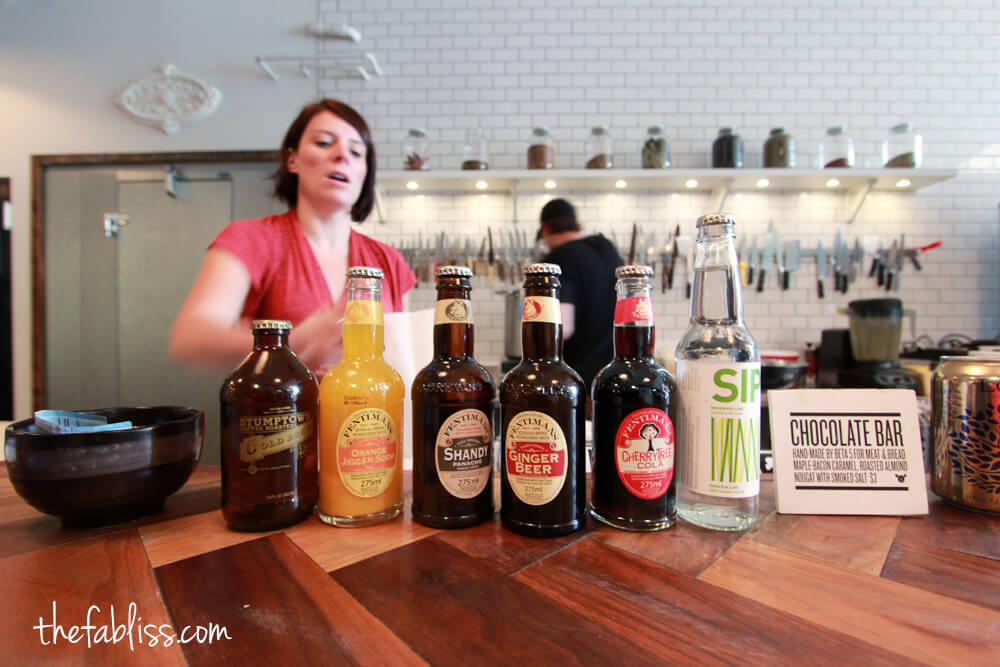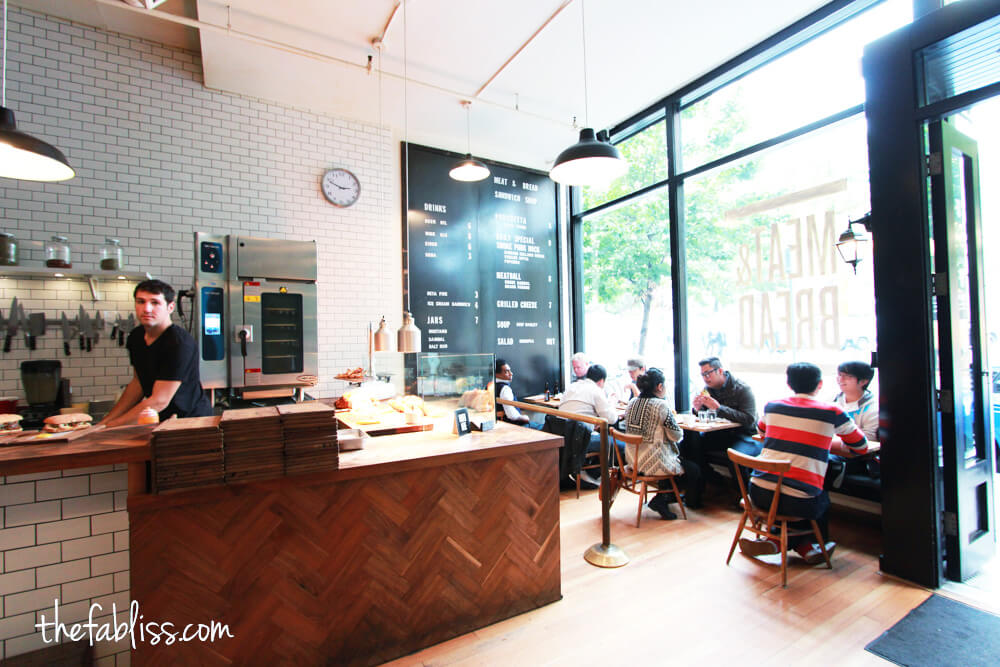 relatively small menu. we got the two sandwiches that everyone raved about:
porchette ($8)
meatball ($8)
solid sandwiches. solid. the bread is great. both sandwiches had great flavor.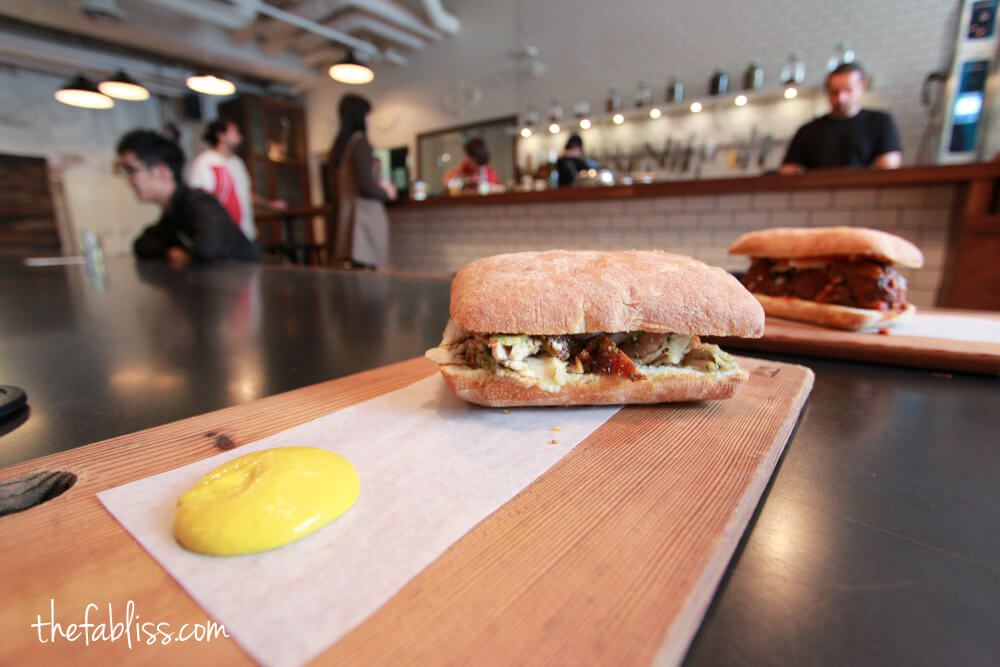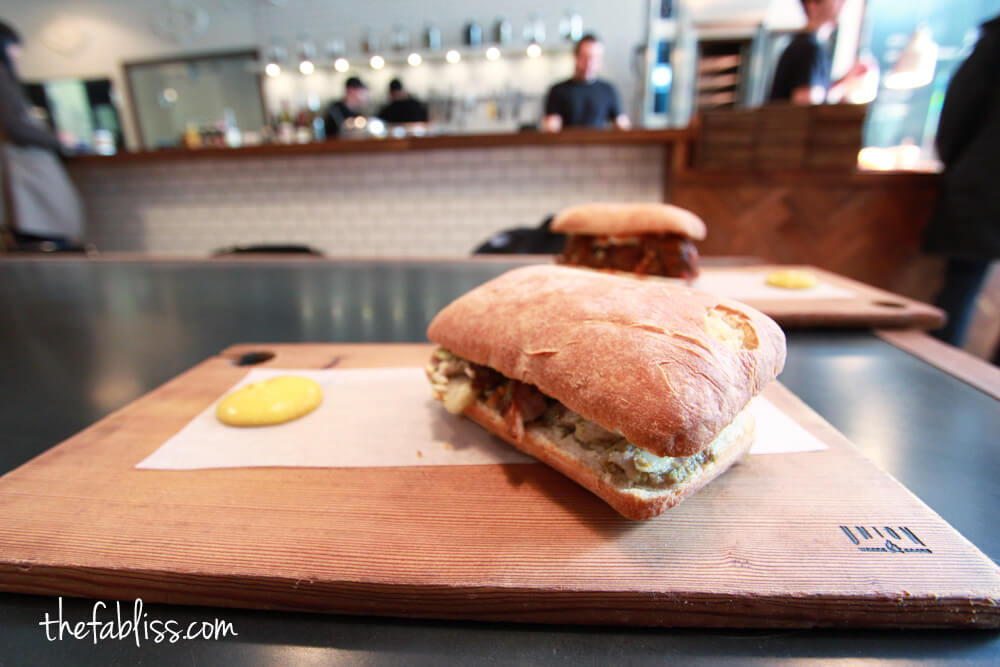 presentation is awesome. each sandwich is served on a cutting board with a little bit of mustard of you want to dip.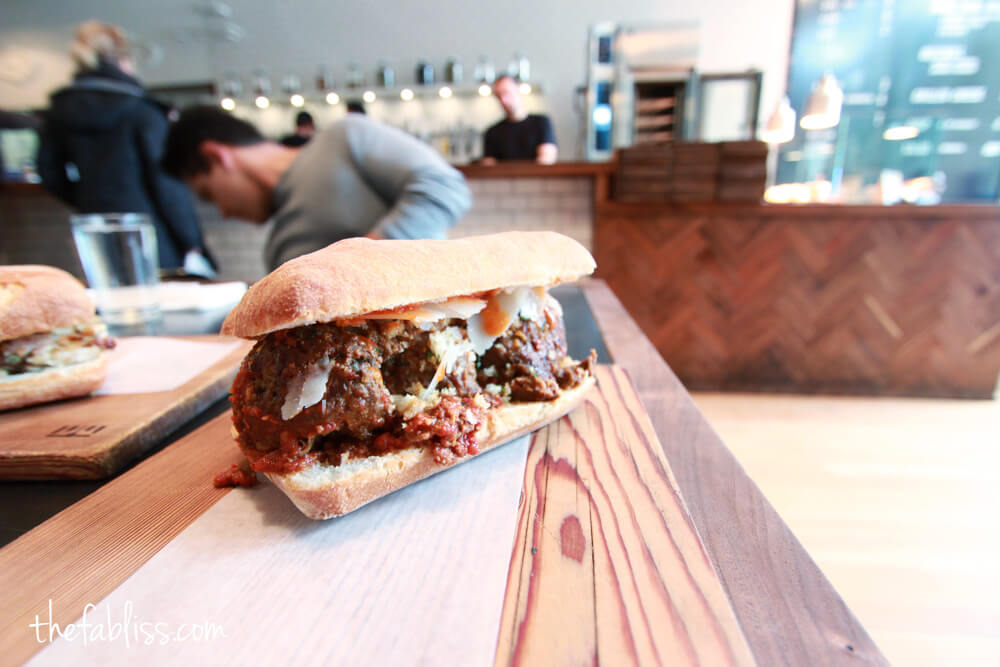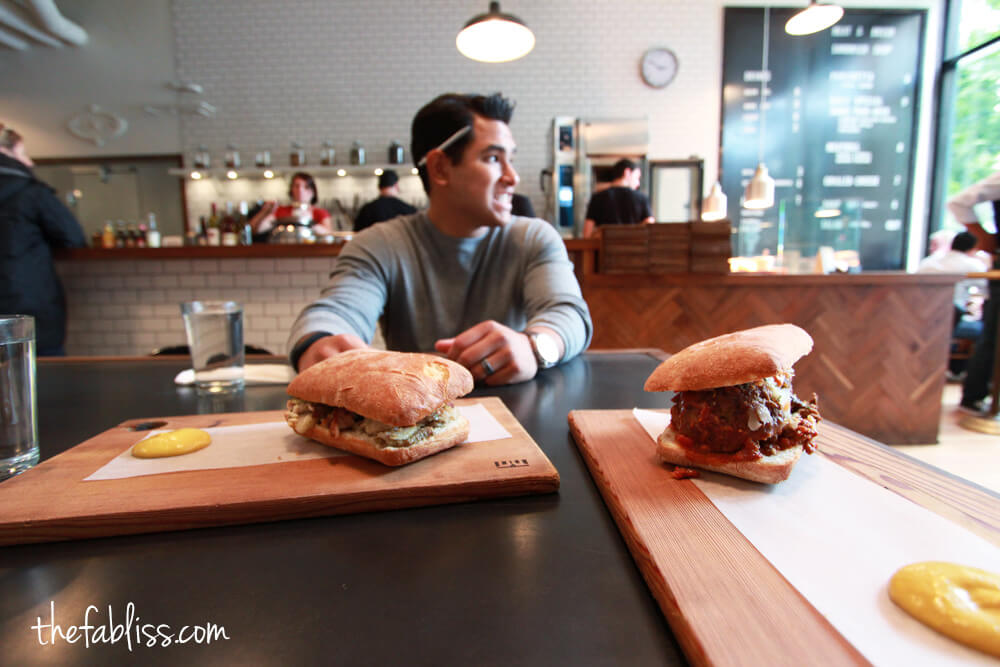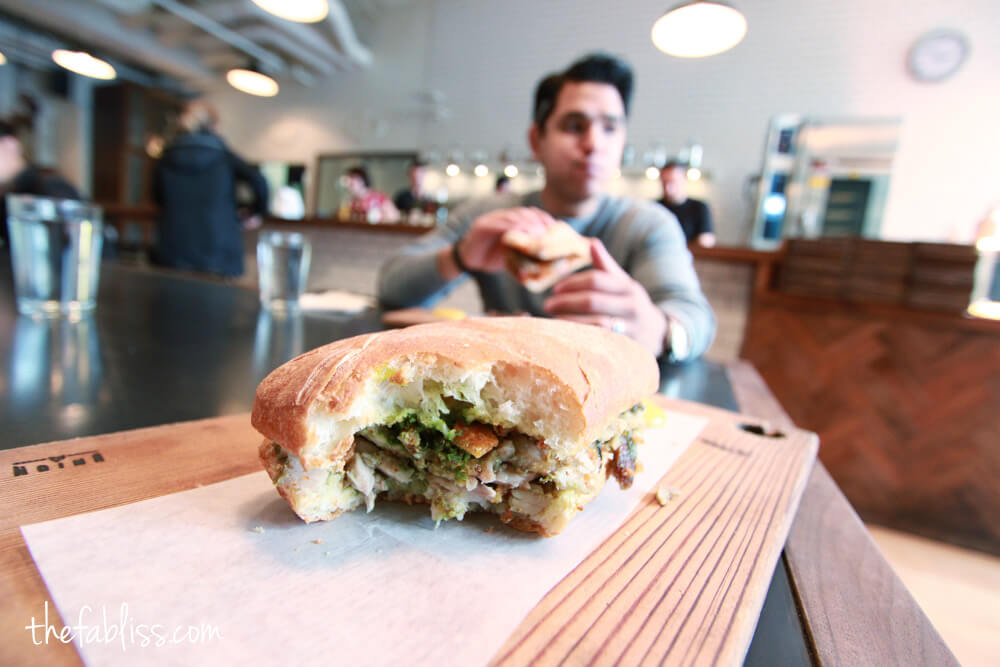 the meatball sandwich was great (mmm meatballs). the best part is that the sandwich did not fall apart or get overly soggy.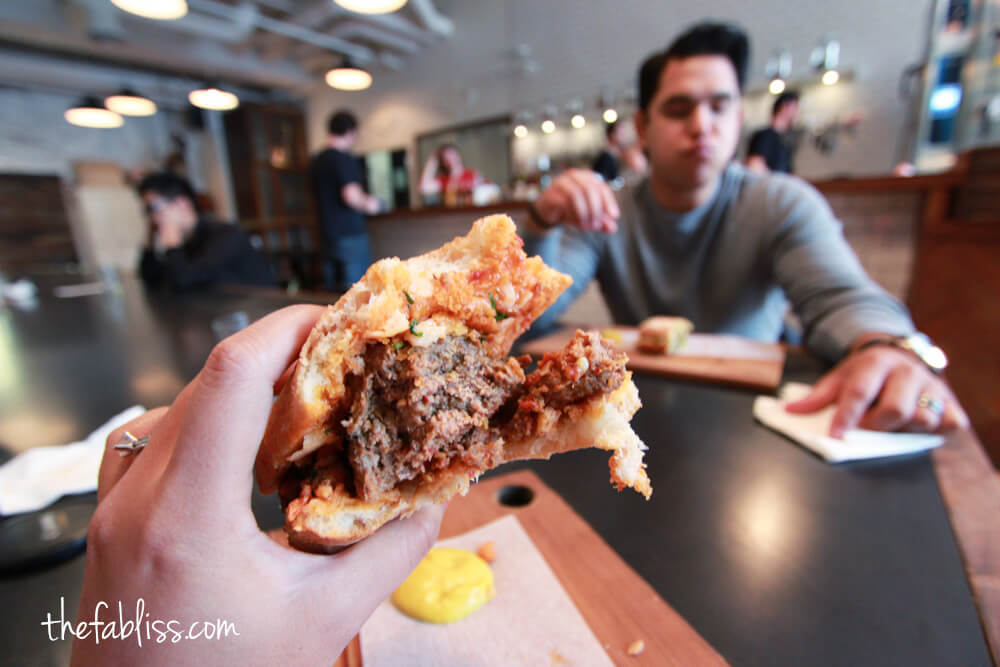 food: good sandwiches! i would definitely recommend this place. simple, solid menu.
ambience: decor is awesome. white subway tiles, wood tables, black accents, high ceiling, lots of natural light. super cute.
overall: if you are looking for a good lunch spot, i would go to meat & bread. the sandwiches are on the smaller side… so make sure you get sides if you are on the hungry side.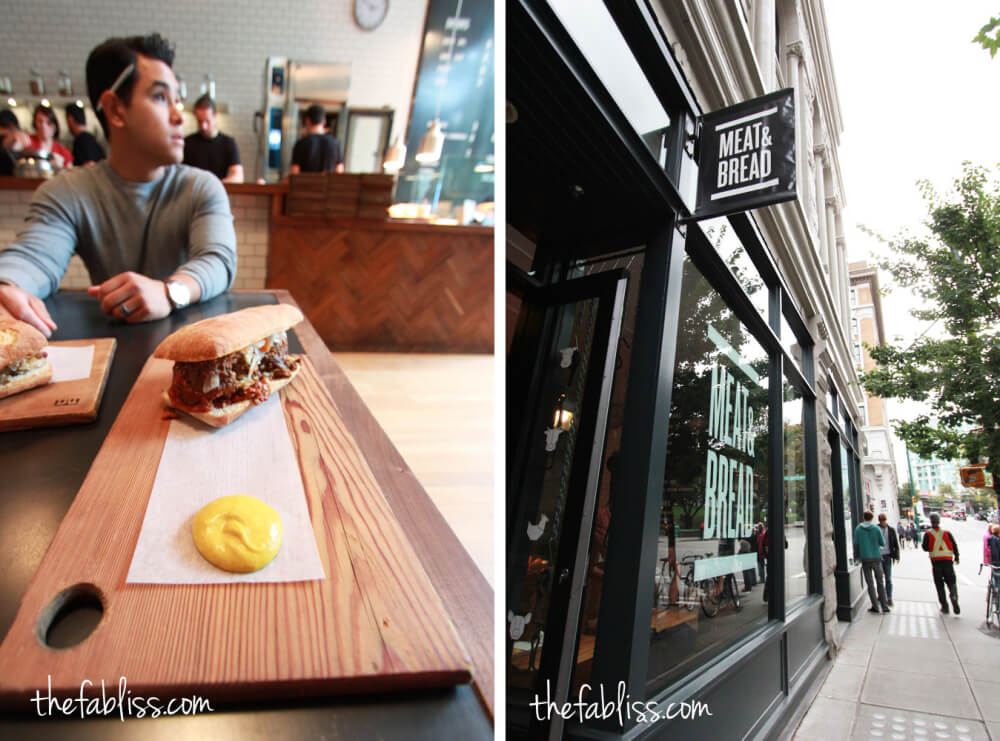 Meat & Bread
370 Cambie St
Vancouver, BC V6B 2N4
Canada