oh mb post, i cannot tell you how long we have waited to try you. so here's the deal. the restaurant is medium in size with a bar and dining room. there are only a few tables designated for reservations and the rest is mostly communal seating for walk-ins. knowing that we would be rolling 9 deep (which sadly later ended up being 6 deep), we made a reservation two months in advanced (overachievers much? yeah, probably) so here is what we ordered (keep in mind that the menu changes regularly):
bacon cheddar buttermilk biscuits w/ maple butter
roasted brussel sprouts
farro, butternut squash, hen of the woods mushroom, parmesan, pepitas, sage
fontina and parmesan mac & cheese
spaghetti squash, yam puree, cider gastrique, pecans, apple chips
steamed mussels, green curry, chinese sausage, coriander rice
thai marinated shrimp ceviche, coconut, cucumber, pineapple, shrimp chips
vietnamese caramel pork jowl, green papaya salad, lime
white oak grilled skirt steak, grilled broccolini, red chimichurri
bbq moroccan lamb belly, harissa caramelized onions, japanese eggplant
pork baby back ribs, korean chili glaze, scallions, thai chili, lime
chicken pot pie
duck meatballs, marinated cucumber, hummus, garlic yogurt, mint
valrhona chocolate & salted caramel tart, vanilla whipped cream
keylime custard, vanilla soft serve, graham cracker, burnt meringue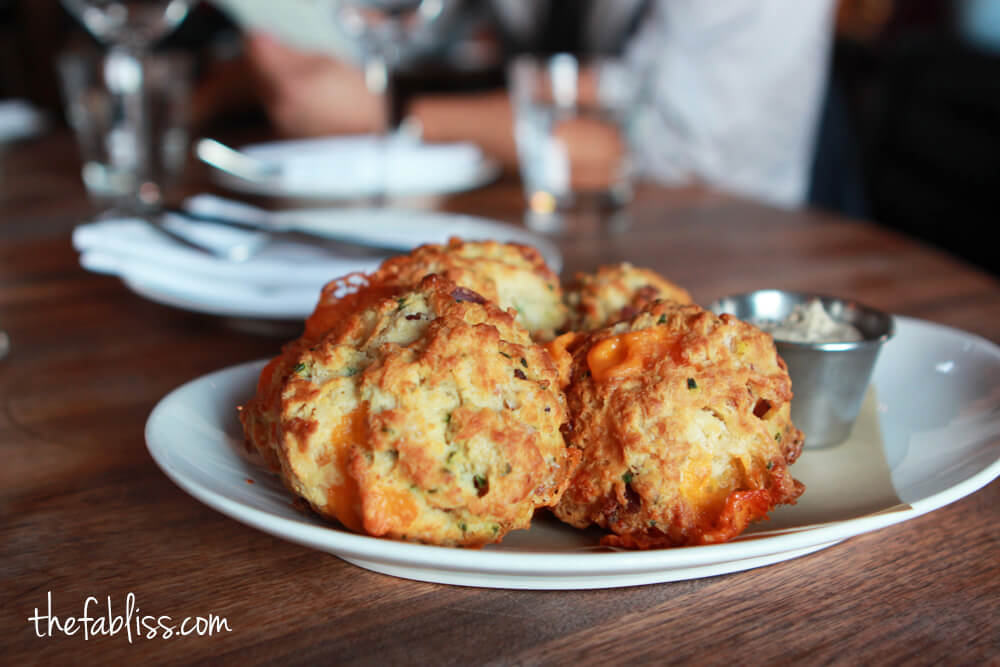 everyone was right! cheddar biscuits were bomb. maple butter…we are believers. ceviche with shrimp chips. never ever thought of this combo but so wonderful! we loved everything about this dish.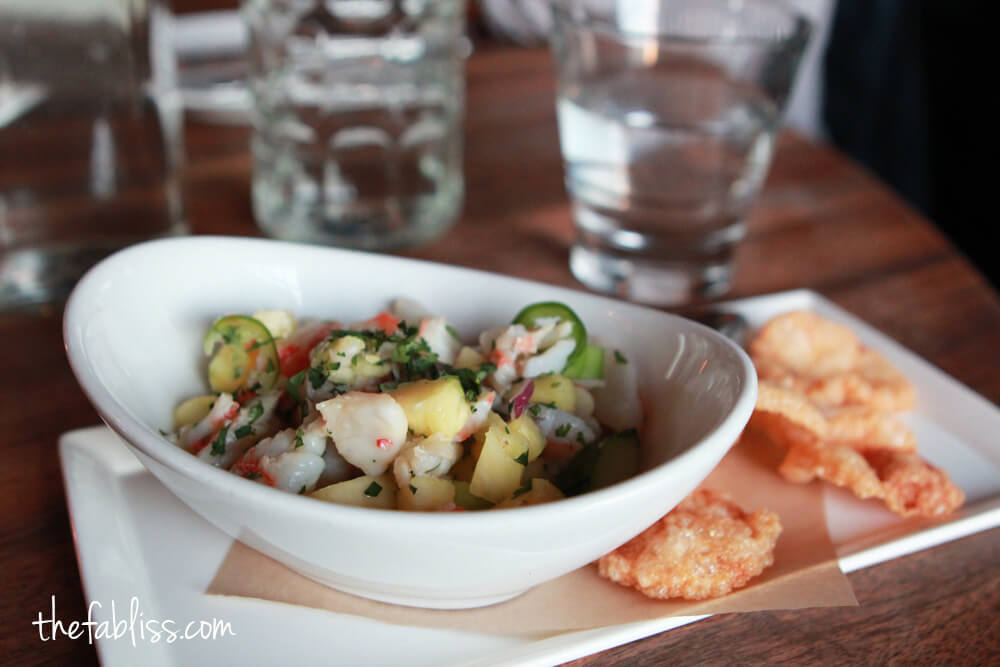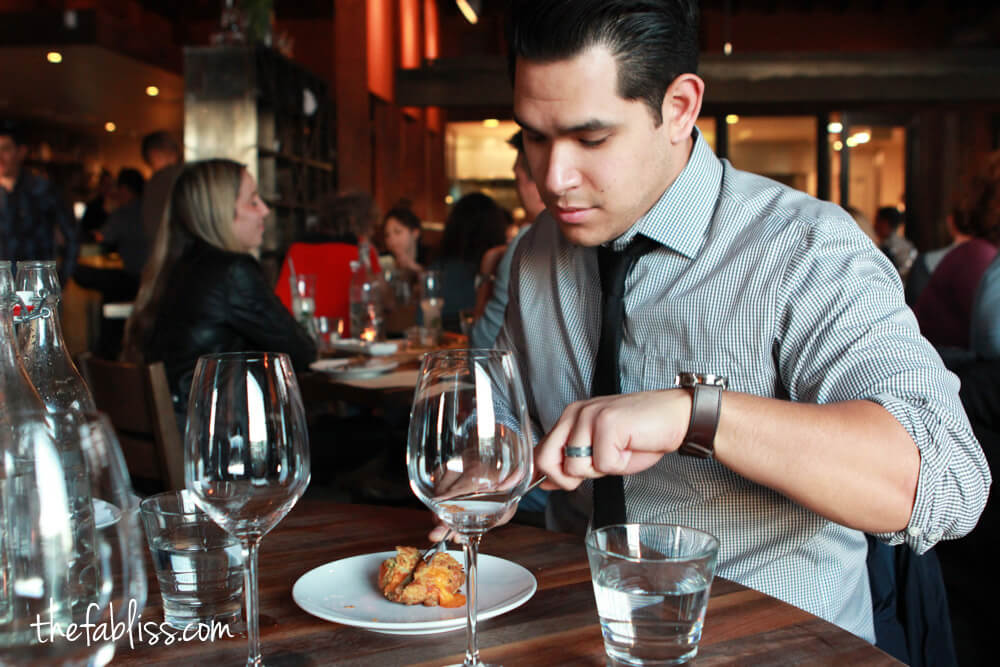 brussel sprouts, you impressed us. a definite must order when you visit. duck meatballs were ok in my opinion.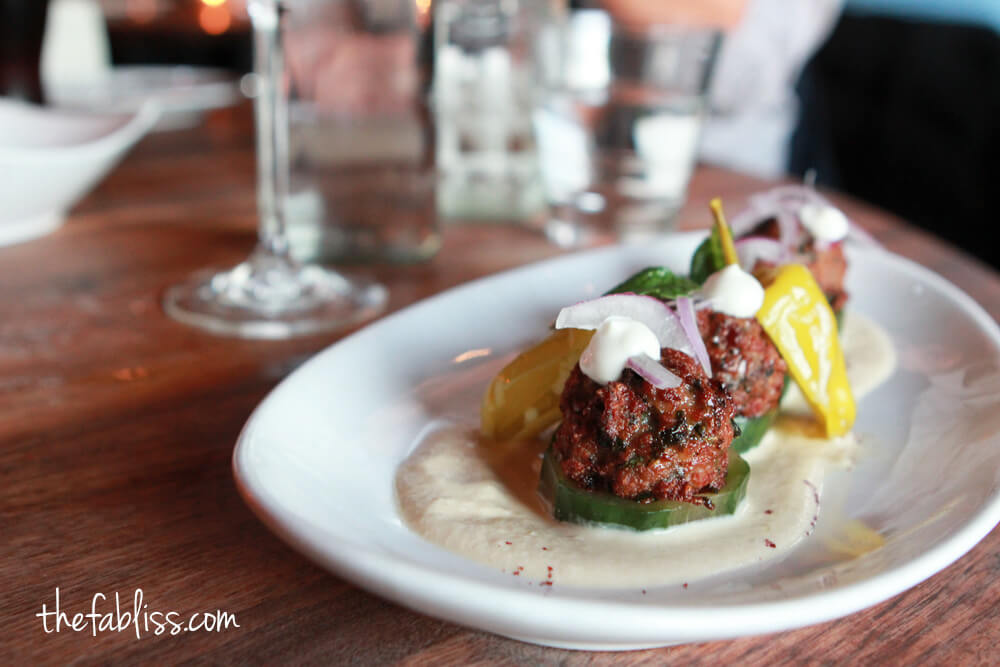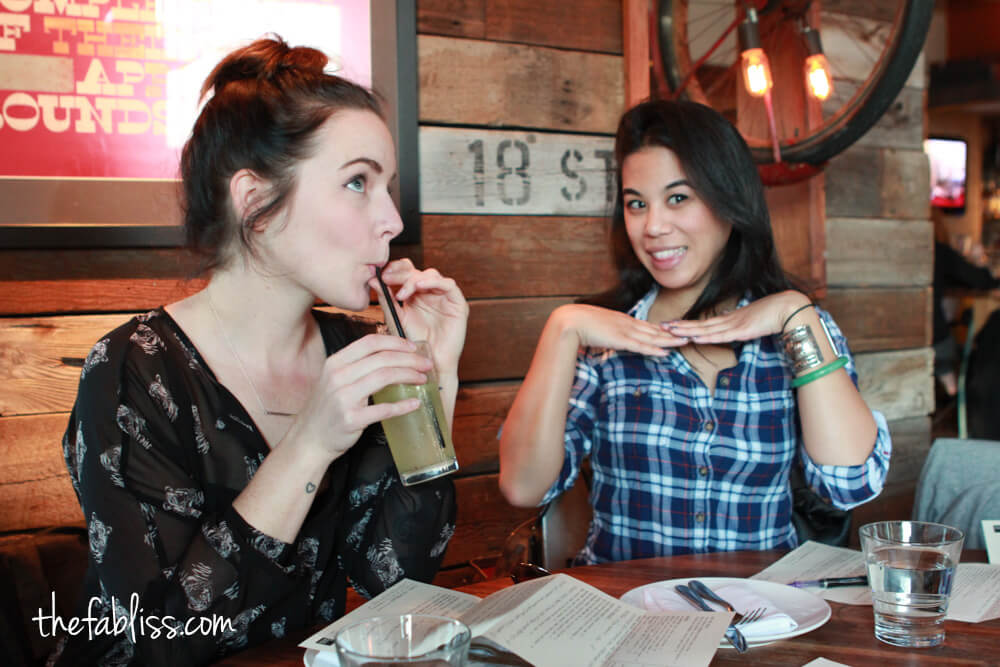 mussels in curry were delicious! ribs were on the salty side.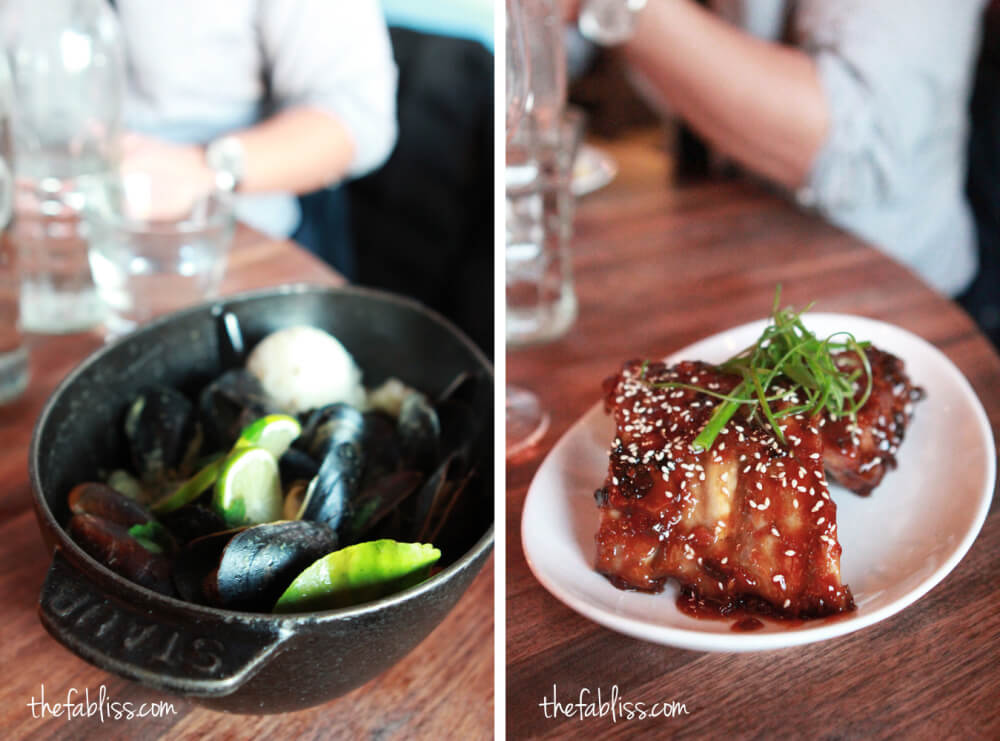 farro and spaghetti squash. general consensus was that both were just ok. i personally did not love this dish. it was on the bland side and on top of that…a little too mushy a texture.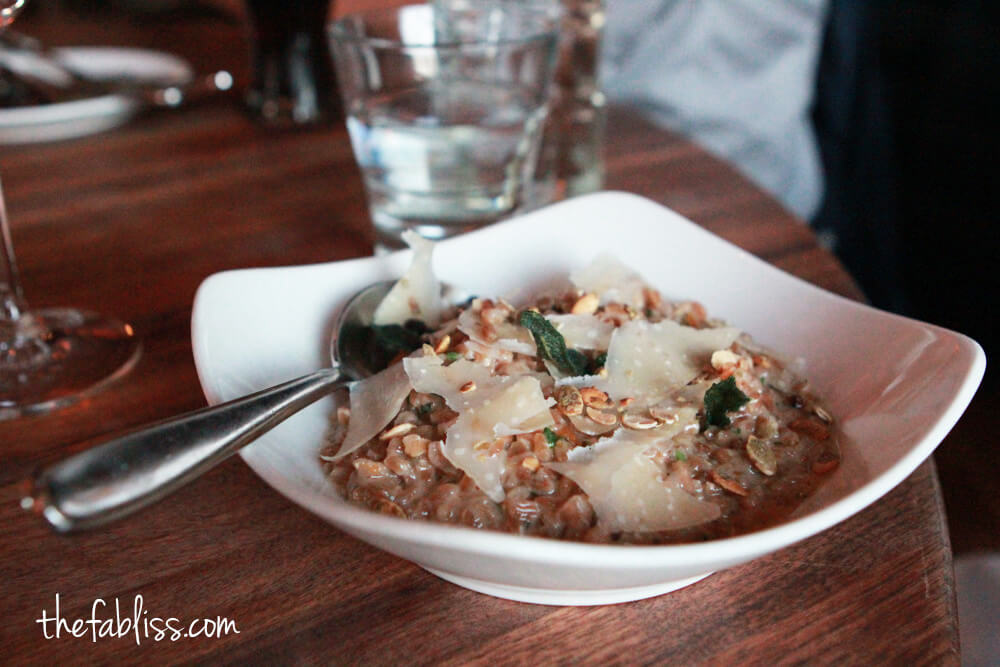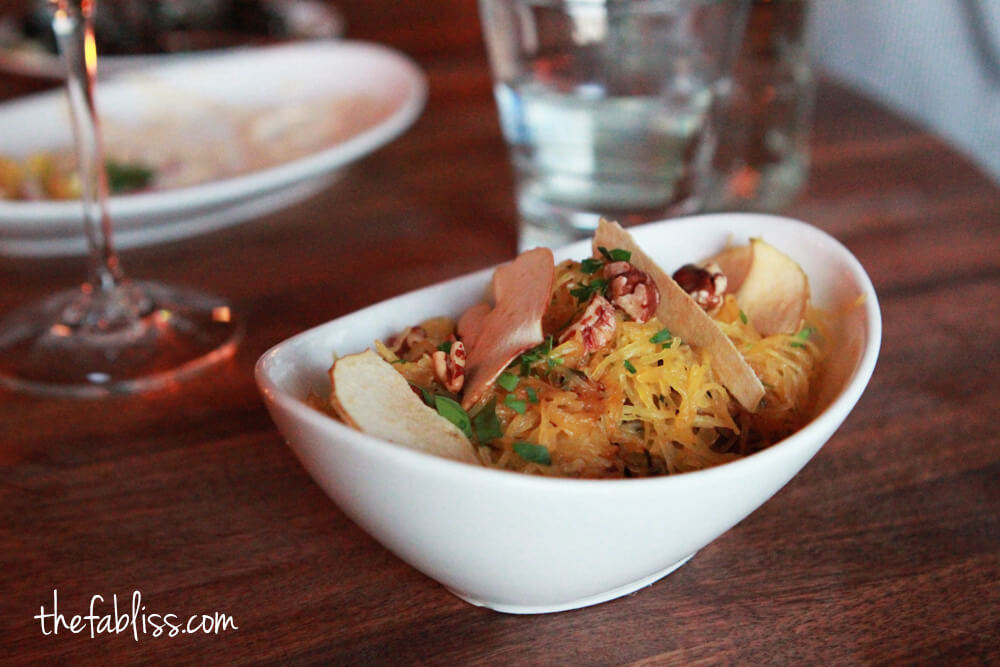 vietnamese caramel pork jowl (pig cheek) over a papaya salad. freaking awesome. we all loved this. great flavor combo.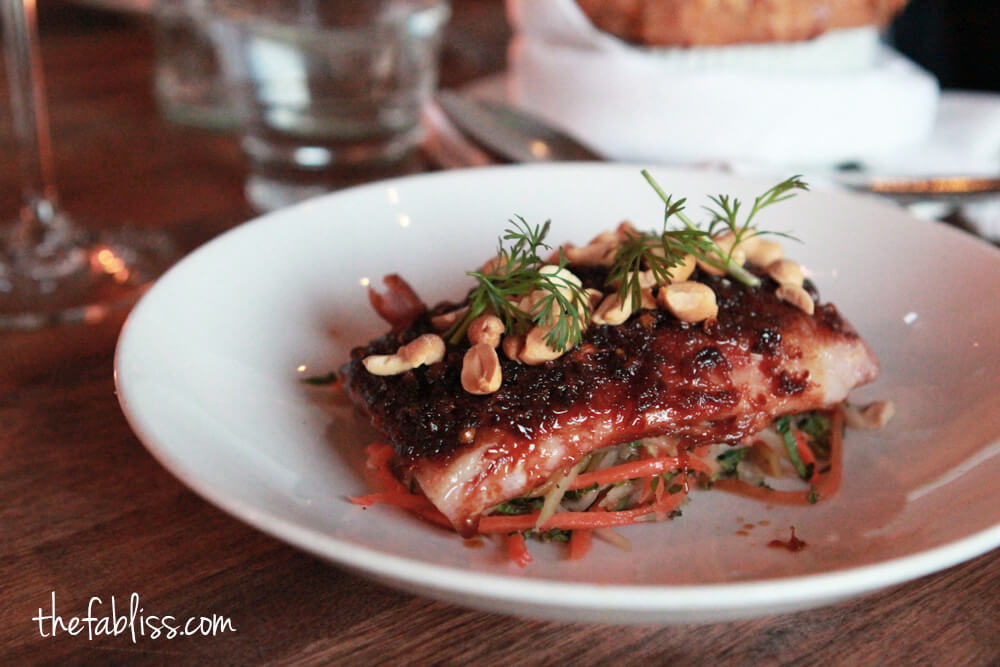 despite having one person in our party who simply just doesnt do pot pies (we know. she's pretty awesome despite it), everyone agreed that it was good but it was just a chicken pot pie. i personally really enjoyed it, especially the crust. this picture does not do it justice. its pretty gigantic.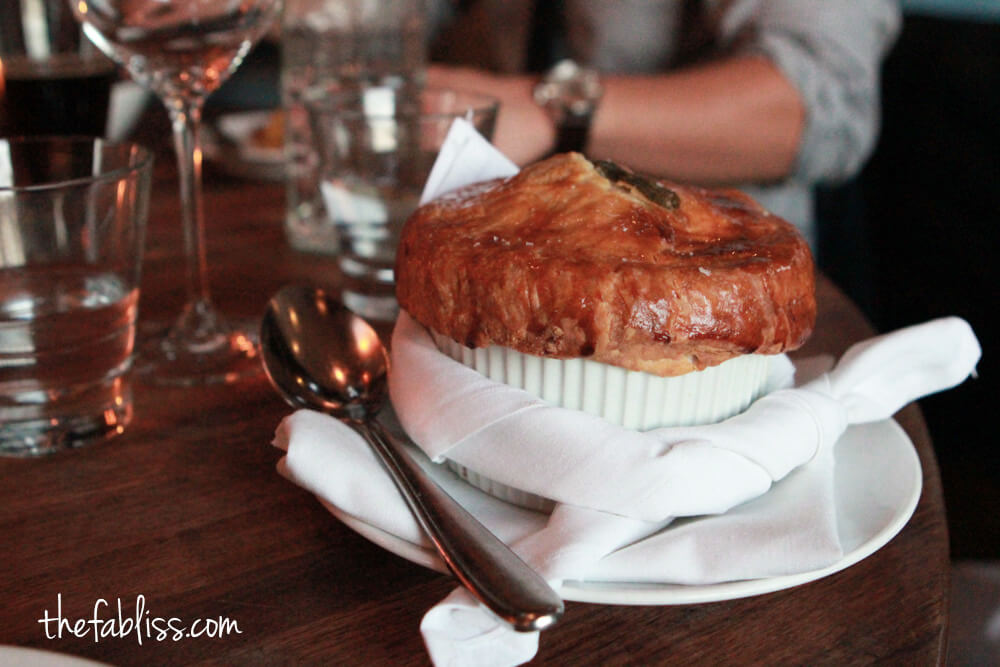 we were a fan of the mac & cheese. dont expect to have your mind blown. its just creamy goodness that was a nice combo with everything else we ate.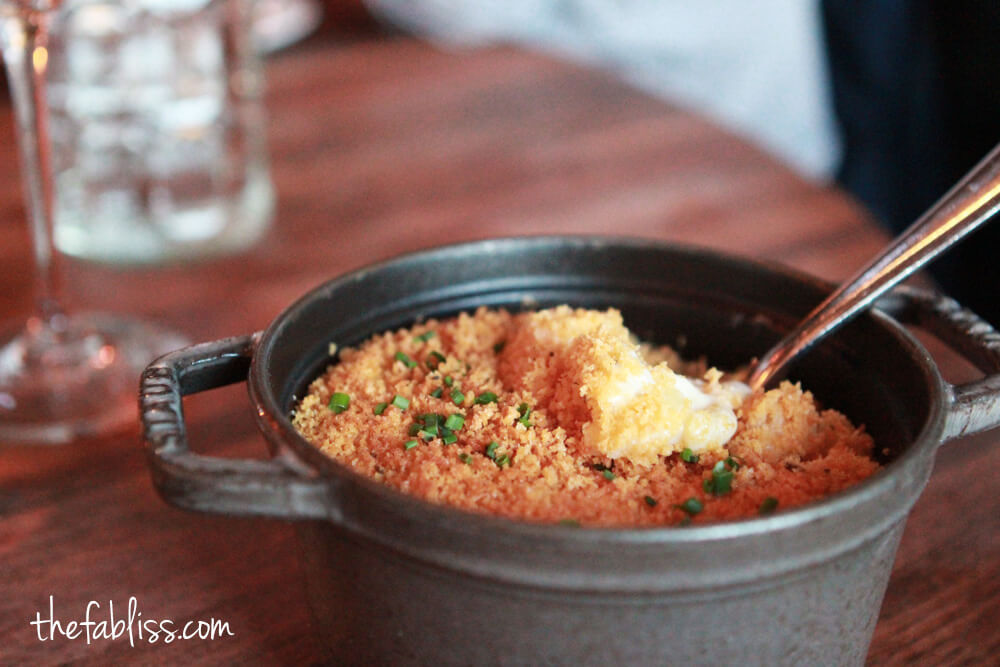 lamb belly. no one liked this one. it was extremely salty.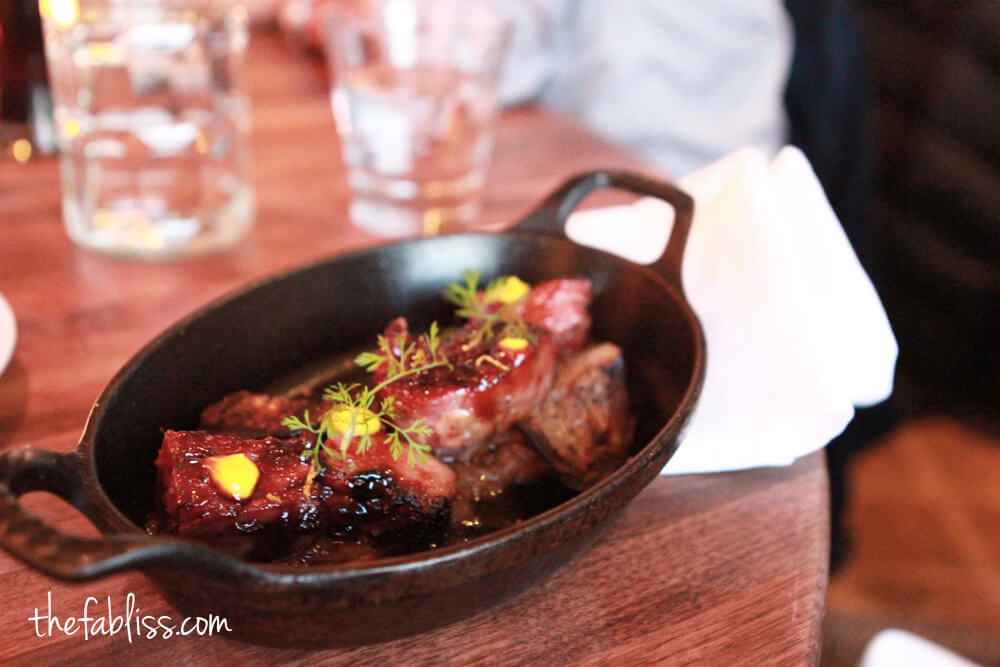 this is the skirt steak with broccolini, topped with a red chimichurri. steak was very tender. the kicker is the chimichurri since its a little spicy. kyle loved this one.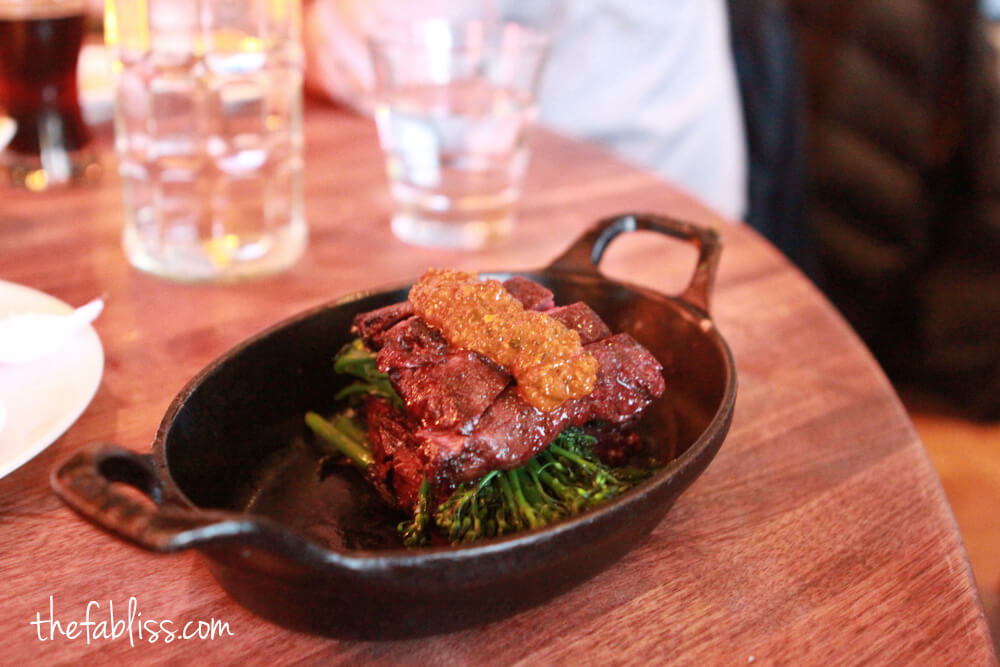 because our dessert came after the sun set, i dont have a single picture of any of it! we all shared the chocolate tart and the keylime custard. i can only (personally) speak for the keylime custard since i dont eat chocolate. it was pretty extraordinary! definitely my top 10 desserts! please make sure you order this! from the rest of the group, the tart was pretty awesome too.
ambiance: love the space, theme (think urban postal). near the beach (not on the beach). nice kitchen that you can see through glass walls. ps. your menu comes in an envelope!
service: our res was at 5pm (sunsets 5:40pm). i'm pretty annoying with my giant camera at restaurants but everyone at mb post was amazing and tried their best to get as many dishes out to me by the time the sun fully set. awesome, huh? i thank you, mb post.
parking: we didnt have a hard time finding a metered spot.
conclusion: two hours later, $336 spent, uncomfortably expanded bellies…all worth it. we were pretty happy with our food adventure. mb post, i will be back. maybe next time, i will get 2 keylime custards for myself!
enjoy your weekend!
Manhattan Beach Post
1142 Manhattan Avenue
Manhattan Beach, CA 90266