guisados caught our eye since it has been featured on a few la "best" lists (you know how we love lists). good thing two locations are popping up (echo park location opened earlier this year and we are still waiting for the downtown location to open up). so here is the rundown: chalkboard menu. you order, find your seat and wait for your name to be called. first timer? order the taco sampler (6 tacos)!
we did not do the sampler. instead we ordered 8 tacos and two drinks. (we were pretty much trying to order every taco on the menu) this was plenty of food for two people. i repeat. plenty.
steak picado – spicy. just ok.
bisteak en salsa roja – also spicy! so much better than the steak picado! so much more flavor.
tinga (chicken) – this was ok. not the hugest fan of this one.
mole poblano (chicken) – mole was good. full flavor. fyi – mole isn't too strong.
cochinita (pork) – we ordered this because it was the popular one. kyle was a fan. it has picked onion on top.
pescado – the fish taco was our favorite. packed with flavor. delicious.
camarones – shrimp taco was great. it's the sauce, man. the sauce.
chuleta en chile verde – this was ok.
for drinks, we got the cantaloupe fresca and horchata. the cantaloupe was amazing!! very refreshing and exactly what you want after you down a ton of tacos. the horchata was also good. very cinnamony (just keep mixing). each taco was $2.50-2.75. not the cheapest but our total of $27.80 was not bad.
this is the mole taco. delicious! great flavor.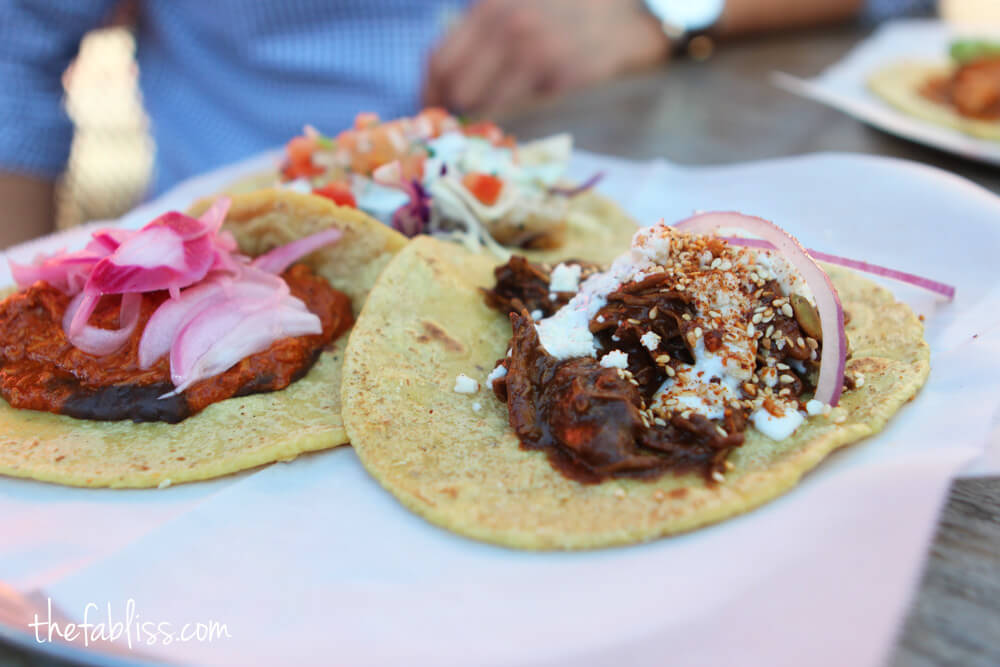 cochinita taco (pork). this is the popular one. full of flavor. kyle was a fan since it was spicy!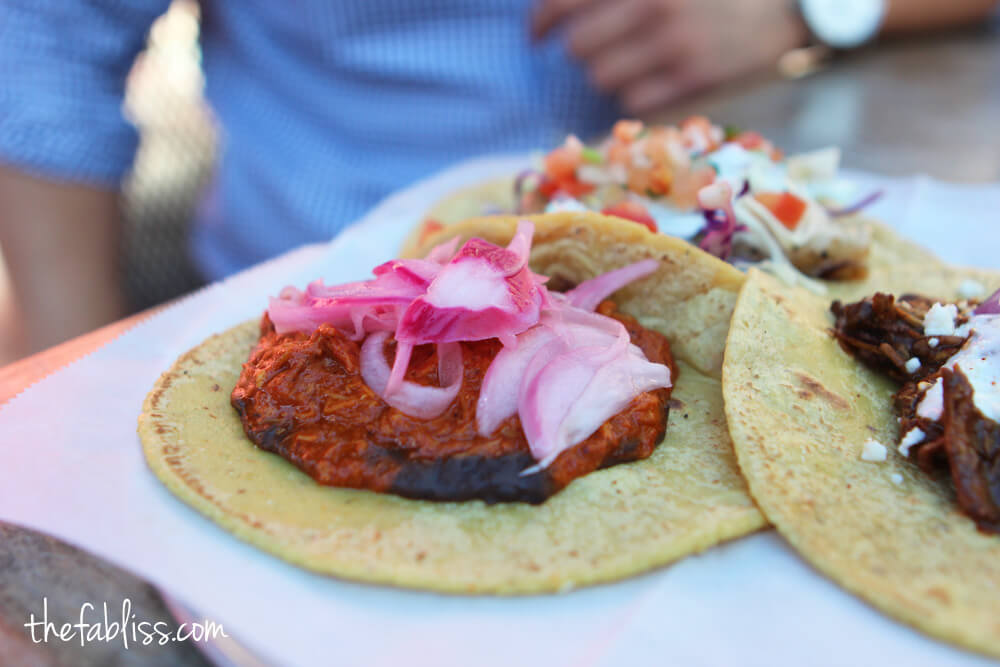 fish taco was a definite winner!! our favorite. one thing to note is that the tortilla is very good and on the thicker side so that the taco stays in tact. trust me, you want this since most of these tacos are on the saucy side.
chuleta en chile verde. this one was just ok. nothing mind-blowing. surprisingly not too much flavor on this one.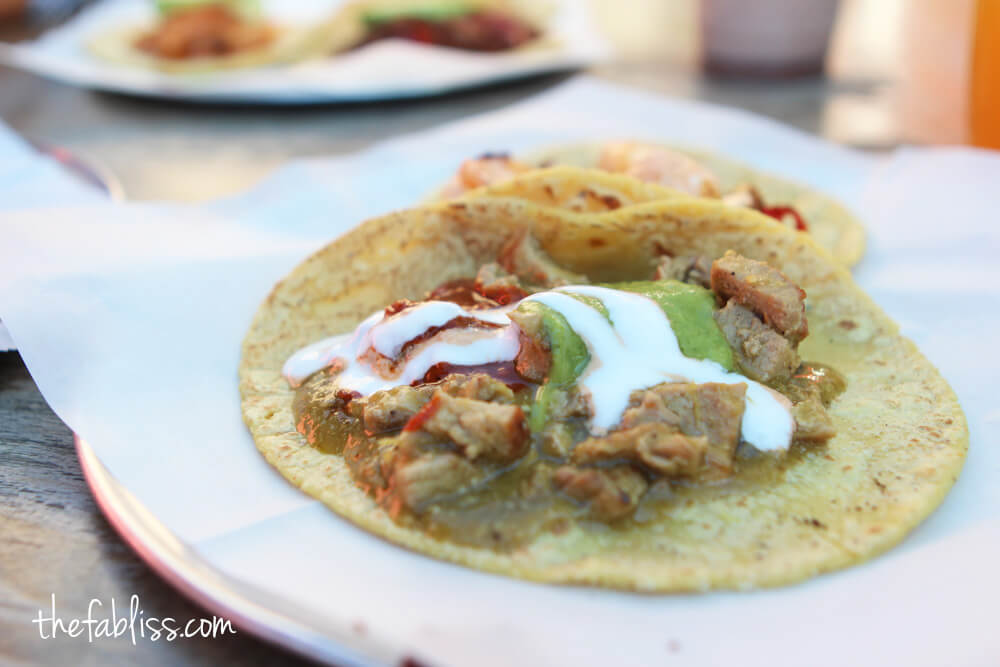 the shrimp taco was good! presentation is awesome, right?!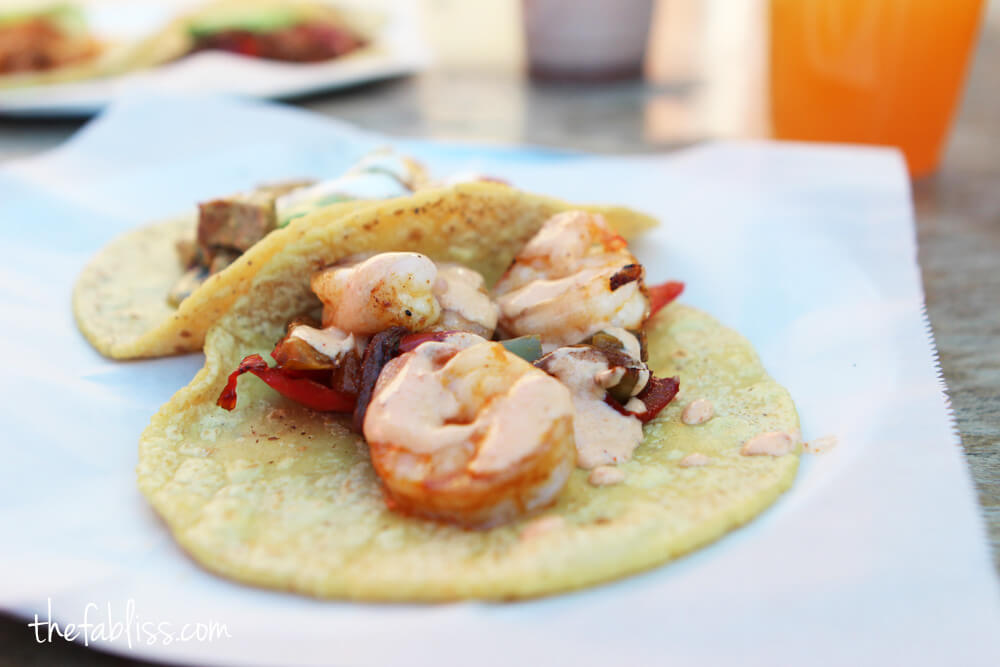 this is the bisteak en salsa roja. this was hella spicy. lots of flavor.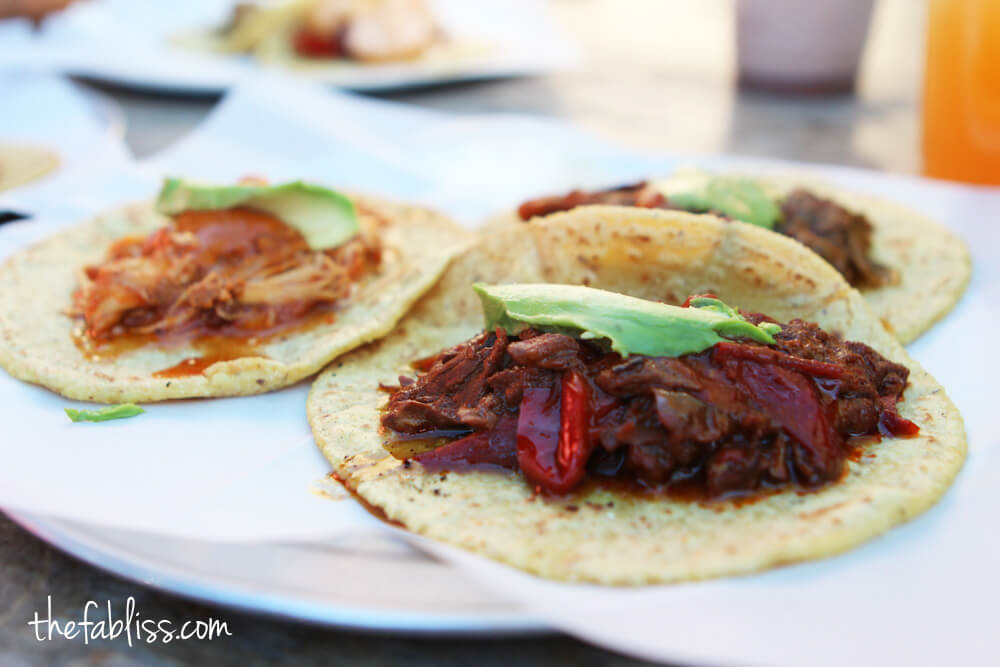 this is the tinga taco (chicken). we thought this was ok. probably would not get this again.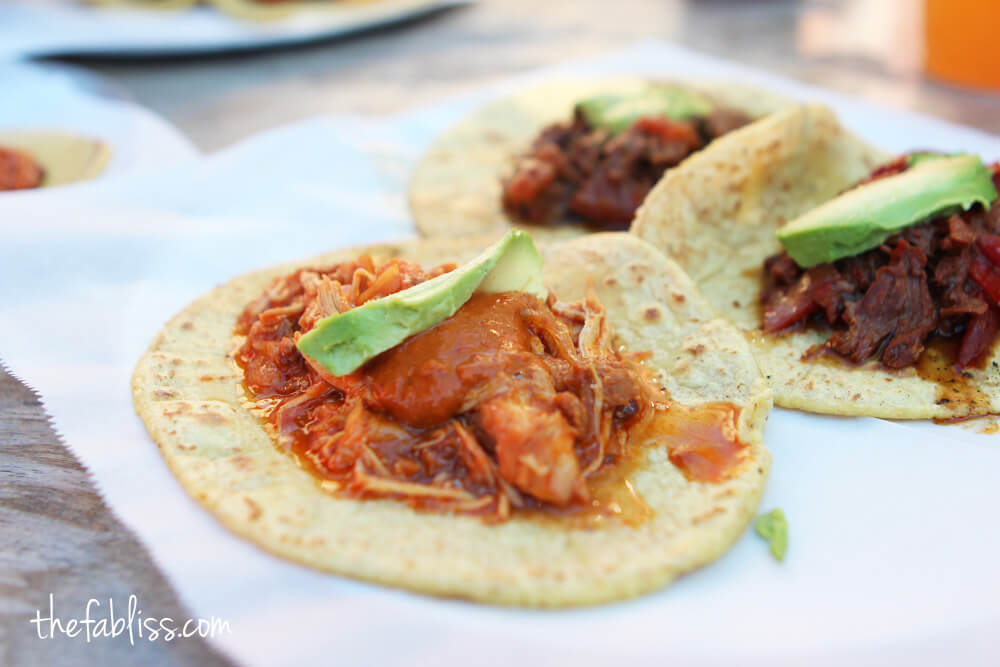 steak picado taco was ok. it's spicy. that's about it.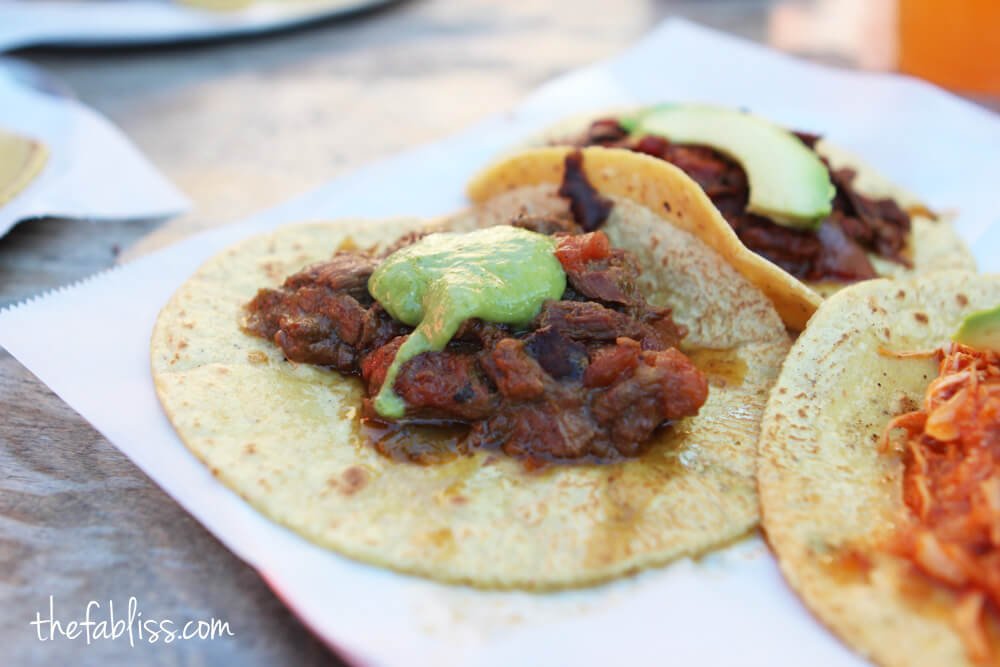 parking: there is a tiny parking lot. i would not rely on getting a spot in there. it is so small, that it would be uncomfortable trying to get out of there after you do find a spot. my suggestion is street parking. we didn't have any issues here.
ambience: this is a very small taco joint. the ordering area is extremely small. there is a choice to eat indoors or outdoors. it's la, you always want to eat outdoors. cute patio area.
service: fast. they are just churning out tons of tacos. no time to chit chat.
overall: tacos are delicious! our favorite is the fish taco for sure. notable seconds are the chicken mole, the bisteak en salsa roja, and the camarones (shrimp) taco. oh! and don't forget the cantaloupe fresca! so good! 8 tacos, two drinks, two people… very satisfying. we would come back here and order a ton of the fish tacos!
Guisados
1261 W Sunset Blvd
Los Angeles, CA 90026
Neighborhood: Echo Park
Category: Mexican, Tacos