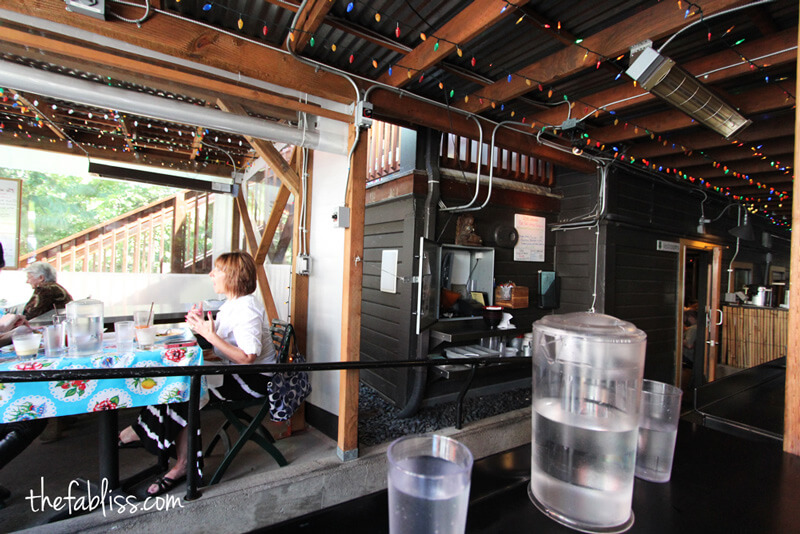 what was our first stop after landing in portland? pok pok! everyone raves about pok pok (my cousin included) so we just had to see what all the fuss is about.
it sits on division street, a really, really cute street/area that is definitely up and coming. so… it looks like an unassuming hut. (it made me miss thailand) if you really can't find the hut… just look for a large crowd of people waiting to eat here.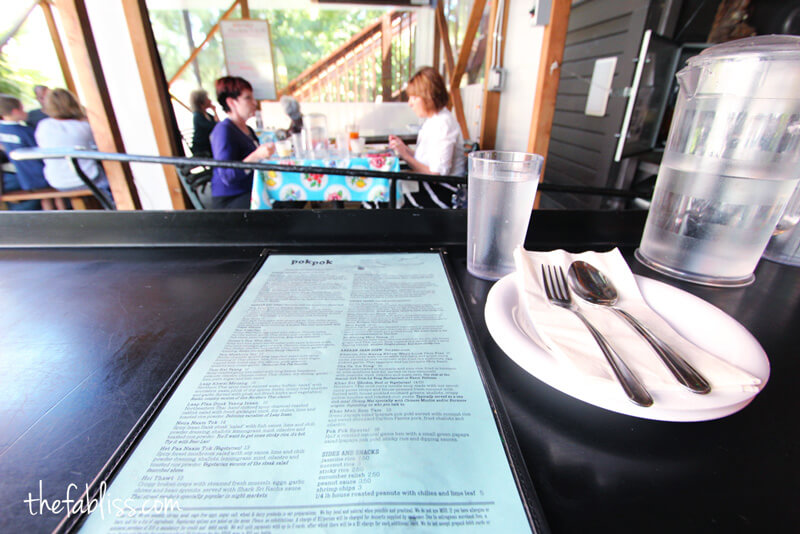 luckily, we came here on a thursday afternoon (off-peak time). we didn't have to wait because we just took the counter seats. score! to be honest, we lucked out our whole trip and didn't have to make any reservations in advance (i.e. salt & straw, ava gene, andina, tasty & adler). good timing?
what we ordered:
khao soi with chicken ($14.50)
spicy wings ($14.50)
neua naam tok ($14) – spicy isaan flank steak salad with fish sauce, lime and chili powder dressing, shallots, lemongrass, mint, cilantro.
sticky rice ($2.50) – it was recommended with the steak salad.
mango alexander ($9.50)
tam whiskey sour ($9.50)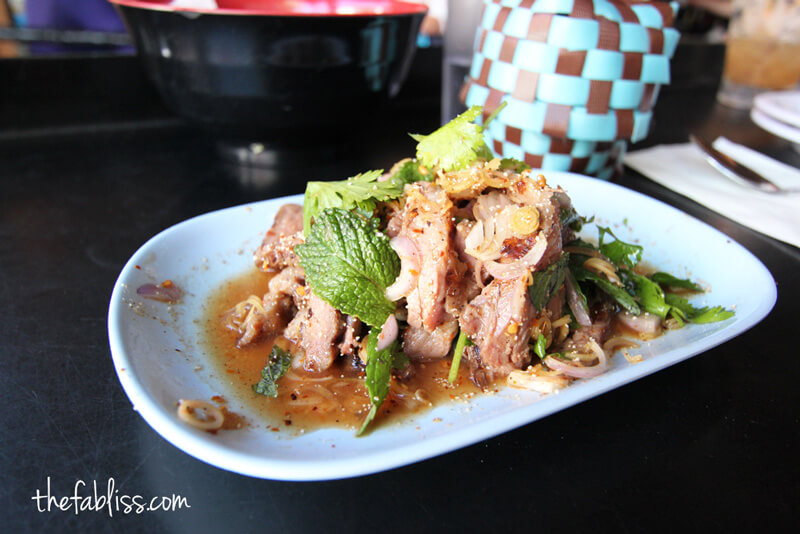 the steak salad with sticky rice was out of this world! the dish itself has familiar tastes but with a little twist. very well done in our opinion. also, the restaurant recommends ordering sticky rice with this. listen to them. the steak salad is salty and is just better with the sticky rice. one of our favorite dishes in portland.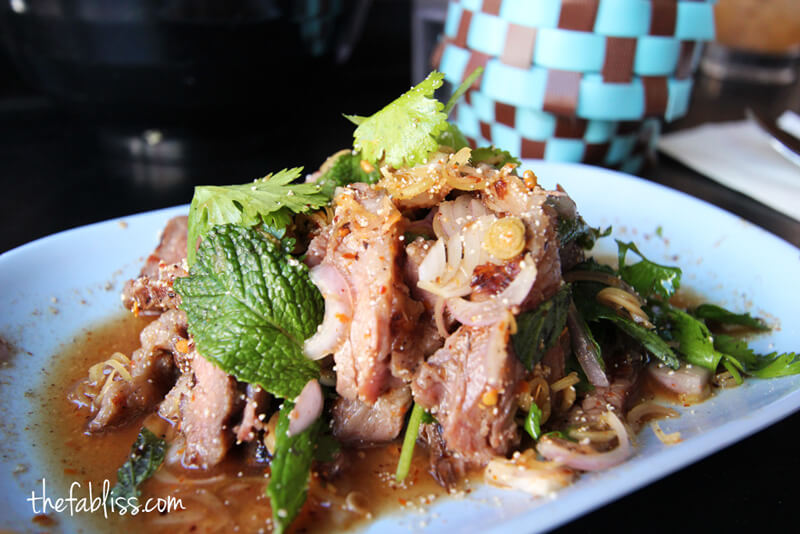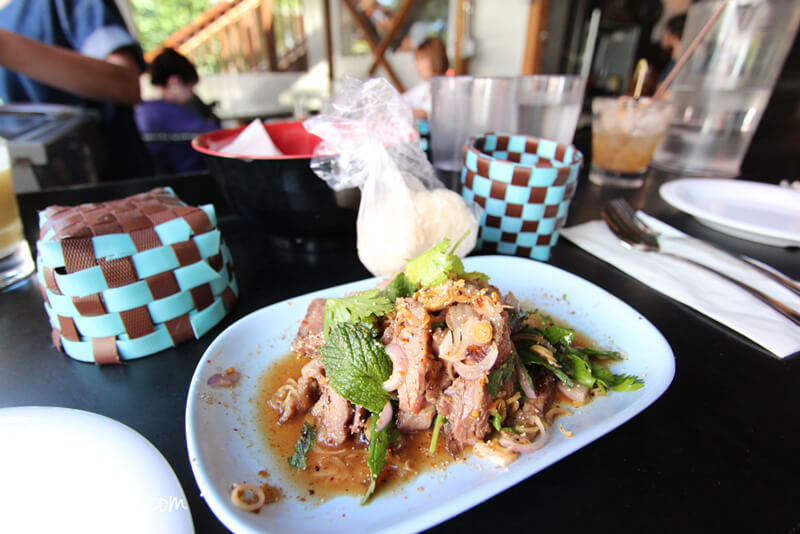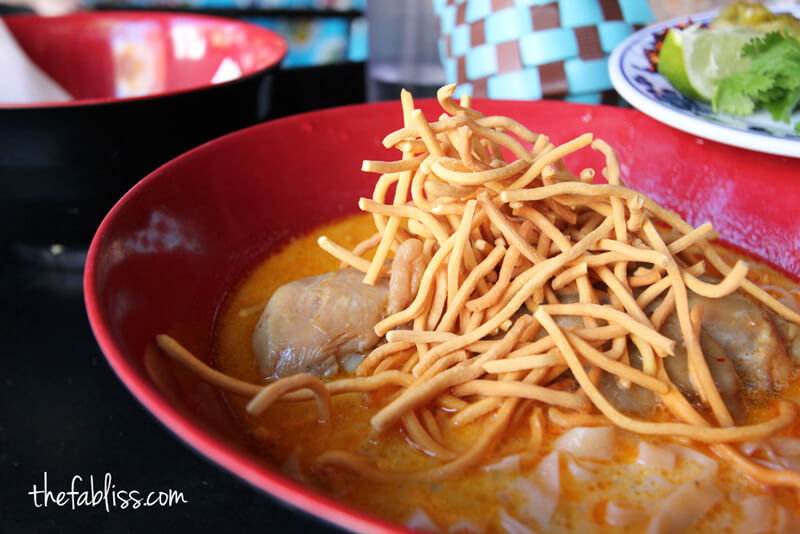 the khao soi was just okay. a little disappointing but it was our fault. we should've known when the waitress did not name it as one of her favorites. the curry itself was on the watery side with little taste. due to the watery consistency, it didn't stick to the noodles or the chicken leaving them bland.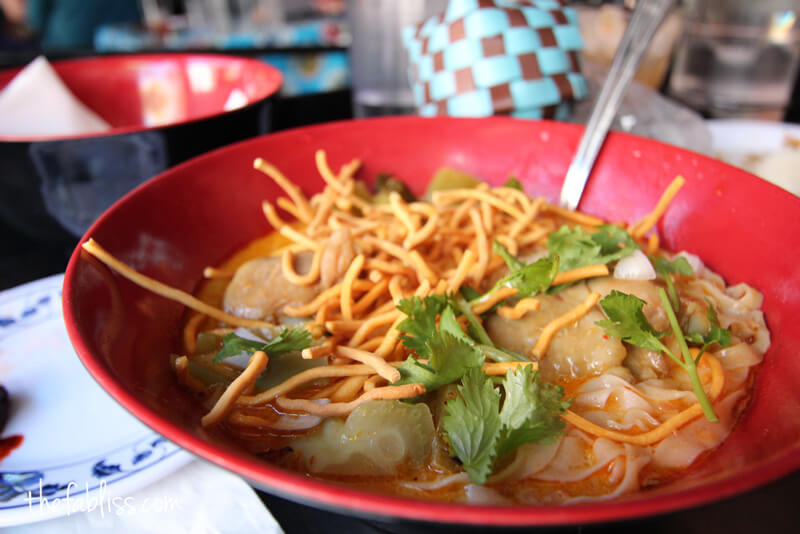 the drinks are okay. not my favorite and on the expensive side. the mango alexander looked like egg nog to me. i honestly tried to get over it's appearance but just couldn't do it. kyle liked the whiskey sour but that was about it.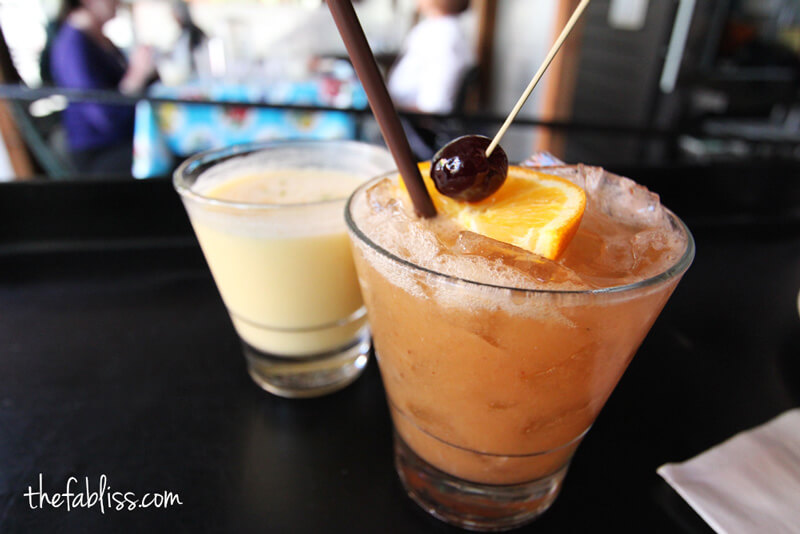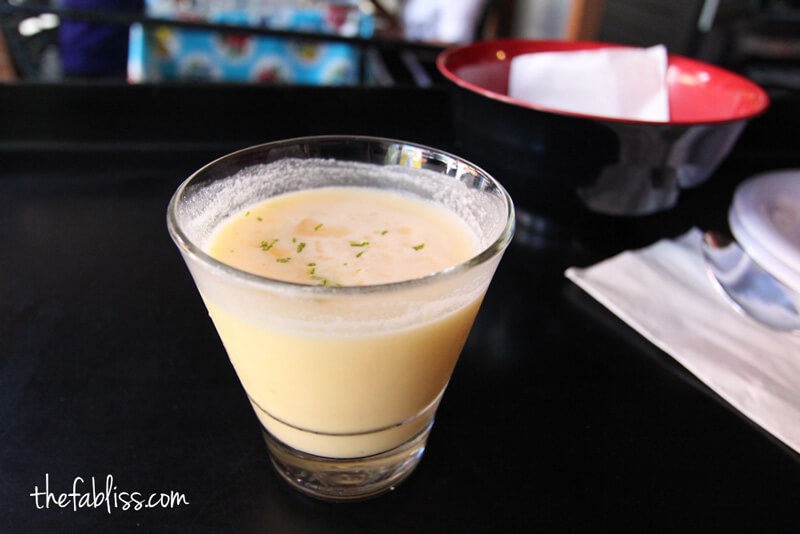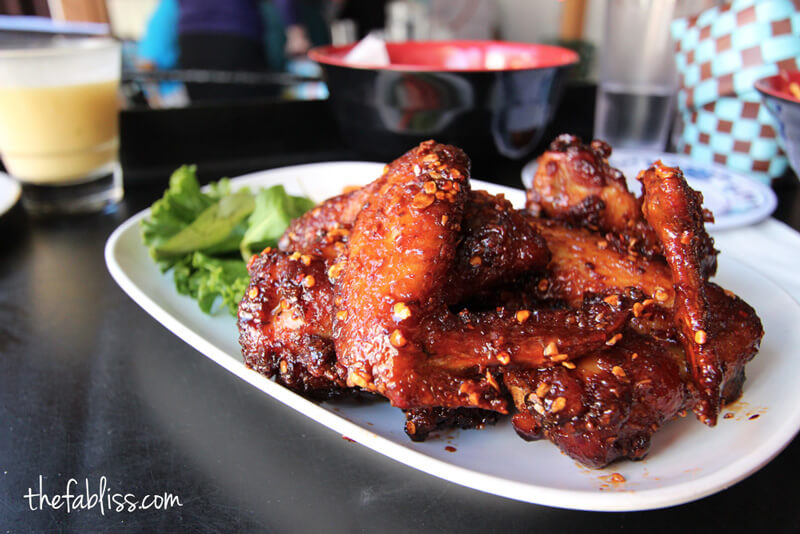 spicy wings are also delicious! perfectly crispy with punch-in-your-face flavor. people are crazy about these and we understand why. for those folks in la who know about ob bear in ktown… think about those chicken wings. very comparable. for those in la who aren't familiar with ob bear…get yourself a korean friend and head over to ob bear for the best wings of our life. #truth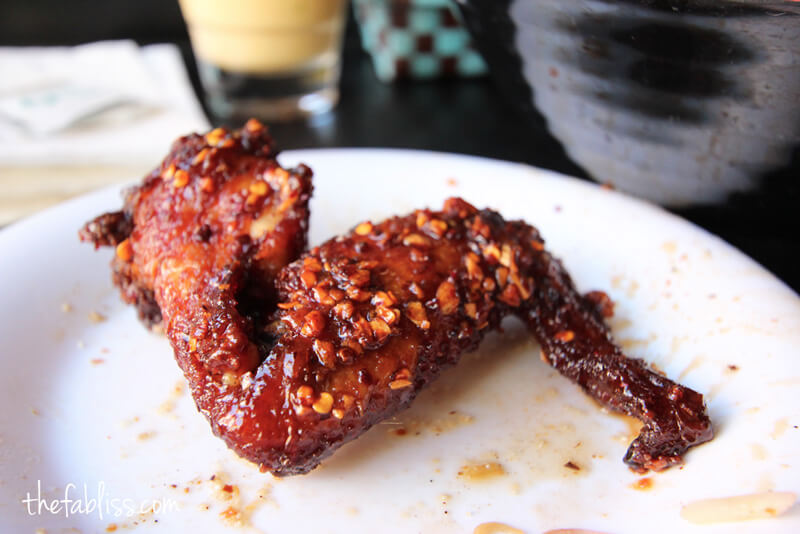 food: this is the type of place that you just have to know what to order and you will love it. yes, the khao soi was unimpressive but the awesomeness of the steak salad and spicy wings definitely make up for that! these two dishes make pok pok one of our favorite meals in portland.
service: we loved the hostess and our waitress. very helpful and energetic. we regret not going with the boar collar recommendation. shame on us. there are so many more items on the menu that i would like to try! next time!
ambience: very, very casual. reminds me of a hut but i know i am way off with my description. wood beams and wooden tables. there are some tables (with bench seats) that will fit 6-8 people but i really wouldn't roll any deeper than that.
parking: we found parking in a nearby neighborhood for free. no biggie.
overall: despite this being one of the more expensive meals in portland, i would not hesitate to recommend this to anyone visiting portland.
Pok Pok
3226 SE Division St
Portland, OR 97202