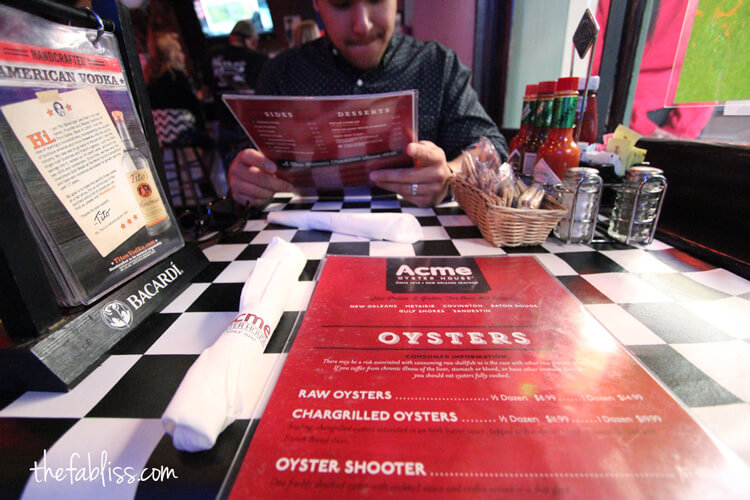 oh, acme. we were going to pass you up since you seemed like such a tourist trap. a) you are right off of bourbon street in the french quarter. b) there is always a line outside your establishment. c) you have thousands and thousands of fans.
we strategically planned our eating adventure to hit this place when it first opened its doors (the websites say it opens at 11am but we strolled in well before that… 10am maybe?) yep. oysters for breakfast… we've done worse.
we decided to order:
chargrilled oysters (full dozen) $19.99. this comes with a side. we chose gumbo.
side of jambalaya $3.99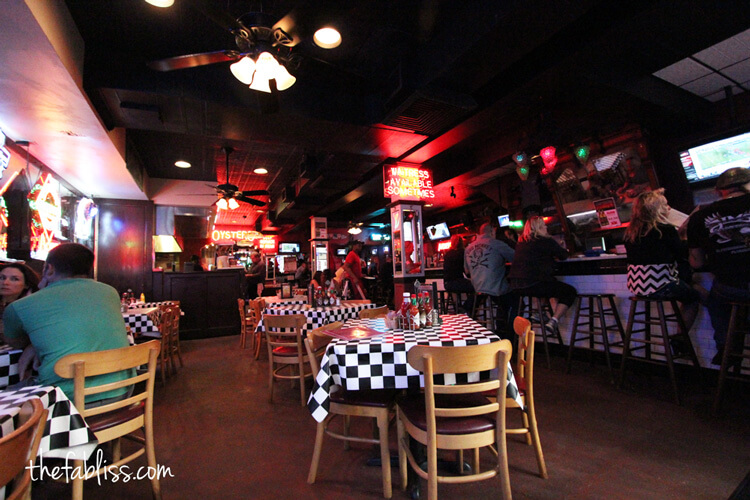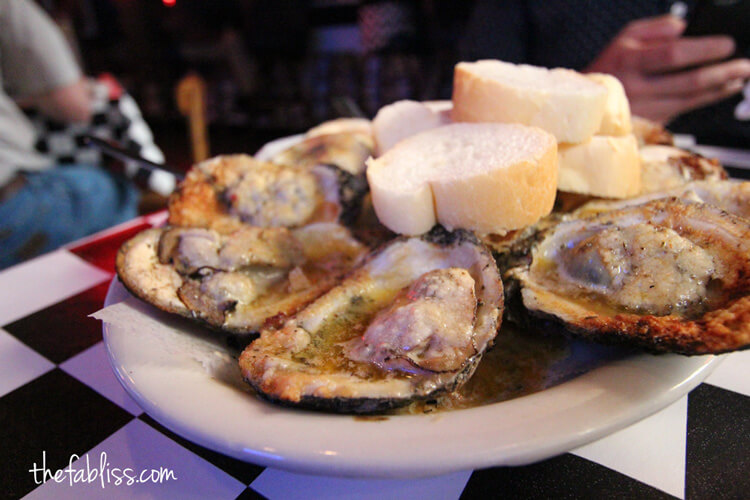 the oysters. no, we didn't do the raw ones. just because we felt like we could get raw oysters anywhere. (you probably disagree) what we did want to try were the chargrilled oysters. we wanted to know what the hype was all about!
they come out hot. as in you should wait a sec before diving in. they are pretty special. i have no idea what makes them so delicious… there is no description on their menu! the only thing i can offer is that there is lots of butter, white wine and cheese.
since this kyle's favorite meal in nola, we came back here a second time (i know! unheard of when one is traveling) to eat it again!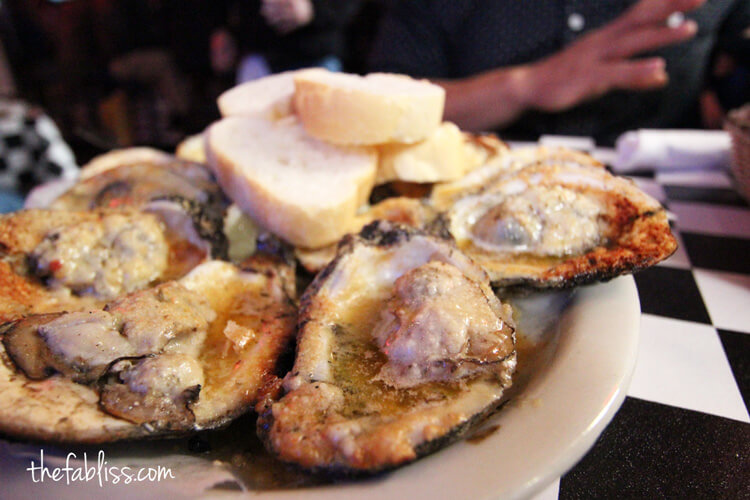 great, great jambalaya. bold flavor and not soggy. we were fans.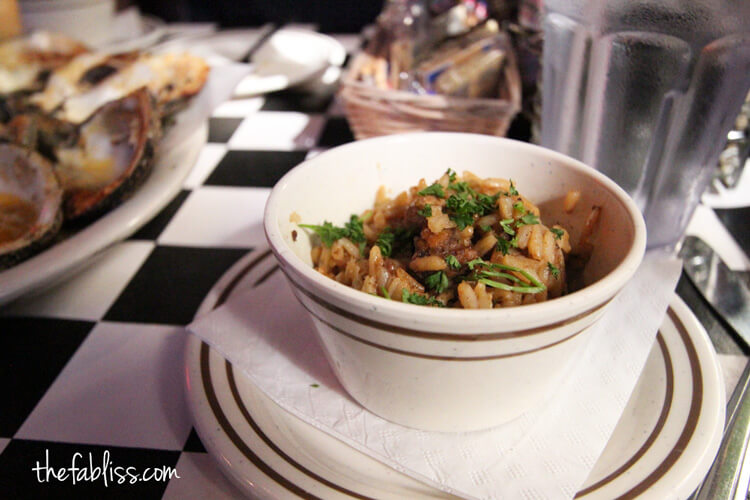 the gumbo was good but we liked the jambalaya more.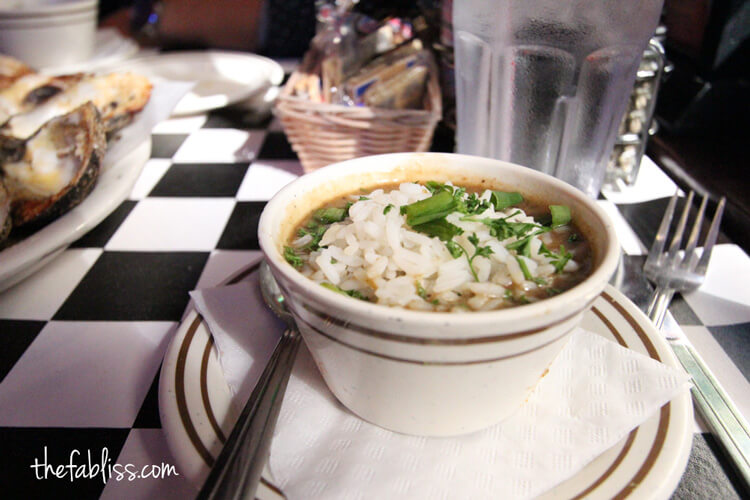 food: delicious! there is a reason why this place has been around for 100 years… their gem–chargrilled oysters.
service: quick. wouldn't say we received the best service but they are trying to churn people outta here so it is understandable.
ambience: this place is a lot bigger than i anticipated. picnic-like looking tables. casual setting with an oyster bar. we would have loved to be seated at the oyster bar but were unable to secure seats during either visit.
overall: we loved our meal here. i would recommend coming early in the morning to try this place. otherwise, you will be dealing with long lines that never seem to die down… even at 2 in the morning.
Acme Oyster House
724 Iberville St
New Orleans, LA 70130