we heard that the shrimp poboy here was out of this world. we made sure we tried this bad boy during our trip.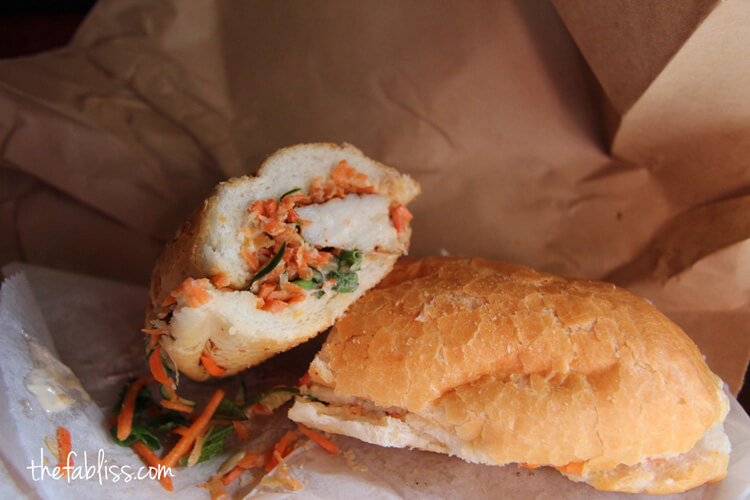 verdict: we thought it was just ok. since everyone was saying that this sandwich was freaking amazing, we were expecting some sort of flavor explosion (nope) and amazing bread (not really). the sandwich came with 3 jumbo shrimp, which we thought were rather bland. the bread was meh. not soft (like fresh bread) but not crunchy either (like a toasted baguette). if anything, it was kind of reminded me of stale baguette? ouch. for $15 a sandwich (shrimp poboy based on market price), we find this pretty expensive. call us crazy but we have had better. way better.
ambience: killer poboys is tucked in the back of the erin rose bar (yep, where you get the frozen irish coffee). super dark. grungy looking. two high tables (we took our sandwiches to go).
service: just ok. don't expect a happy, friendly conversation. they are busy making your sandwich (which takes them awhile).
overall: we really wanted to love this place but thought the sandwiches were just okay. nothing mindblowing. with that said, we understand why many people do (our friend mark is a huge fan). this place could've been such a gem. i) location behind a bar…hole in the wall (literally). ii) small, focused menu. iii) twist on a classic (banh mi) too bad we didn't fall in love.
tip: bring yo cash. this place will not accept cards.
Killer Poboys
811 Conti St
New Orleans, LA 70112