one of my favorite things during our new orleans trip was this little frozen irish coffee from erin rose (pretty much a dive bar)! yep. favorite.
it is pretty magical.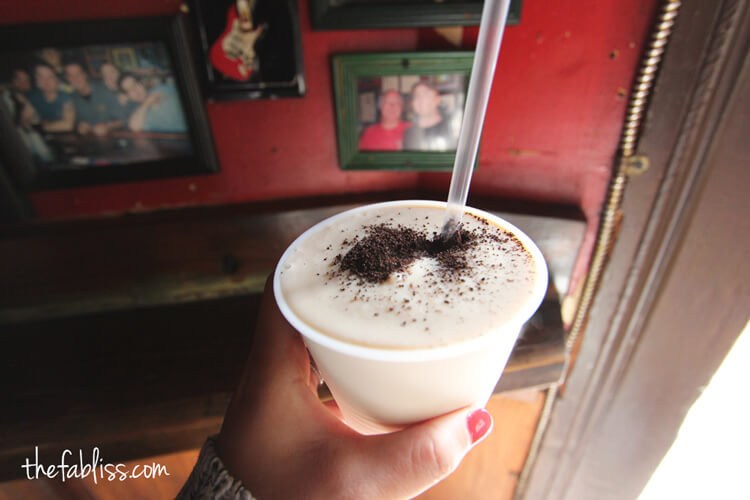 frozen irish coffee: it's perfect. unsuspecting. cheap. delicious. refreshing. (should i continue?) i can drink a toooooooon of these. think milkshake meets booze.
ambience: small bar. oh! this is the bar where you will find killer poboys in the back room (review to come). pretty good combo if you ask me.
tip: they don't advertise this gem. we only knew about it because our friend lives in nola and is a bartender. good thing, you have such a good friend like me to keep you informed.
Erin Rose
811 Conti St
New Orleans, LA 70112