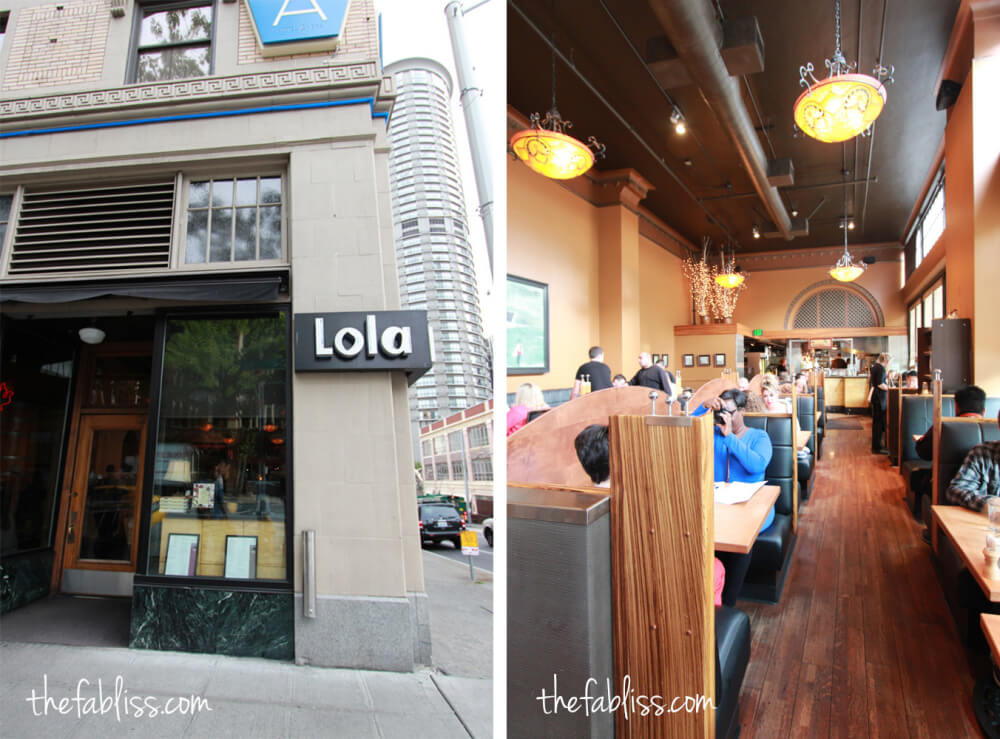 lola… another tom douglas spot. we read numerous recommendations to come here for breakfast. so it made our list. before coming here, we glanced at the menu and were excited to try the golden brown pancakes and pork-maple sausage, vanilla mascarpone, maple syrup. nope. ran out. burn.
this was unexpected. even more, breakfast isn't our "thing" since we arent egg lovers. ya know? we ended up ordering:
tom's big breakfast – mediterranean octopus, squash, leeks, bacon, onion, heirloom peppers, sage, garlic yogurt, poached egg, toast ($18)
made-to-order doughnuts – seasonal jam, vanilla mascarpone ($8)
smashed garlic-fried potatoes ($5)
when we saw octopus as a breakfast menu item, we weren't thinking "oh hey, for sure we need to get this". it was our waitress who highly recommended this since the pancakes were unavailable. i think her exact words were "incredible". how could you not get this? what if it ends up being like the octopus dish at asia de cuba (which we ended up loving despite initial hesitation)?
it was good but nothing mind blowing. i will say that the yogurt was a nice surprise. not sure why we thought the octopus would be crispy on the outside, softer on the inside… it was just ok. this dish is actually pretty pricey in my opinion especially since it's short of spectacular and it's…breakfast.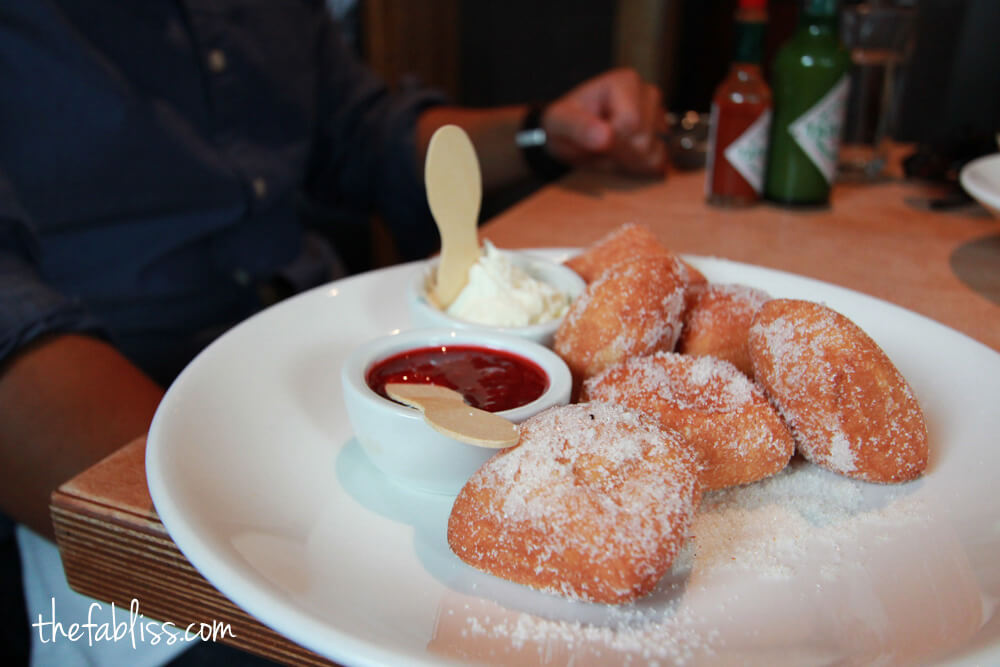 and now come the doughnuts! remember how i said i fell in love with these tom douglas doughnuts? here is where i got my first introduction! i'm telling you. love at first sight. they come out fresh and hot with two dipping sauces: seasonal jam (i had strawberry) and a vanilla mascarpone.
these doughnuts are a winner. these squarely shaped and amazingly soft "doughnut holes" are perfectly paired with the two dipping sauces which are not too sweet… a perfect spin to a classic.
smashed garlic potatoes were good. crispy on the outside. you can't go wrong with potatoes.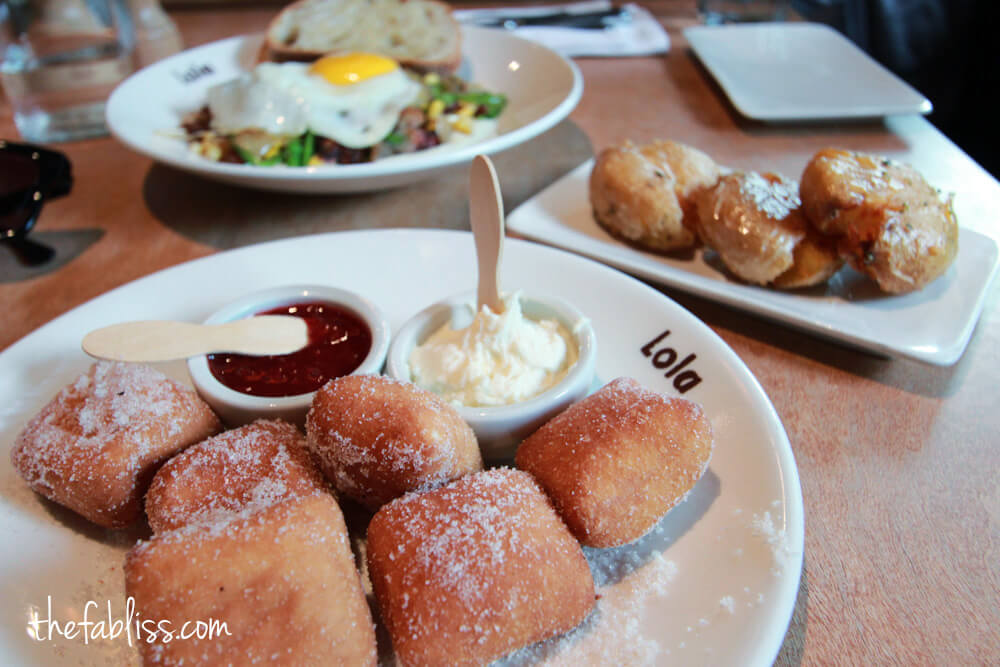 service: pretty friendly. it wasn't hard for us to get a reservation for breakfast/brunch (but then again we came here on a thursday morning). they were pretty accommodating when i asked to switched tables in order to sit next to a window to take my awesome pictures (jk).
ambience: warm tones. high ceilings. nice spot for brunch.
overall: despite the ok, expensive octopus recommendation, i have to say that i am a fan of this place because of the doughnuts. they were pretty much a saving grace for me. it was a bummer that the pancakes weren't available but in retrospect…it was probably a good thing since it led me to order the doughnuts! i mean, yes, you could always go across the street and get the doughnuts at the bakery but the nice thing about getting them here is that you get to sit down and enjoy it with a cup of coffee. just sayin'.
Lola
2000 4th Ave
(between Virginia St & Lenora St)
Seattle, WA 98121
Neighborhood: Belltown