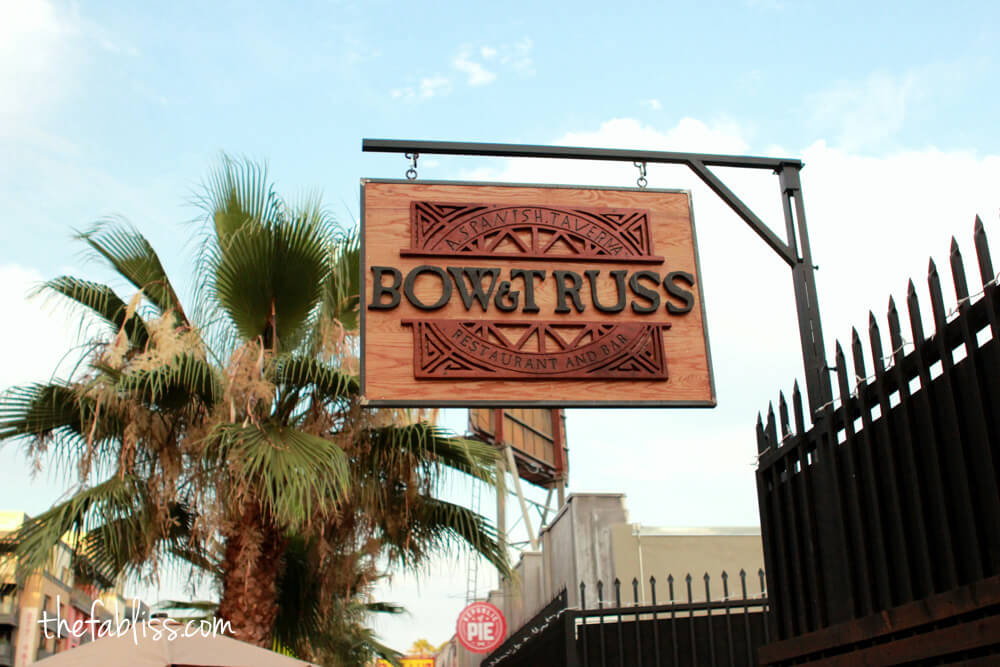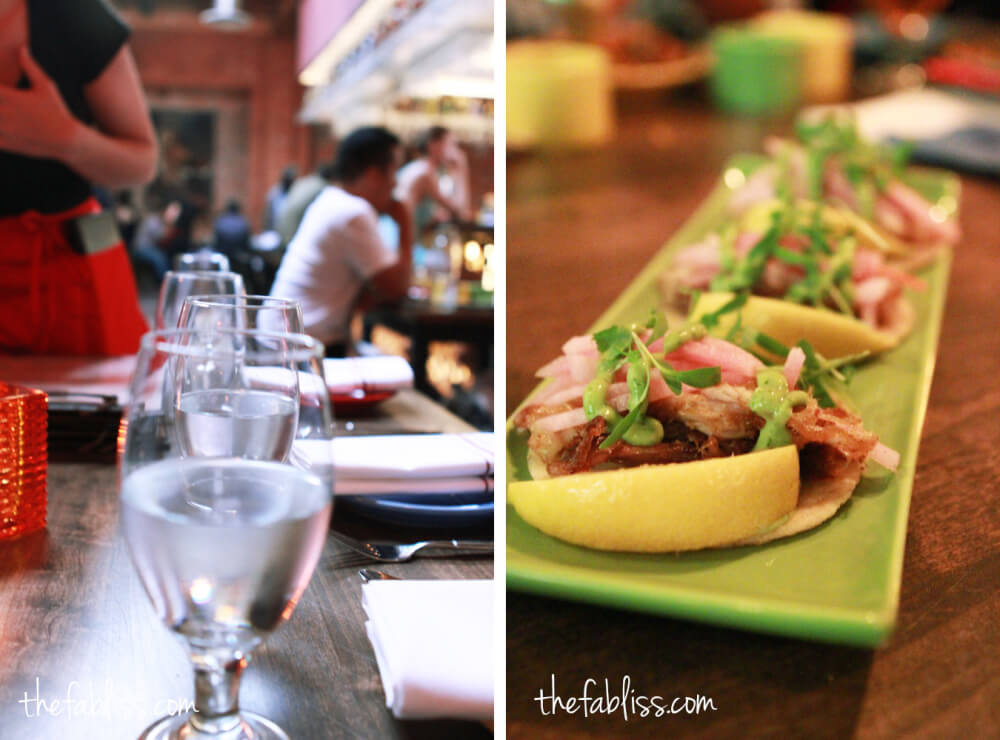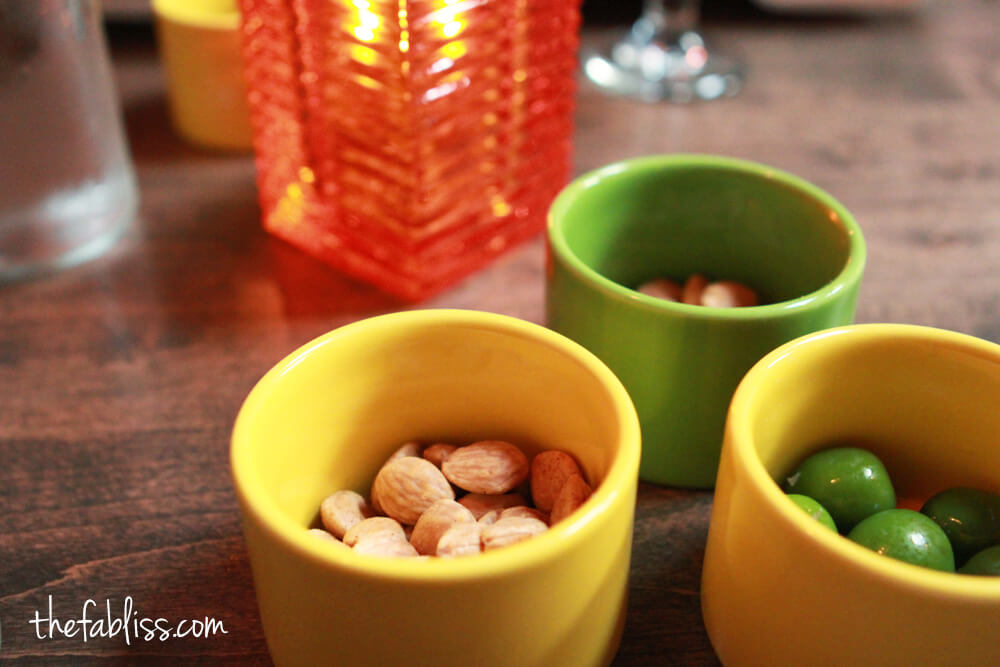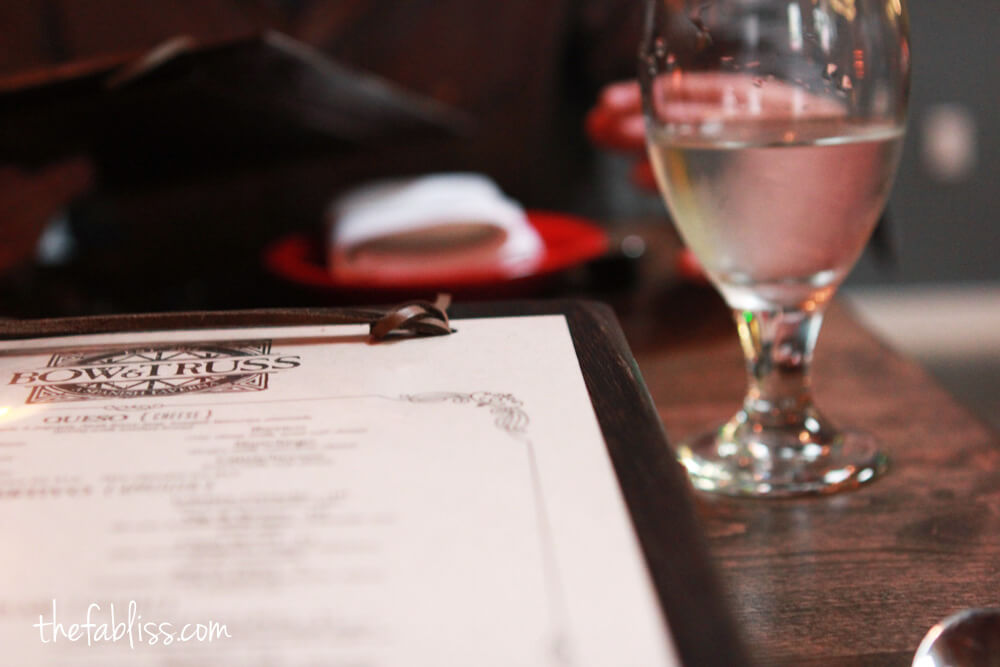 friday we decided to make reservations to bow & truss, which opened up earlier this week! so this restaurant is brought to you by morgan margolis of knitting factory entertainment (same guy who brought us the gem also known as the federal bar in noho). theme: spanish tavern. this is a tapas-style establishment so bring your amigos. the architect and design here is pretty awesome. think: modern car garage/studio and then insert two bars (inside and out) and large booth seating. boom.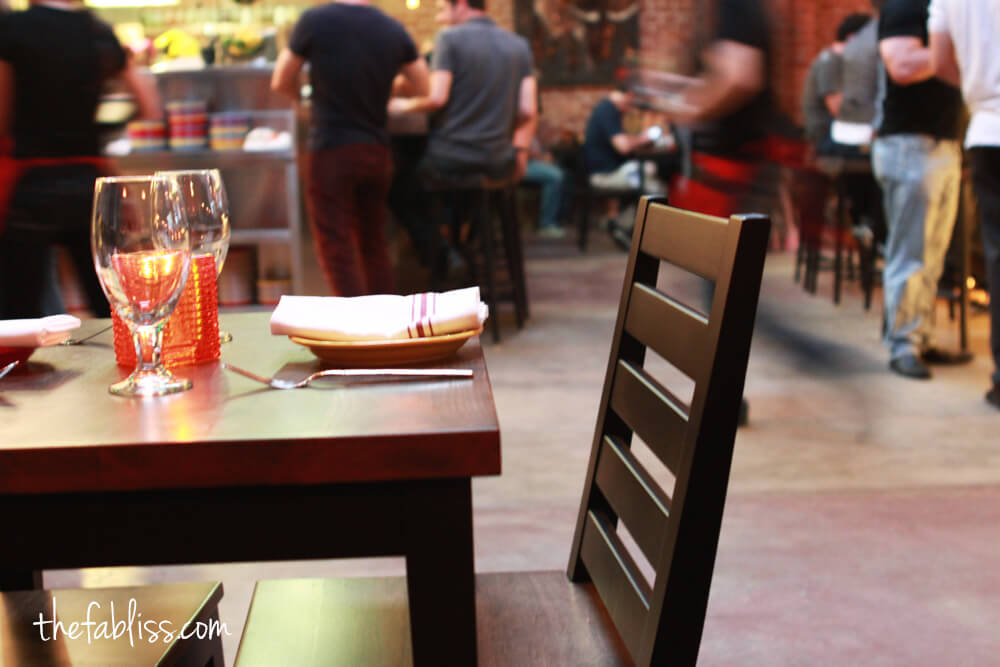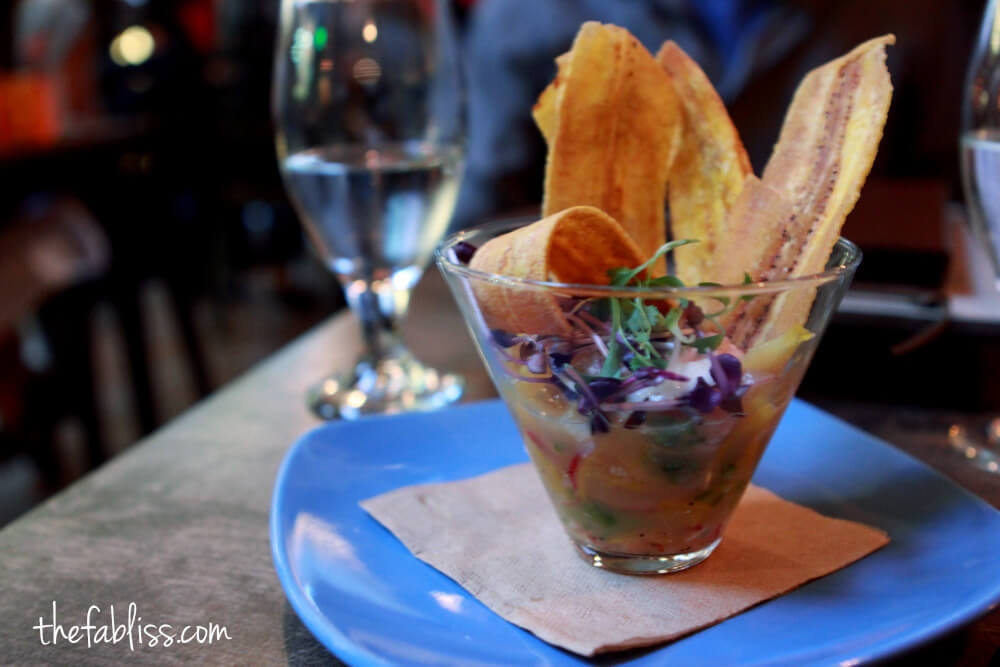 our waitress and staff there in general are pretty friendly & awesome. the waitress warned us that the small plates come out at different times (thanks for the warning) so it was a little hard given that most of us were starving. my favorite things were lobster ceviche and the tacos.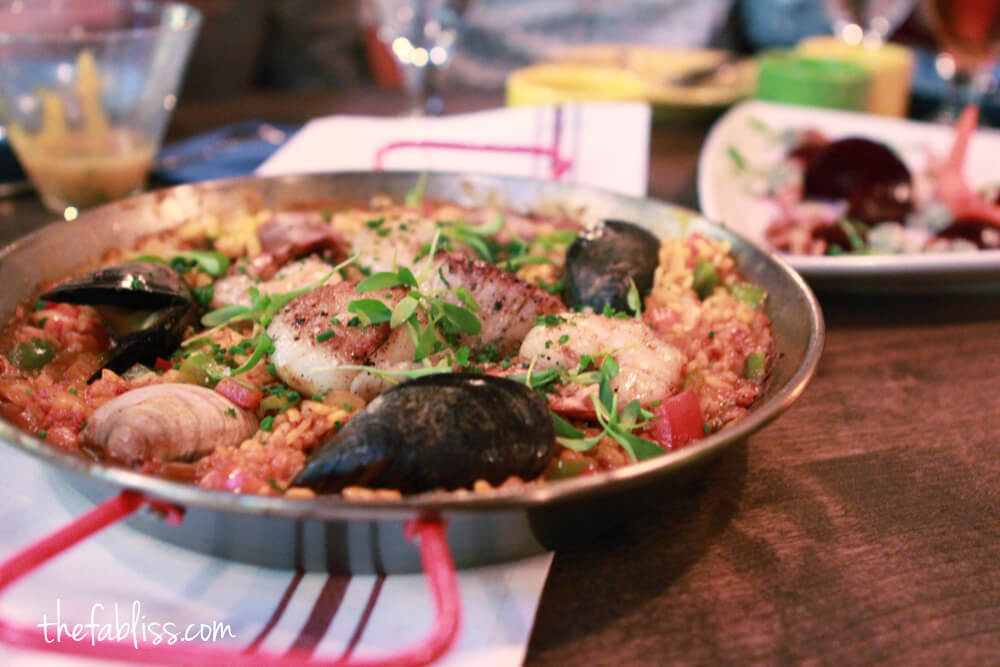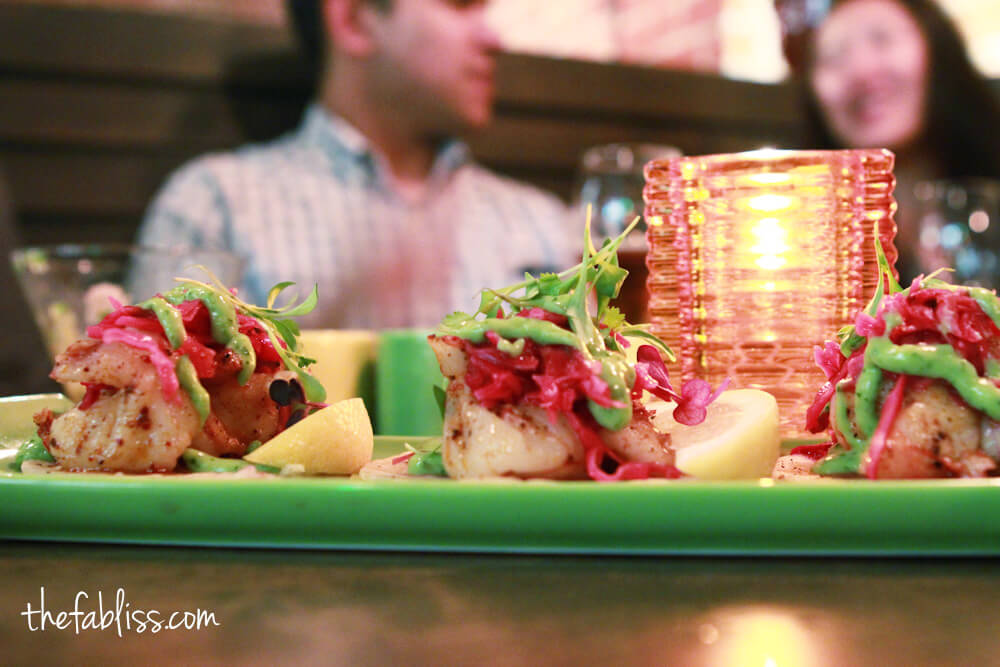 food: food here was disappointing. don't get me wrong, none of it was bad by any means but very unremarkable. i was hoping the paella would be great (presentation was great) but it was not very flavorful. we thought the tacos were good.
ambience: i want to come back here just to hang out at the outside bar.
service: slow but they did warn us that food comes out randomly and in no given order.
parking: street parking. valet is also an option… but you can probably find something on magnolia. you may have to walk a little… but you will find a spot.
overall: nothing i can really rave about except for the concept and the bar (inside and outside). i'm grate there is another spot that opened up in our neighborhood. i just wish it was better than what we experienced.
photography: so our reservation was at 7:30pm. we didnt really order until 8pm. i was struggling with a few of the dishes that came later since there was barely any light coming from the skylight. (i had to use some of the light coming from that tiny little candle). note to self, if thinking of taking pictures with DSLR, make a slightly earlier reservation through the summer or order immediately!
Bow & Truss
11122 Magnolia Blvd
North Hollywood, CA 91601
Neighborhood: North Hollywood