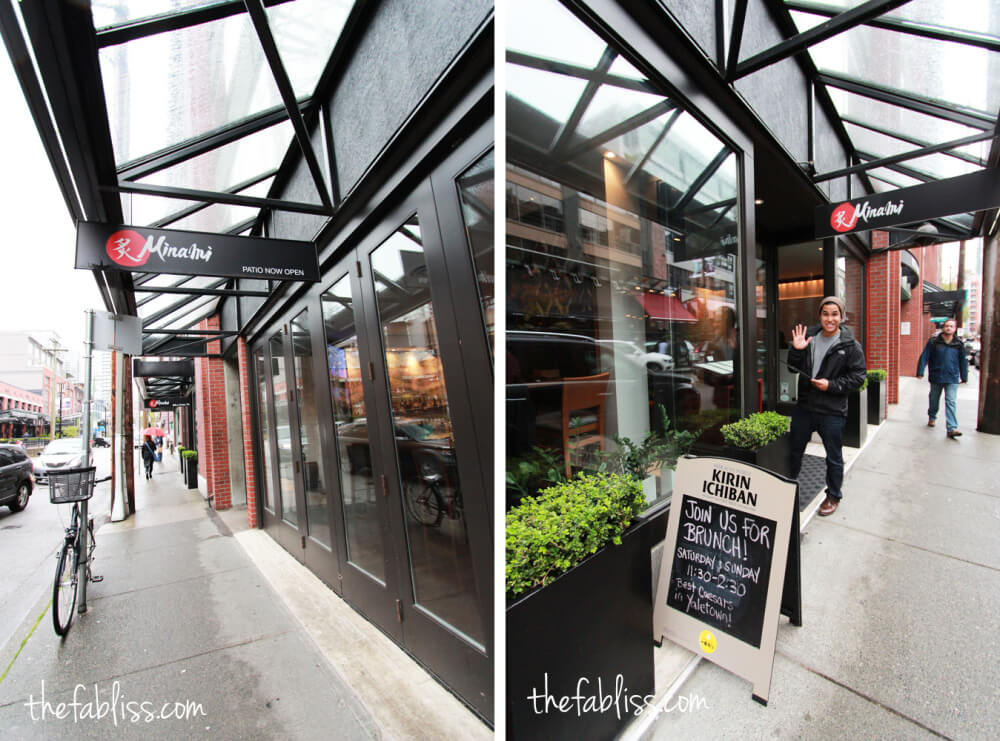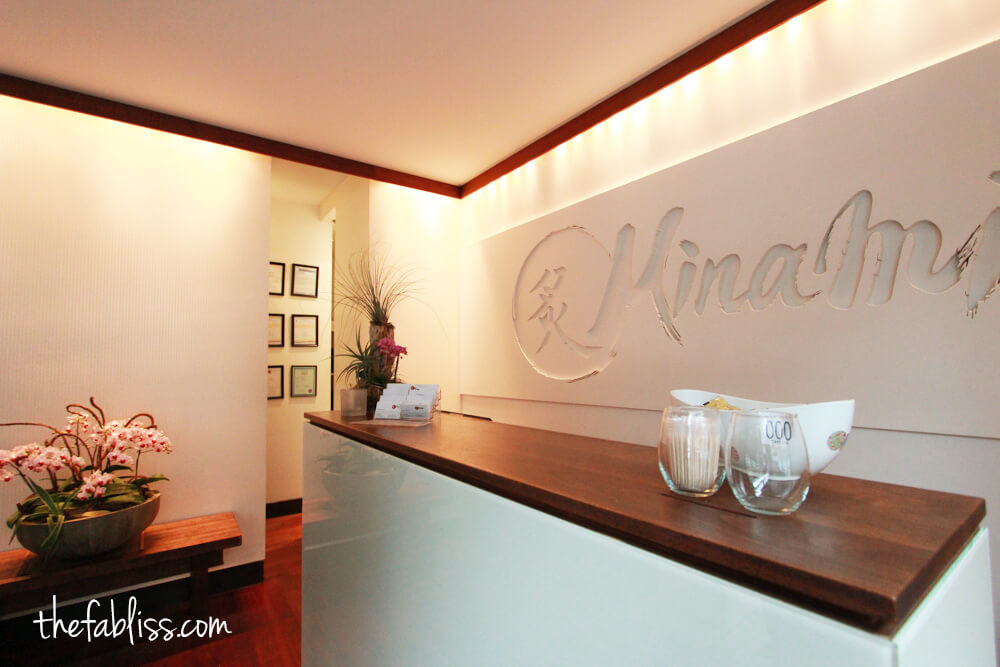 i have to say this upfront. minami was our best meal in vancouver… actually. it was one of the best…in our lives. yep. lives.
we stumbled on this restaurant after strolling around in yaletown on our last day in bc. (side note: there are so many awesome looking restaurants on mainland street. why didn't we find this earlier?) also, when we looked up restaurants in vancouver, this one was not on our radar because there just wasn't that many reviews of this place.
beautiful restaurant.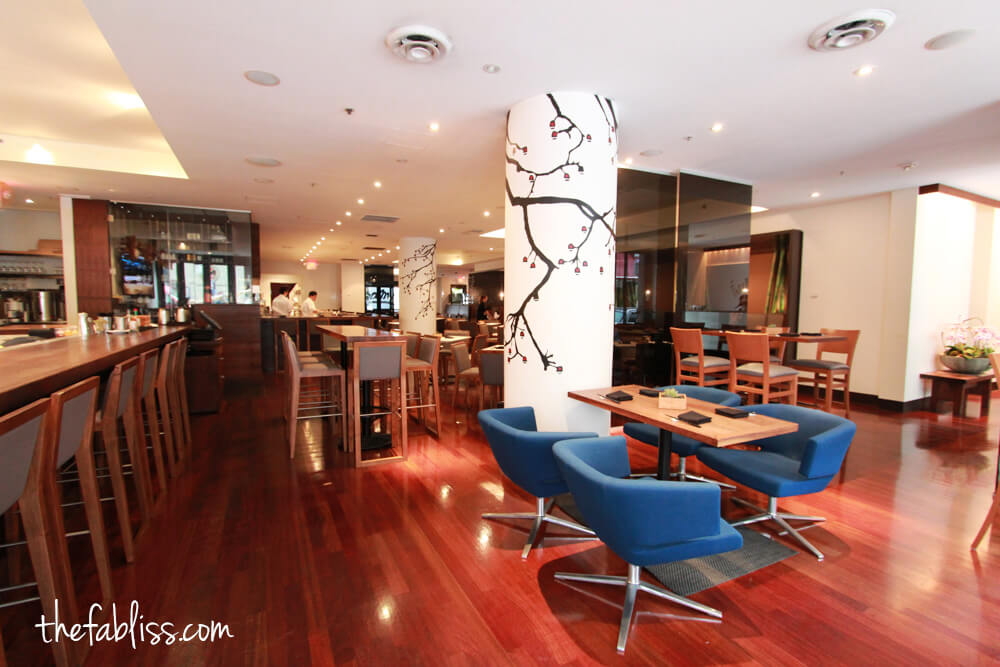 so minami is known for aburi, flame seared sushi. we have never had this type of sushi before! so they flame sear their sushi to enhance the flavor. …so delicious.
per the suggestion of our waiter, we ordered:
spicy kaisen soba peperoncino ($15) – prawns, squid, scallops, sweet pepper, shiitake mushroom, jalapeño, tempura bits, chili-garlic soy
premium aburi sushi lunch sampler ($27) – a selection of aburi, roll and oshi sushi (12 pieces)
aburi salmon oshi sushi ($15) – pressed BC wild salmon, jalapeño, miku sauce
aburi ebi oshi ($15) – pressed shrimp, lime zest, ume sauce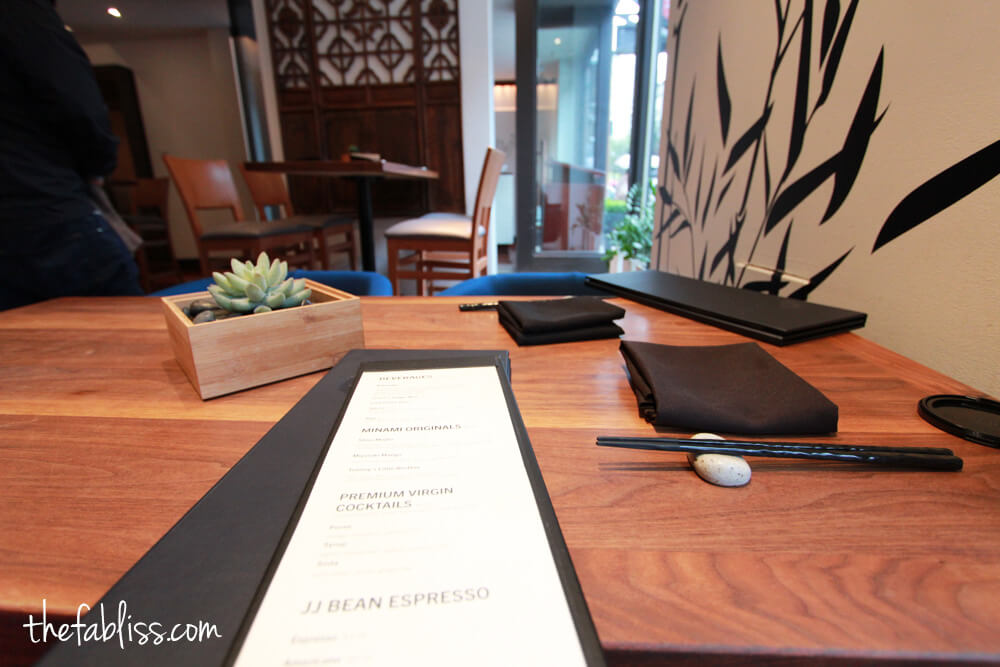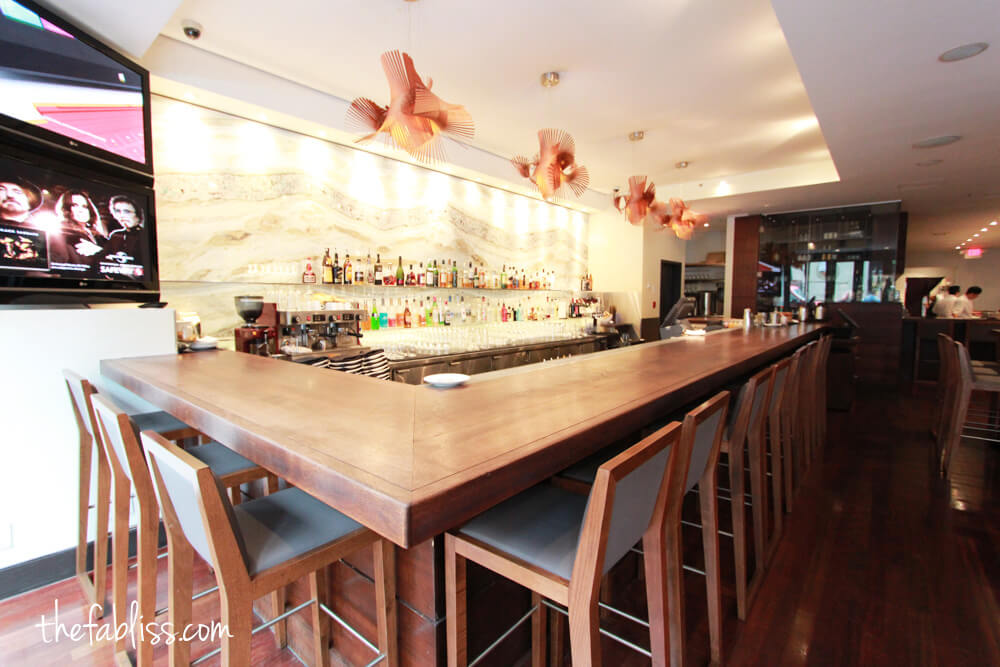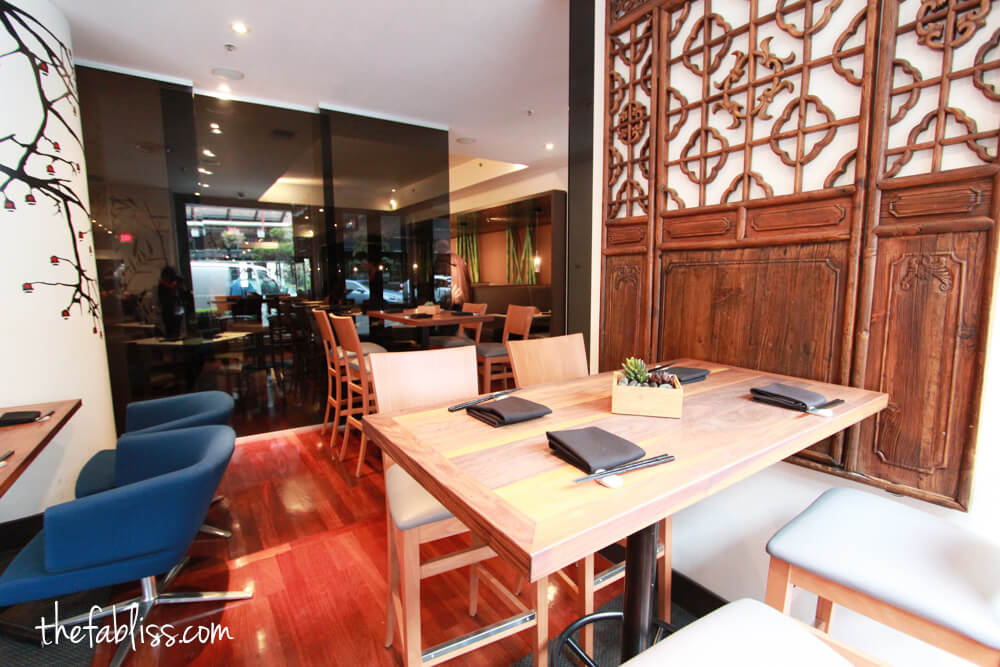 so the spicy noodles. freaking amazeballs. so delicious. i don't even know what else to say.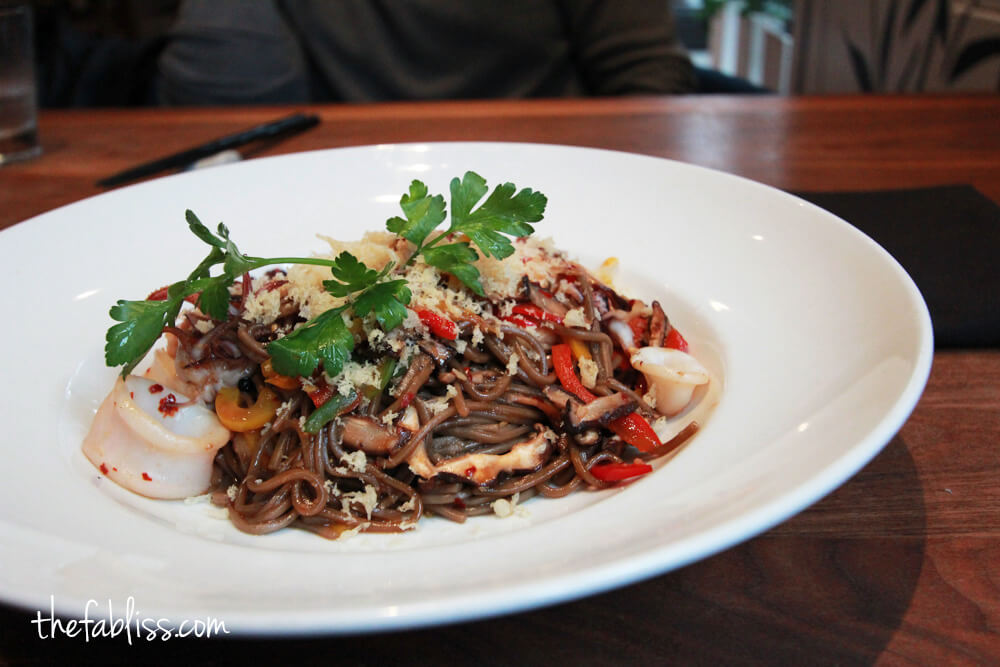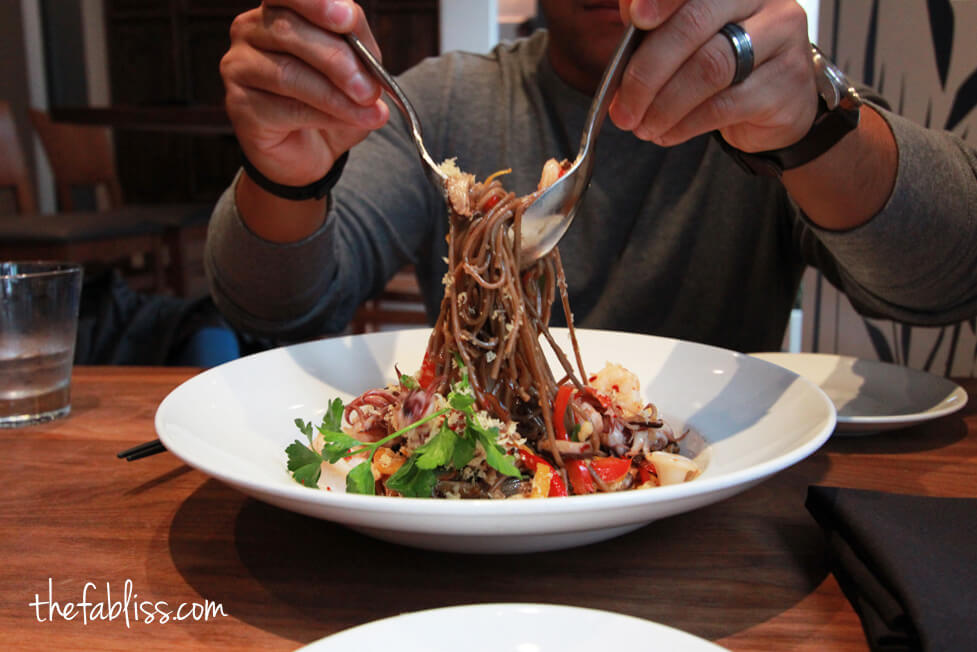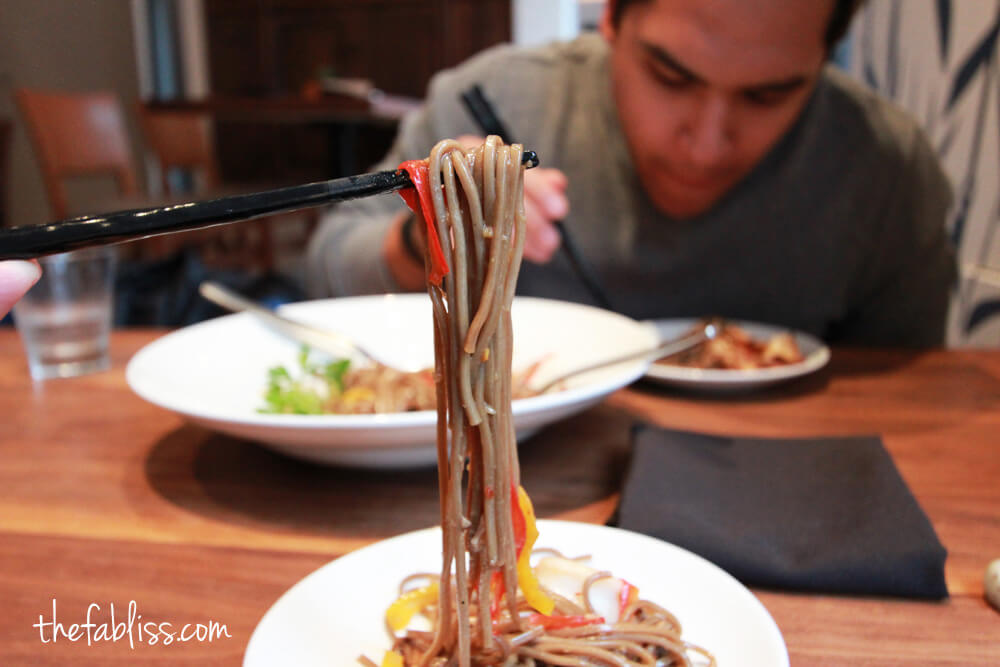 we got the premium aburi lunch set (12 pieces) so that we could try a little bit of everything.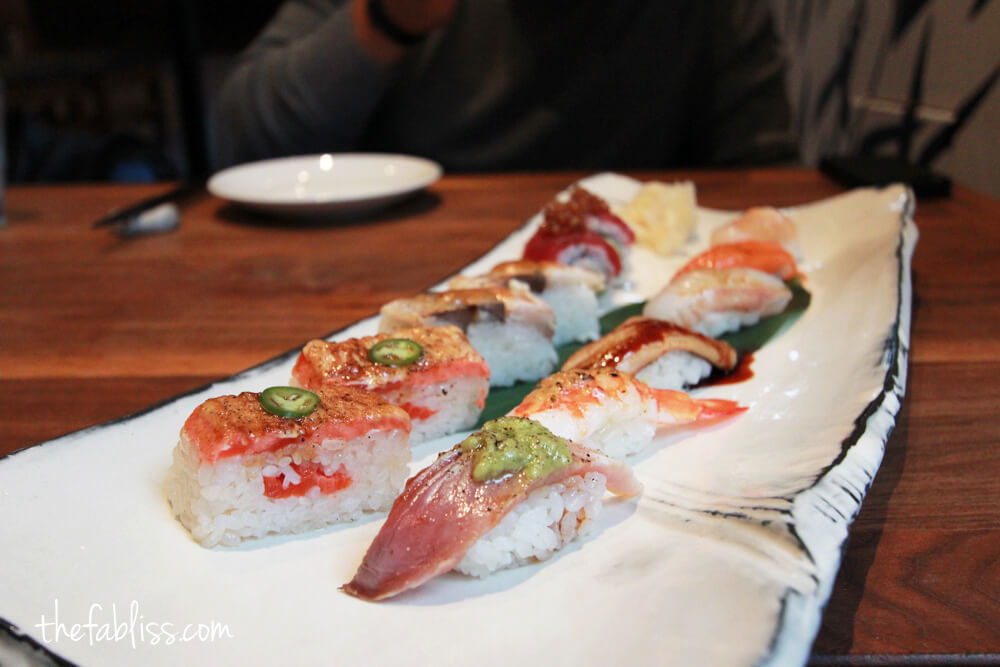 the salmon aburi is delicious. this is their popular one (this and the shrimp aburi. the premium set comes with two pieces of each). i would like to point out that it was extremely hard to only take half a bite of this in order to photograph. #selfcontrol
so the rest of the rolls were awesome but we have no idea what we were eating since it's chef's selection.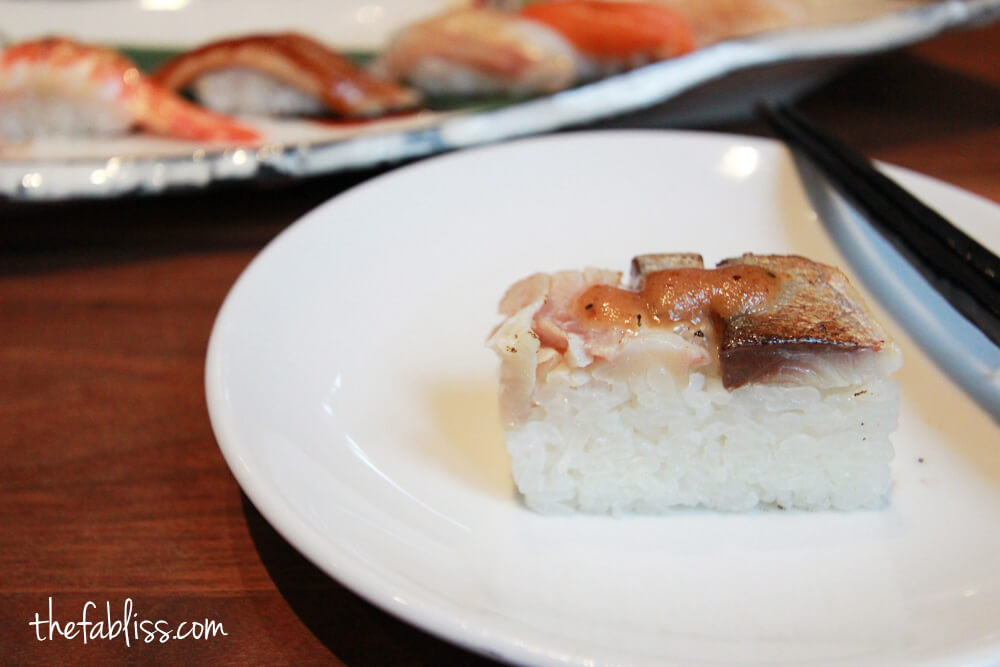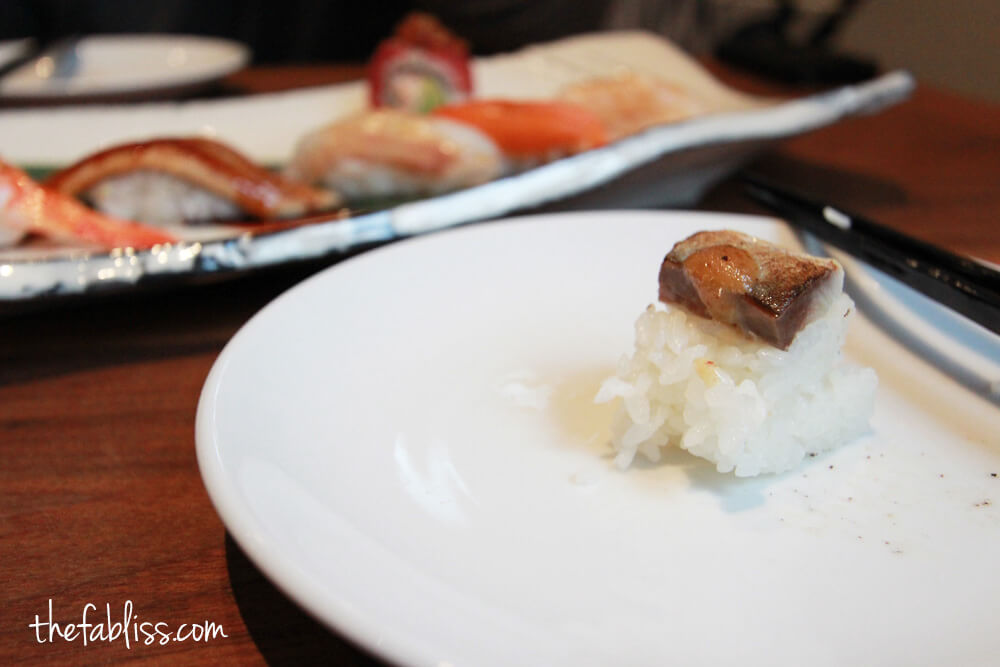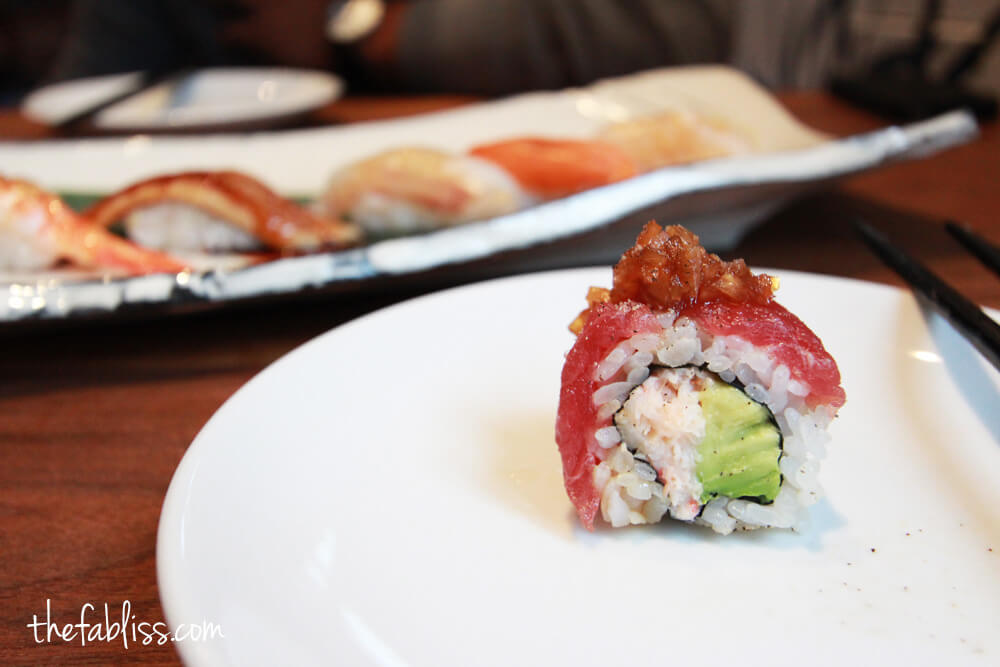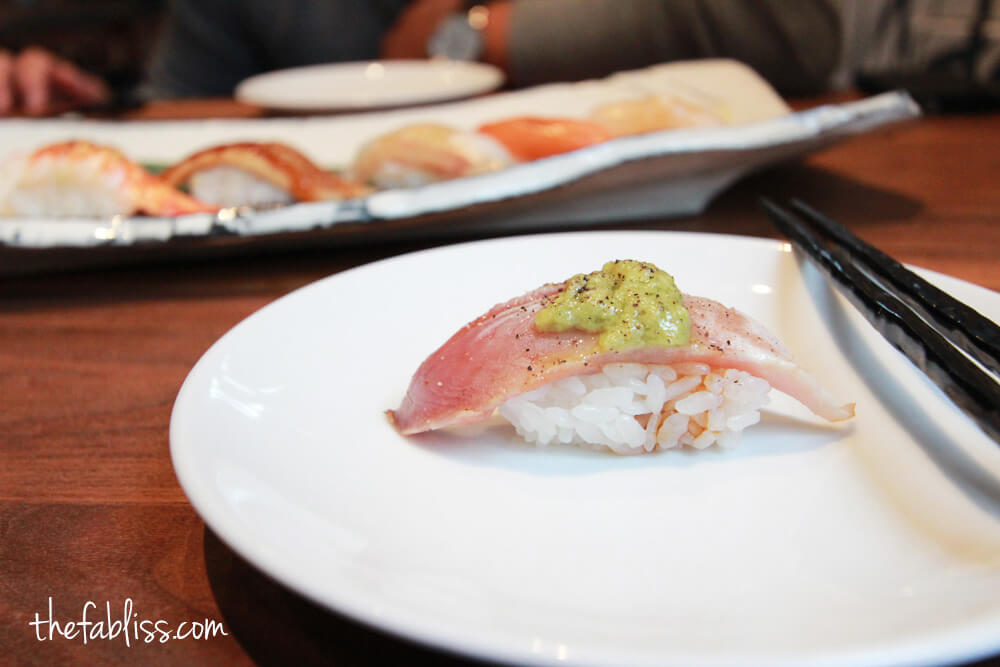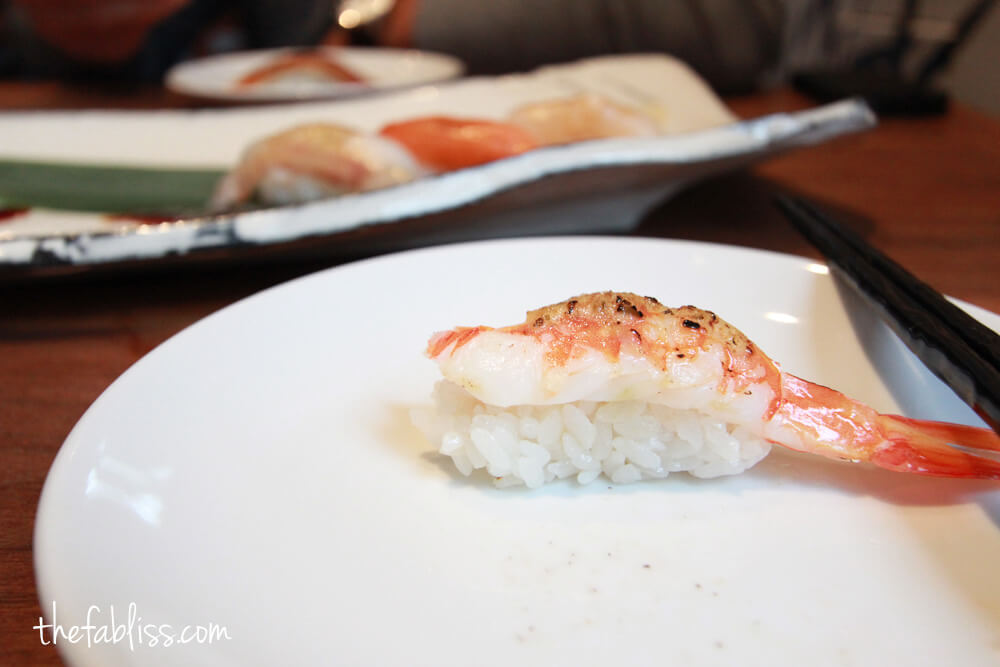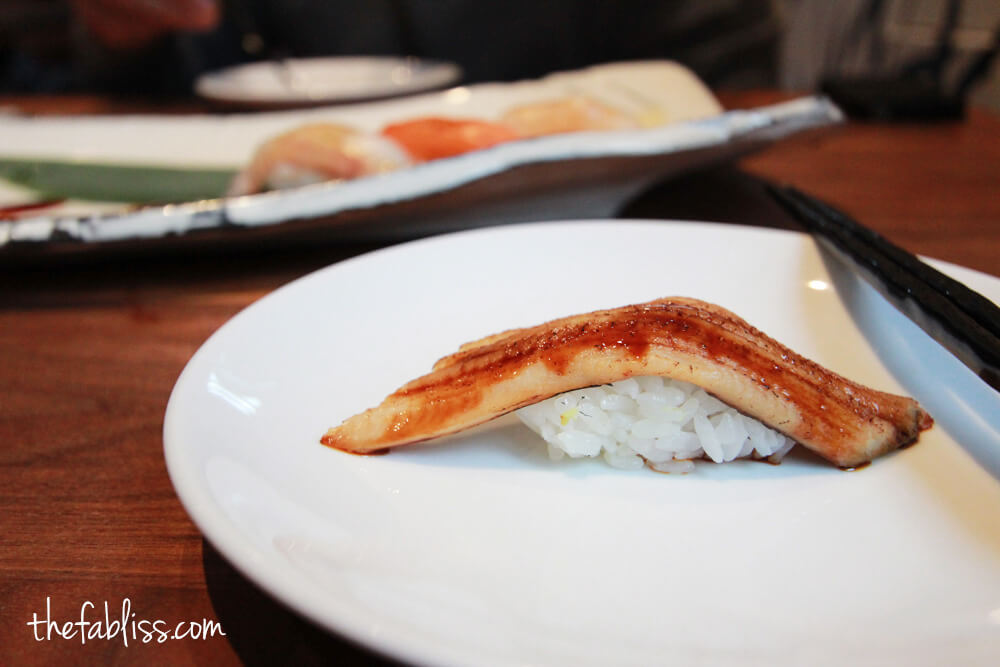 we loved the shrimp and salmon so much… we ordered more al a carte.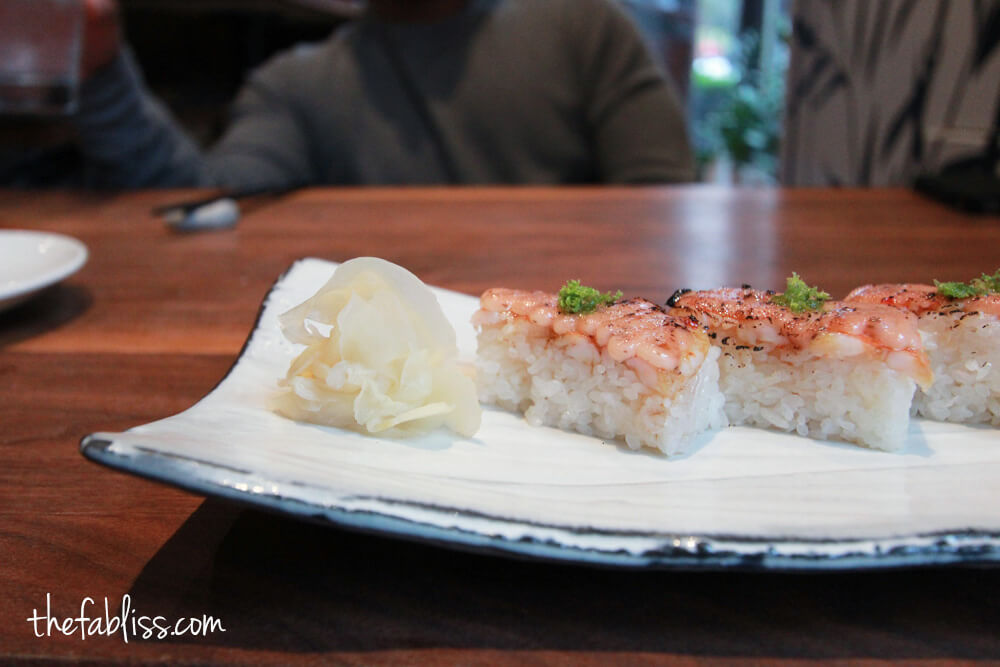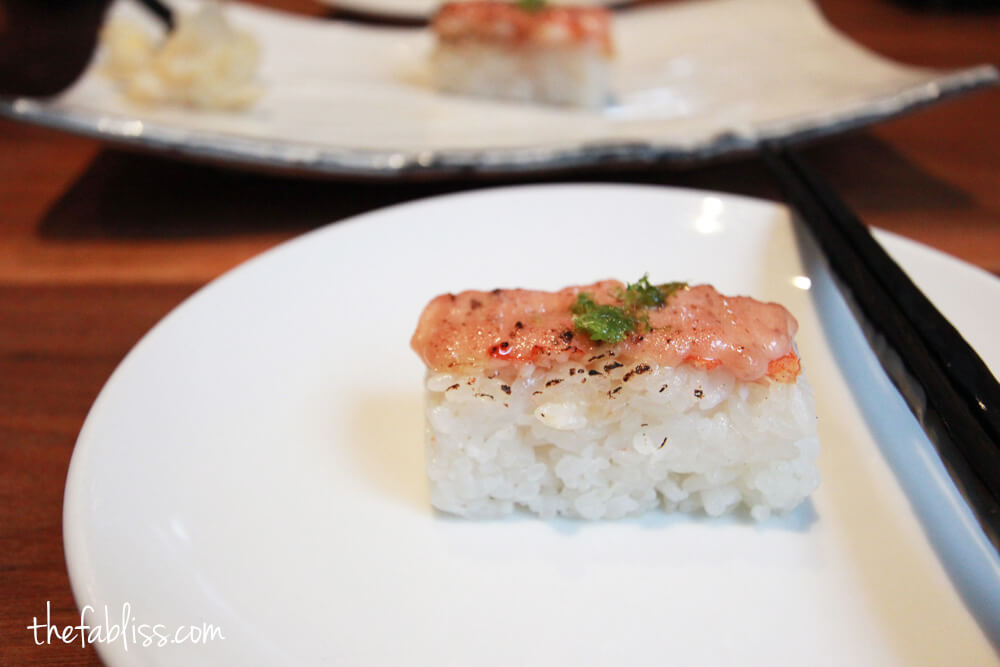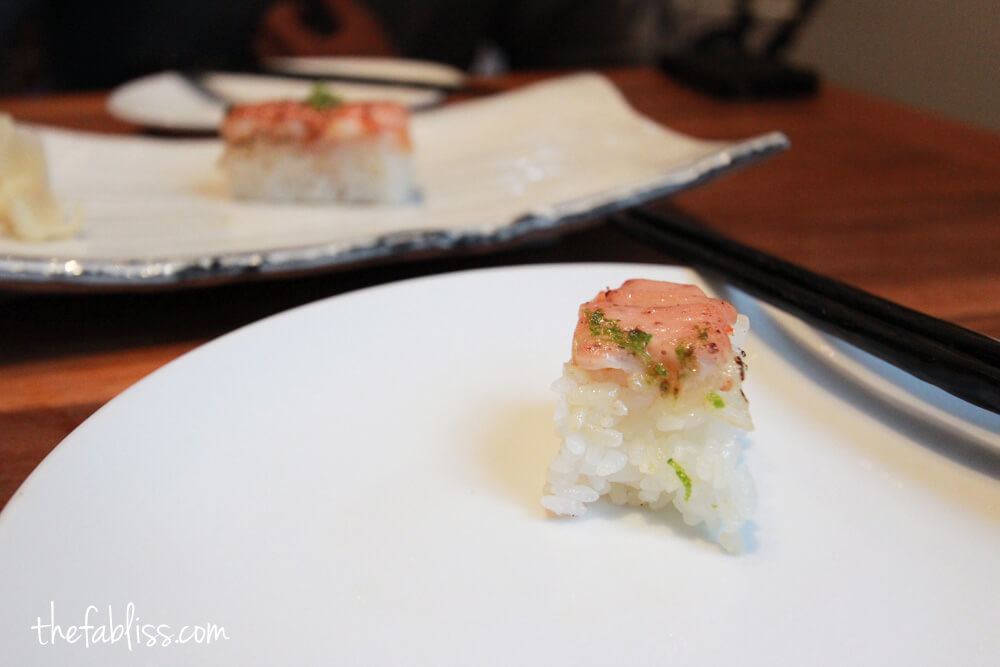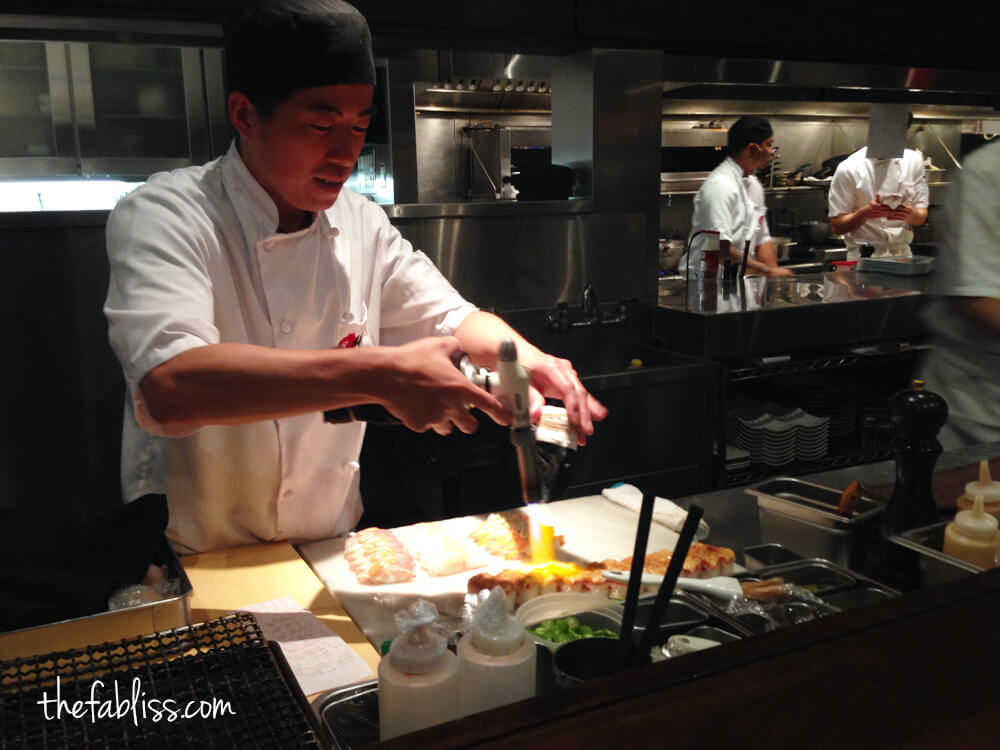 food: food here is a game changer. preparation is incredible and like nothing else you have ever had (umm…the fish just melts in your mouth). trust me. oh and presentation is beautiful. for us, it was very unexpected that we would fall in love with a sushi joint in vancouver, but we did. our favorites – shrimp aburi, salmon aburi and the spicy noodles. you must try all of these! fo sho.
service: everyone (especially our waiter) was helpful and attentive. after our meal, we went over to the sushi bar to thank the sushi chefs for an amazing meal. they were uber friendly… we would definitely sit at the sushi bar next time for a different experience.
ambience: beautiful restaurant. sleek. clean. oh, and a very pretty bar!
overall: we think about the aburi sushi at minami all the time. like i said, best we've ever had. best. it is on the pricey side but well worth it. we want to visit vancouver again just to eat this again. why can't la have aburi sushi?!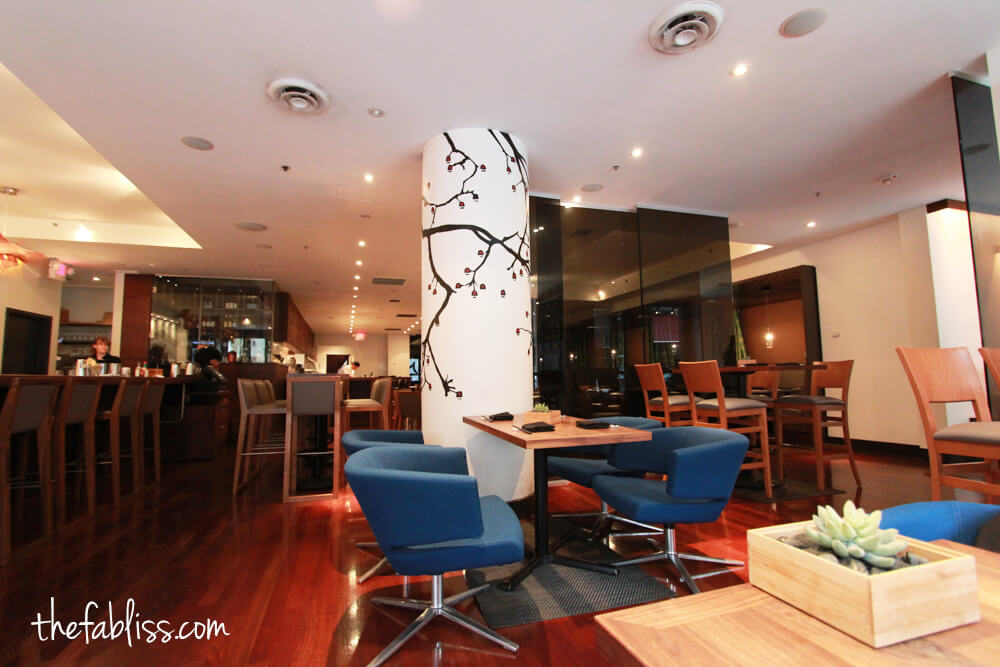 Minami
1118 Mainland St
Vancouver, BC V6B 2T9 Canada
Neighborhood: Downtown, Yaletown