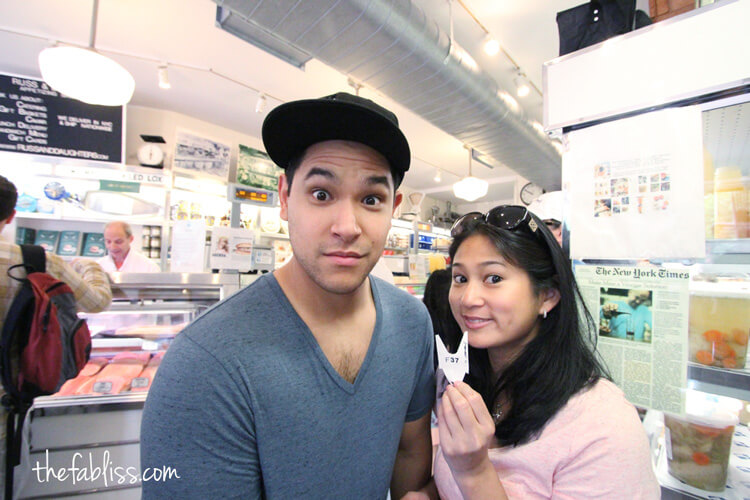 this is our second time at russ & daughters. our first time included a torrential pour and a lot of happiness… leading us to come back here for our mandatory new york bagel part deux.
we like to get to russ & daughters early since it gets relatively packed. it's located on the lower east side, near katz's delicatessen.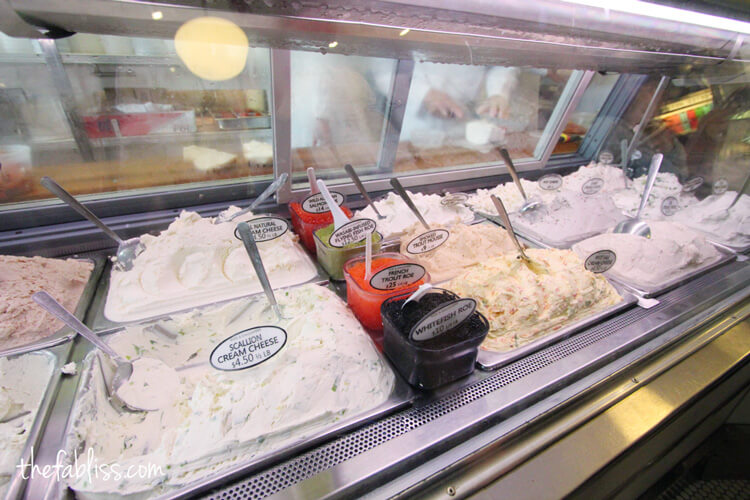 although there are a quite a number of options (a ton of different style lox and a bajillion types of cream cheese), we go for the popular: smoked salmon (not even sure which one we get), scallion cream cheese, red onions, and tomato on an onion bagel.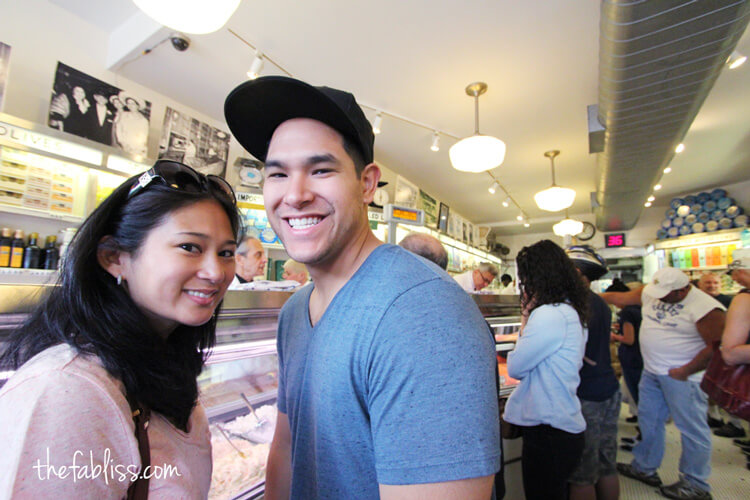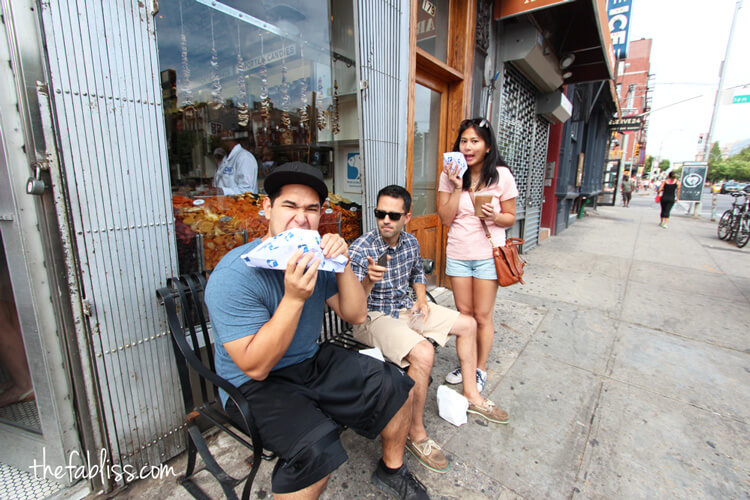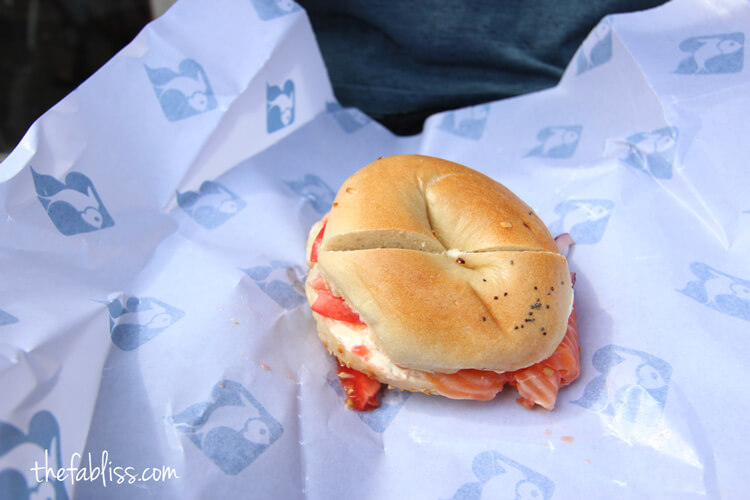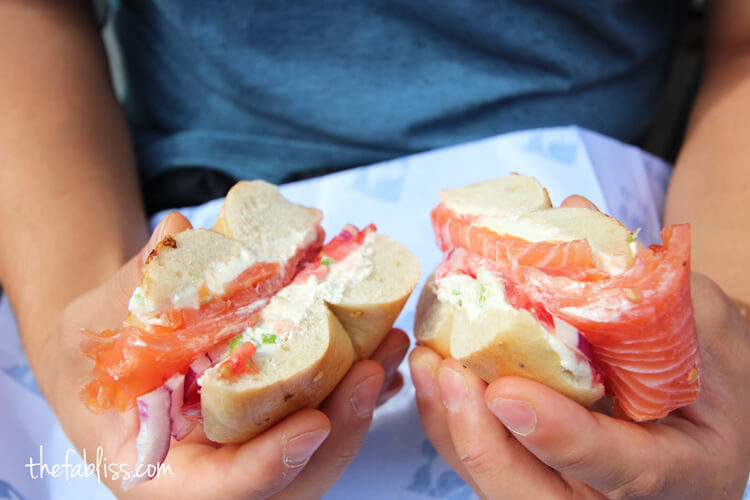 so much salmon…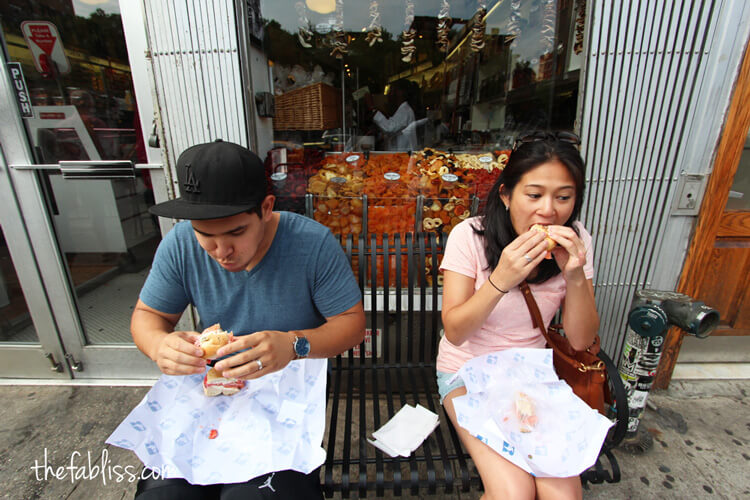 ambience: this is a market. so there aren't any tables or chairs inside. there's a nice bench right outside in case you want to enjoy your bagel in the sun. also, since it is a seafood market… it will smell fishy. this is a heads up to those who don't do well in fishy settings.
service: you grab a number and wait to be called. my suggestion is to figure out what you want while you are waiting. don't be that person who is indecisive and holds up the line. you will get some eye rolls.
our verdict: the smoked salmon with scallion cream cheese – delicious! however, the bagel itself is not as soft as we wanted it to be (the bagel at murray's is better). my ideal bagel would be lox from russ & daughters and an onion bagel from murrays. just sayin'.
Russ & Daughters
179 E Houston St
New York, NY 10002