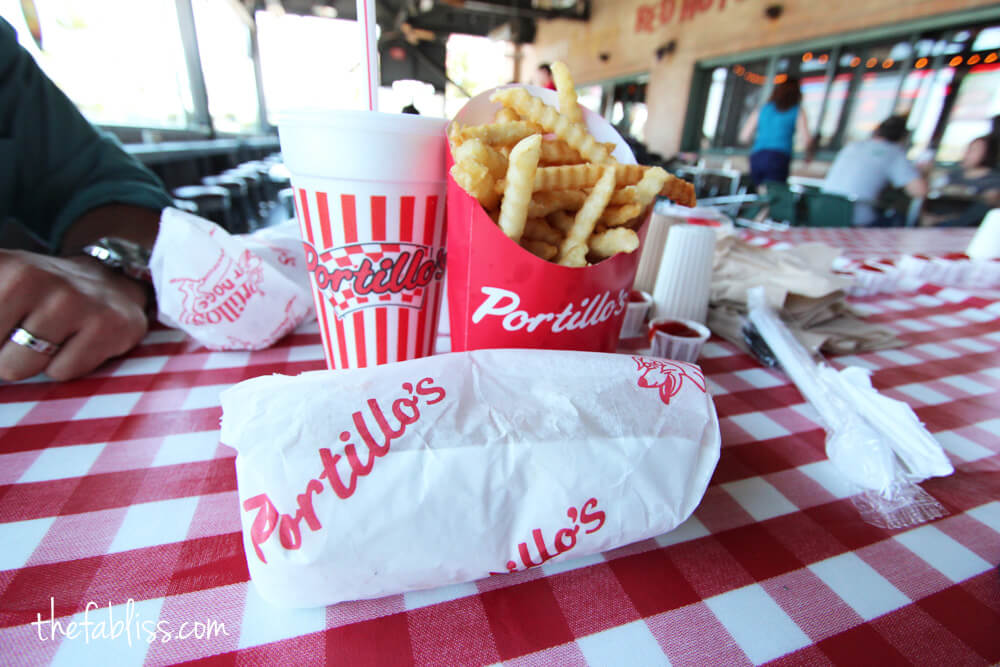 oh, portillo's. it's been a long time coming. we've been planning to eat you for a few years now. how wrong we were for doubting your greatness.
so our two close friends, goldman and lb, are chicago natives. they have been urging us to go to portillo's for awhile now. according to them, this is THE chicago spot (best chicago hot dog?). since this location is quite a bit away from us, it takes a bit of coordination since you need to set half a day side. google map it… you will understand why it took so long for us to make the trek.
enter: goldman's birthday. he wanted nothing more but to go here and have an glutton fest for his 28th birthday. amazing, right?! goldman, so glad we're friends bro. so glad.
here is what we were told to order:
chicago dog everything on it with grilled onions
maxwell street-style polish (one look at this online and i was sold)
french fries (don't freak out, they are crinkle cut fries… aka. cafeteria-style fries)
chocolate cake shake (who good could this be?)
portillo's chocolate cake
strawberry shortcake (this wasn't on the recommendation list but since i couldn't try the famous chocolate cake, i wasn't about to miss out on dessert)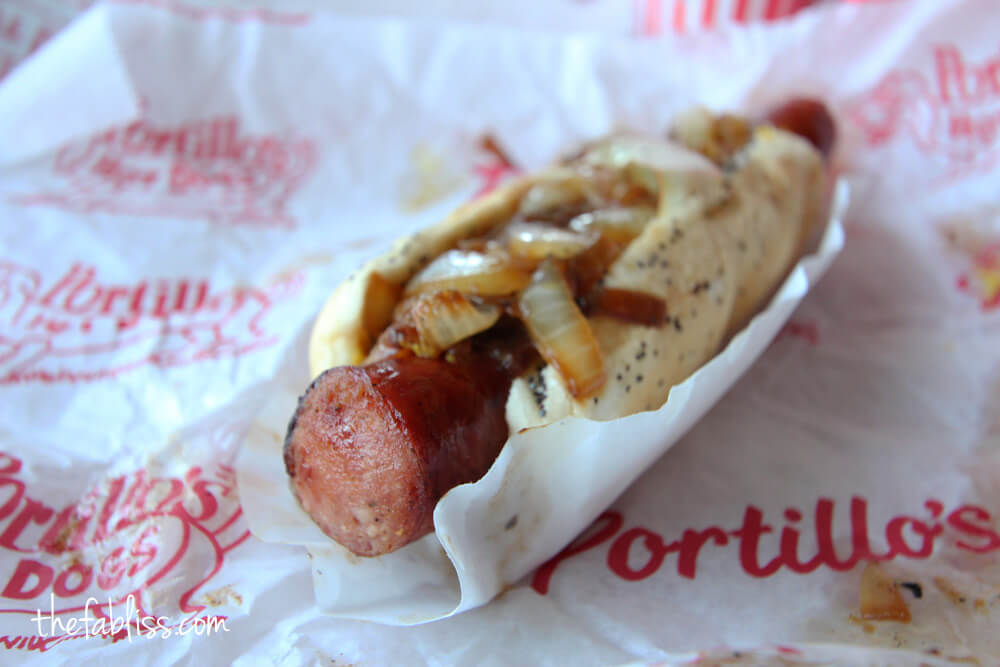 so the maxwell. do you see how many grilled onions are on this bad boy? a gazillion. i scarfed this thing down in two seconds. it was bomb.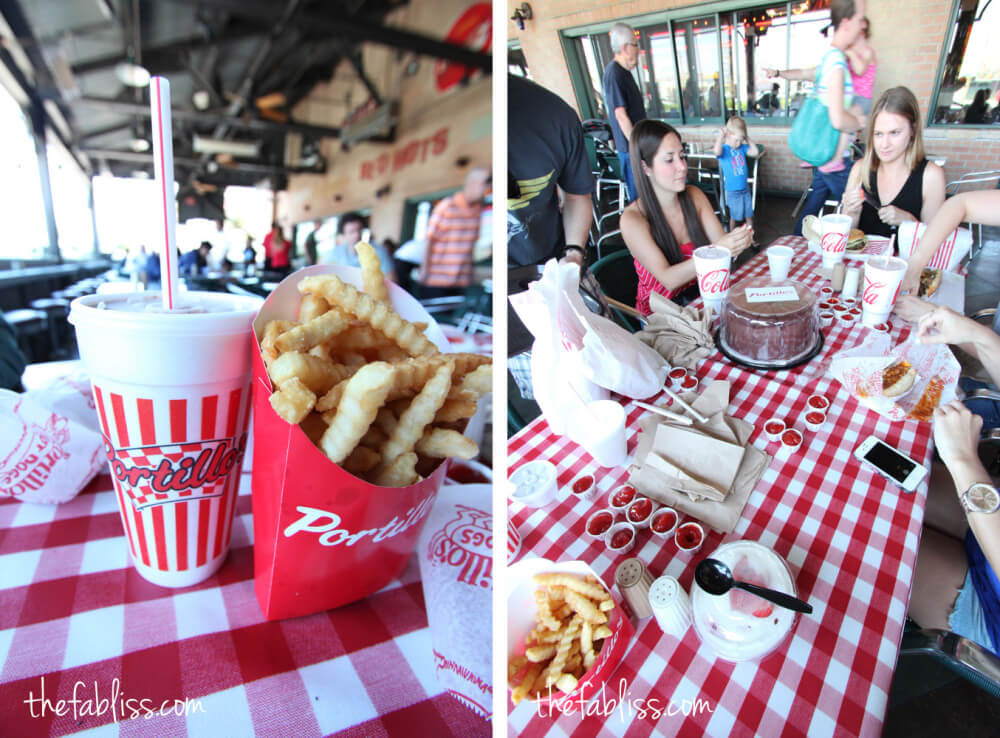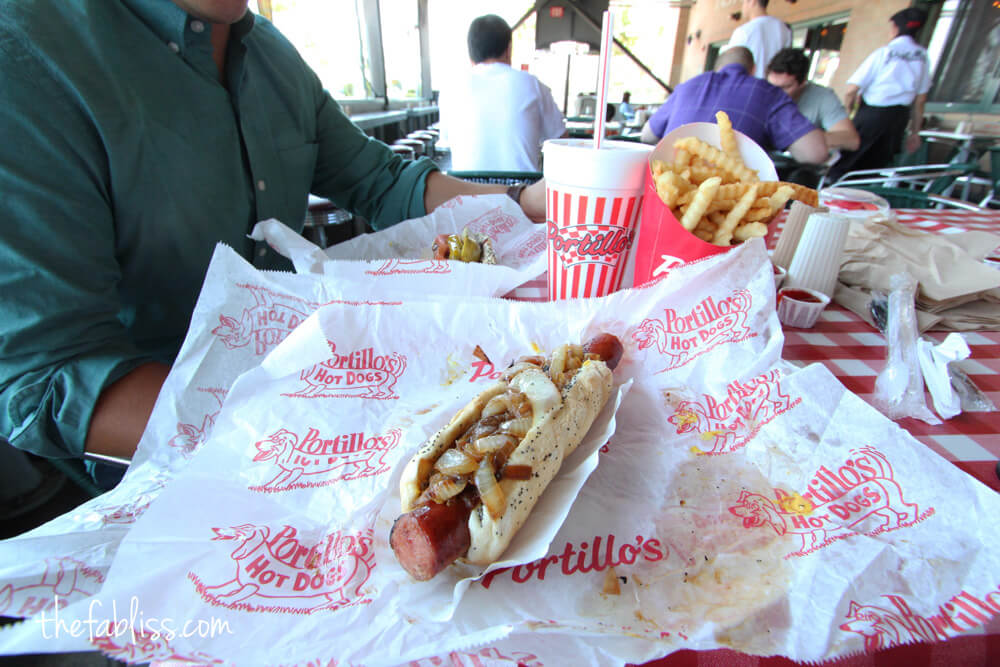 the chicago dog (pictured below) was also delicious! be a pro. get everything but instead of raw onions, ask for grilled. you will thank me.
so when i went to chicago, i didn't have much time so i just picked a random place to try a "chicago dog". wasn't a huge fan and didn't understand the hype. portillo's has changed my mind. it's great. everything about it is great. and no, you definitely don't want to put ketchup on this thing.
for those who are still skeptical, don't be scared. i know there's a lot going on with this dog… but it's a staple for a reason.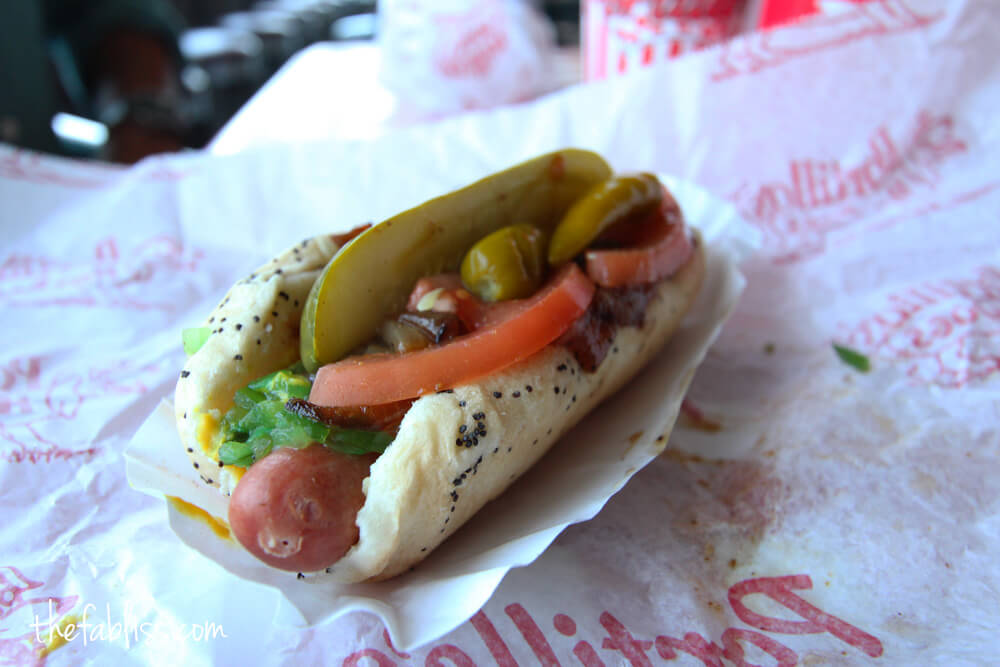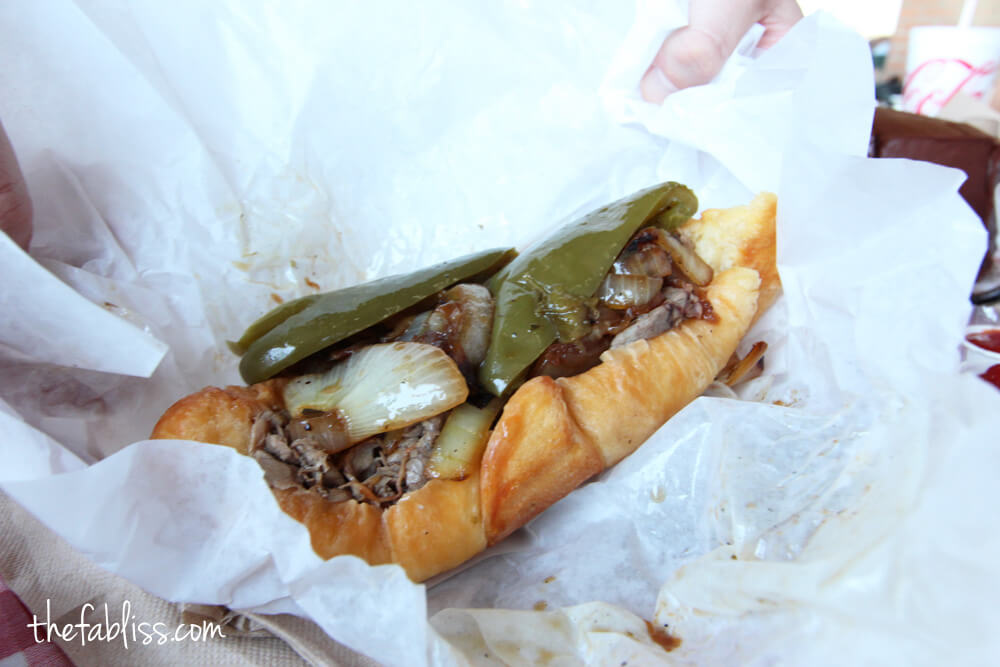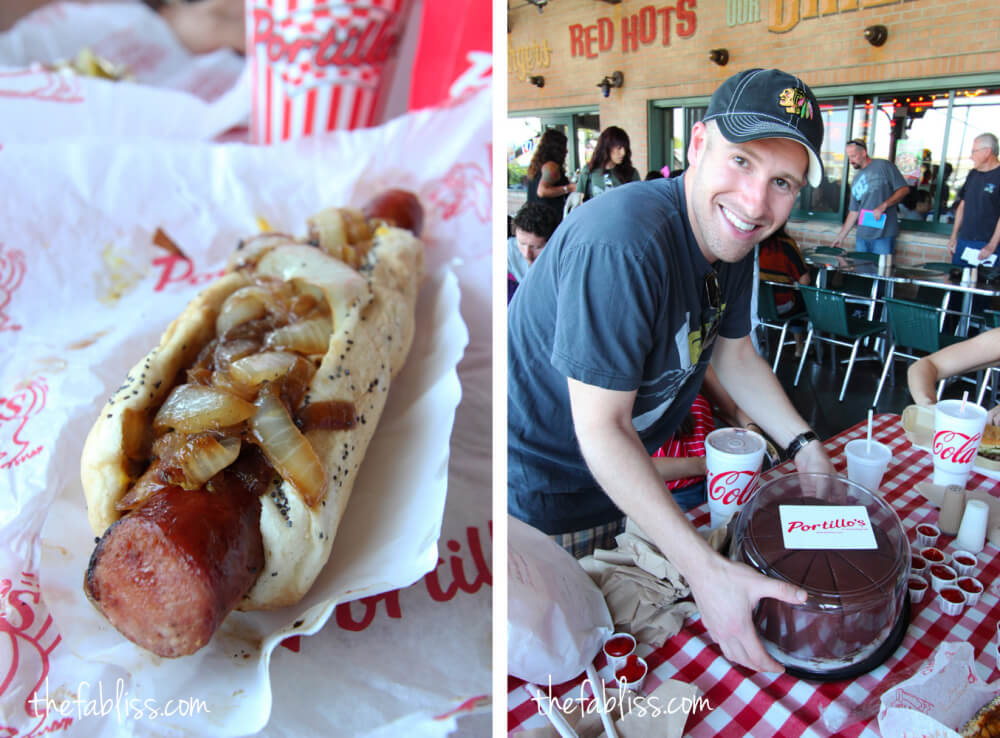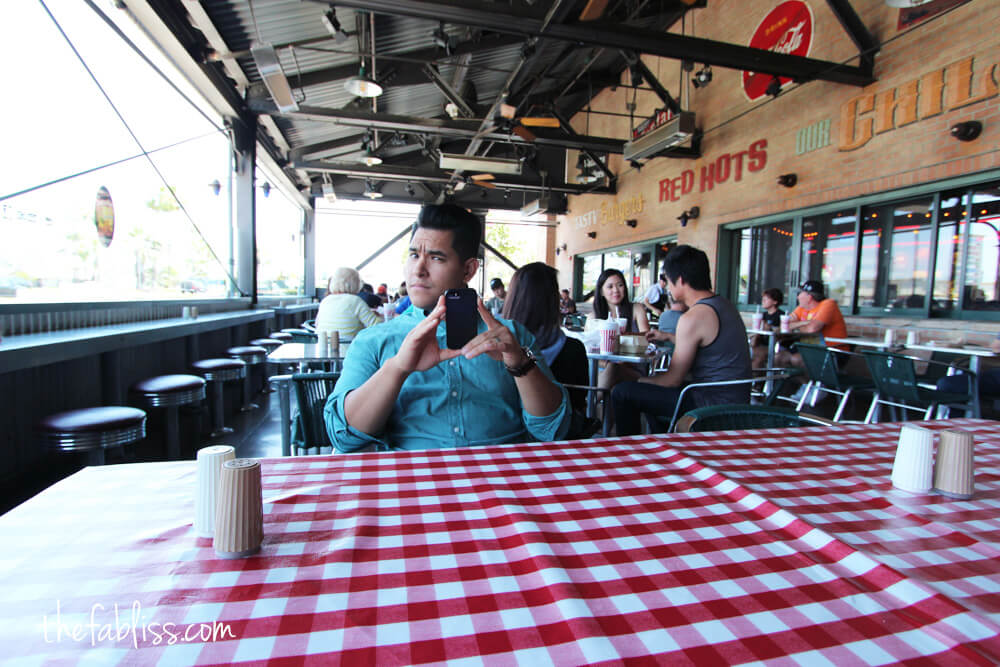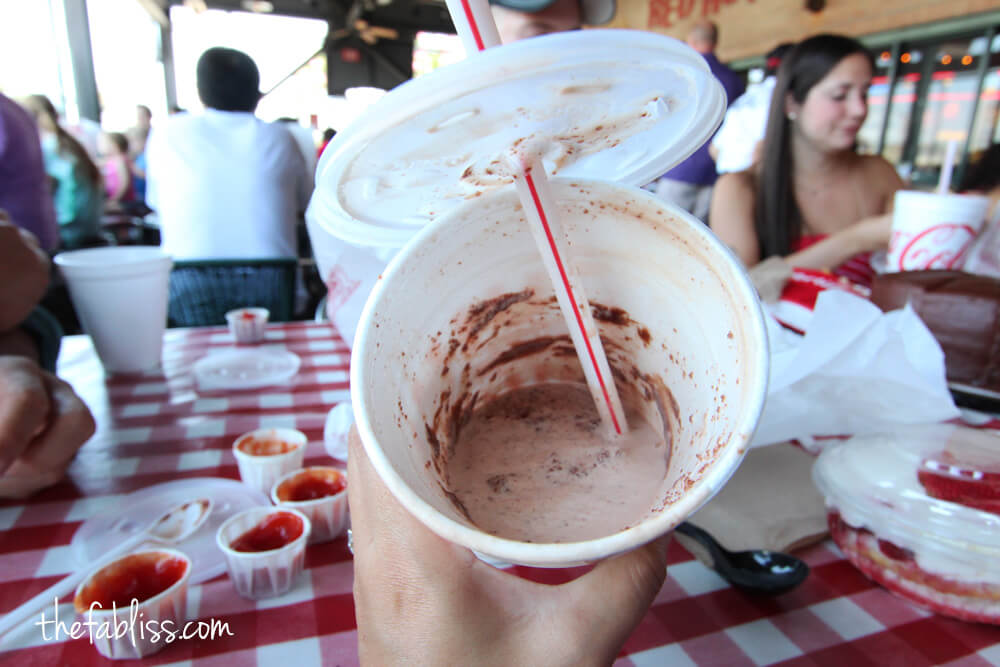 the chocolate cake shake. simple concept. if you like chocolate cake and you love milkshakes, this is for you. let's just say, kyle cannot stop raving about this. can't stop. wont stop.
dessert time!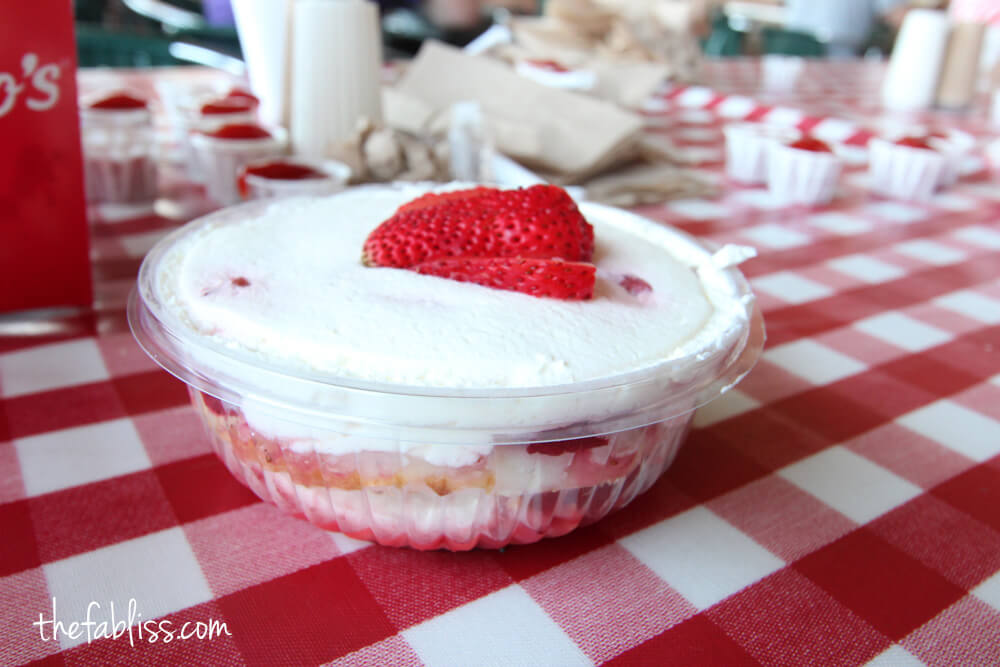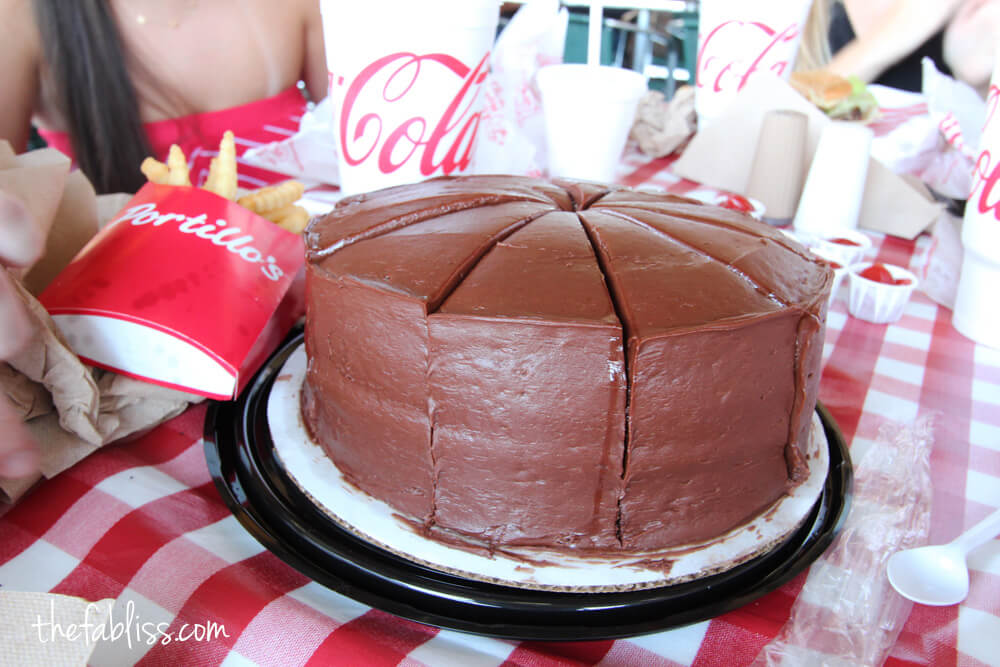 shout out: thanks felicia for the cake!! goldman's life was fulfilled that day.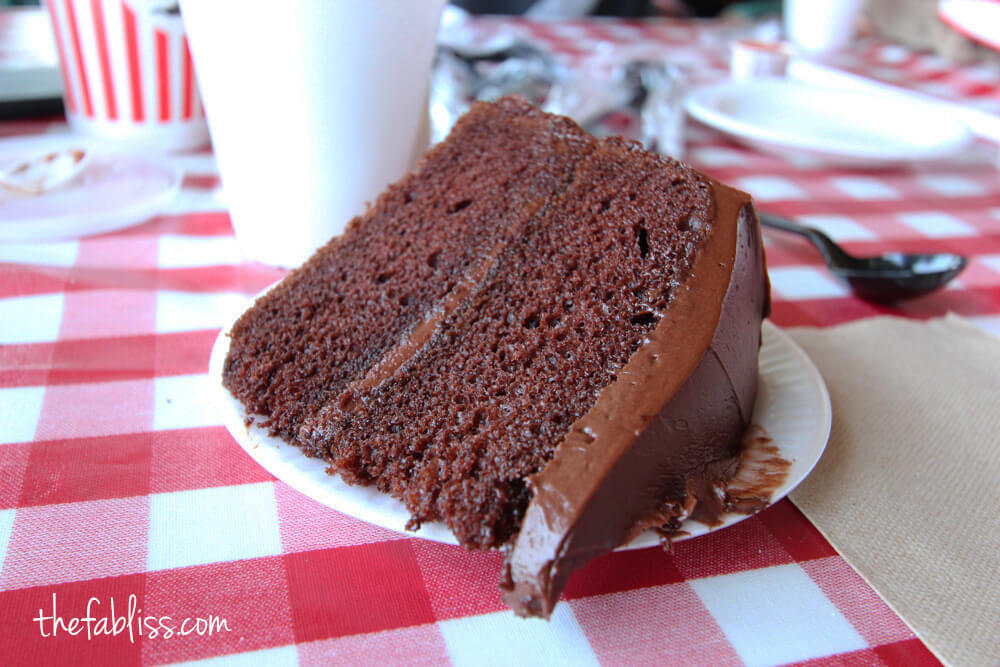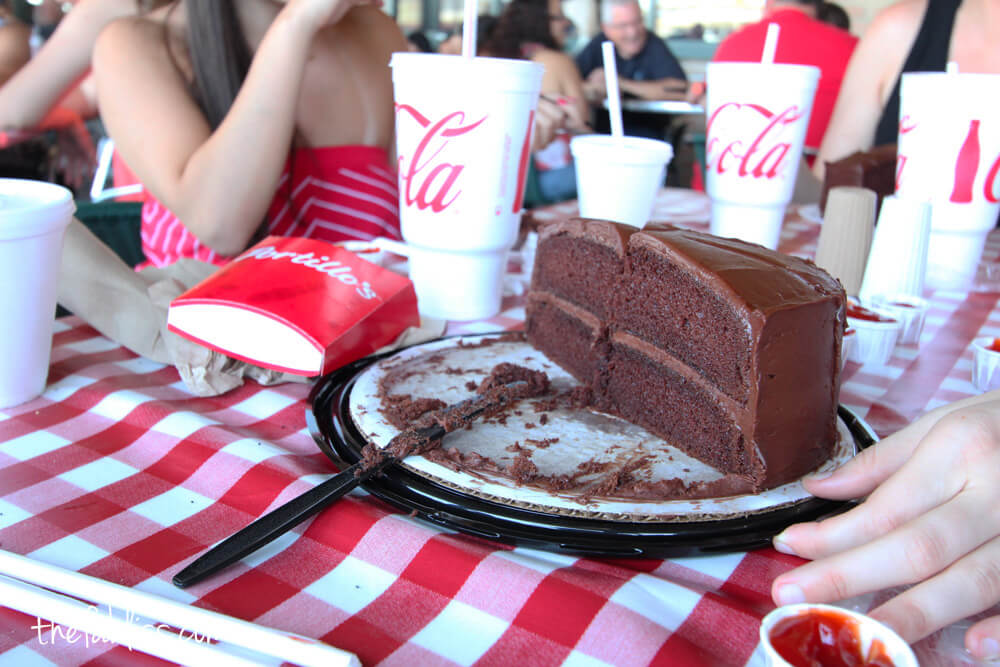 alright, here's the breakdown.
food: fantastic hot dogs and polish sausage. one of my favorite hot dogs now. one piece of advice: wear comfortable clothes (stretchy). you're welcome.
ambience: casual hot dog joint. eclectic interior decor. reminds me of a typical bbq joint with a ton of stuff on the walls (like neon signs). gets packed on the weekends. great outdoor space for large groups.
service: huge menu. there will be a line so make sure you know what you want before you get to the front. order, pay, and then wait for your food. super efficient staff trying to get food out as quickly as they can. keep in mind there they don't wait on tables. again a casual setting.
overall: cheap eat. we over ordered but it think that is the way to go (we took a nap afterwards). solid hot dog. we will definitely be back! next time, we need to try the burger. we heard great things.
this would not be possible without our amigo. happy birthday, goldman!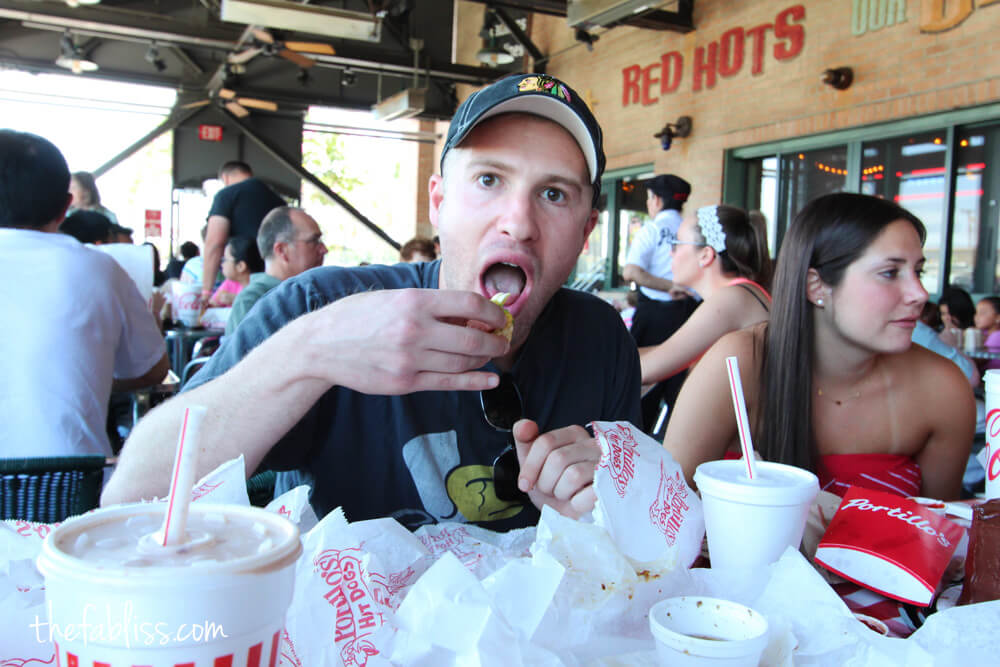 Portillo's
8390 La Palma Ave
Buena Park, CA 90620