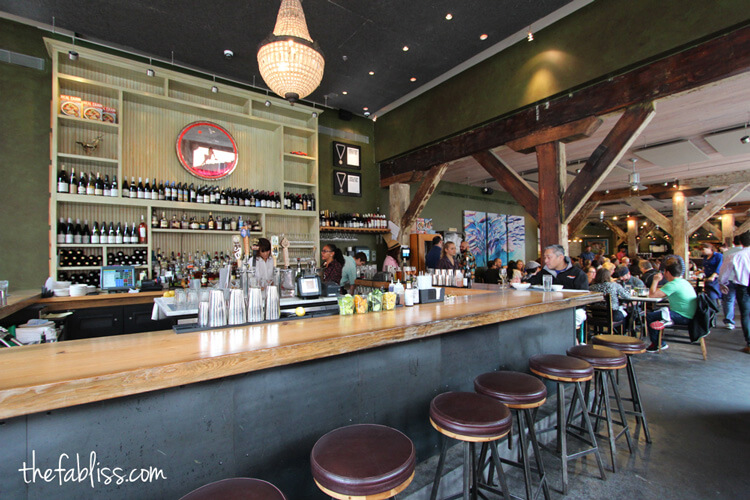 came here on the recommendation of our friend, mark. we initially had booked a res with luke but decided to come here instead. what we ordered for the four of us:
shrimp toast ($7)
smoked tuna dip ($7)
fried bread w/ sea salt ($5)
hushpuppies ($6)
seafood gumbo ($9)
crab & jalapeno capellini ($14)
spicy ground shrimp & noodles ($12)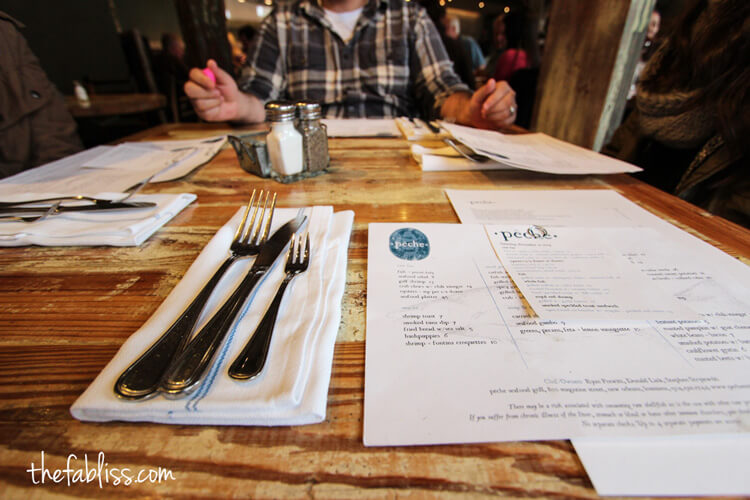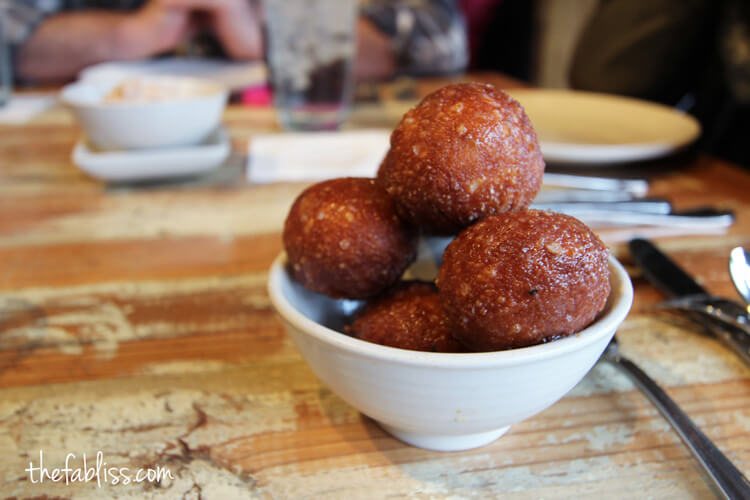 we were wondering why fried bread was on the menu… we were obviously just being foolish. we should know better than to question a chef who won a james beard award. these were little balls of heaven! crispy, hot, and awesome.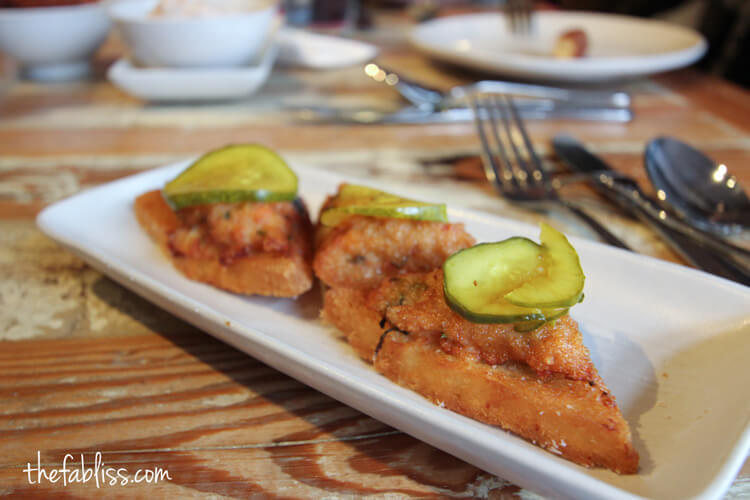 shrimp toast was a twist on what we expected. the shrimp was fried together into one piece and placed on top of toast. the texture reminded me asian shrimp balls on sugar cane sticks (anyone know what i'm talking about?) it was good! the pickles added the needed sweet/sour taste to cut the fat.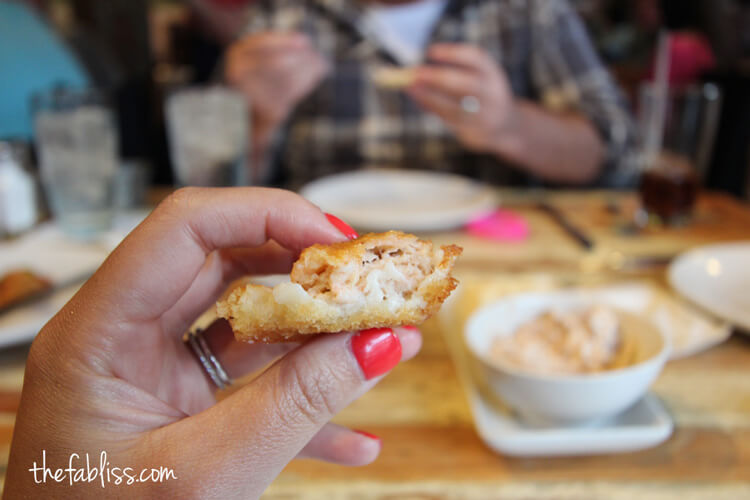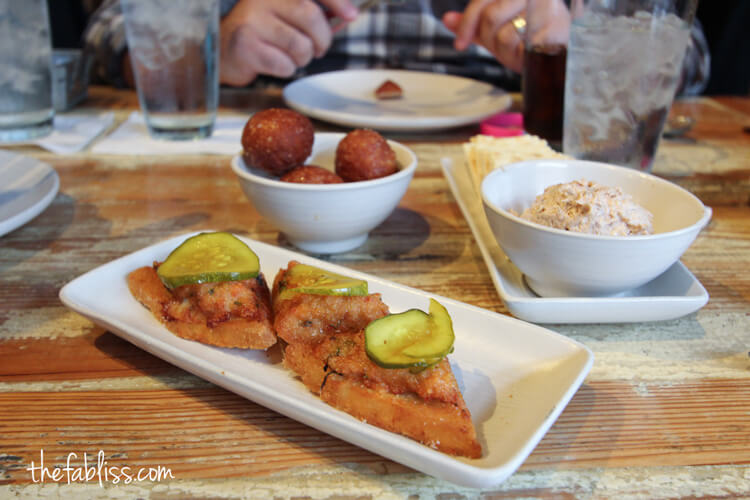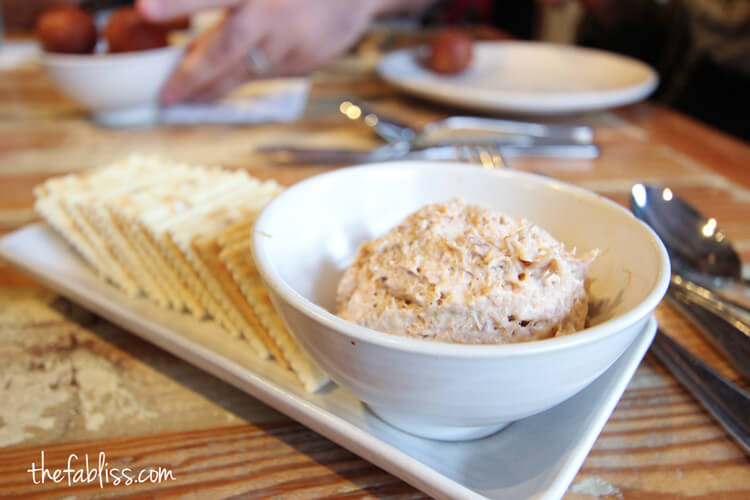 smoked tuna dip was good and came in a huge portion. it did get a little overwhelming after a while but still good. we had to ask for more crackers to finish it up. we think crackers were good but crispy bread would've been better.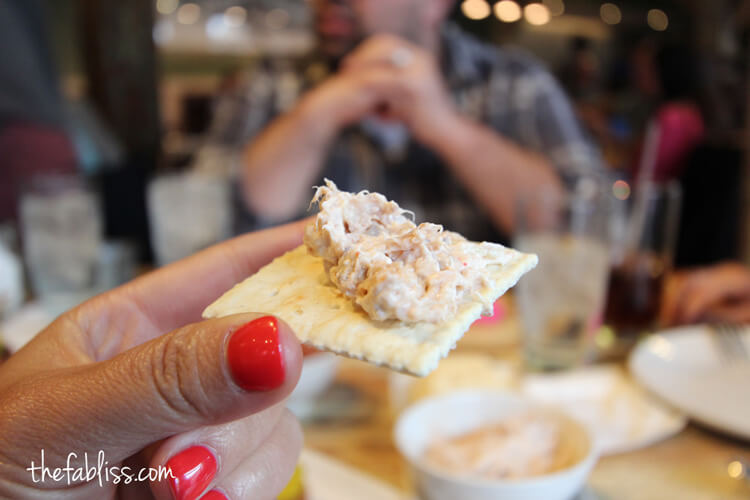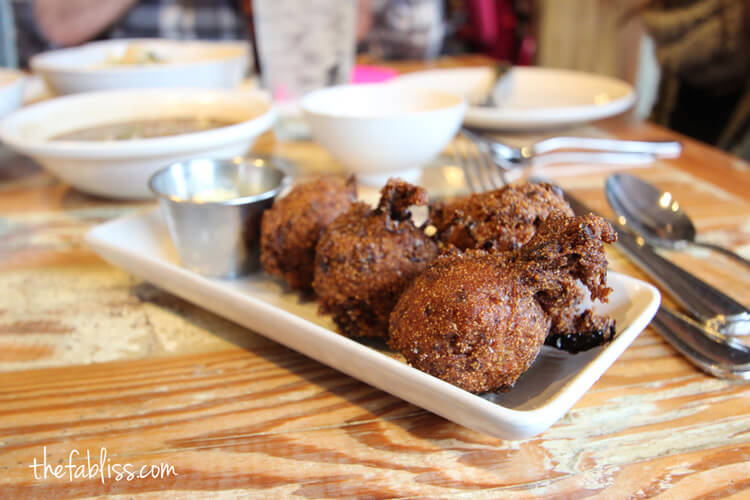 hushpuppies were okay. make sure you dip it in the sauce.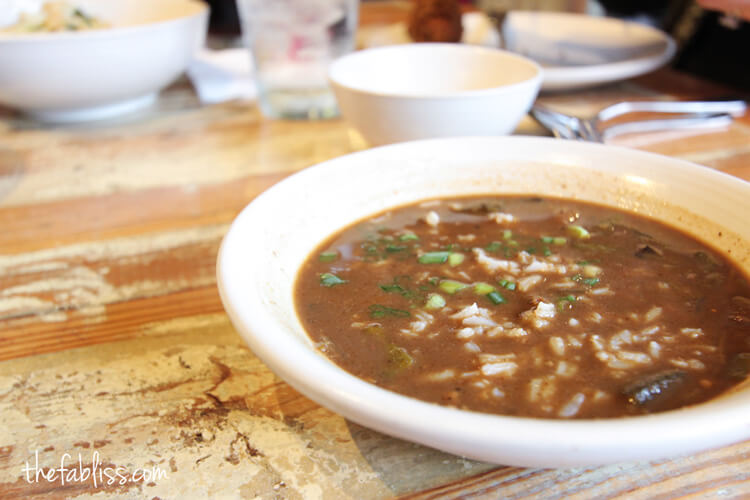 seafood gumbo. kyle really liked this one.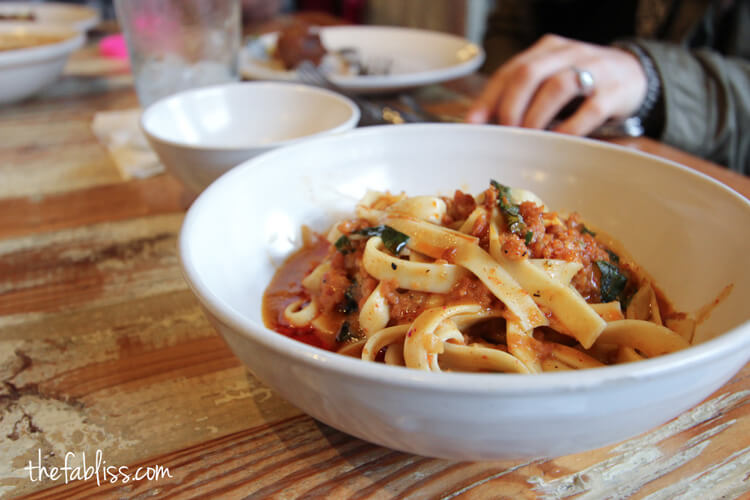 spicy ground shrimp & noodles (above) were so tasty! noodles were cooked al dente. sauce was incredible. i wanted to slurp it up. the crab and jalapeno capellini looks bland but it is also equally fantastic!
food: we loved the food here. this was my favorite meal! notable dishes: pasta dishes were uh-mazing. make sure you get the fried bread.
ambience: awesome, industrial-looking, yet charming space. exposed wood beams and brick. high ceilings. lots of natural light. natural woods. very refreshing from anything you will encounter on bourbon street. since it is a big open floor plan, the restaurant would be able to accommodate larger parties.
service: service was good but i will say that we felt a little tension when we told the waiter no dessert for us.
location: this is walkable from the french quarter (we did it on the way back). 5 minute drive vs. 15 minute walk.
overall: we fell in love with peche. everything was delicious! items on the menu sound relatively simple but trust us when we say, you will be blown away by how well prepared everything is. flavors are well thought out, packing a great punch to your taste buds. fyi – peche has received the james beard award… well deserved awards (best new restaurant and best chef). thanks mark, for introducing us!
Peche Seafood Grill
800 Magazine St
New Orleans, LA 70130