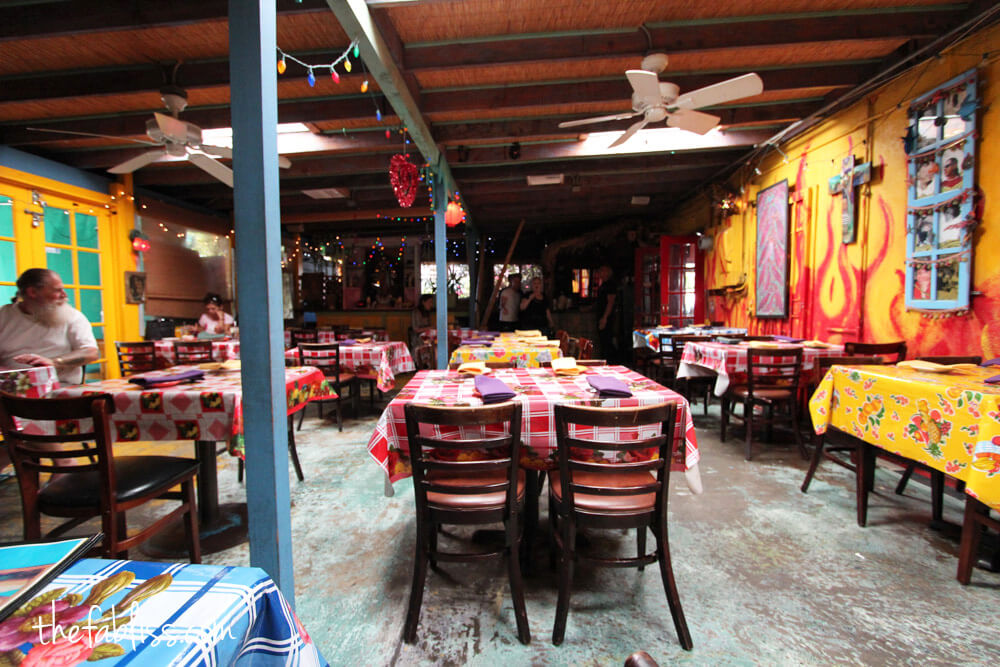 firstly, don't confuse this place with cha cha chicken. our friend goldman had been trying to get us to go the cha cha cha but we were hesitant because we weren't crazy about our cha cha chicken (another popular caribbean restaurant in la) experience. this place blows cha cha chicken out the water. fo sho.
secondly, don't judge this place by the outside (it looks like a shack). that would just be a mistake. so here is what we ordered:
ceviche guadalupe w/ dirty chips
guava and goat cheese quesadilla
jerk pork
plantano frito served with creme fraiche
paella andaluz
jerk chicken pizza
calamari frita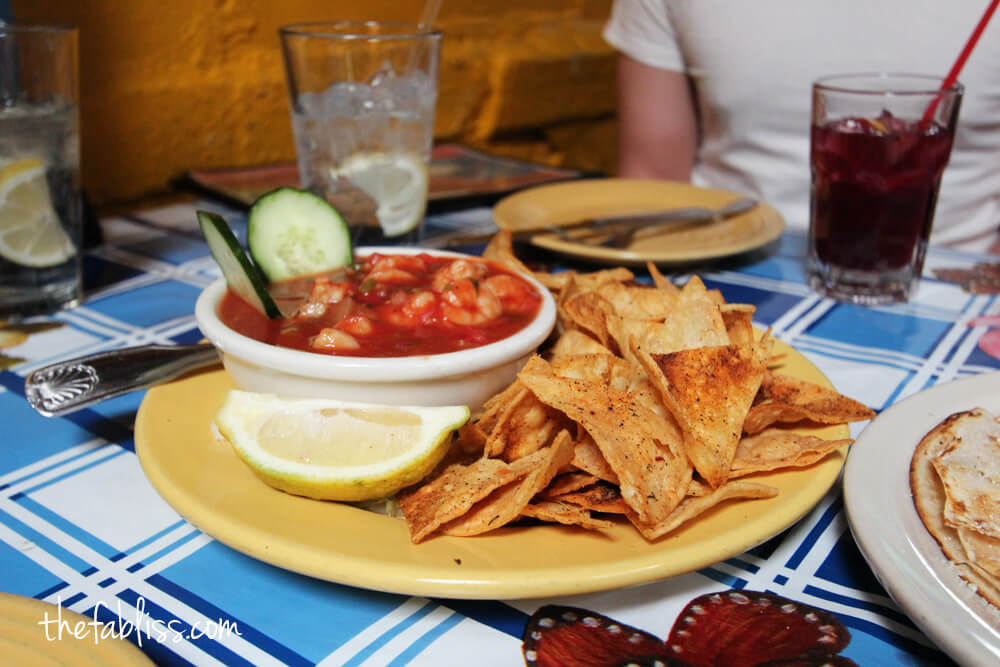 ceviche was delicious! dirty chips are pretty much crunchy, seasoned tortilla chips. uh-maze balls. don't worry, the dirty chips aren't too salty with the ceviche. you should definitely order this.
the goat cheese guava quesadilla is a popular one. people who love goat cheese, love this. we aren't huge on the goat cheese scene. but goldman told me he that the goat cheese was subtle… i still thought it tasted goaty. it just wasn't for me but still loved by many.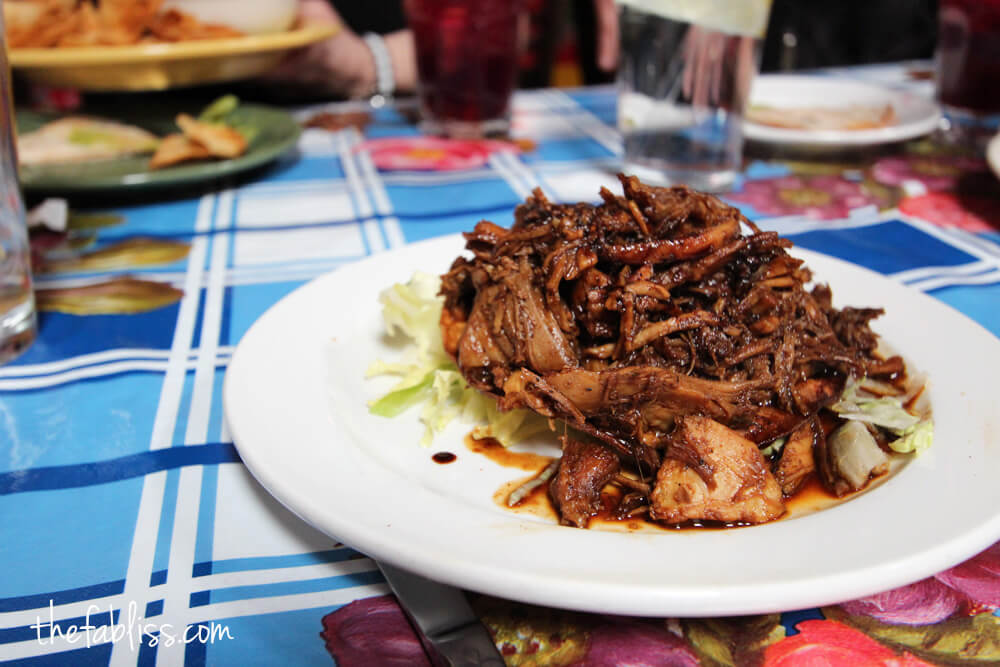 jerk pork was good. fried plantains with creme fraiche? even better! this was one of my favorites! great pairing. mmm.
paella andaluz definitely did not let us down. it was pretty freaking tasty. rice wasn't over cooked. packed with flavor. would definitely order this again.
onto the jerk chicken. this was a winner. i repeat. winner. we ended up order another one of these because we couldn't get enough of this! crust was great. chicken was moist and the jerk sauce was ridiculously good with a nice kick. this definitely stood out as our favorite dish.
calamari was good. all things fried with a creamy sauce are good.
ambience: decor is playful eclectic and casual. bright colors, random christmas lights and even more random plastic table cloths. before i walked it, i thought this place would be very dark. good thing there were skylights, which added a fresher feeling. you can definitely come here with a relative big group. just call ahead for a res.
parking: horrendous. the lot is small and its valet. we decided to do street parking, which is a pain to find. after a solid 15 minutes, we found a spot that was pretty far away.
service: friendly. no complaints.
overall: this place is a winner. great food! standout dishes were the jerk chicken pizza, the paella, and the ceviche! we will be coming back…with a crowd so that we can order more.
thanks for the introduction, goldman.
Cha Cha Cha
656 N Virgil Ave
Los Angeles, CA 90004
Neighborhood: East Hollywood
Category: Caribbean