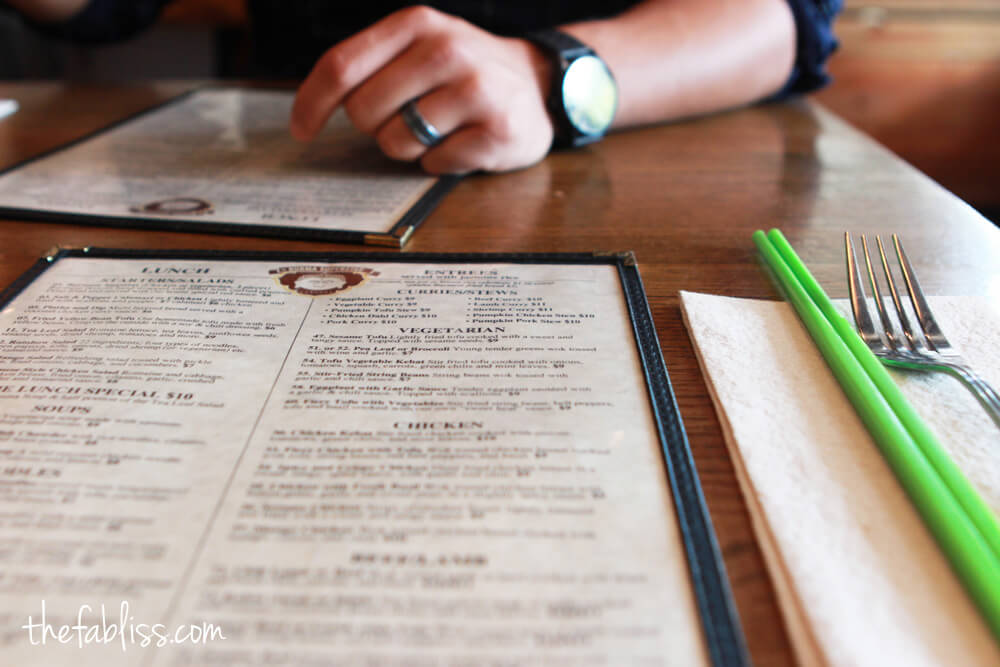 since we have been planning this trip to norcal for quite some time now (go lions) we had a list of restaurants we absolutely had to eat! burma superstar was one of them (thanks tiffany!). it has three locations: san francisco (the original one), oakland and alameda. given our schedule, we went to the oakland location.
this is what we came for: rainbow salad (actually, it was recommended that we get the tea leaf salad. we were conflicted so got the rainbow salad this time and will have to try the tea leaf salad next time!) – salad made with 22 different ingredients. Four types of noodles, green papaya, tofu, onions, dried shrimp, and a tamarind dressing. so the waitress will walk you through each ingredient…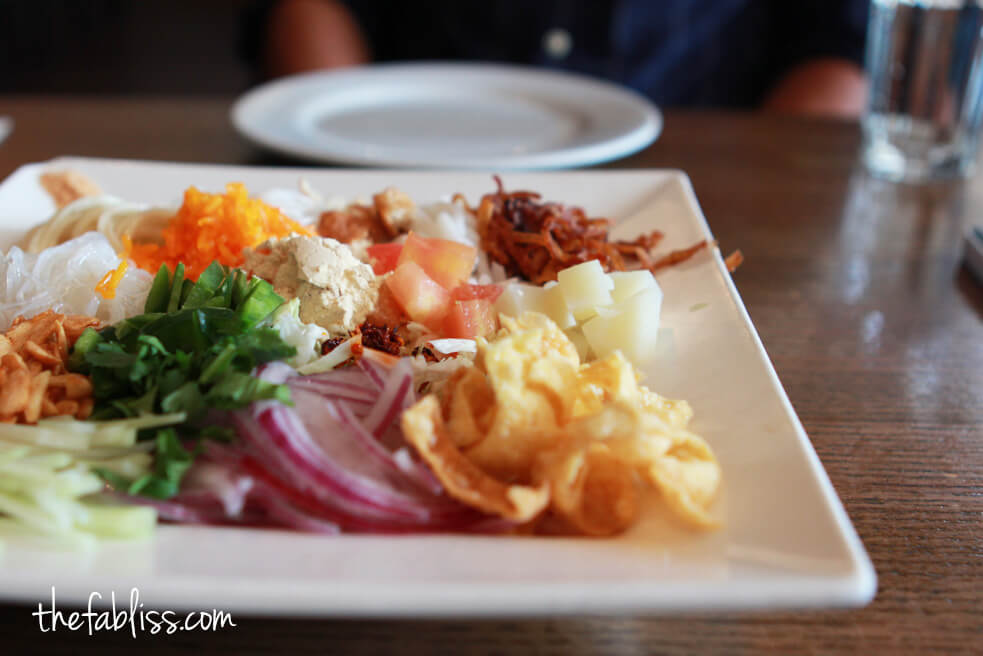 then he/she will prepare it for you (aka toss it for you).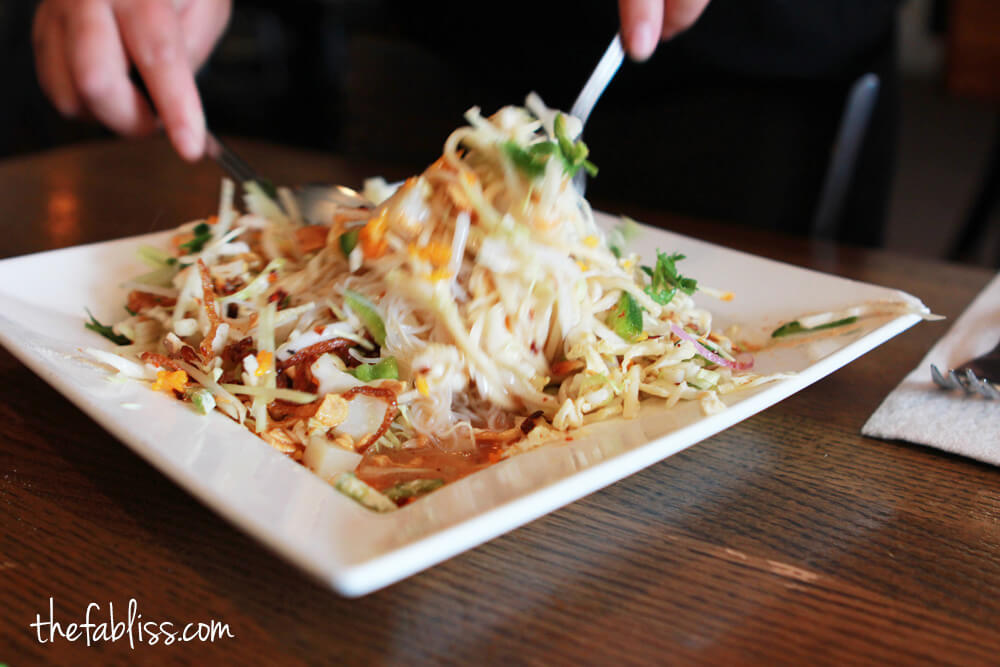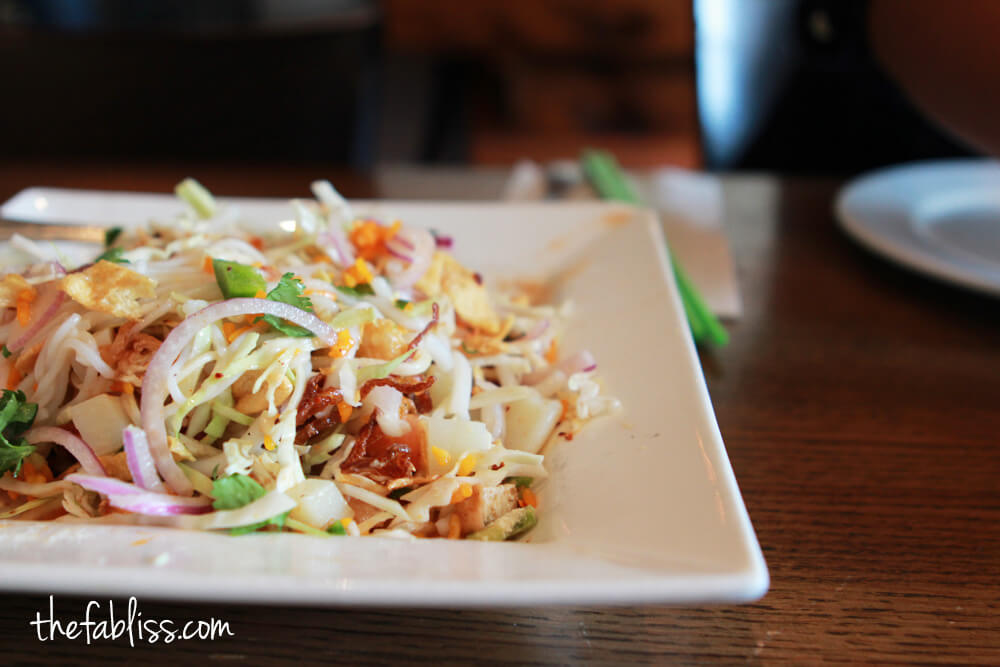 and then…tada! uh-mazing. its everything you want a salad to be – light and refreshing. and! i really enjoyed the tamarind dressing. (just thinking about it makes me hungry) side note: apparently this salad and the tea leaf salad was featured on the food network: diners, drive-ins & dives. other things we ordered:
fiery beef – spicy (not but not too spicy). loved it. flavor is awesome.
beef curry (burmese style) – loved this as well.
duck garlic noodles – duck was delicious but the truth is…after eating fiery beef and beef curry, both of which are an explosion of flavor…these garlic noodles didnt have quite the punch. but i still enjoyed it.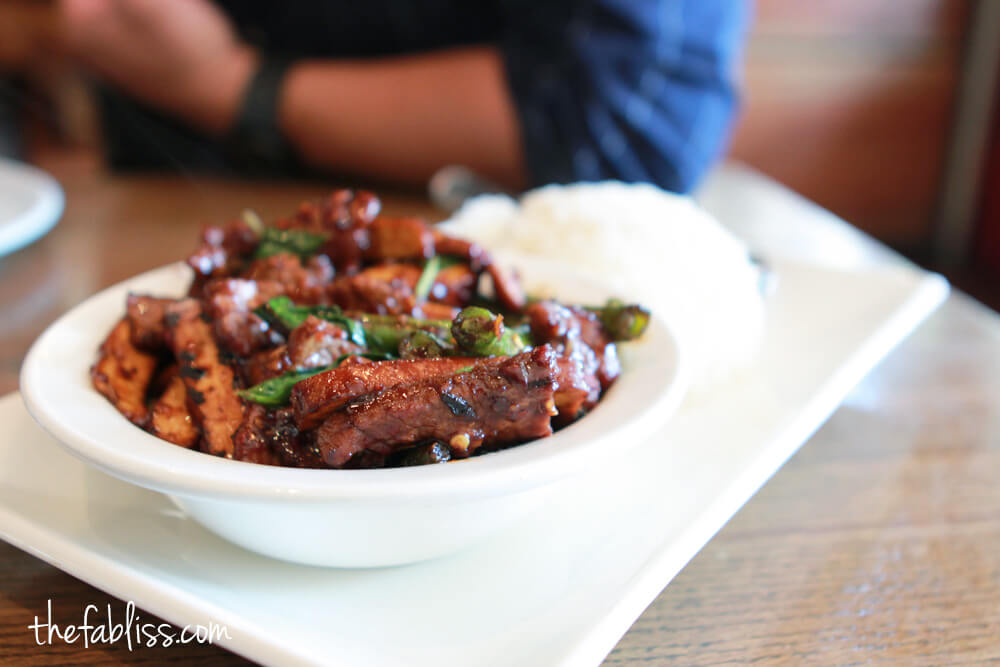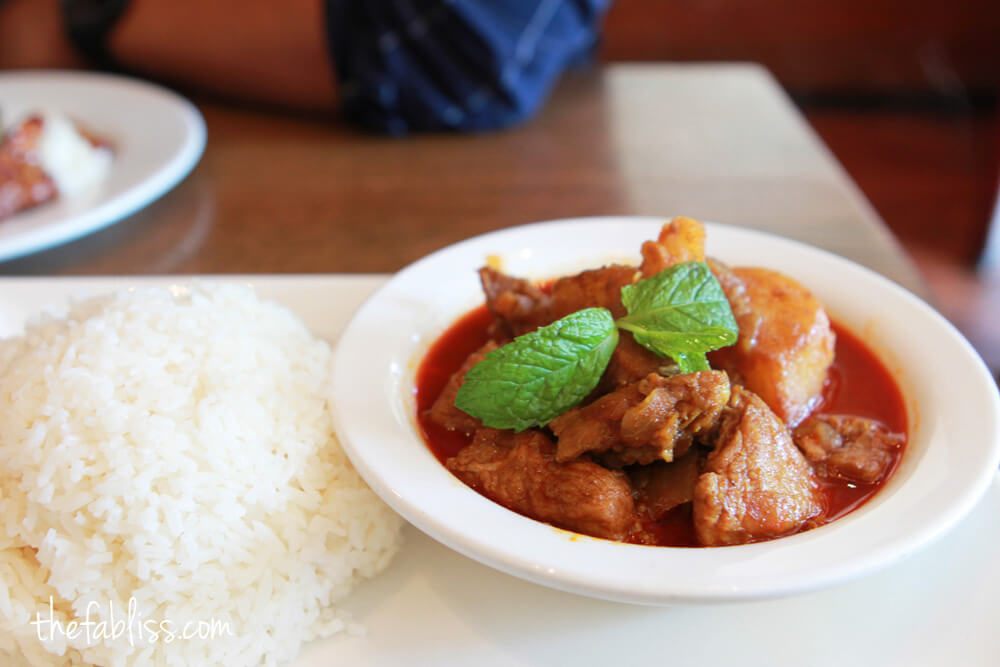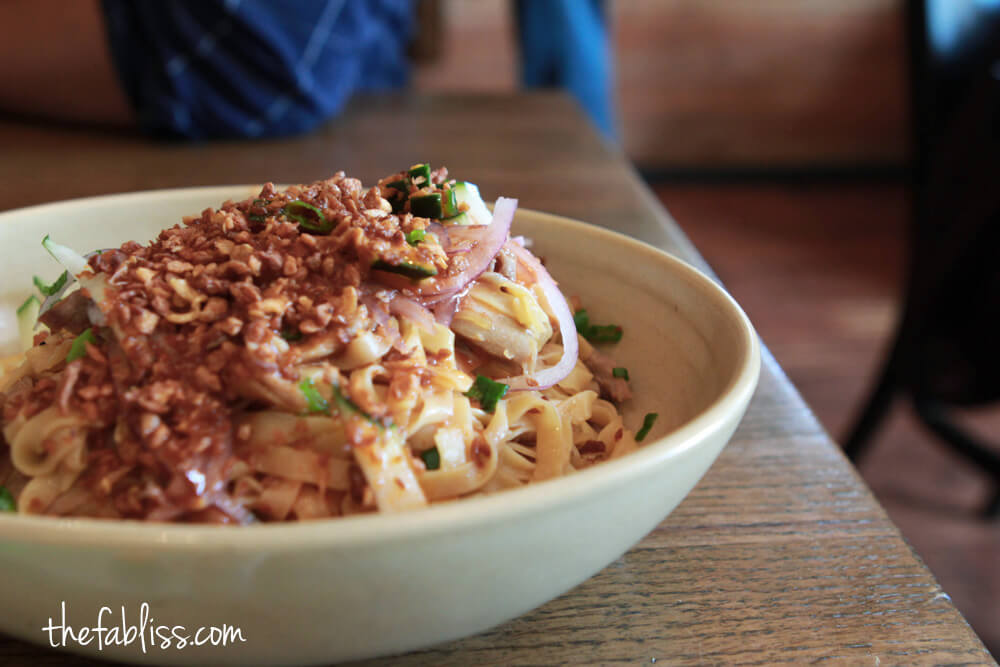 food: excellent. you must go here. (rainbow salad. rainbow salad)
ambiance: cute. clean, simple modern.
service: good and helpful. when they bring out the rainbow salad with 22 ingredients, they go through all the ingredients!
overall: i will be back to eat you, burma superstar.
Burma Superstar
4721 Telegraph Ave
(between 47th St & 48th St)
Oakland, CA 94609
Neighborhoods: Temescal, North Oakland