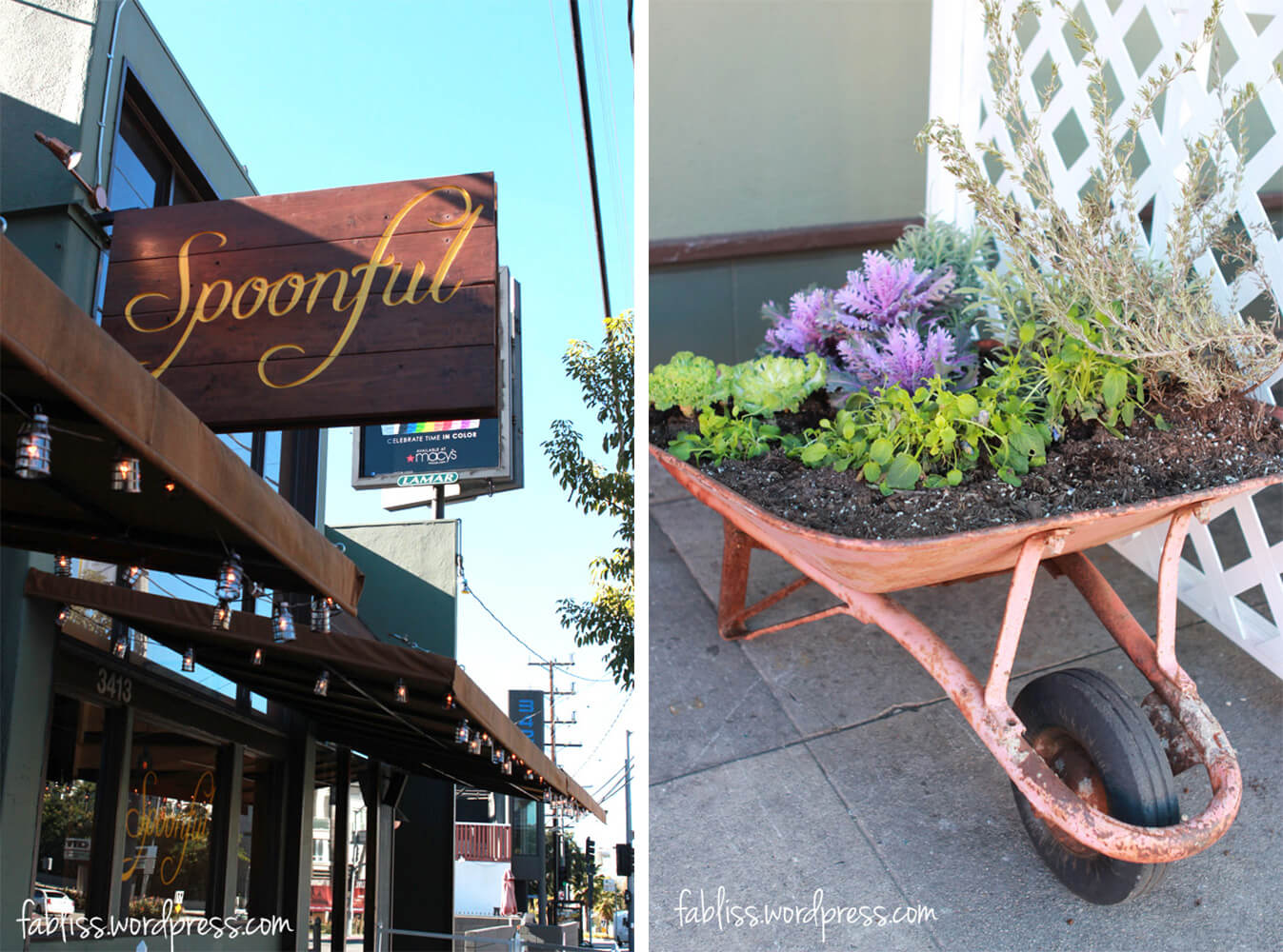 spoonful just opened up! it took over henry's hat (closed october 2012) spot on ventura. we were pretty excited to go here for brunch because we wanted to try the southern fried chicken with grits and collard greens! we've never had grits or collard greens.
it is right across the street from the la fitness. (yep, from where we were sitting, we could see the dedicated people going to the gym… yeah, we felt bad about ourselves but hey, we were hungry)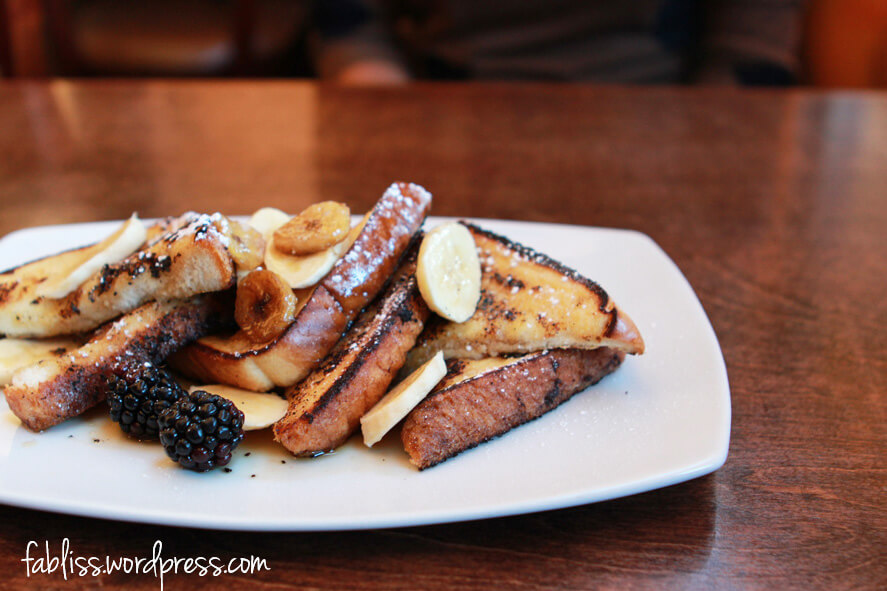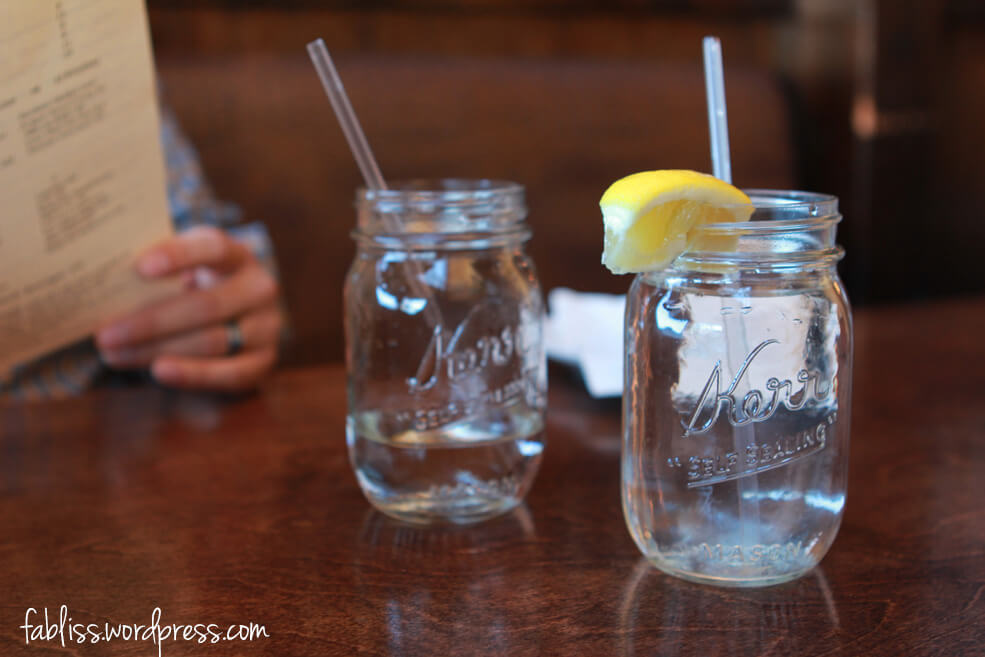 the decor is very, very cute. water in mason jars, edison lights over the bar, chandeliers, quotes on the walls…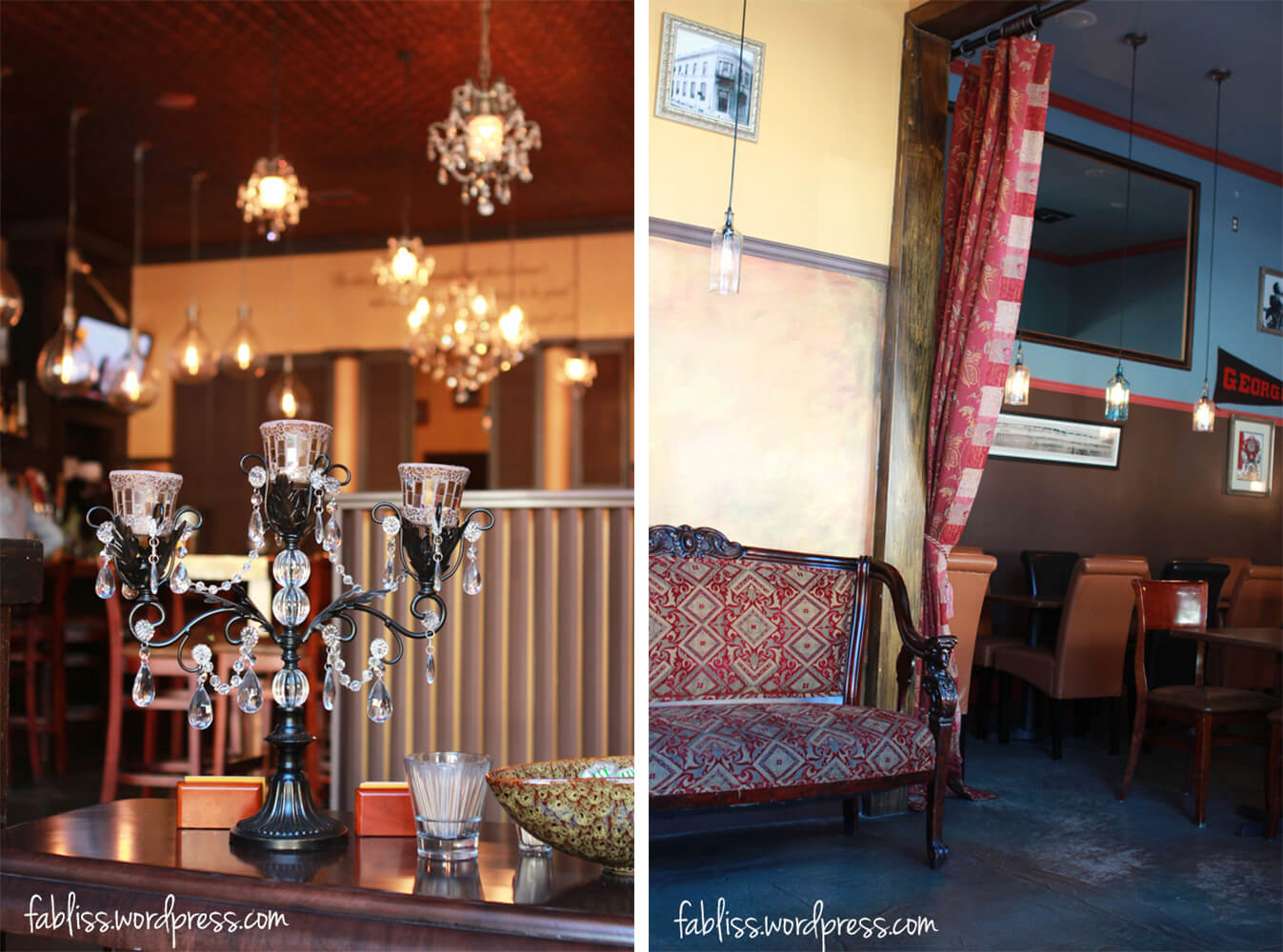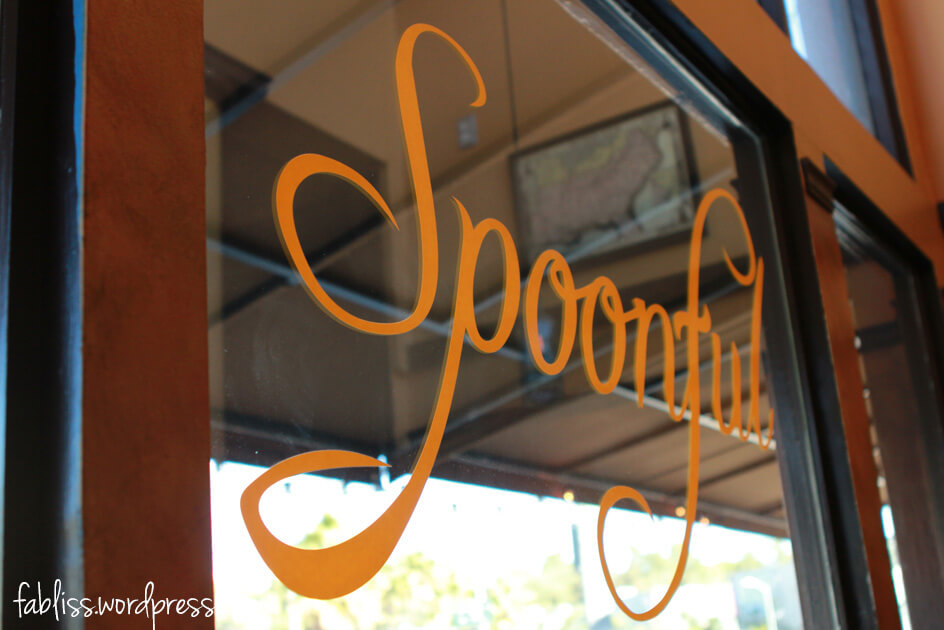 so the southern fried chicken ($14)… crispy on the outside and super moist on the inside. gravy was pretty good too!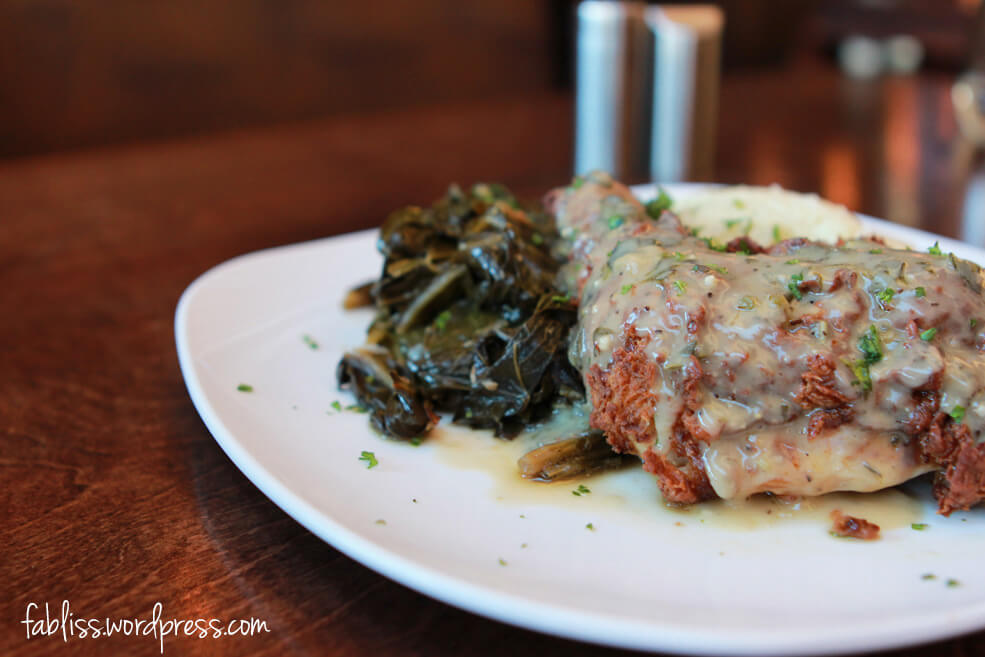 so our thoughts on collard greens and grits. we werent huge fans of the collard greens and can definitely see how people either love it or hate it. collard greens are on the bitter side. the texture of grits is something you have to get used to but i enjoyed it with my chicken.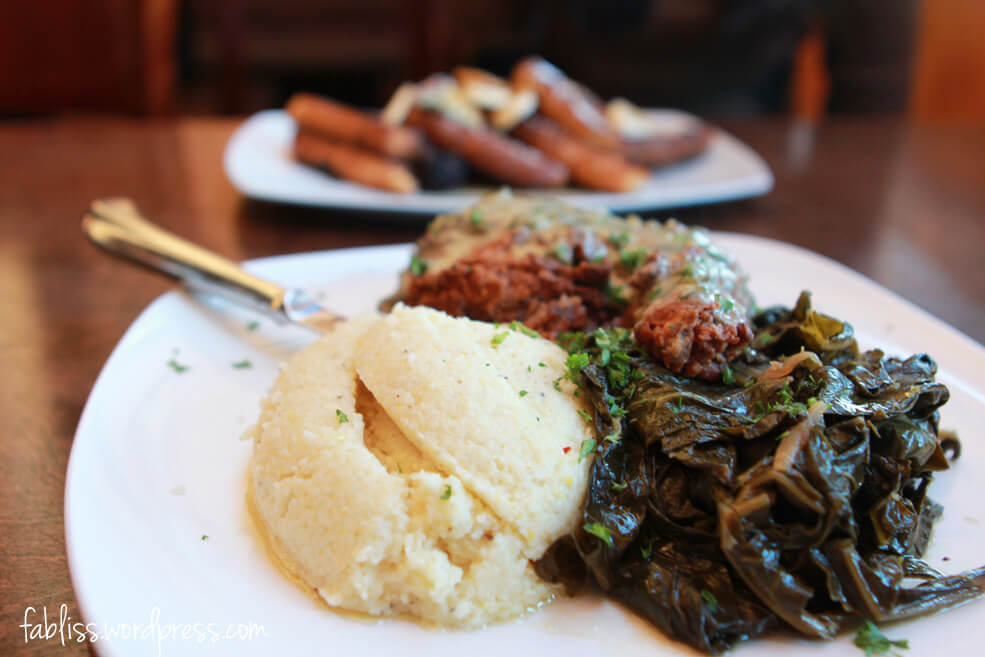 second thing we ordered: bourbon french toast ($12) very tasty. you would think that it would be too sweet, but it wasnt. loved the bananas! the french toast itself wasnt too soggy or to tough. you could cut through it with a fork. i liked this dish.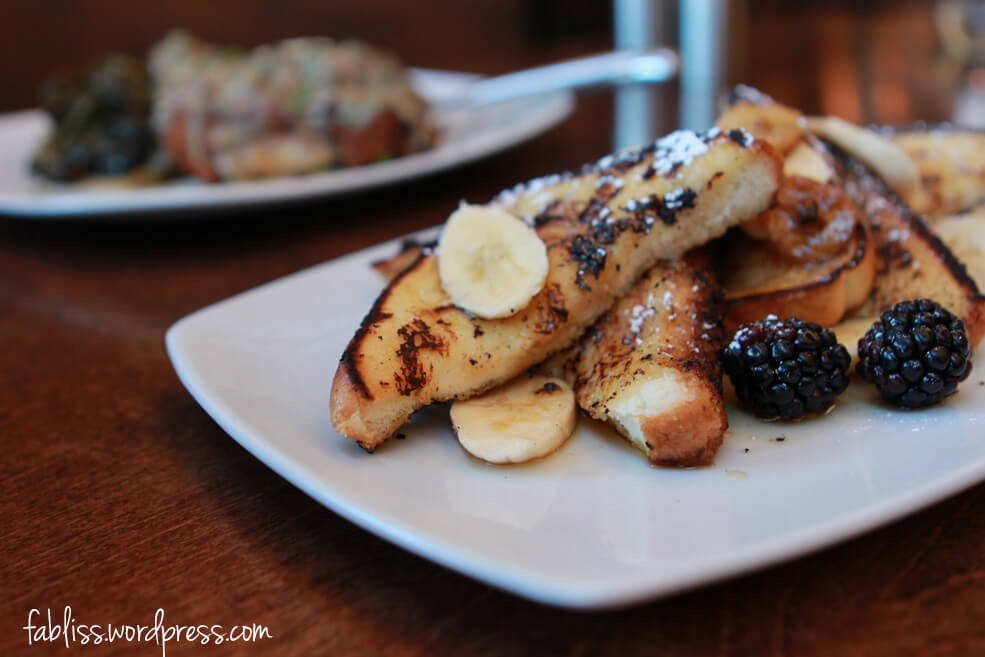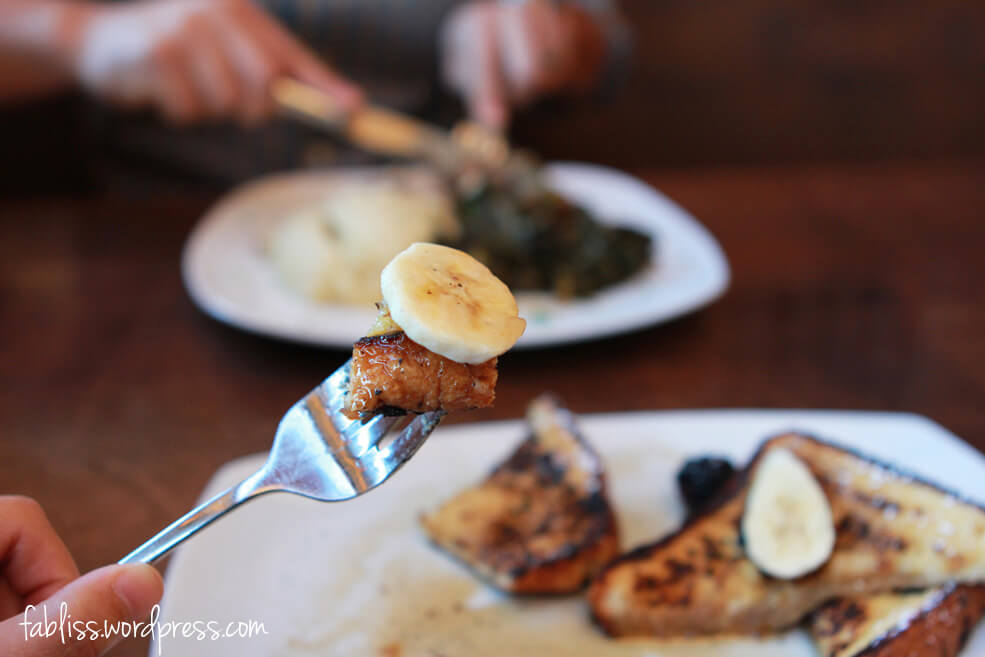 service: when we visited spoonful, the place was on the empty side so our water / sweet tea service was awesome!
parking: it was a sunday so we just parked at a meter in the front of the restaurant no problemo.
overall: it's definitely hard to eat this place while you are staring at people enter and exit the gym. the food is definitely not on the "light" side but then again, you know that when you decide to go here. overall, we liked our food but didnt love it…and for the price? not really. from the initial reviews we read, people loved the food. did we order the wrong thing? despite the brunch menu, the bar has a lot of potential. we will keep an eye on you, spoonful.
Spoonful
3413 Cahuenga Blvd W
Los Angeles, CA 90068
Neighborhood: Universal City