for most of you who know me or have followed my blog long enough…you know i love meat! so when my cousin suggested that we go to native foods cafe (what was explained to me as a vegan spot) for lunch, i was very hesitant. well…let me tell you my conclusion first and then i'll go into detail. i freaking loved it!!! so i'm passing on the love.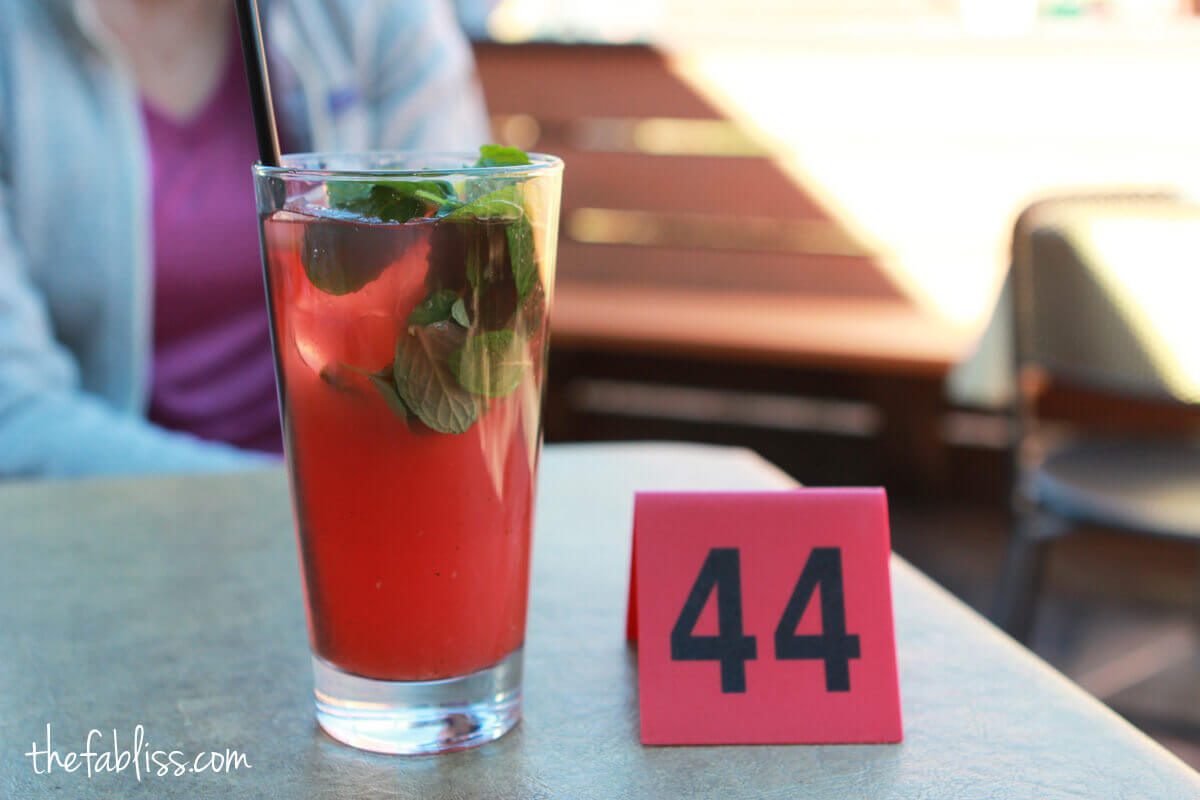 who doesn't appreciate a refreshing drink?! enter: watermelon fresca with some mint. you'll love it and the little chunks of watermelon too! i didnt try the other flavors (which i'm sure are great) because the watermelon just screamed my name.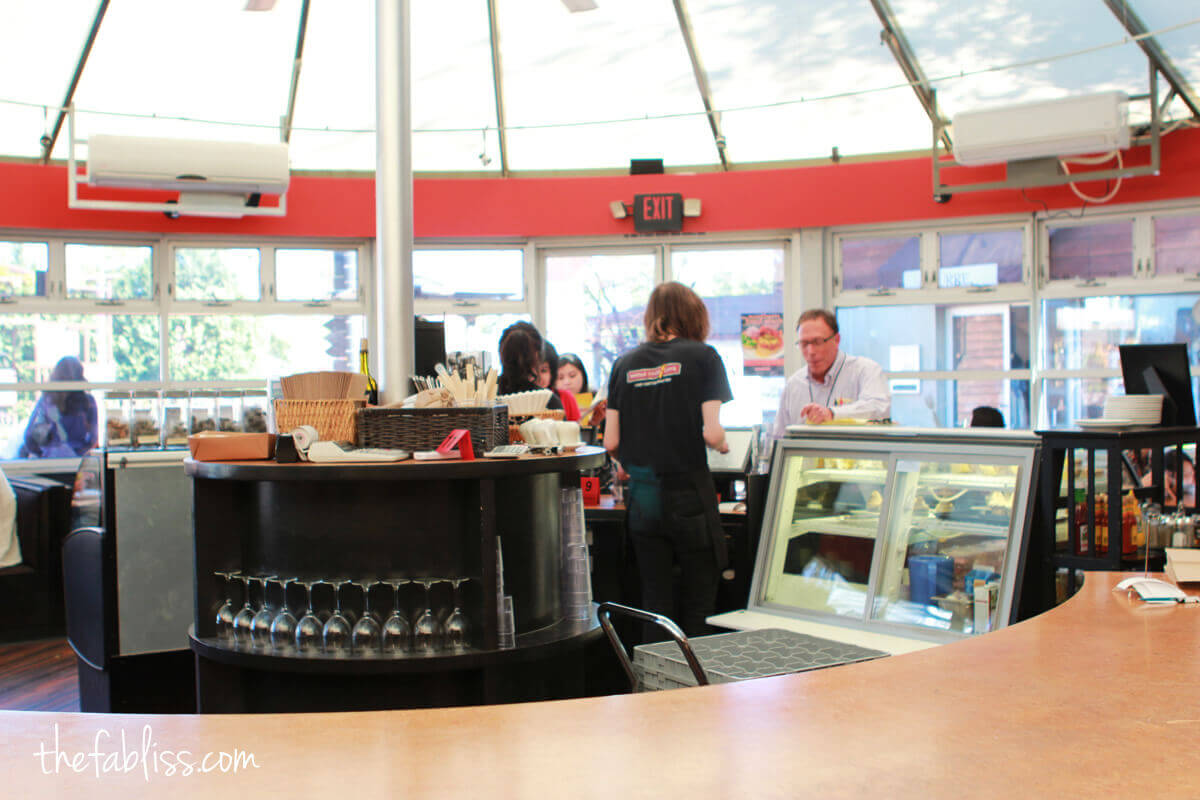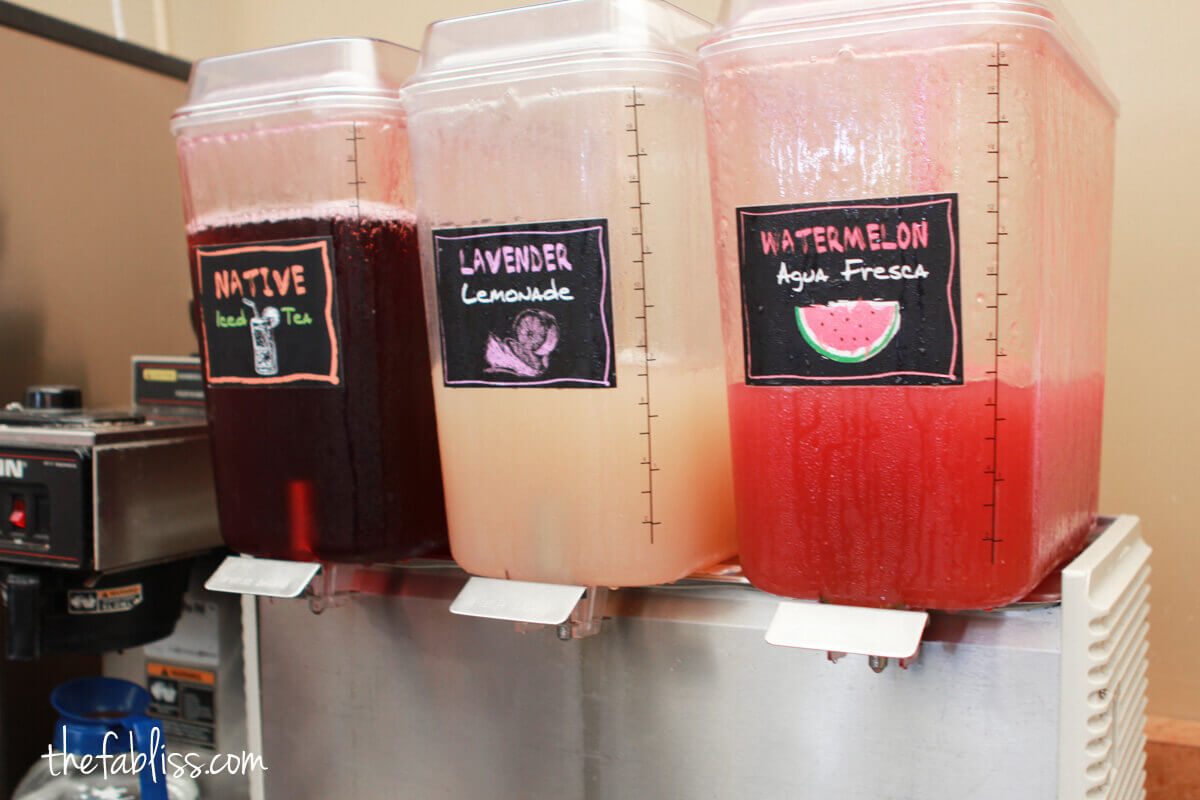 appetizer ordered: nuevo native nachos! homemade corn tortilla, black beans, native taco meat, native chipotle crema (on the sweet side), native cheese, salsa fresca, guacamole, corn, green onions, cilantro and jalapenos! this is one of the must tries. why? because it's different, it's delicious…and it's nothing like you think it's going to taste like. this is something you definitely have to eat fast since it does get a little soggy. vegan cheese…how do they do it? also, jalapenos add a good, but not overwhelming kick.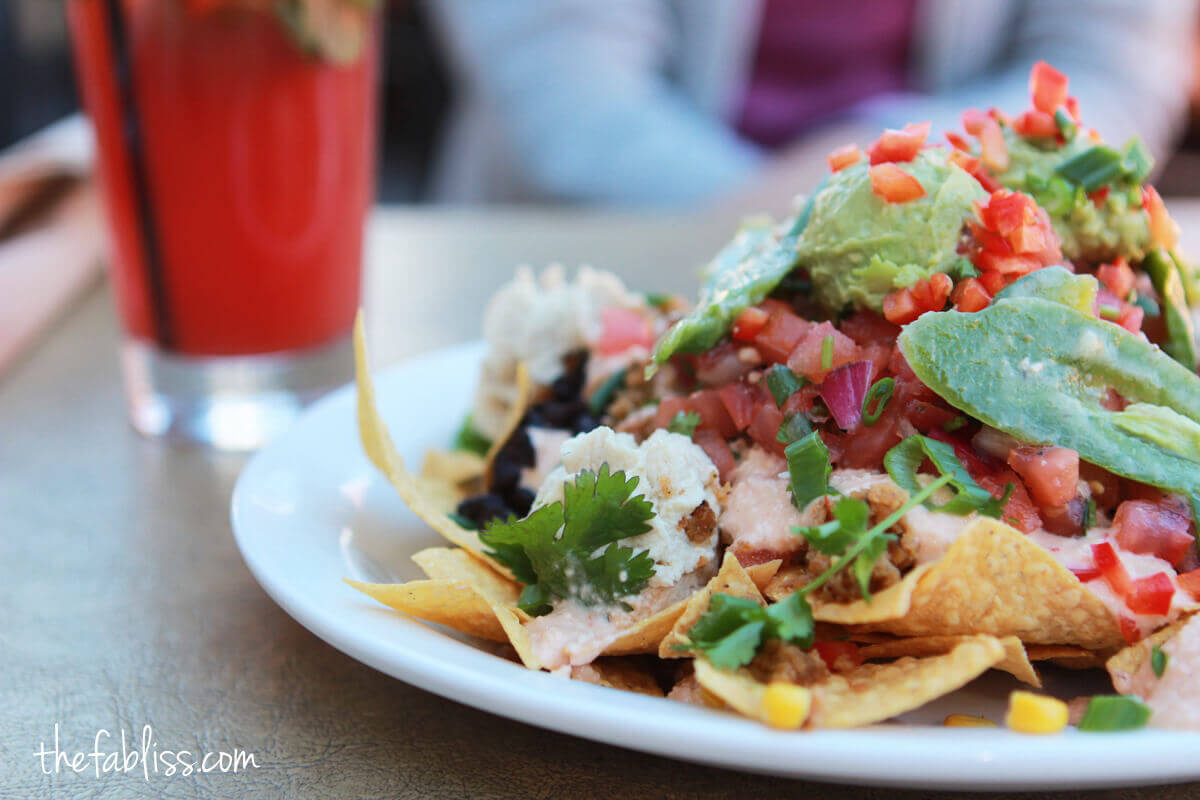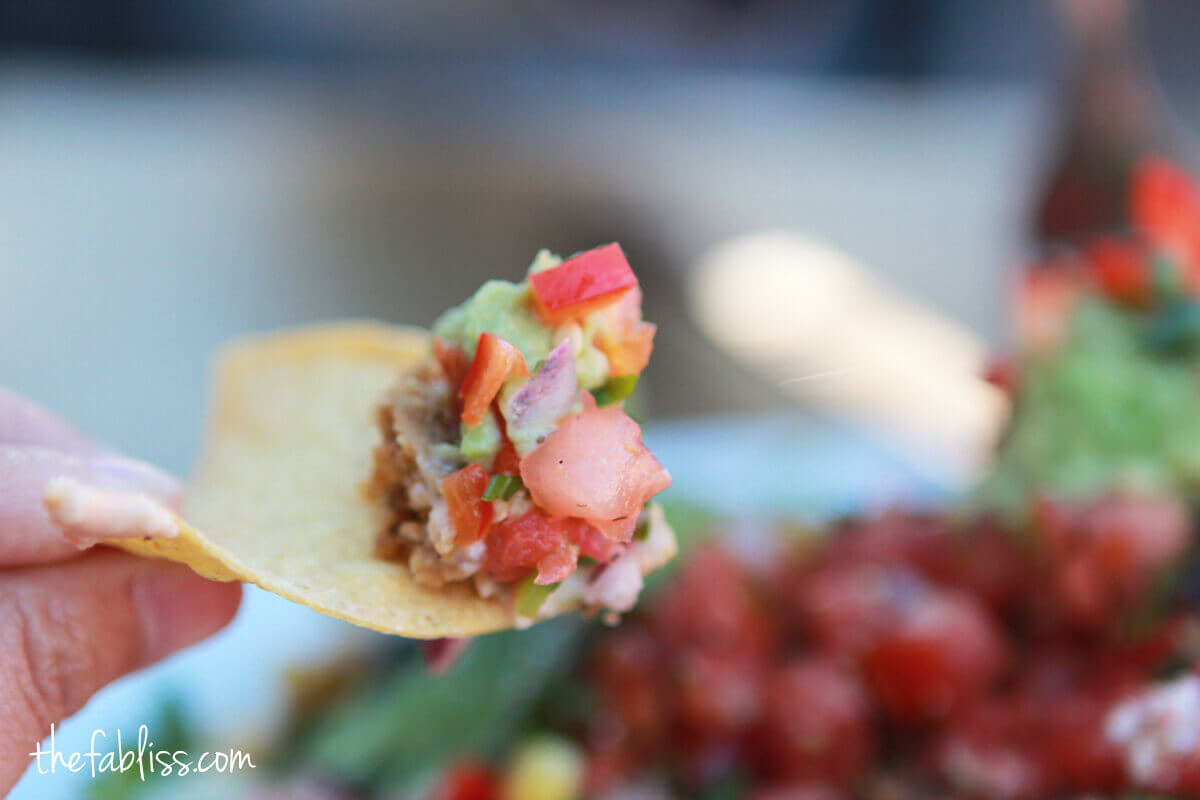 entrée #1: portobello and sausage burger. this is one of the coined favorites of native foods cafe. grilled portobellos, native sausage seitan, caramelized onions, pomodoro, sweet roasted garlic, creamy pumpkin seed pesto and mayo. it looks pretty hefty but its actually very light. (that's what happens when there is a big mushroom in there) so this burger tastes delicious! i thought the texture would be a little weird…but it didnt phase me at all.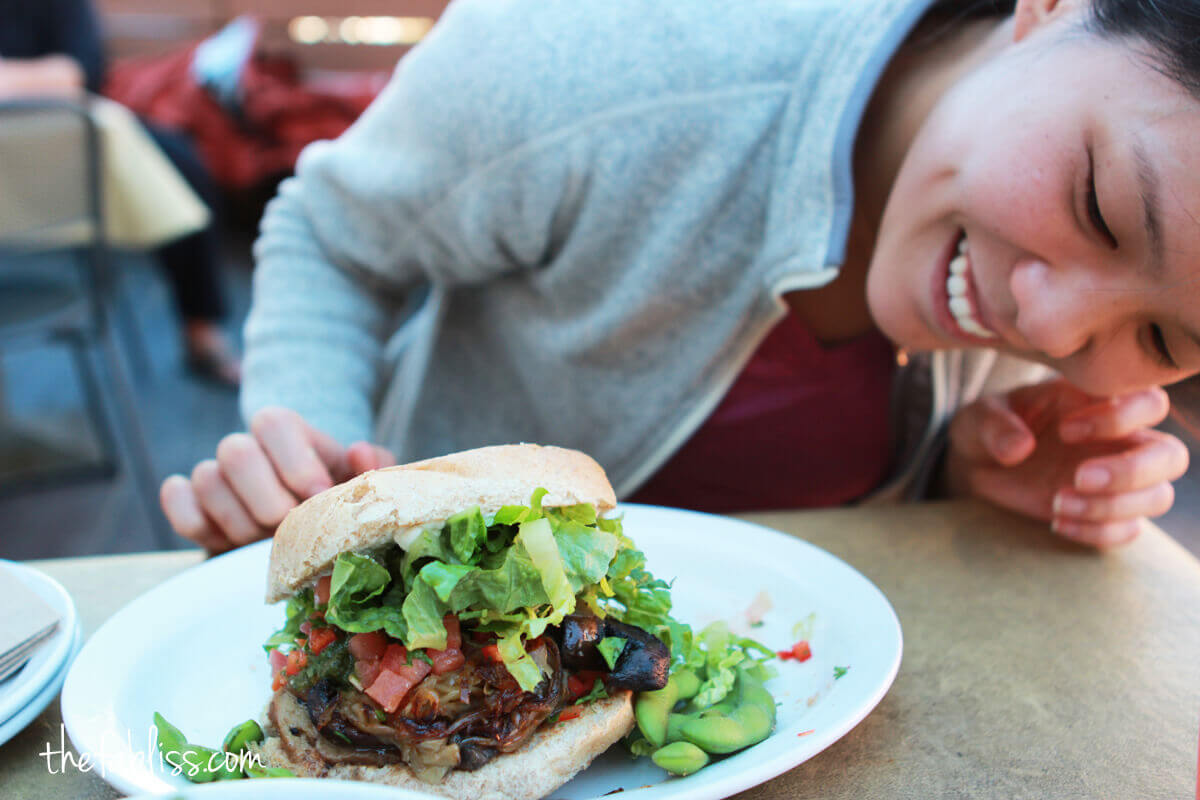 entrée #2: indo noodle salad! cucumbers, red peppers, onions, carrots, baby greens, rice noodles, sweet peanut-chile dressing, ginger-glazed native tempeh, peanuts and cilantro. so i loved this. originally, we ordered this because we love peanut sauce…but what makes this salad is the glazed tempeh! it is so, so tasty. as a note, i was lucky that i shared this with my cousin because i dont think i could have eaten this by myself. its good…but on the sweet side. if i had to eat the whole thing…i'd probably crave salty fries. overall, this salad was very refreshing. not too heavy. would i get this again? yes, but there are so many other things on the menu i want to try.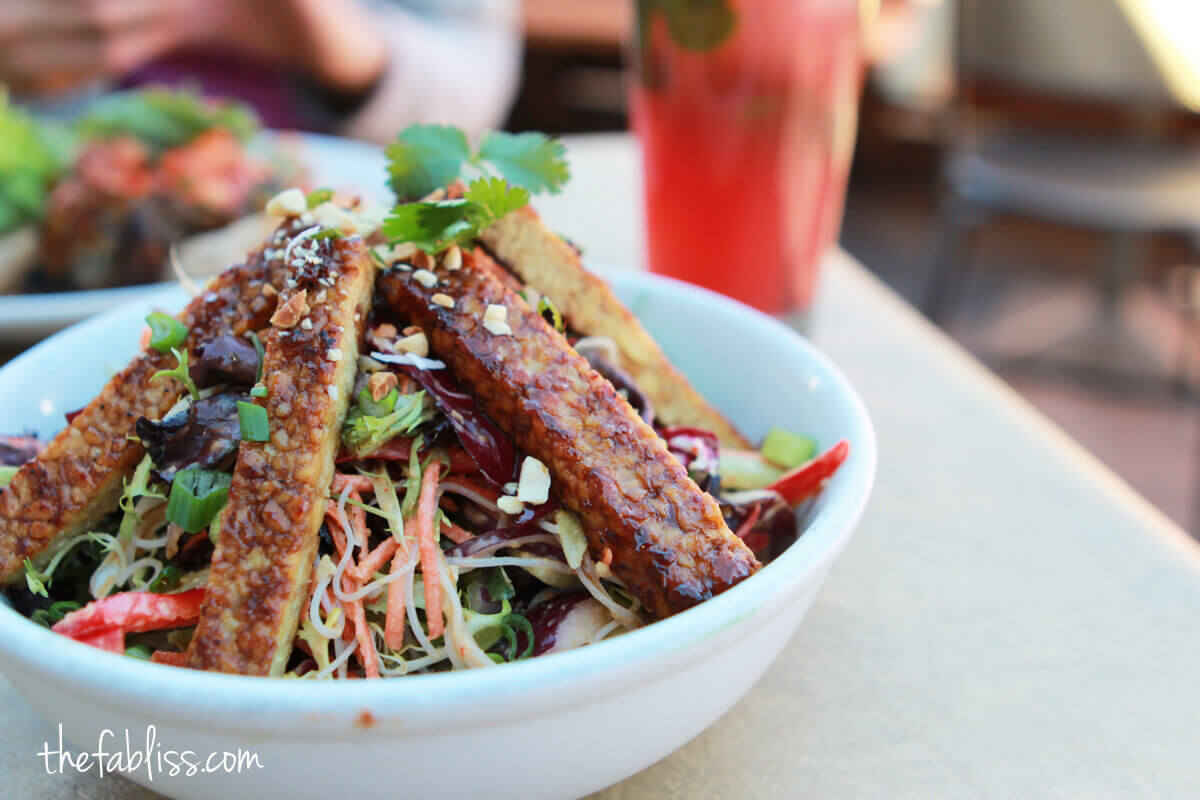 first thought when i finished eating: i think i can be vegan now! bold, huh?
atmosphere/service: inside was on the stuffy side so we sat outside. staff was super friendly. loved the staff/vibe.
parking: ample
i am so glad my cousin dragged me here! now, i can recommend it to all of you! they have multiple locations…most of which are in the o.c. i just found out that there is one in culver city! how lucky am i?!
until next time!
Native Foods Cafe
2937 Bristol St
Costa Mesa, CA 92626
nativefoods.com