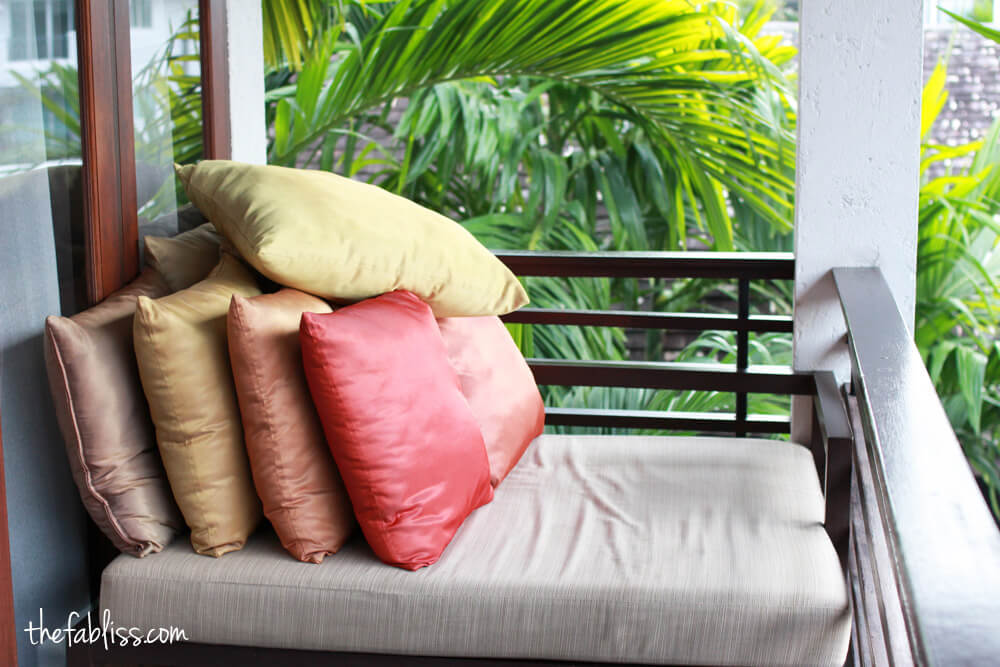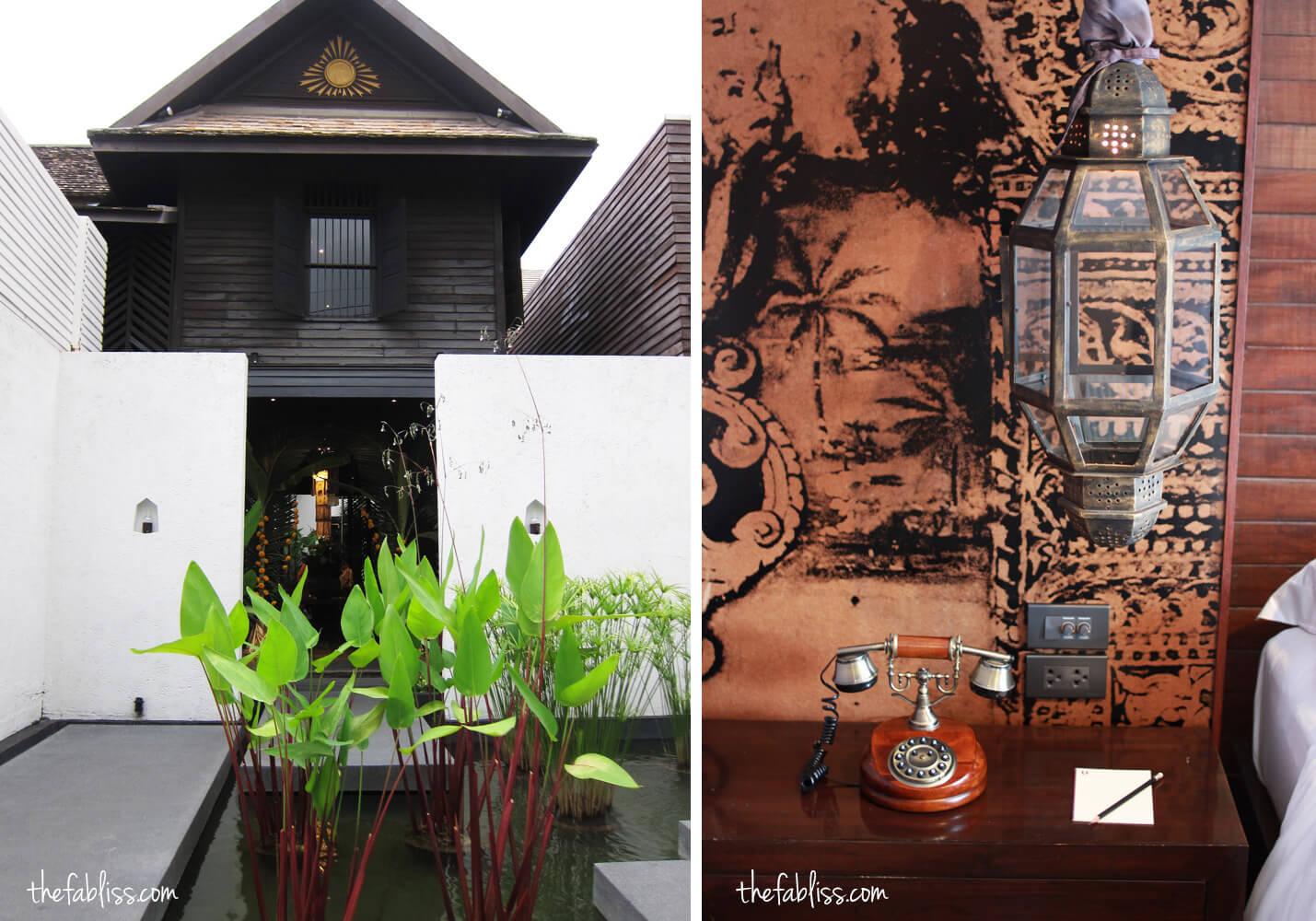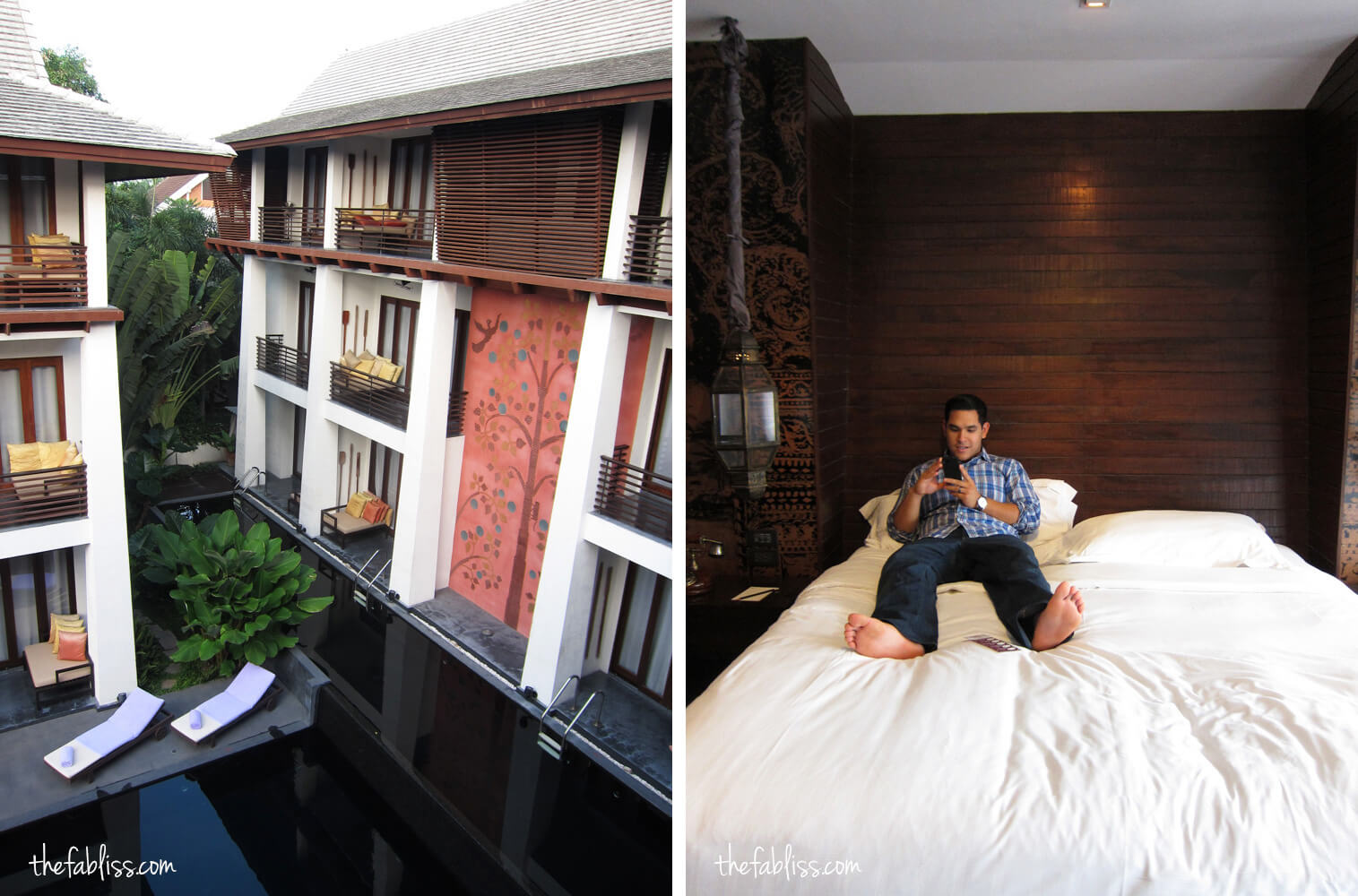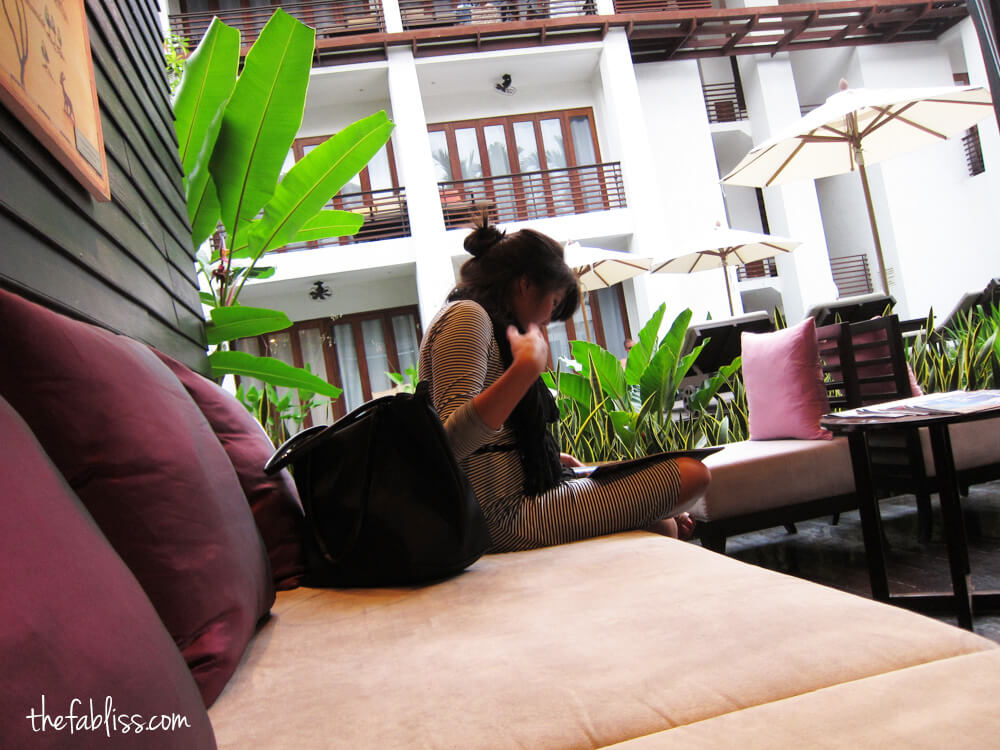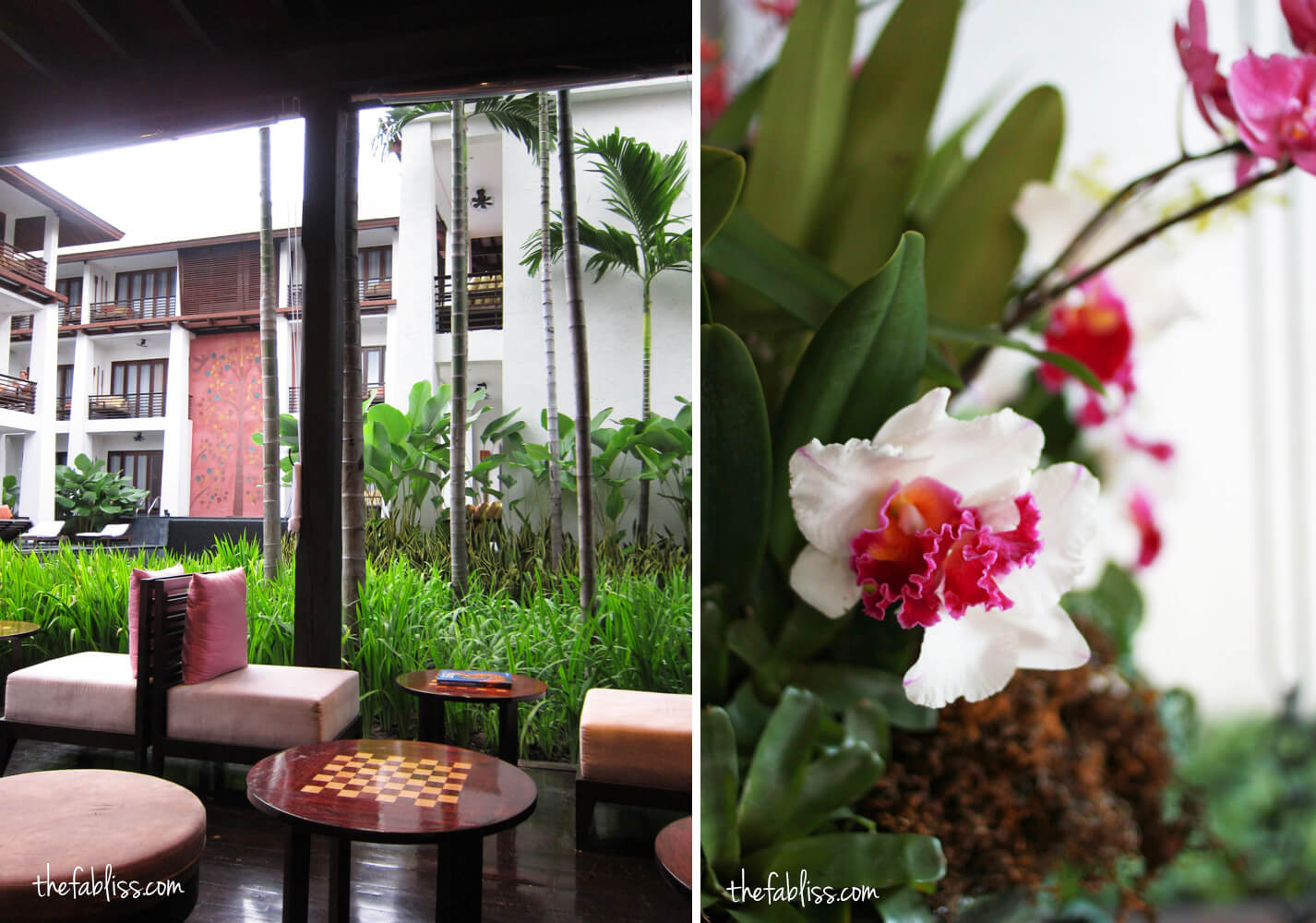 in chiang mai, we stayed in the old town (the center of the city and surrounded by a moat and huge walls) at the u chiang mai hotel. we absolutely loved it and cant rave about it more. we loved staying in the old town because you can literally walk to most of the temples. within the old town, there are no high rises because no building is to be taller than the temples. this area is on the quiet side normally. however, the busy streets/night market outside the wall are a 15-20 minute walk. not bad.
the hotel itself was pretty awesome. it is located at the center of old town and is close by amazing spas and restaurants! the staff goes above and beyond to make sure that your stay is fantastic and they are all so helpful and friendly. breakfast is included daily, which is a plus. the best part: the AC can be blasted and keeps the room at a pretty freezing temperature! a nice touch: fresh, beautiful orchids daily.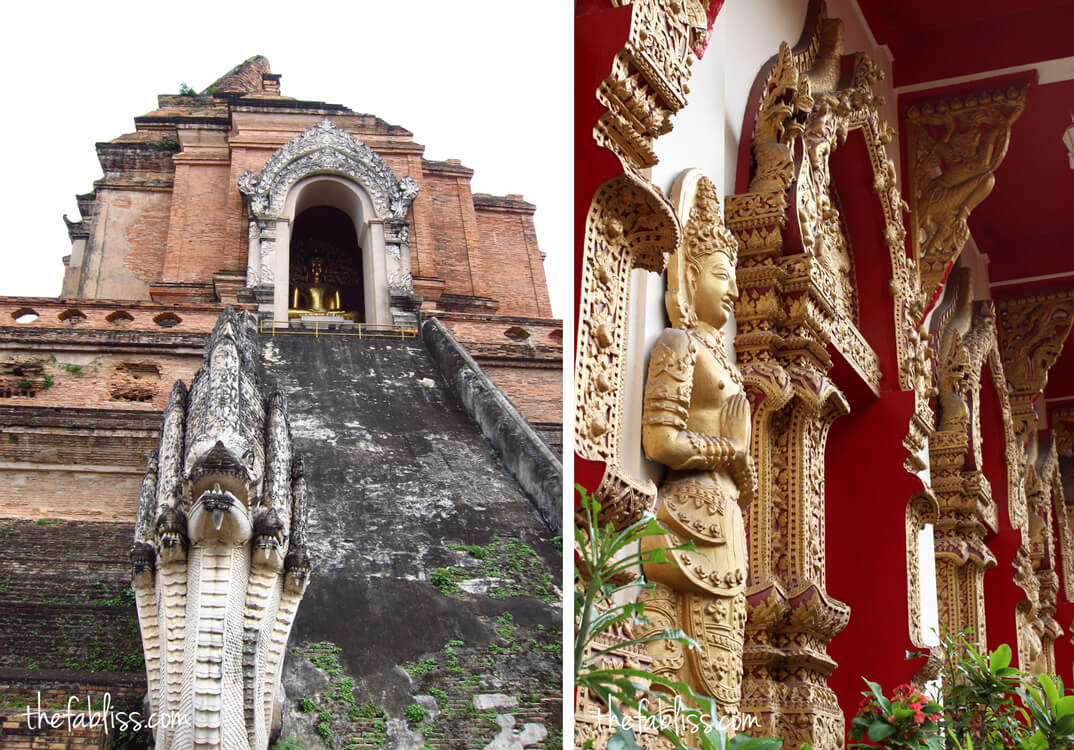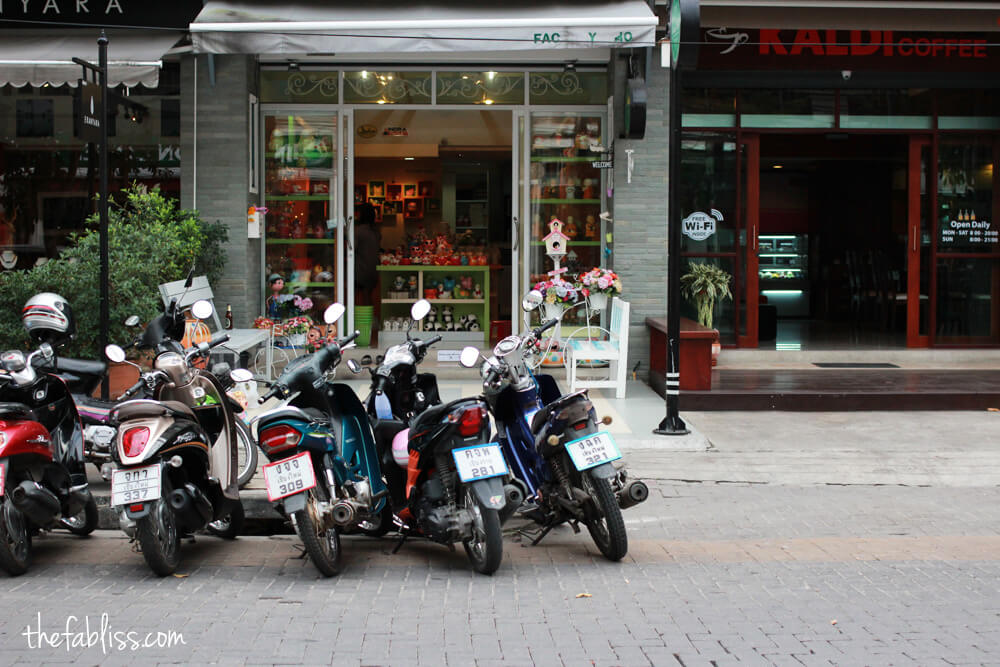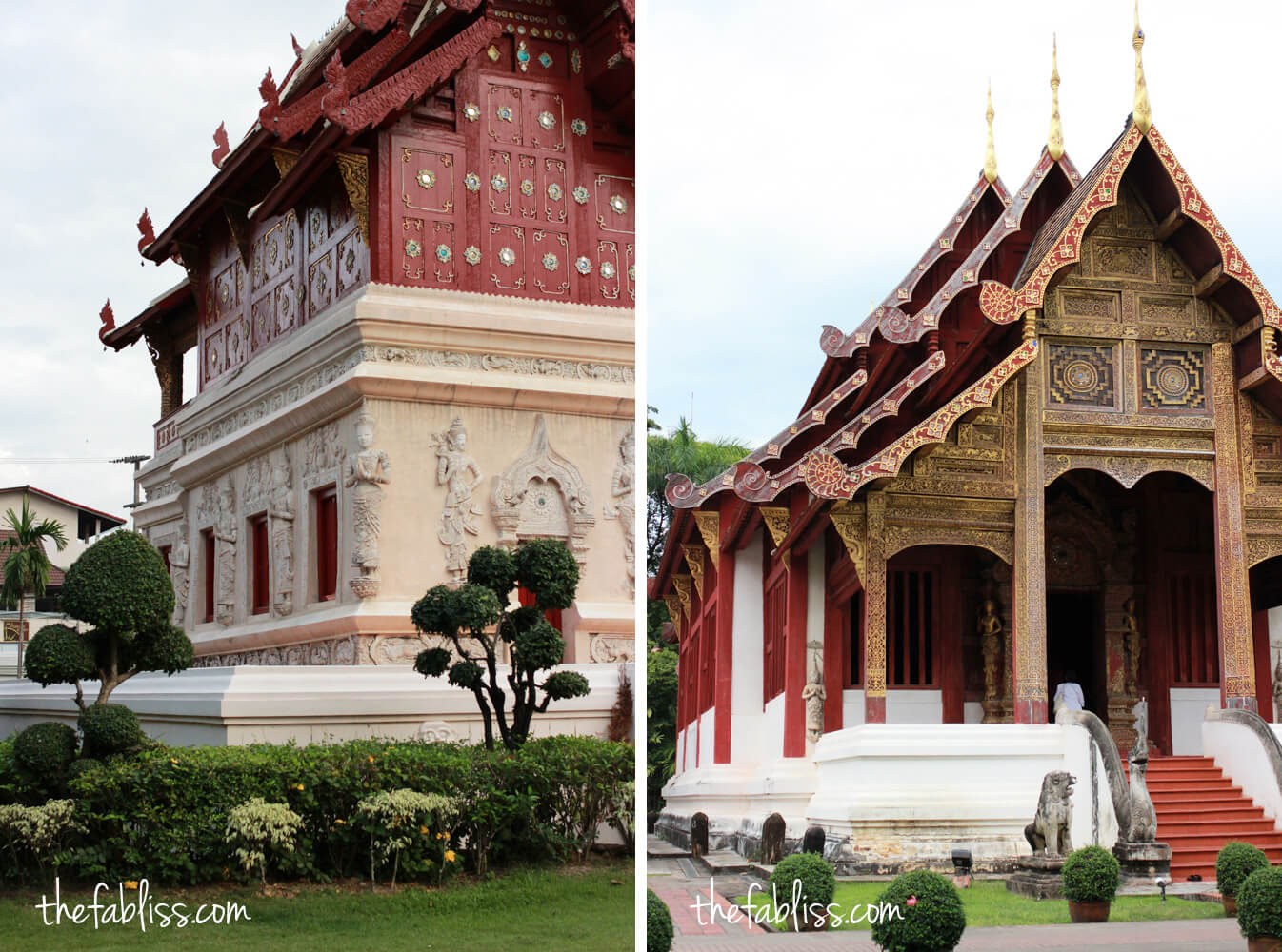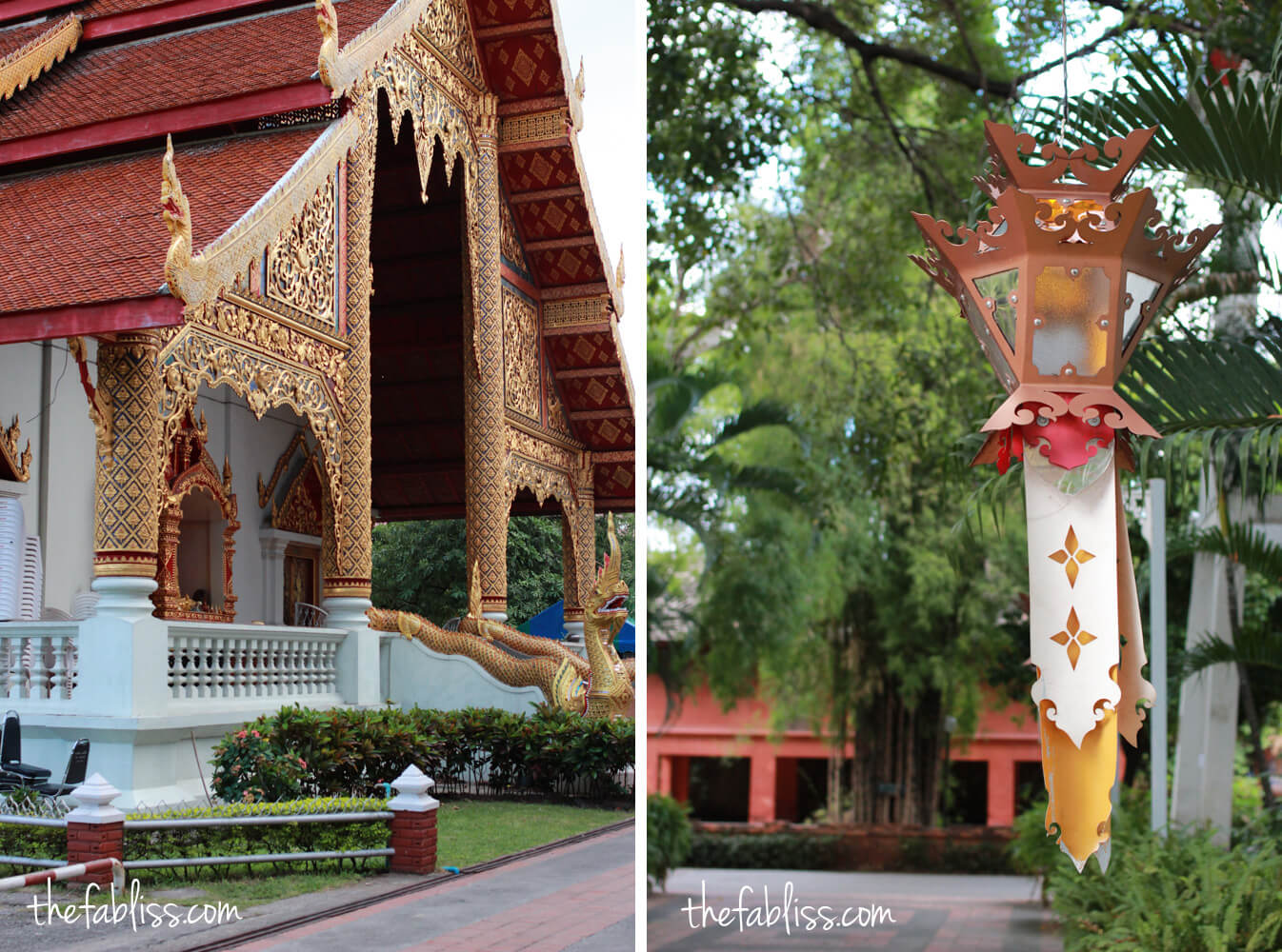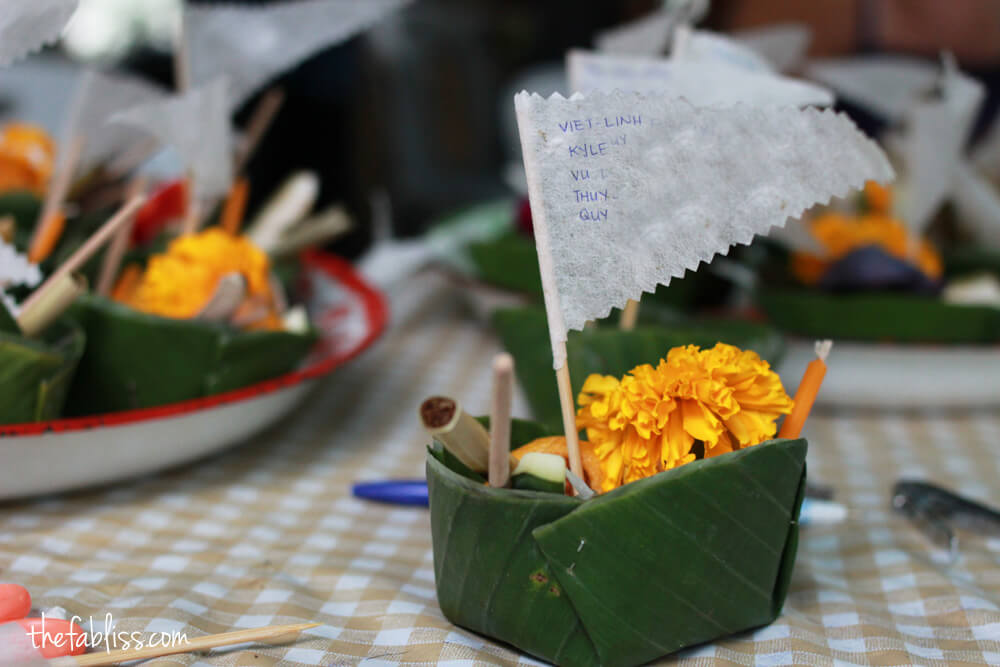 krathrong's dhukka
write the name of your family name on the three corners flag
cut your nail, your hair and put them in the leaf-krathrong
pray to buddha to send your troubles away
make your wishes to think, to speak, and to do good.
now your troubles will be sent away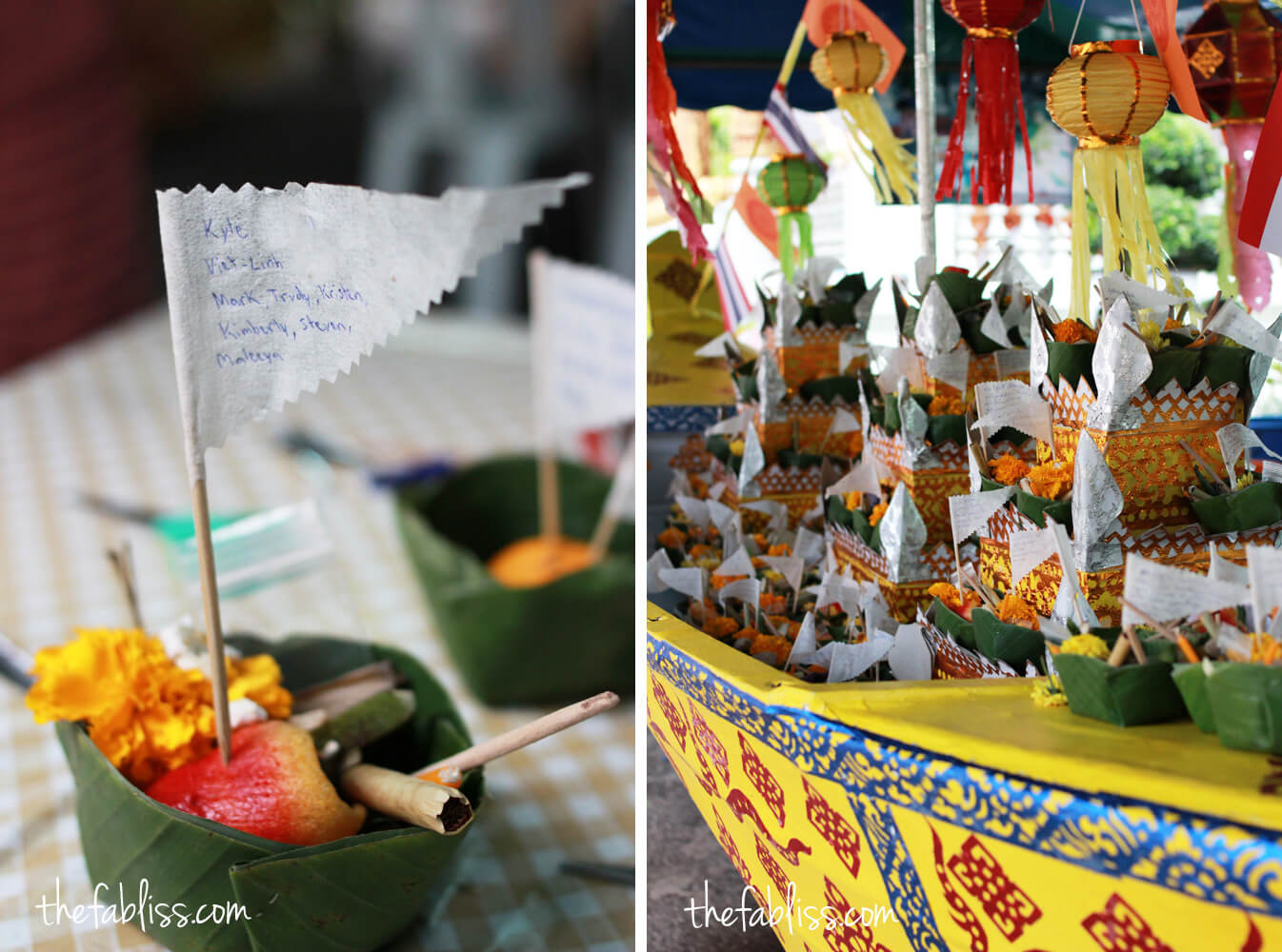 huen phen is one of those must eat places in chiang mai. they are known most for their kao soi. kao soi (turned out to be our favorite thing to eat in thailand) is a curry noodle, special to northern thailand ("lanna" means northern thailand). we tried to eat this every day. we mean every. single. day.
just finding huen phen was a little bit of a hot, sticky, sweaty journey. this place is packed all the time…and its huge! we ended up over ordering (5 dishes for two of us) and would highly, highly recommend the kao soi (duh) and the fried papaya salad. those were the two stand out dishes. when we came here, it was 90 degrees and felt like 90% humidity (actually this is what it felt like the whole trip). we were sweating. it was uncomfortable. before the trip, we were told to stay away from water that was not bottled and ice. this was the day we had to cave in. it was just too hot and the room temperature water bottle just did not do it. we had to order the thai tea with ice and it was amazing!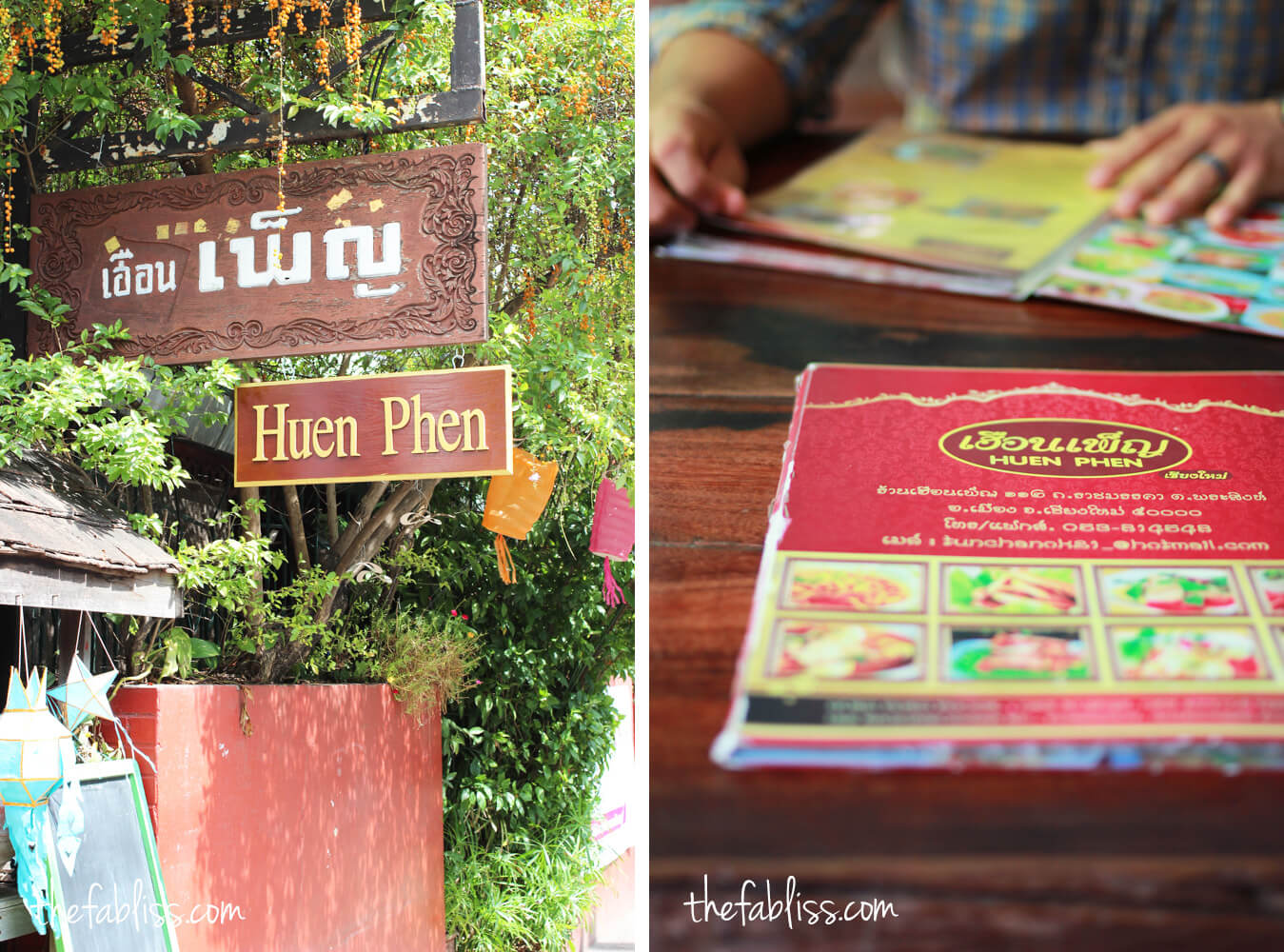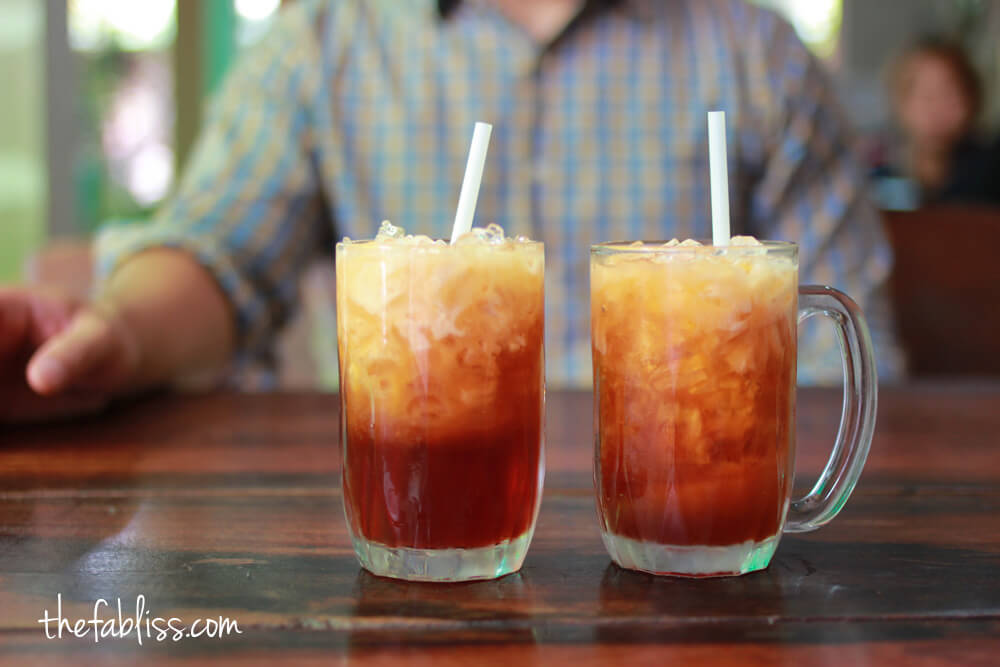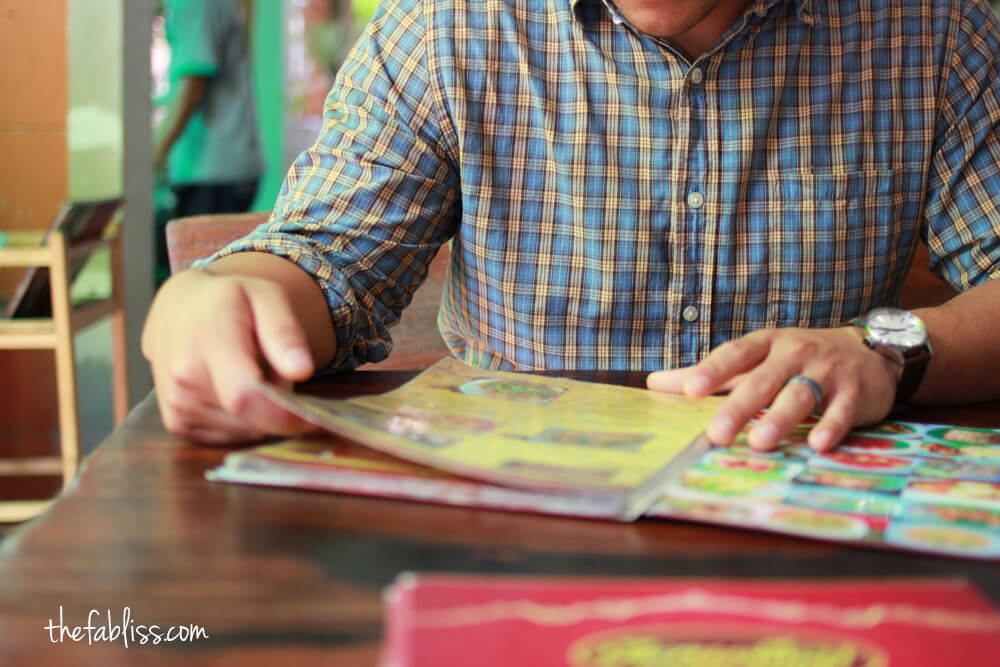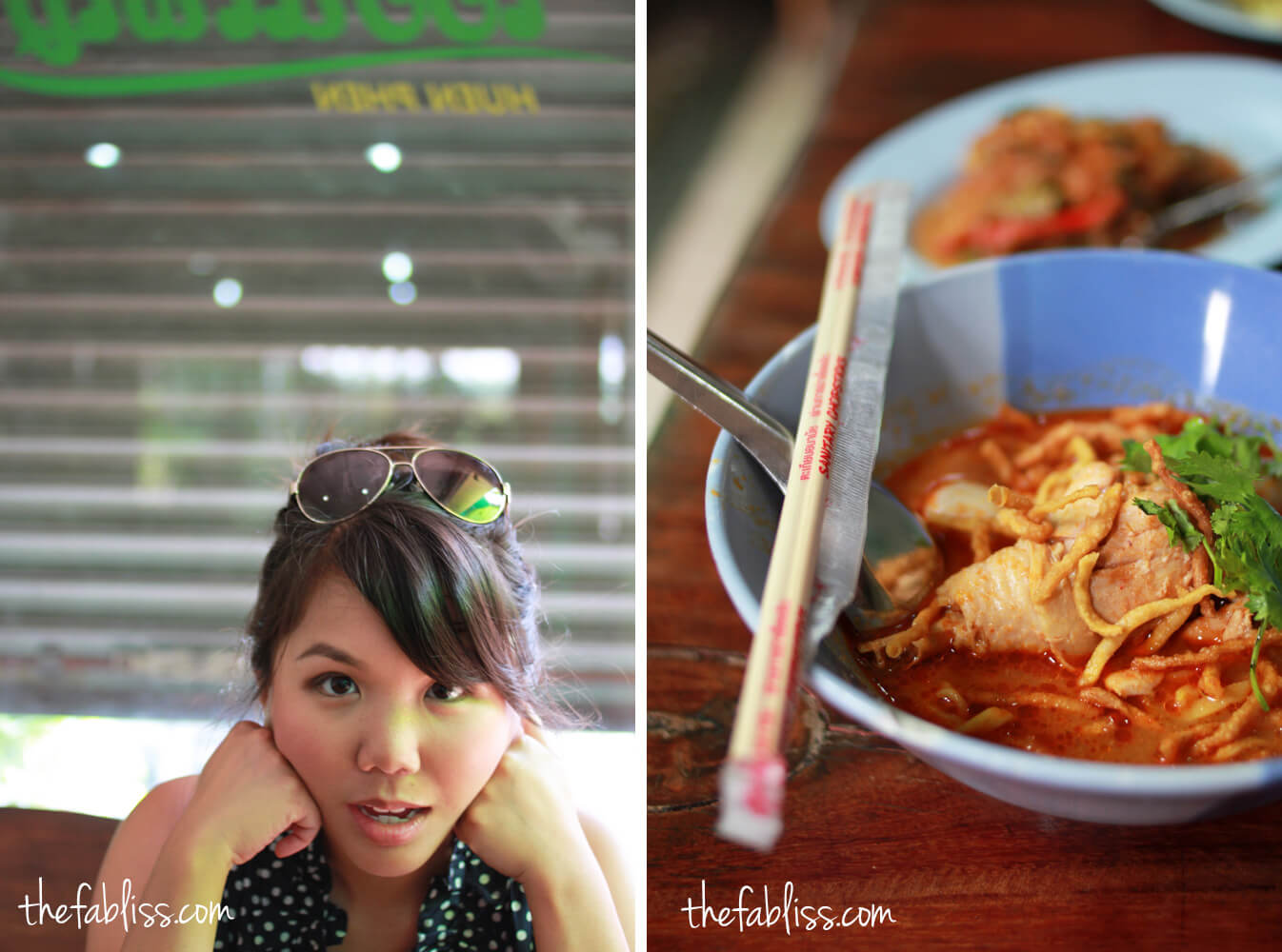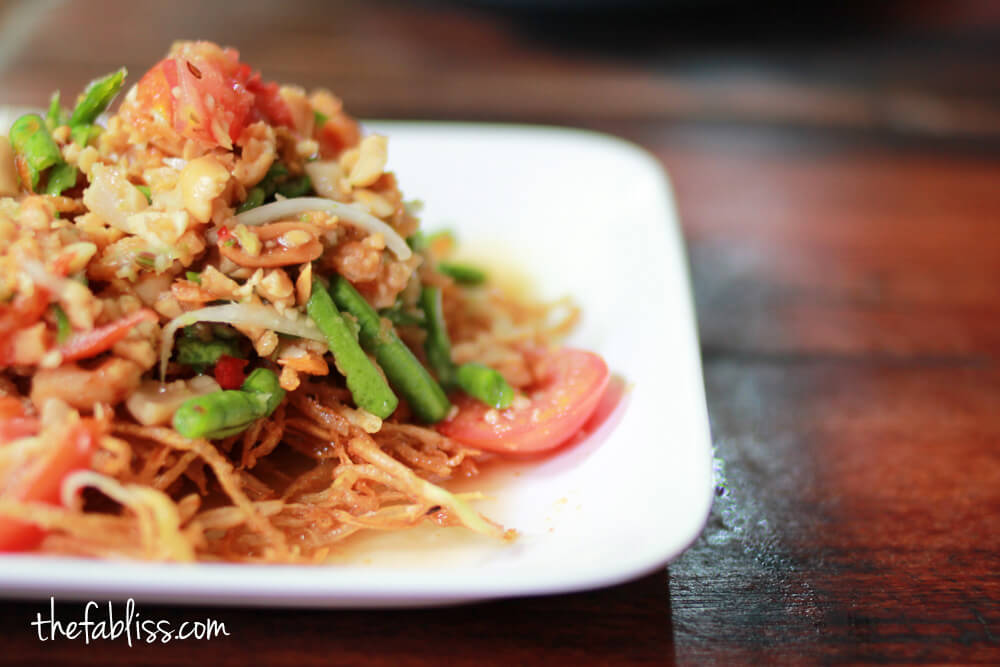 walking around… visiting random temples and enjoying the festival decorations.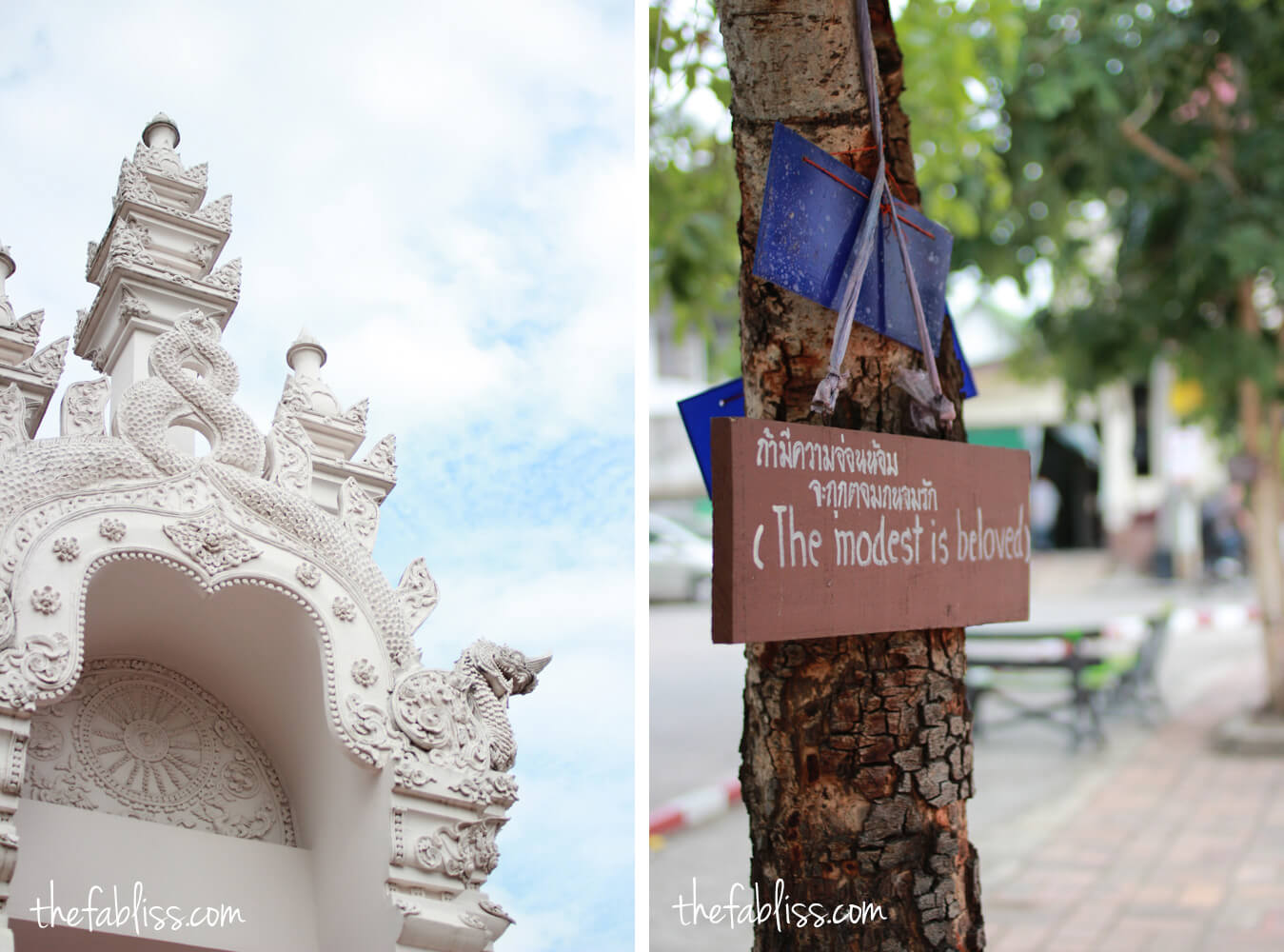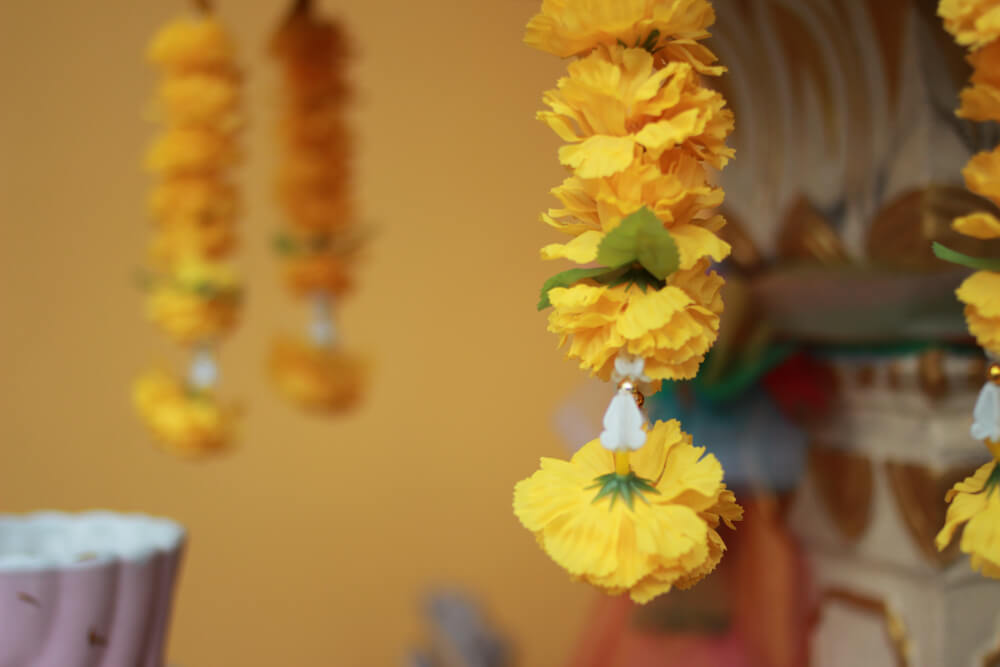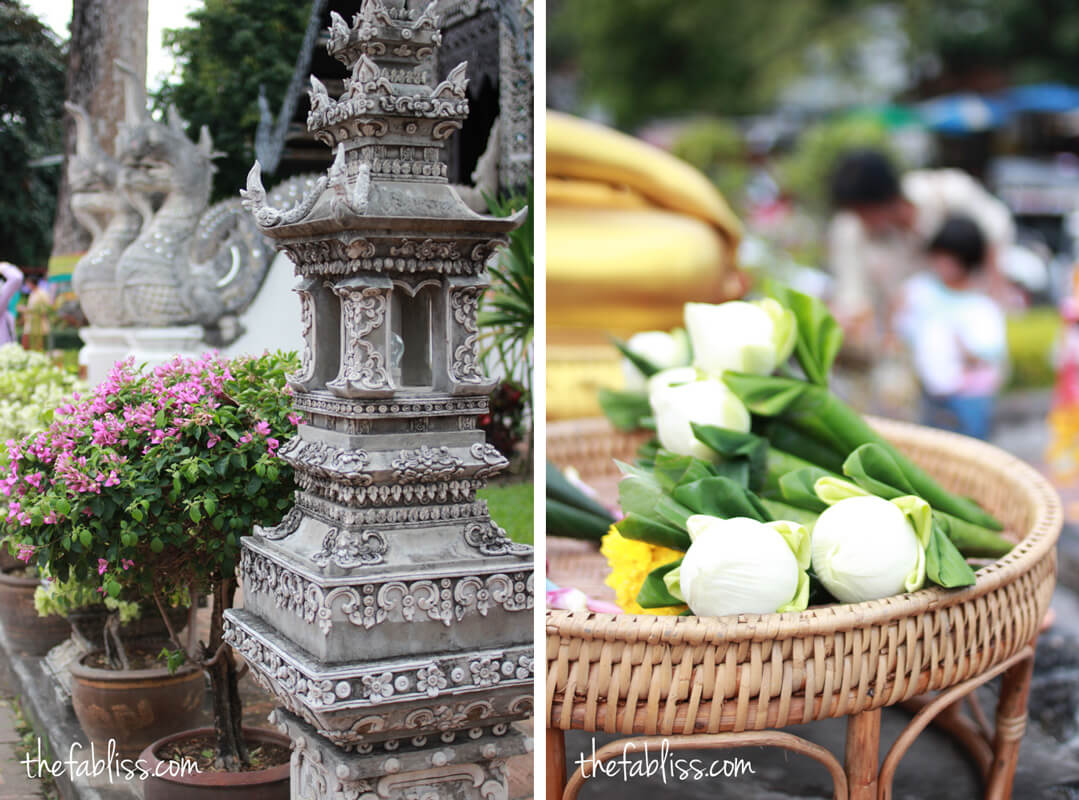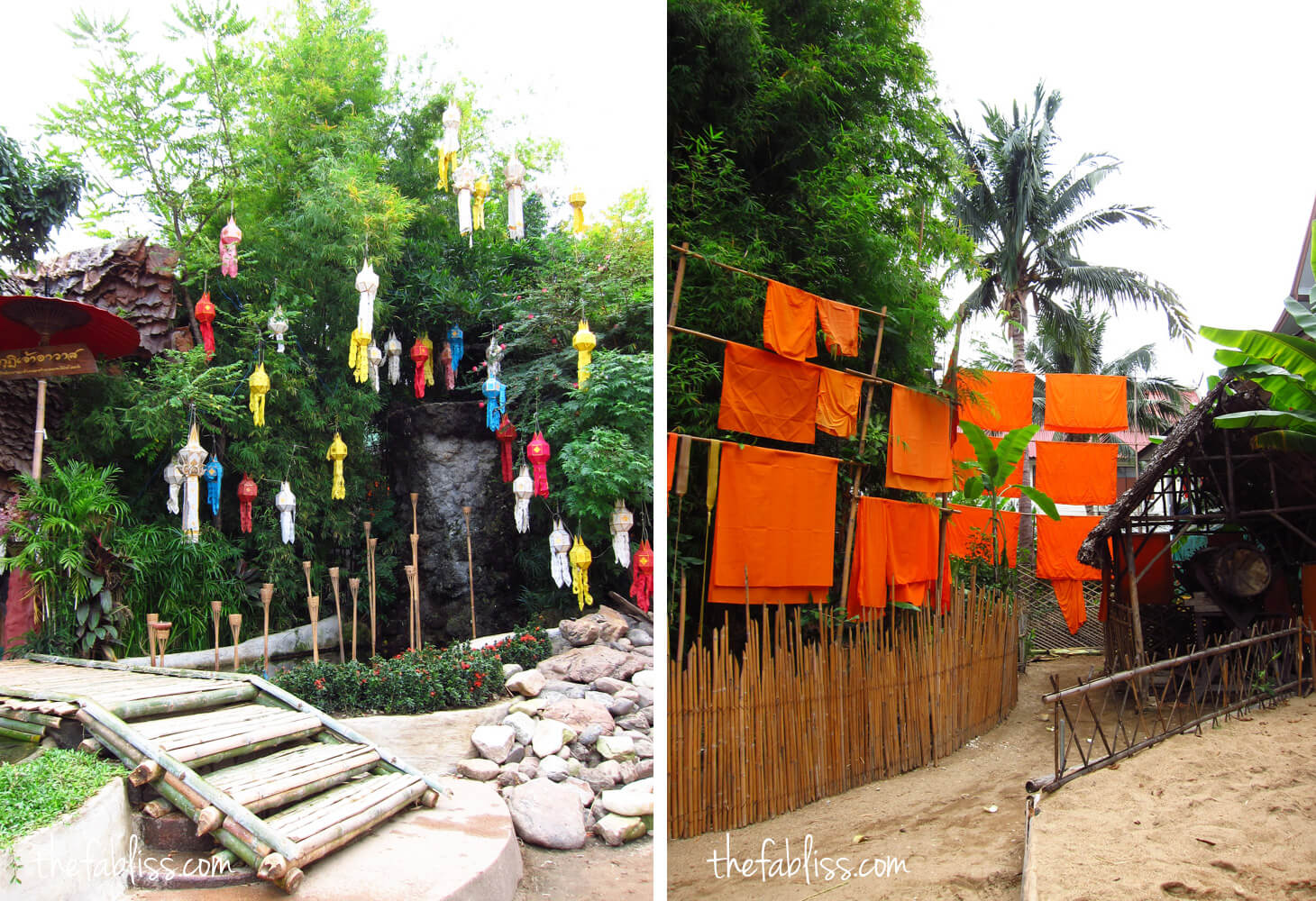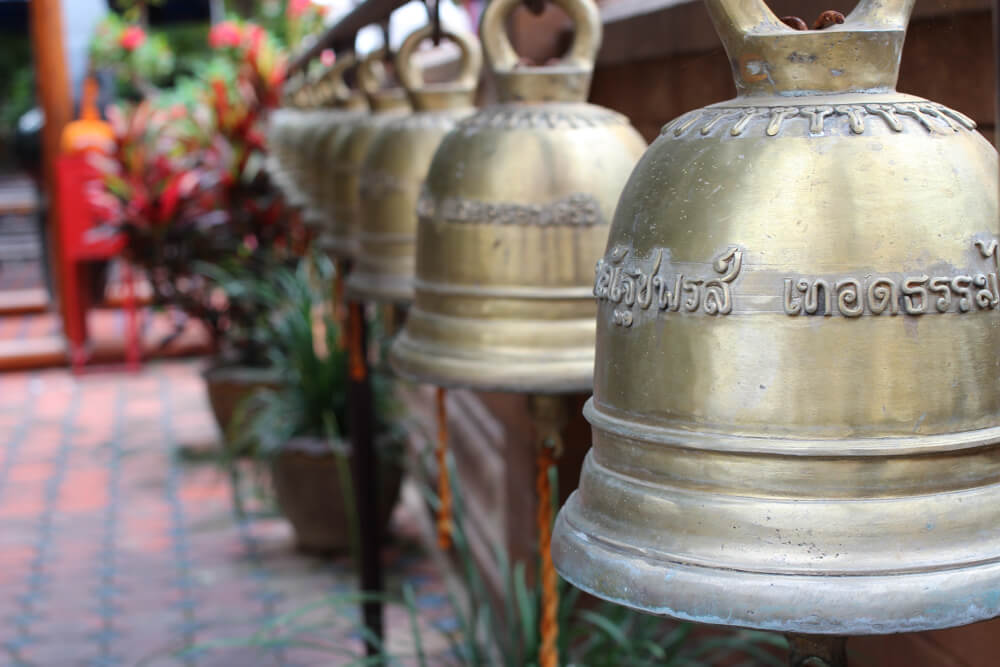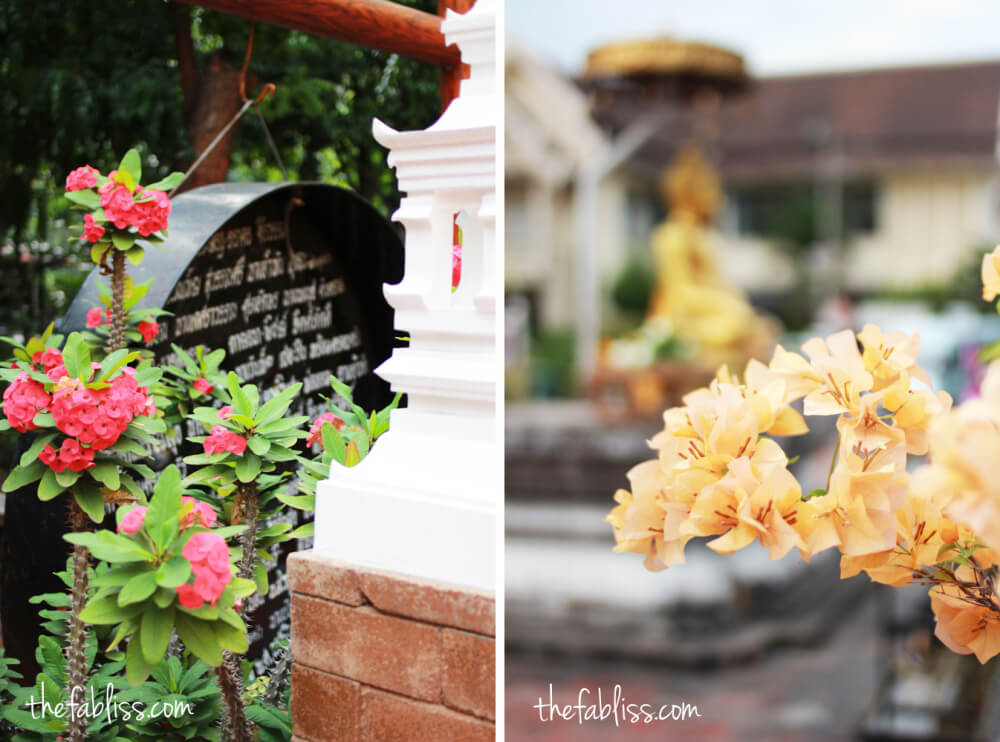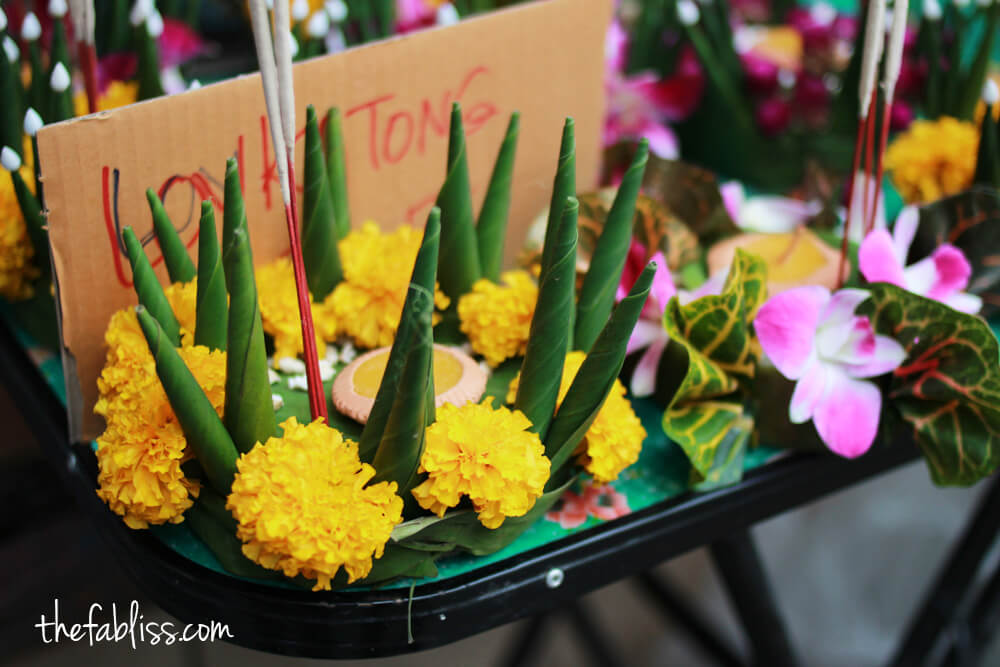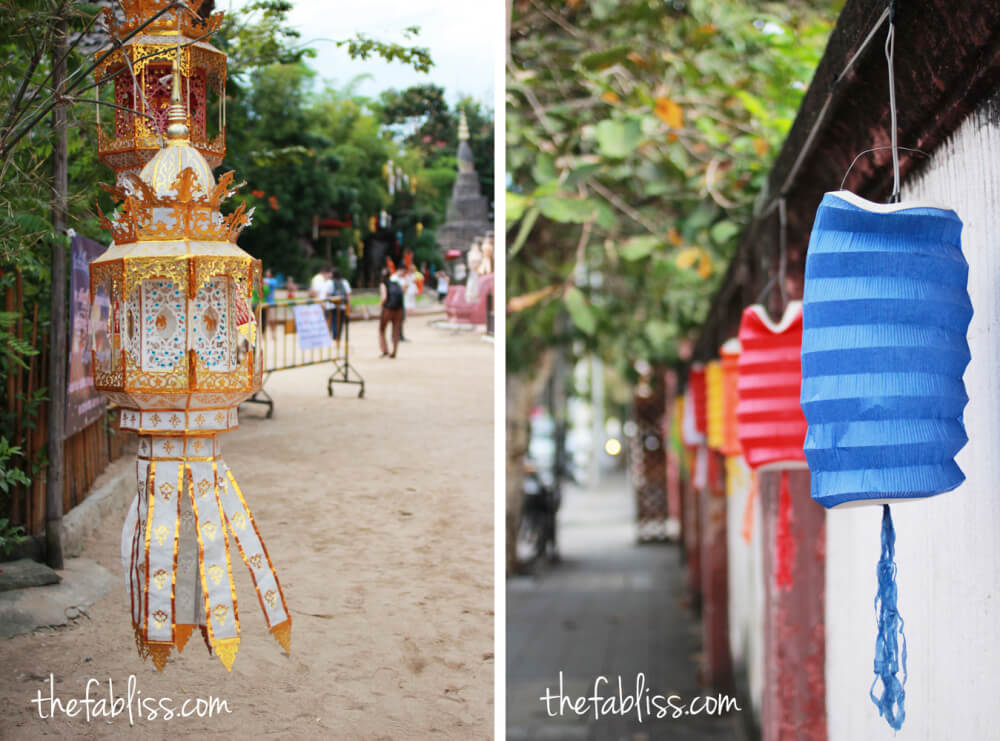 how excited were we that we were in chiang mai for the loi krathong festival and yi peng festival??
a krathong is decorated with folded banana leaves, incenses, and a candle. when it's a full moon, everyone in the city launches their krathong on a river, canal or a pond, and make a wish!
loi krathong coincides with the northern thailand festival, yi peng! for yi peng, everyone in the city launches floating lanterns into the sky! (my bucket list!)
this was the best time for us to be there since (i) the whole city was decorated with lanterns and flowers and (ii) there were festivals/events going on every day that week!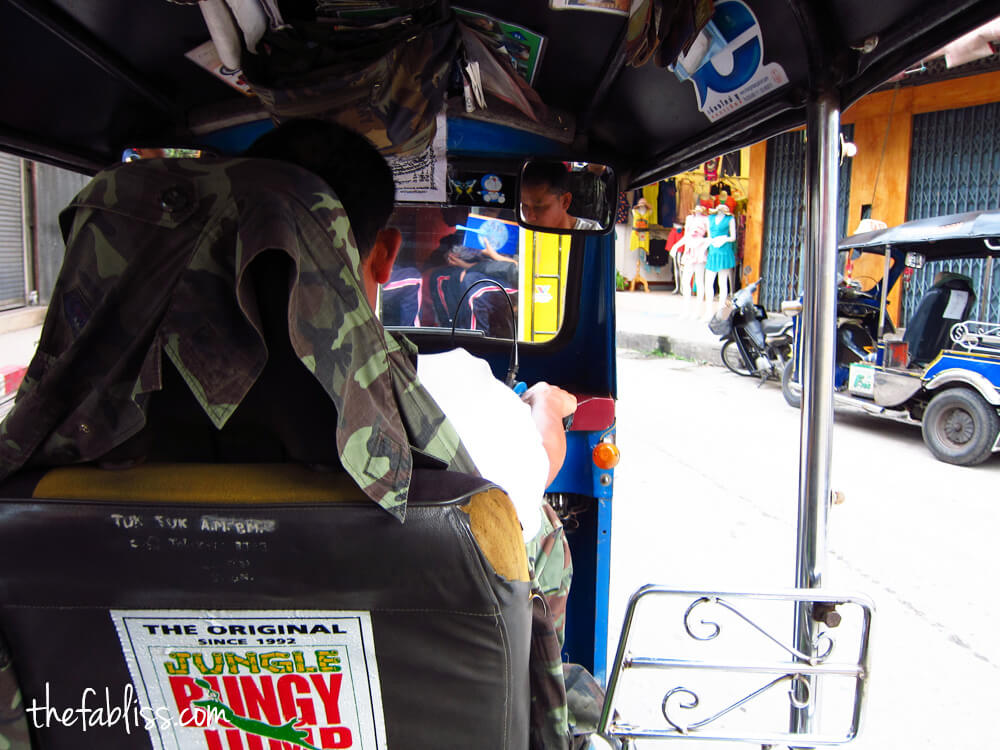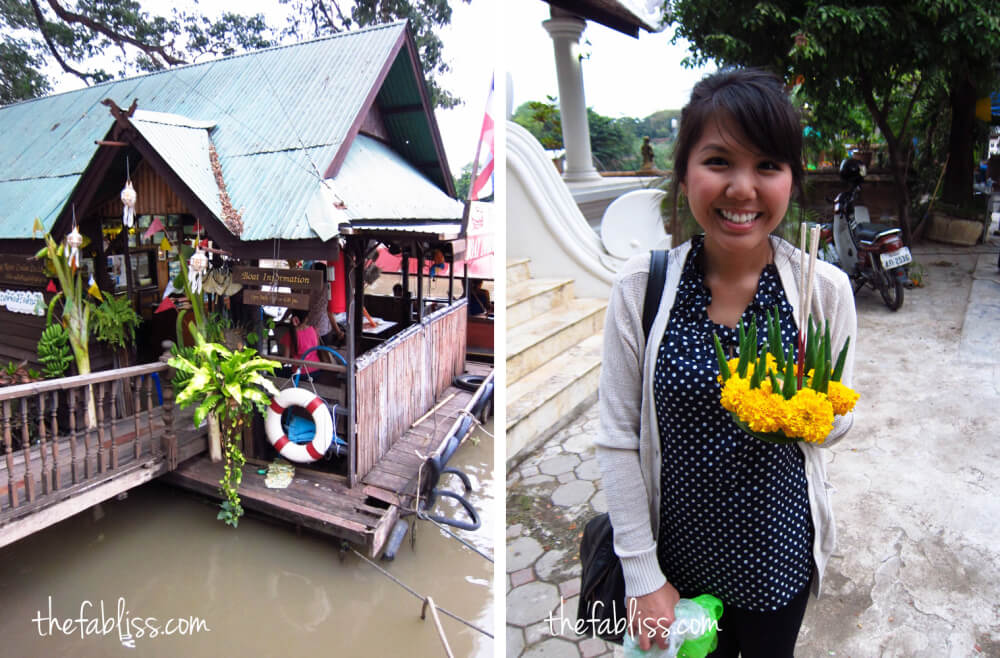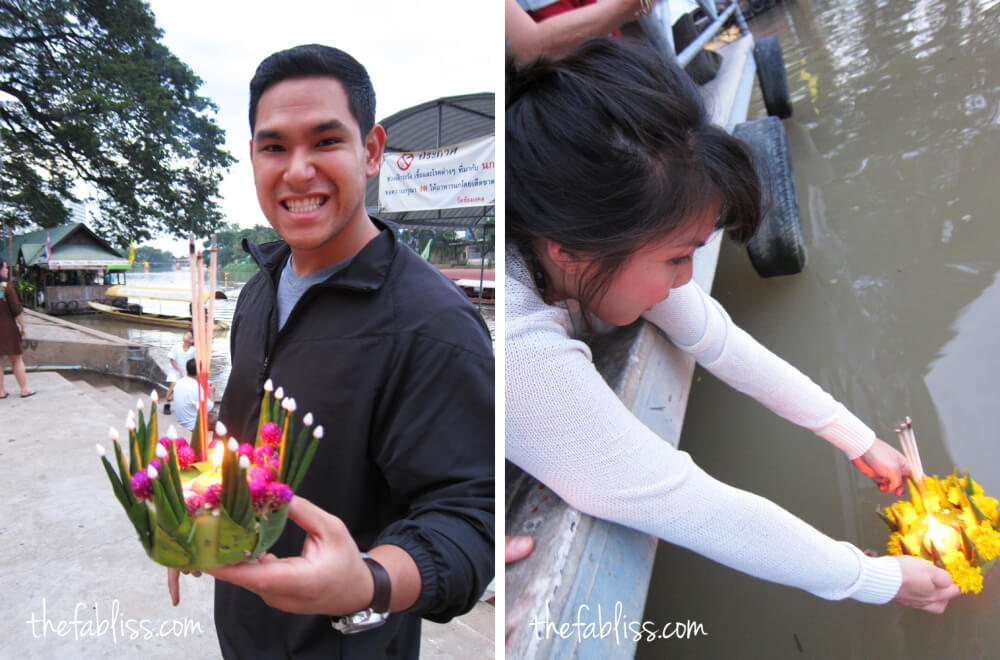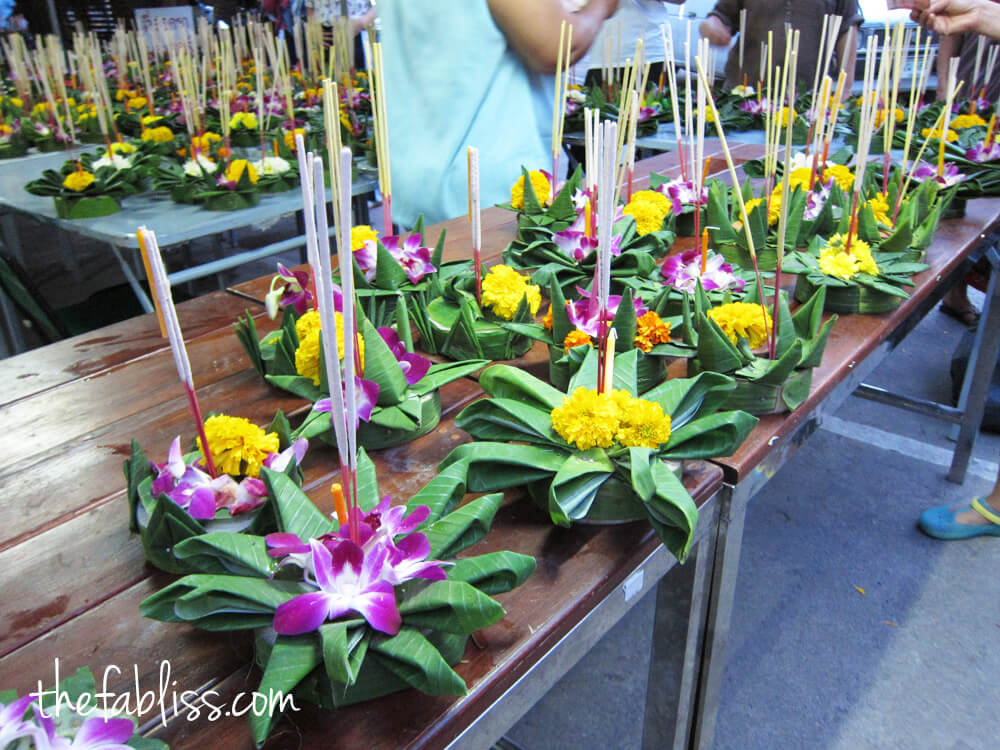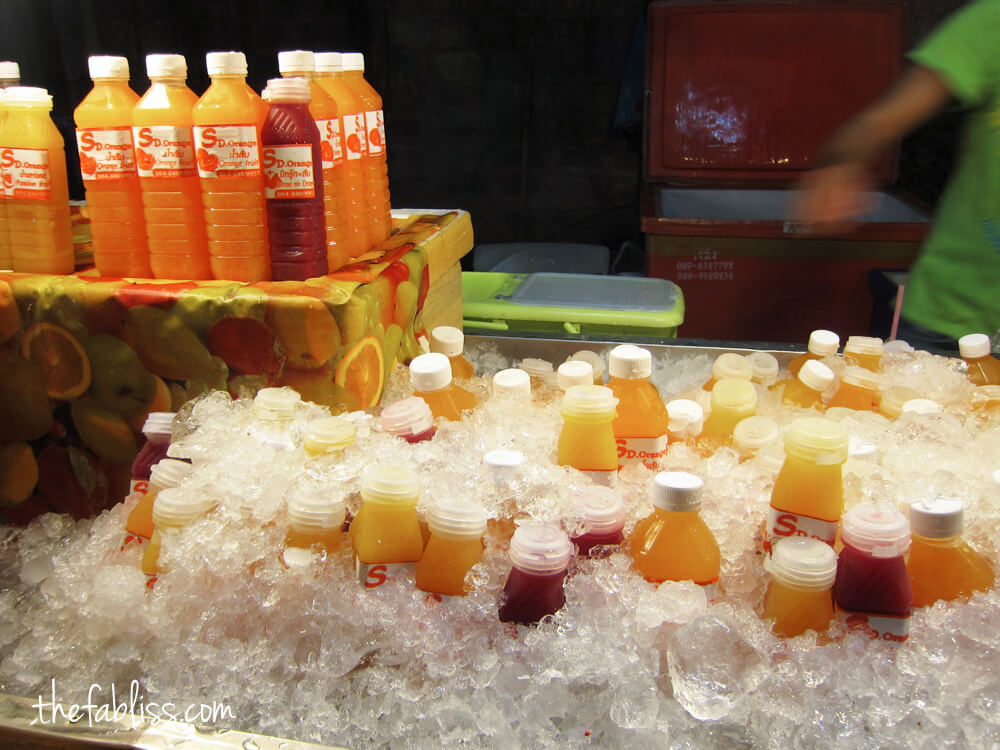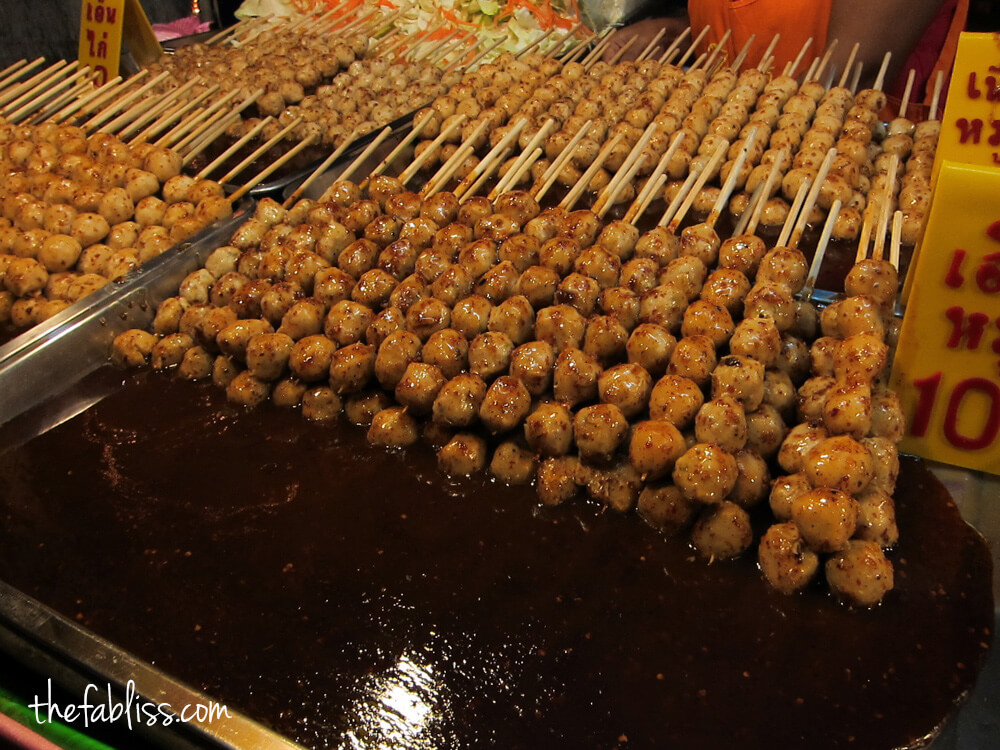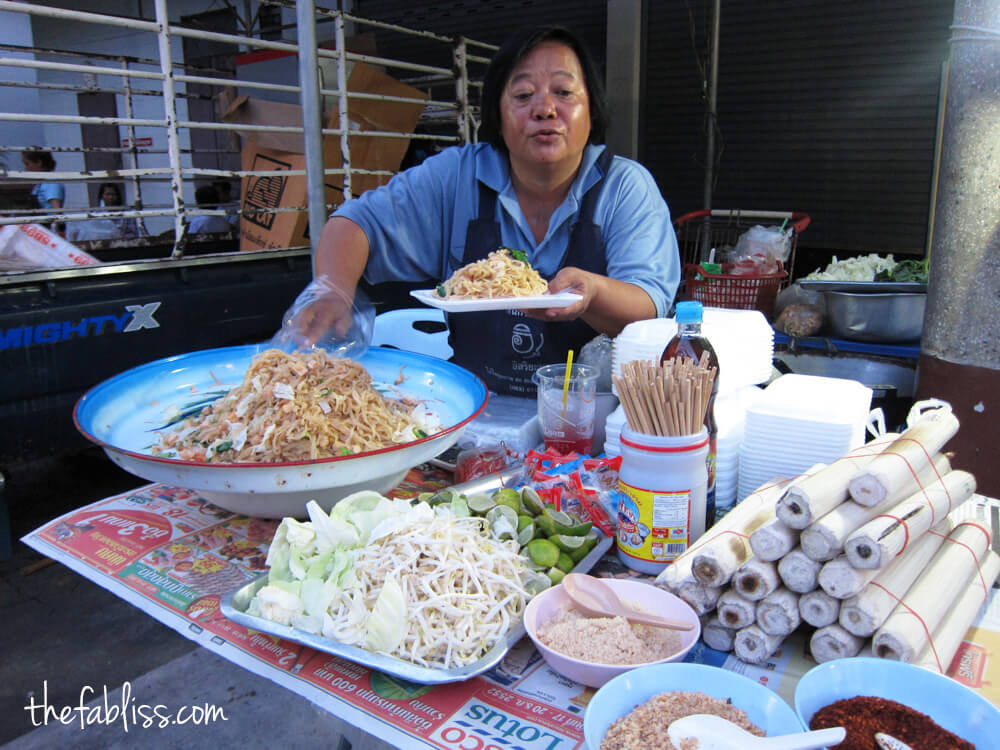 lanterns everywhere! breathtaking. i didnt end up taking my dslr that night (bad decisions) so my pictures arent that great and do not do this festival justice. its something that you should definitely see yourself! imagine floating lanterns let go everyone in the city…all night long!
one of the must see temples in chiang mai is wat phra that doi suthep, which is located on a mountain 9 miles / 15 km away from the city. to get to the temple, you have to climb 309 steps (obviously not to bad since i did the downtown stair climb! woot) on the way up, there are a lot of food/clothes/souvenir vendors (we are embarrassed to say that we got ripped off by all of them because we are the worst at haggling). oh, but! we obviously stopped for some corn and tangerine juice which was delicious!
the temple has an amazing view of chiang mai. too bad the morning we went, it was on the cloudy side. the temple is beautiful, isnt it?