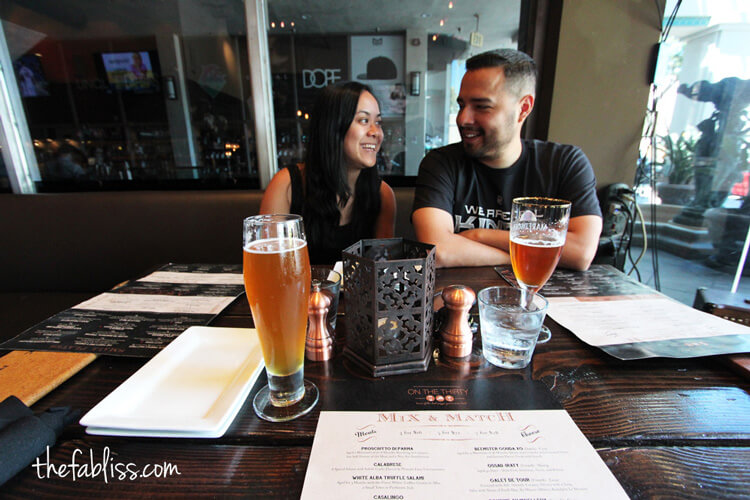 there are a few gastropubs that opened up in sherman oaks! on the thirty is one of the ones we placed on our list.
came here celebrating jrod's birthday. since he's a beer guy, i thought this place was perfect! what we ordered:
big mista's sweet n spicy wings
filet pizza – marinara, mozzarella, garlic bourbon marinated filet mignon, caramelized onions, and sriracha
amaze balls – potato, cheese, cream cheese, jalapeño, bacon, panko crusted. served with a basil aioli.
white truffle fries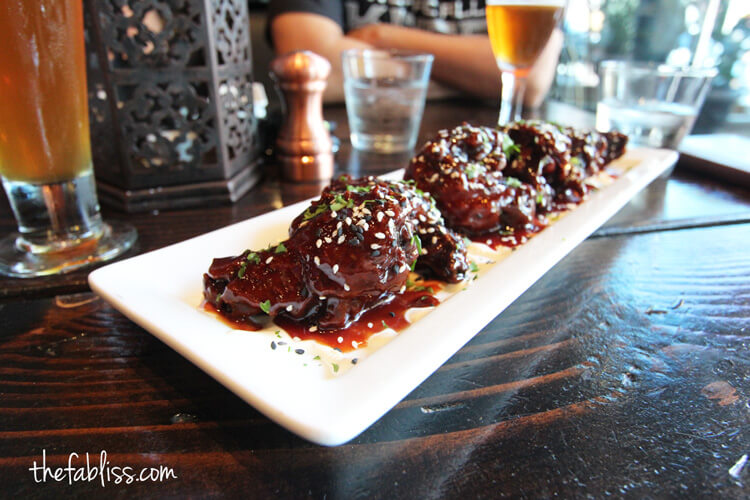 the wings are the bomb dot com. we were told that this was the one thing we had to order. great recommendation!
ohh the pizza! sriracha on a pizza? yes, please! super tasty and everything we wanted it to be.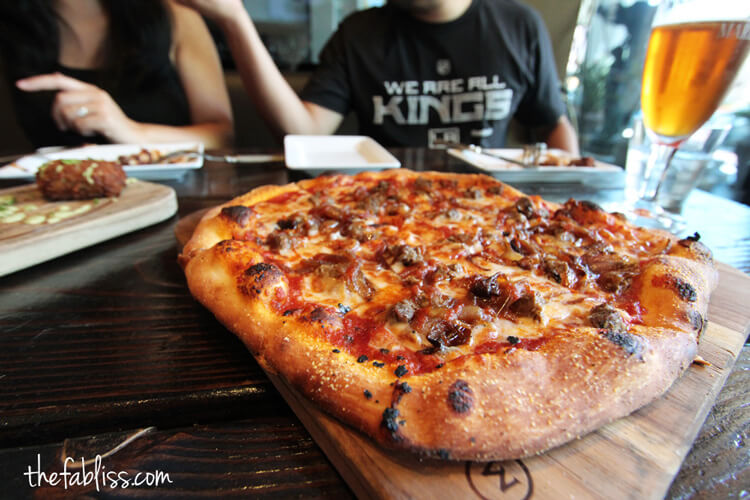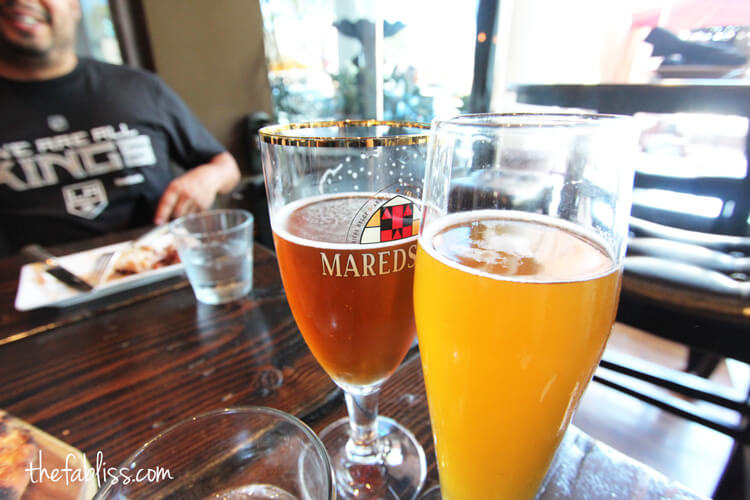 the amazeballs were also good! pretty presentation, huh? fries weren't too truffley. we thought they were good.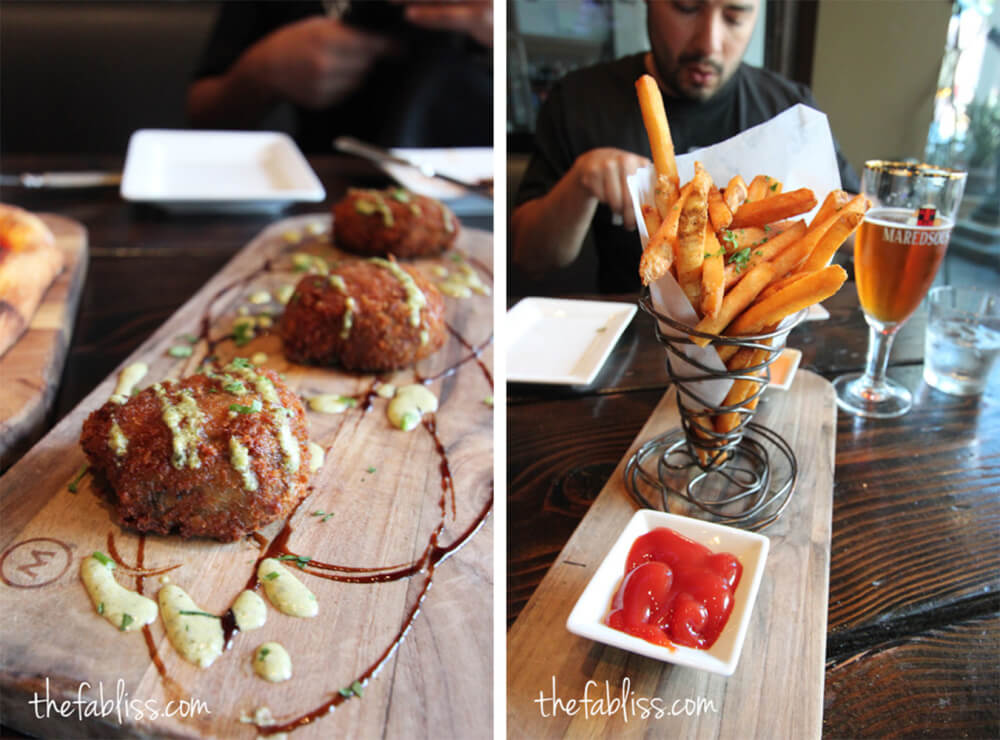 service: we loved our waitress. she was uber friendly and gave solid recommendations. staff in general was friendly and attentive, making sure we had everything we needed. the owner (didn't get his name) is freaking awesome and very welcoming. he was the one who urged us to get the wings. in his words, he would put his wings up against anyone in la. bold, right? i like bold.
parking: we came here on a labor day and didn't have an issue finding parking on ventura blvd. meters only allow for 2 hours so just make sure you set a timer.
ambience: high ceilings. high booths. a little on the dark side but an outdoor patio is available. we actually sat near the window so we enjoyed the benefits of sunlight without the heat (90 degrees that day) outside. nice looking bar with a number of flat screen tvs for your viewing pleasure.
overall: i've been recommending this to everyone. i'm confident that it will do well in sherman oaks. beer selection is solid. food is great (definitely the better gastropubs out there right now). flat screen tvs. air conditioning. how do you not fall in love with this place?
On the Thirty
14622 Ventura Blvd
Sherman Oaks, CA 91403