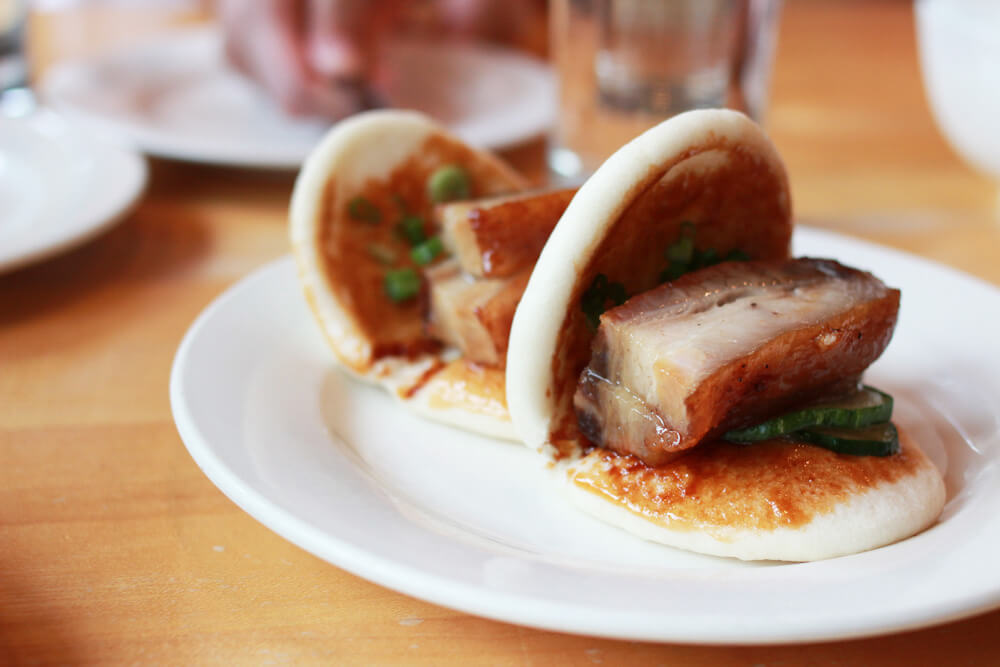 we went to nyc last week for a few days. obviously before we went, we made a list of places we had to try on our second food adventure in nyc. momofuku was one of the places. two things we were excited about: pork buns and the ramen.
made it over to the east village for lunch. lucky for us, we only waited 10 minutes to get seated. we talked to the hostess who told us that dinner time gets extremely hectic. good thing they take your cell phone number and just call you when your table is ready. efficiency.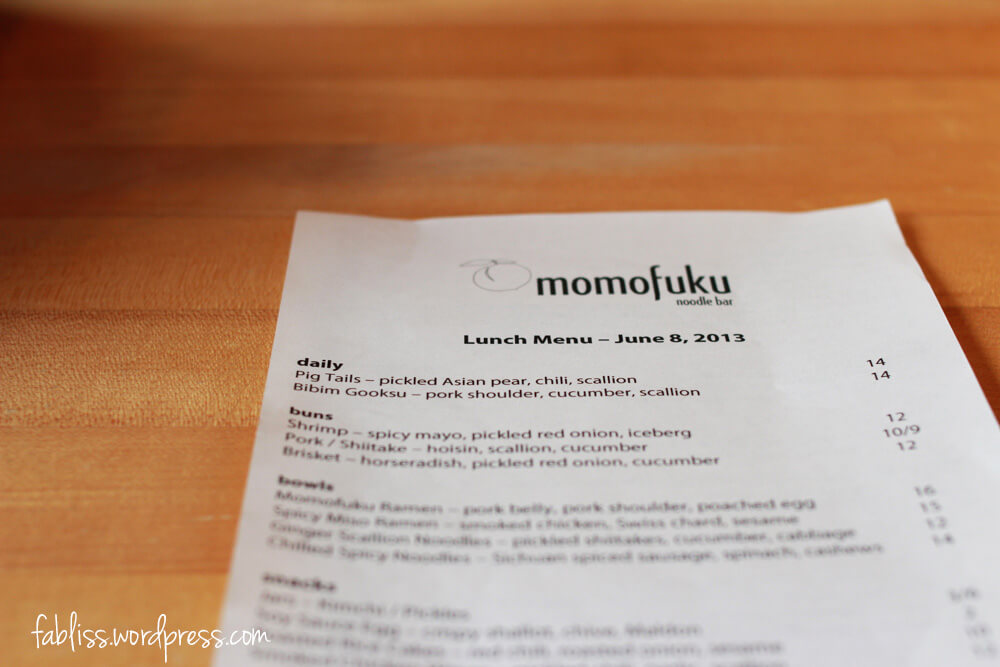 since we had a long, long day of eating ahead of us, we only ordered the staples. pork bun ($10). momofuku ramen ($16).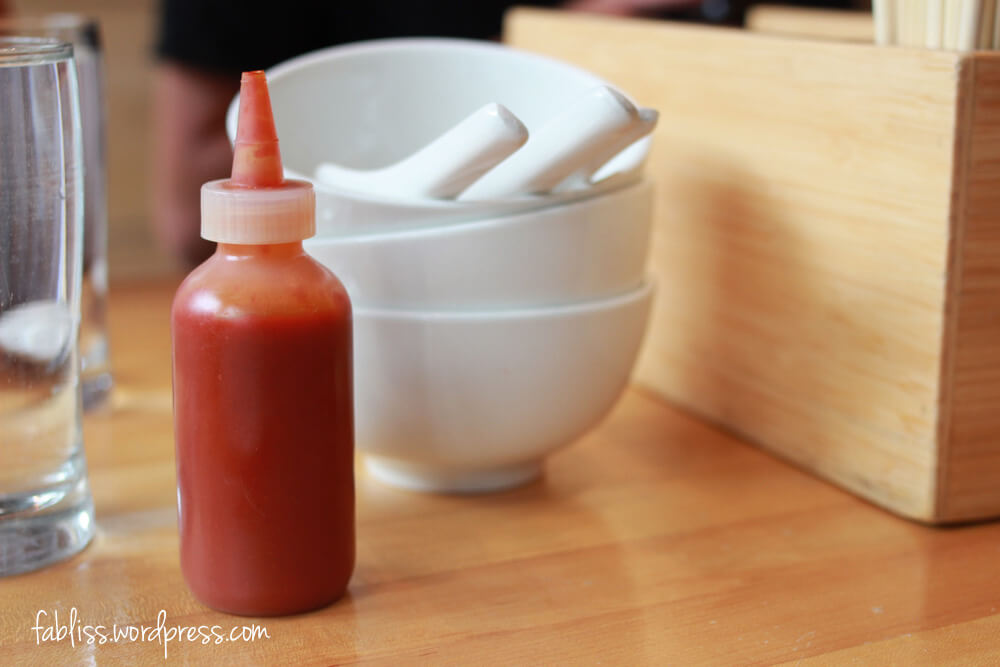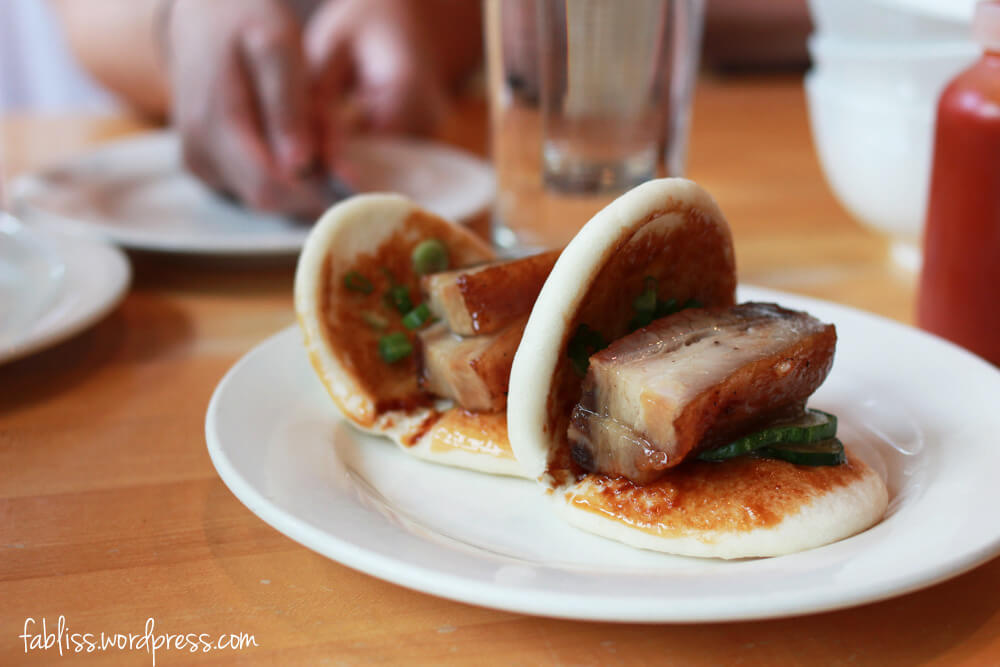 no wonder people rave about the pork buns. they are fantastic. absolutely fantastic. the pork belly melts in your mouth. i get it now. so we have had ippudo's pork bun too. i think they go head-to-head. i cant say one is definitely better than the other. both are delicious.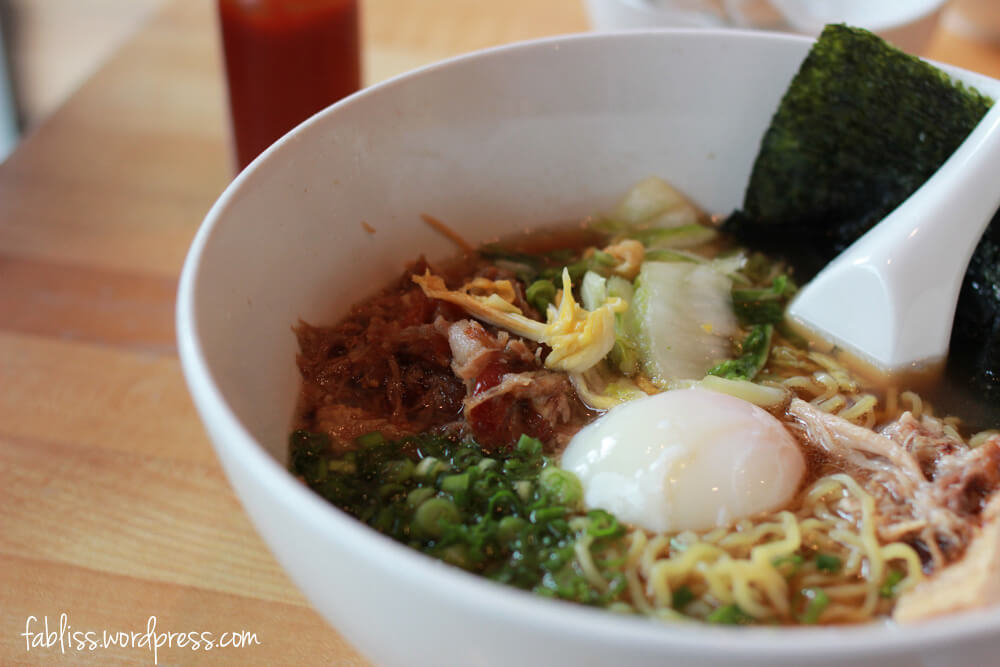 the ramen was good. we got the momofuku ramen (had to go with the original since it was our first time). it has pork belly, pork shoulder, a poached egg, scallions, cabbage, and kamaboko. don't be fooled. this will definitely fill you us. i cant put my finger on it but the noodles are different. more al dente? is that it? we enjoyed it.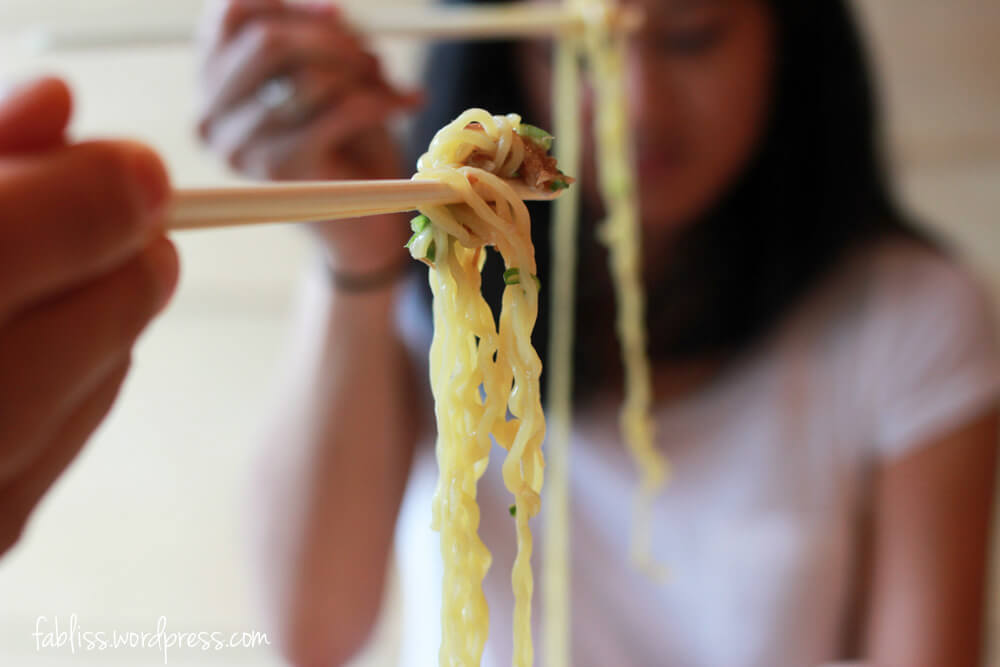 atmosphere: long communal table in the front of the restaurant with high chairs. it gets pretty loud in there. loved sitting near the window…i cant get enough of natural light. seating in the back is for bigger parties.
price: a tad on the pricey side. but i would say worth it.
service: food comes out fast. good thing because there is always a line of people waiting to be seated.
overall: loved our meal. pork bun, i will dream about you and await the day we meet again.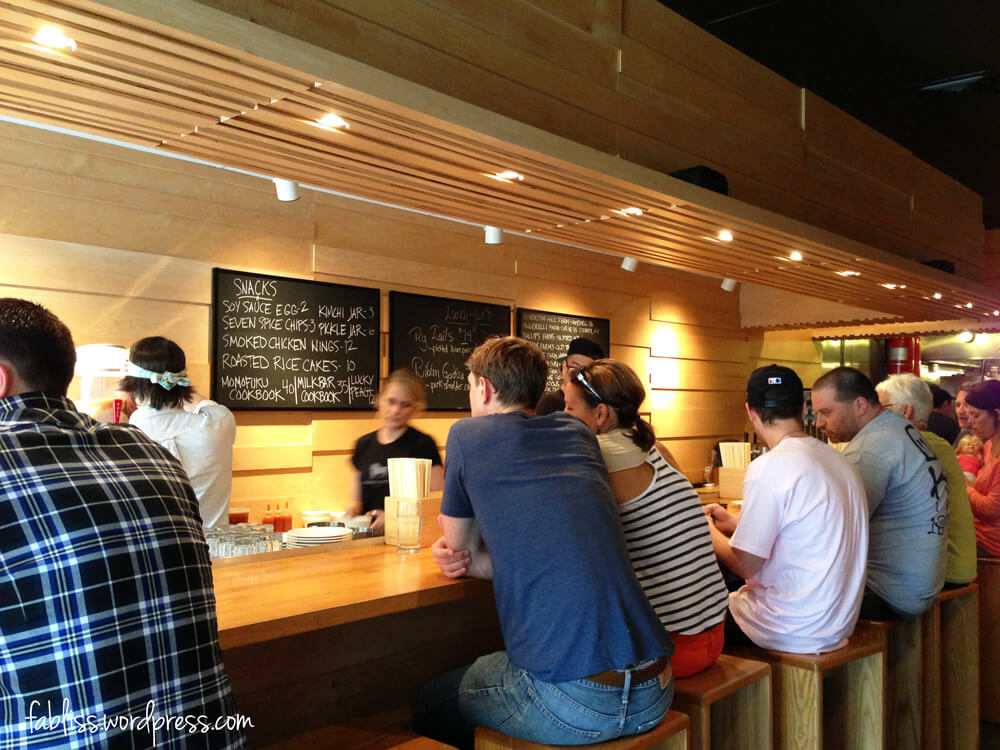 Momofuku Noodle Bar
171 1st Ave
(between 10th St & 11th St)
New York, NY 10003
Neighborhood: East Village